When Zach Jacobs and Savannah Carnes locked eyes across the room at a UC Berkeley law school party, it was like instant tunnel vision. "We knew from the first meeting that it wouldn't be our last," Jacobs says. "We were one of those really disgusting law school couples after we met," Carnes says. "We took every class together, sat next to each other, took notes together." Veganism played a role early on in their relationship, too. So much so that the now lawyers are both doing pro-bono work for The Humane Society. As a vegan of eight years, Carnes schooled then-vegetarian Jacobs on how to cook soyrizo during one of their first dates. And the rest is history.
Jacobs proposed on the beach during a trip to Hawai'i with both families, and the newly engaged couple spent the day snorkeling, exploring the island, and enjoying the sunshine. They ended the idyllic day watching the sunset with their families, accompanied by the sound of the ceremonial blowing of a conch shell.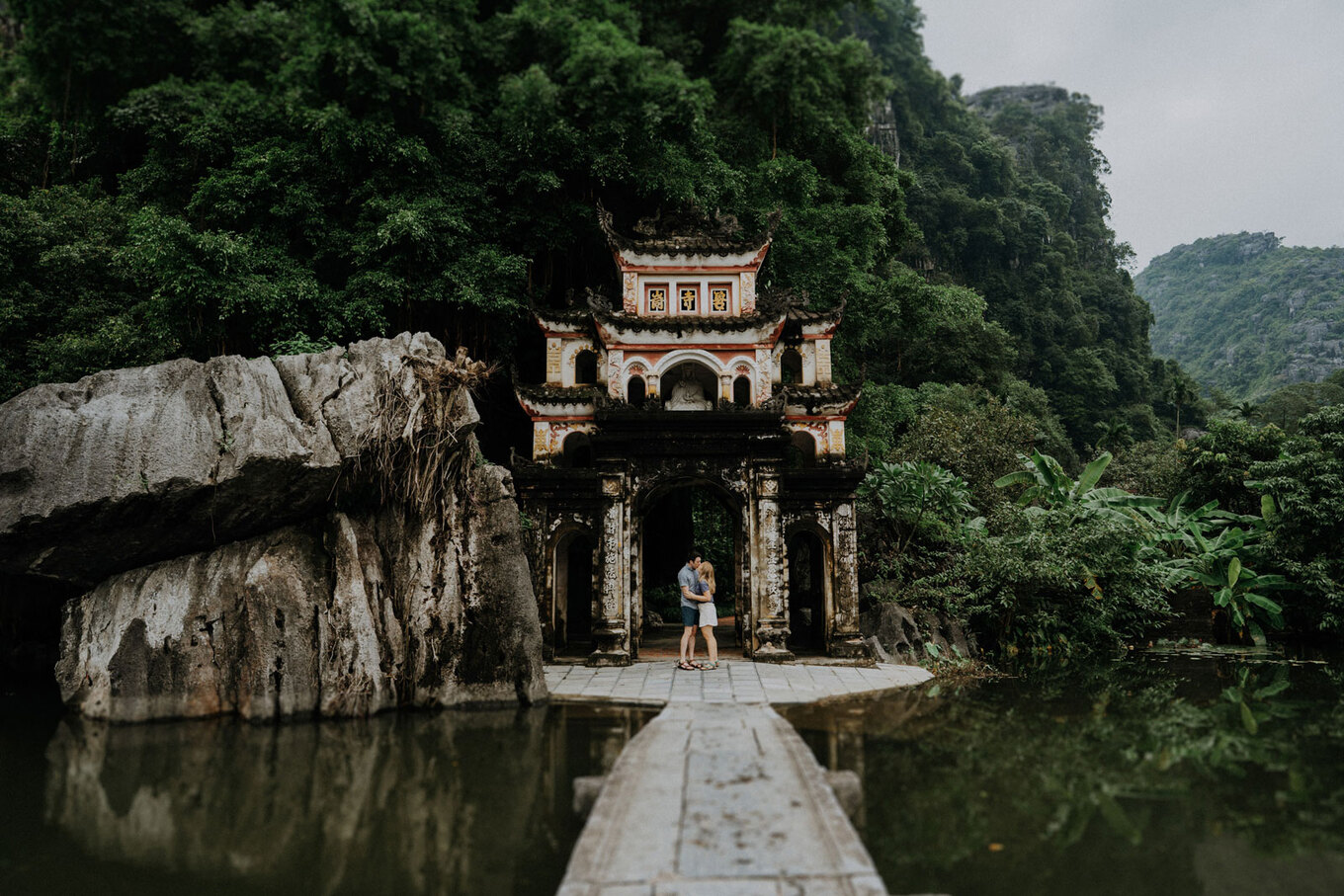 Mirror Wedding
For their international elopement, the couple flew more than 24 hours to Vietnam, where they vacationed for three weeks before embarking on their new careers.
"We always knew we wanted to do something a little special and romantic—an adventure. Because what is marriage if not an adventure?" Carnes says.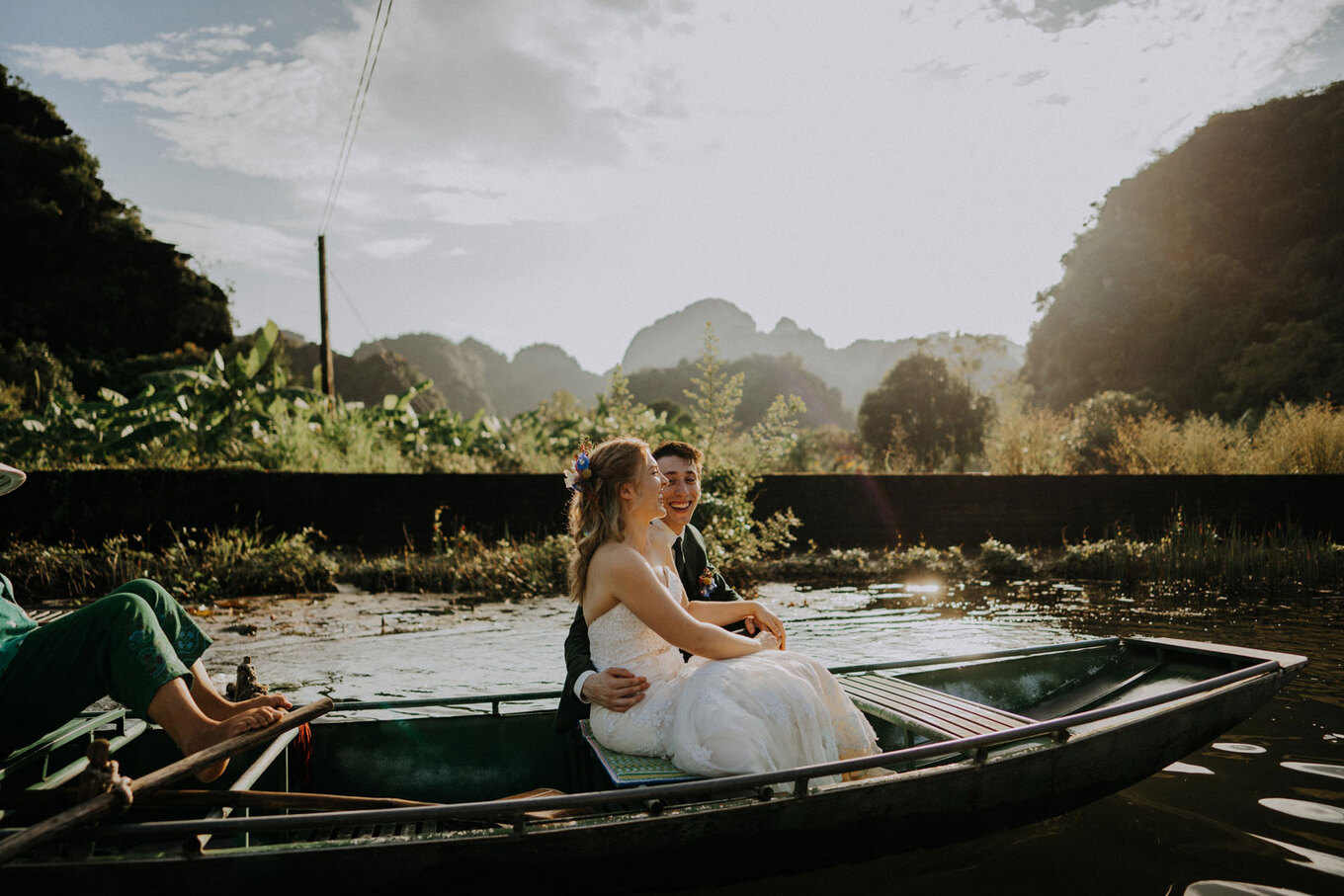 Mirror Wedding
Working with local wedding planners, the private ceremony took place at a lush nature sanctuary in Ninh Bình in Northern Vietnam (the same location where a King Kong movie was filmed), accessible only by a rowboat.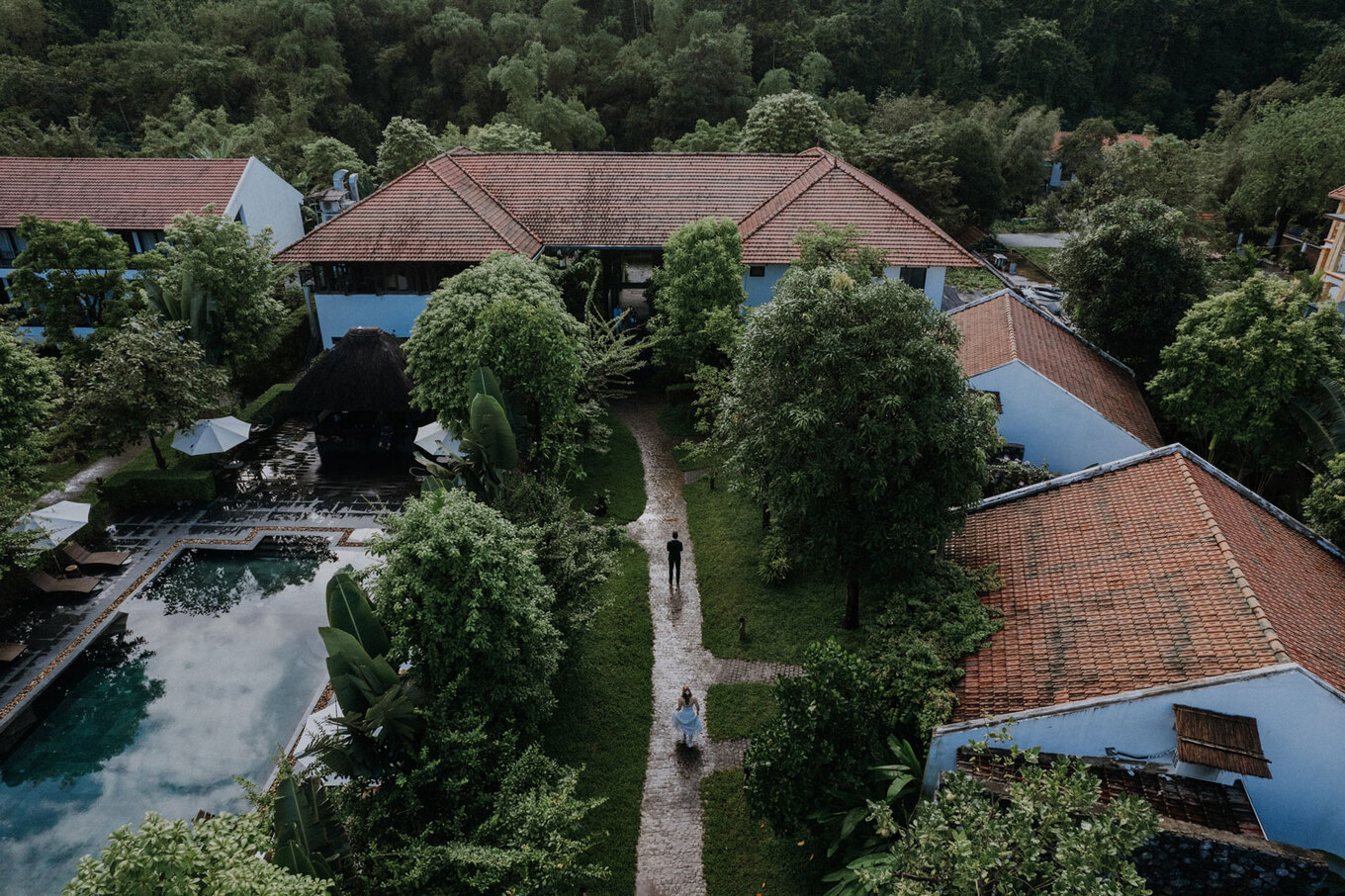 Mirror Wedding
Under a colorful arch decorated with pink and orange roses, blue hydrangeas, and emerald eucalyptus—just steps away from a river filled with moss and lily pads—the couple exchanged vows and sealed it with a kiss.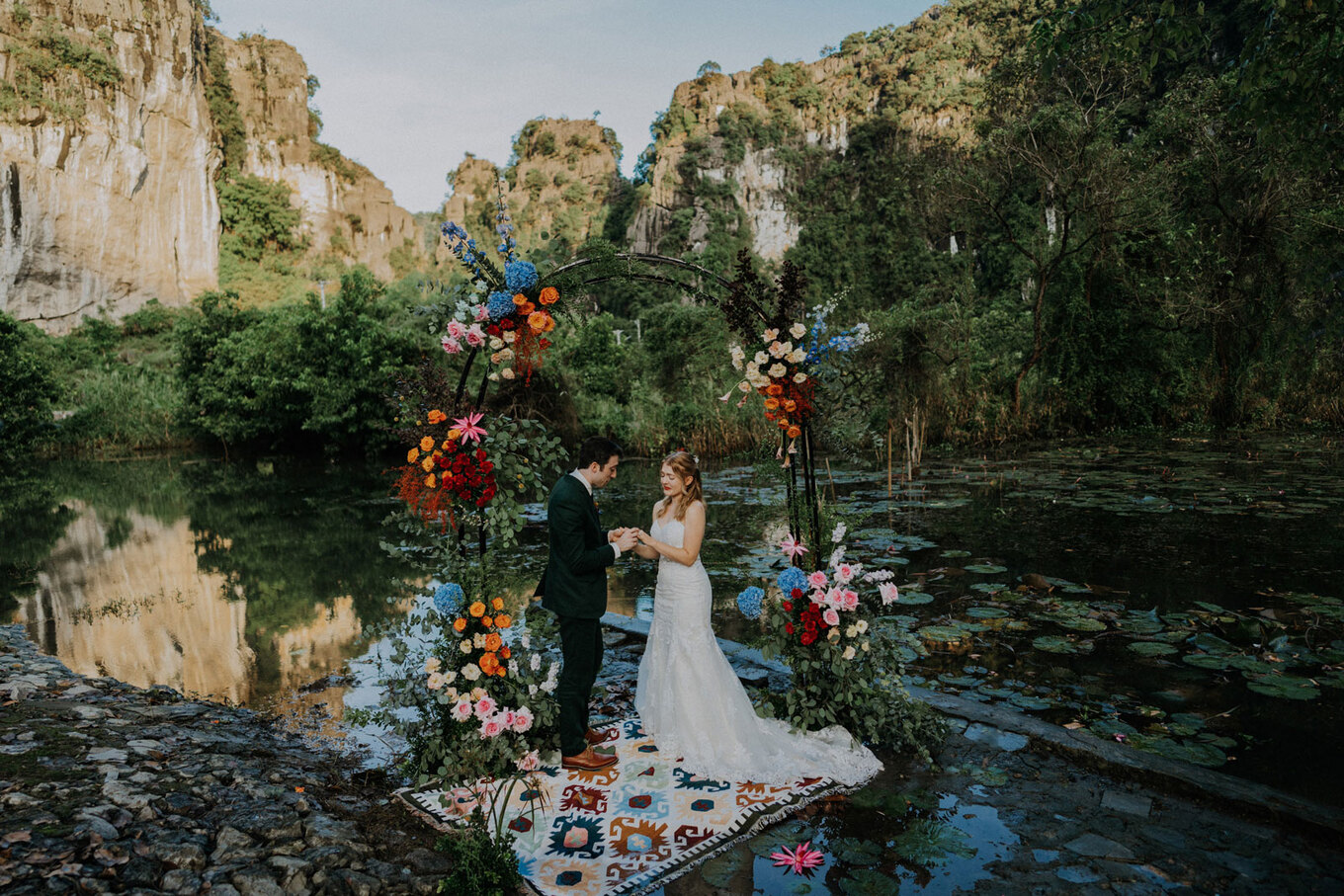 Mirror Wedding
The

look

The bride chose a strapless, lace Stella York wedding dress from Fairytale Brides in Washington, DC, a secondhand wedding salon that donates proceeds to charities, while the groom opted for a green Sew More Couture vegan suit.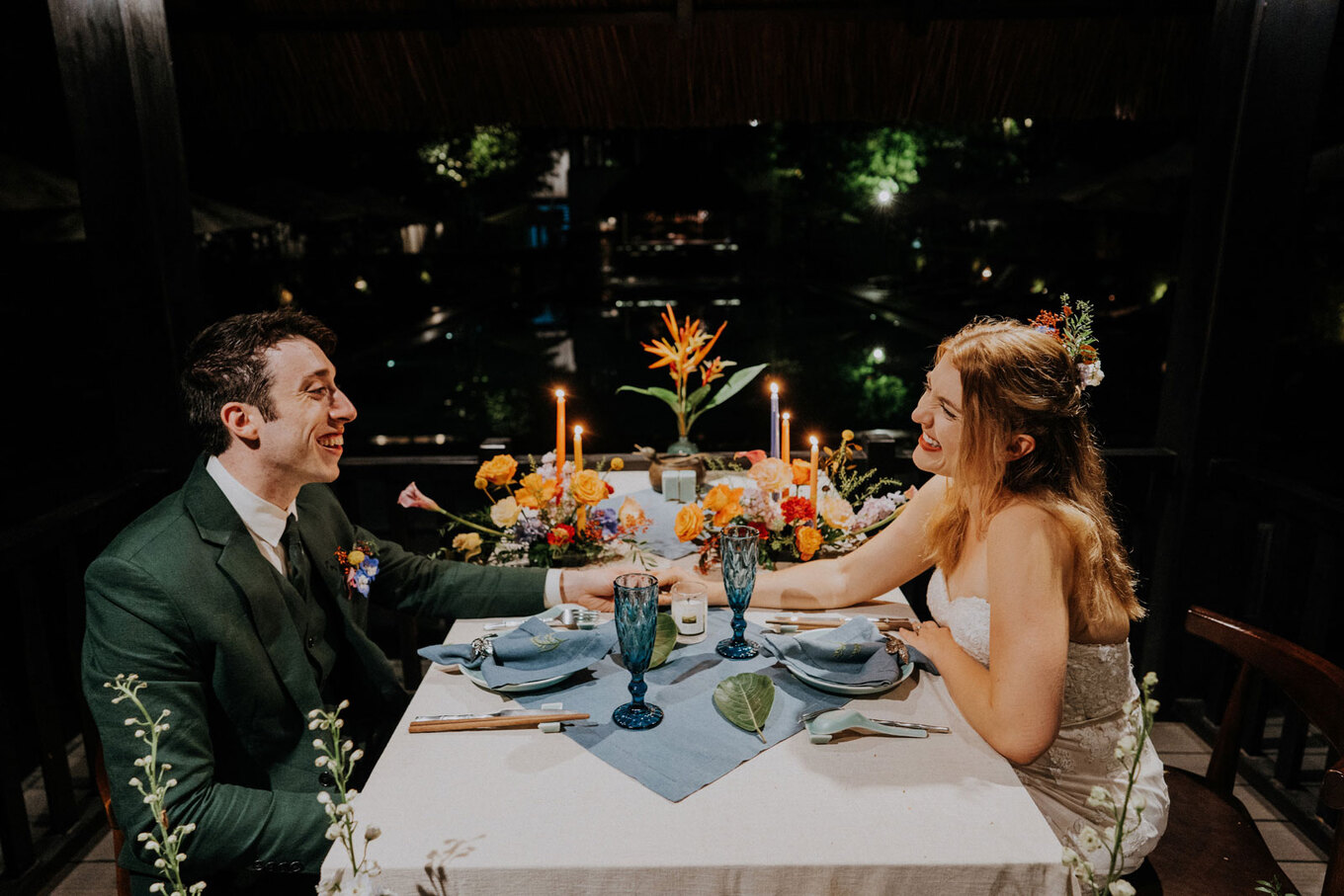 Mirror Wedding
The

menu

Awaiting their return to the resort was an intimate, candle-lit dinner—decorated with the same multicolored flowers from the ceremony—featuring fried yuba spring rolls, vermicelli noodles, and sticky mango rice with coconut milk.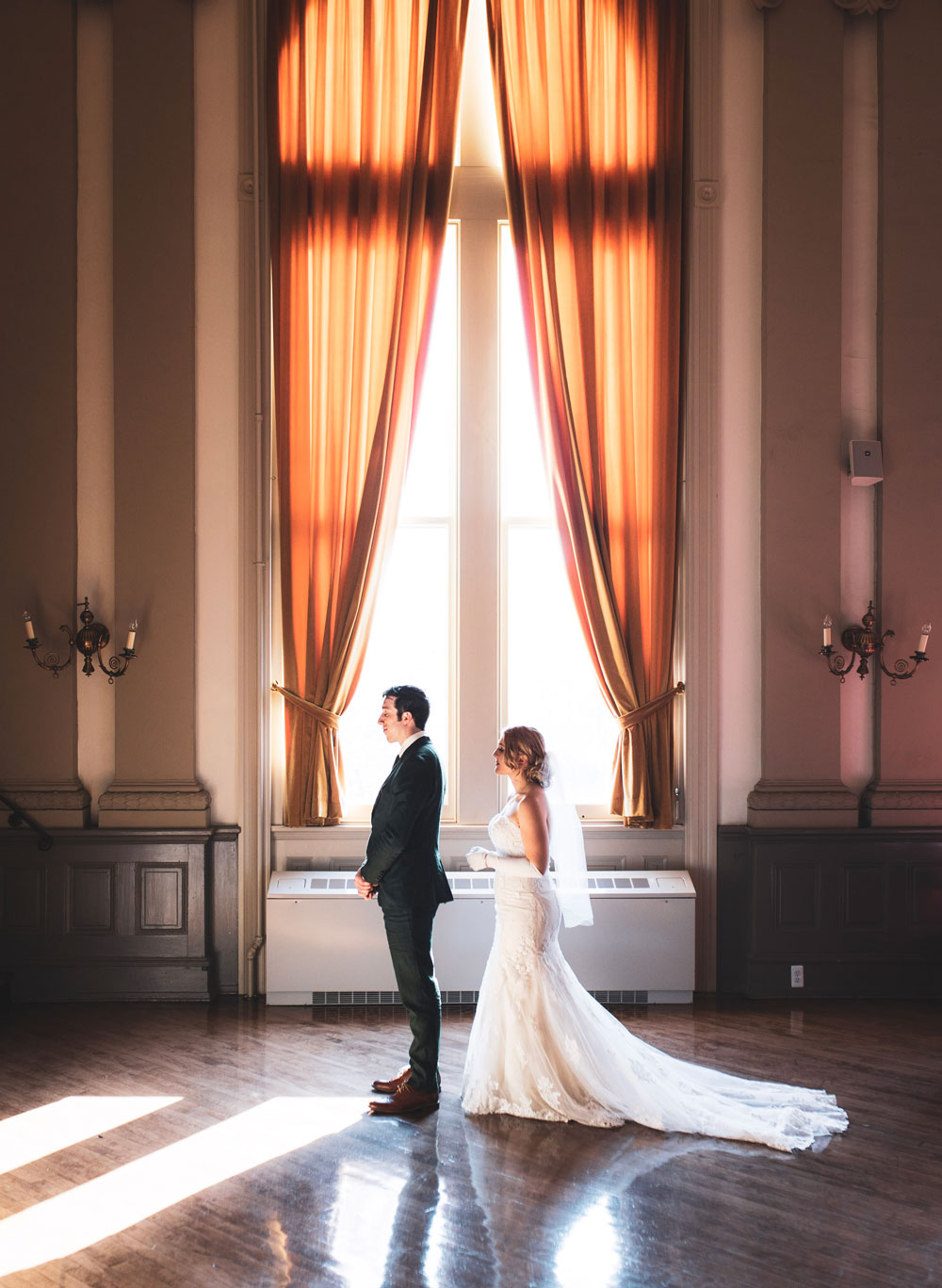 Savannah Carnes and Zach Jacobs
The wedding, part II
Back in the US, the newlyweds opted for a vow renewal and a fun reception in the historic library and ballroom of the German Society of Pennsylvania, dancing the night away with friends and family.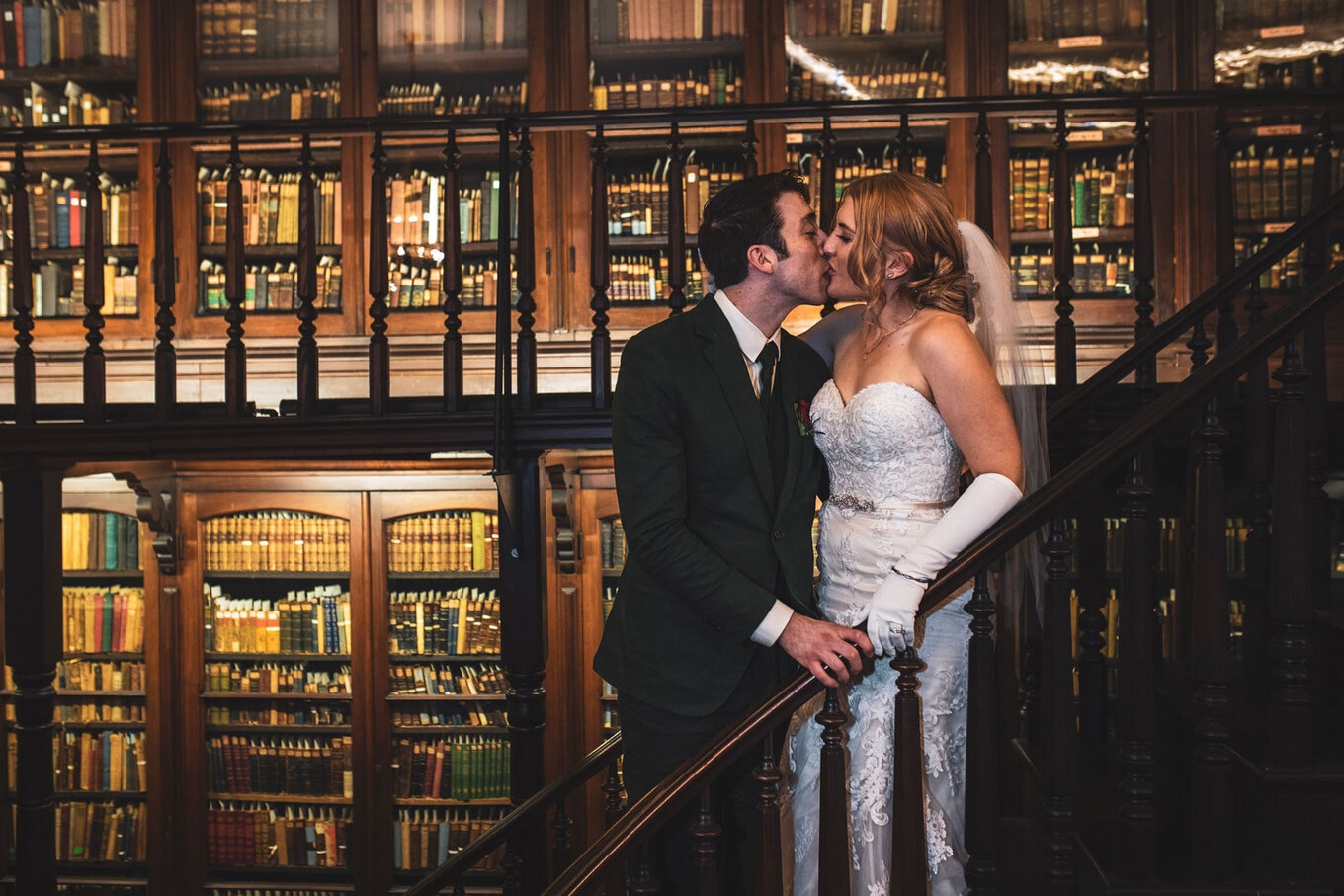 Savannah Carnes and Zach Jacobs
Local Philly vegan caterer Chef Lenka Zivkovic pulled out all the stops with charcuterie boards featuring gigantic blocks of plant-based cheese, chicken salad phyllo cups, buffalo cauliflower wings, African peanut stew, mushroom risotto, and smoked beets with yogurt sauce. Guests also enjoyed an assortment of vegan doughnuts from Dottie's Donuts in flavors like Boston Cream, Blue Raspberry Warhead, Matcha, Pumpkin Spice, and Sweet Potato Pecan.
For more on vegan weddings, read: