From vibrant açaí bowls to plant-based sushi and tofu katsu bento boxes, Honolulu has a wide and diverse array of vegan food that reflects Hawaii's history as a cultural melting pot. The beautiful weather makes it the perfect place to grab a bite to eat outside with many restaurants offering outdoor seating and take-away options, allowing you to camp out on the beach with a satisfying vegan spread. From casual cafés to impressive multi-course tasting menus, here are just 14 of the fabulous vegan restaurants that Honolulu has to offer.
Vegan Hawaiian food
Hawaii is an extremely diverse land mass—from the seashore to the mountains, the Big Island alone is home to 10 of the 14 recognized climate zones. This variety makes it prime real estate for growing an expansive number of crops, though the state is limited by its small size.
The produce grown on the Hawaiian islands is flavorful and beyond comparison to what you may find on the mainland, which should delight any vegan local or tourist. The bounty extends far beyond pineapple and coffee—apple bananas, lilikoi (passion fruit), avocados, taro, mangoes, and jackfruit all thrive in certain areas of the islands. While the restaurants listed below are exceptional, you may find your favorite vegan meal at a local farmers' market or in the produce section of an independent grocer.
Beyond the produce, there is another side to Hawaiian cuisine that can be prohibitive to vegans. Seafood, spam, pork, and plate lunch dishes make up island culinary culture as well. Some restaurants have created vegan versions of the common plate lunch such as macaroni salad, seitan or tofu-based katsu, and plant-based loco moco (a hamburger-based main covered in brown gravy, often topped with an egg).
Vegan options are trending upward, but not quite to the point where you can wander to any part of the island and expect to happen upon a fully satisfying vegan option. There are hidden gems everywhere, no doubt, but it's best to have a plan to ensure you'll have something delicious to eat.
14 Vegan-friendly options in Honolulu
Every Hawaiian island has excellent vegan restaurants and cafes to choose from. Here is where to get the best vegan food in the bustling capital city of Hawaii.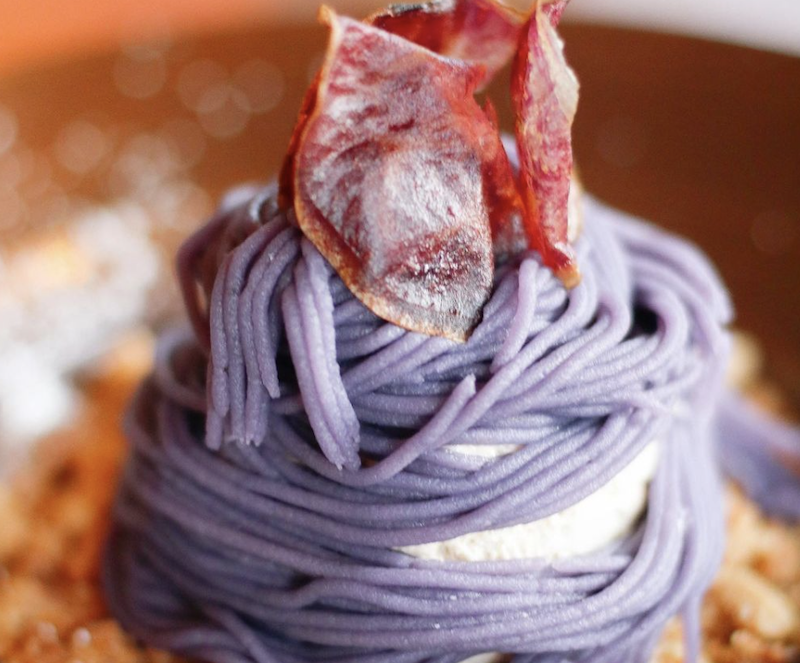 Nature Waikiki
1 Nature Waikiki
Looking for a vegan fine-dining experience in Honolulu? Nature Waikiki offers an authentic farm-to-table experience. Diners can choose between a preset six-course plant-based menu with locally sourced and seasonal organic produce and an á la carte menu that lists several vegan options. Look for dishes such as Macadamia Nut Pesto Linguine; Tomato, Eggplant, and Black Garlic Risotto; Taro Poi; and the Roasted Beets Poke. Call ahead, as this place books up quickly.
Find out more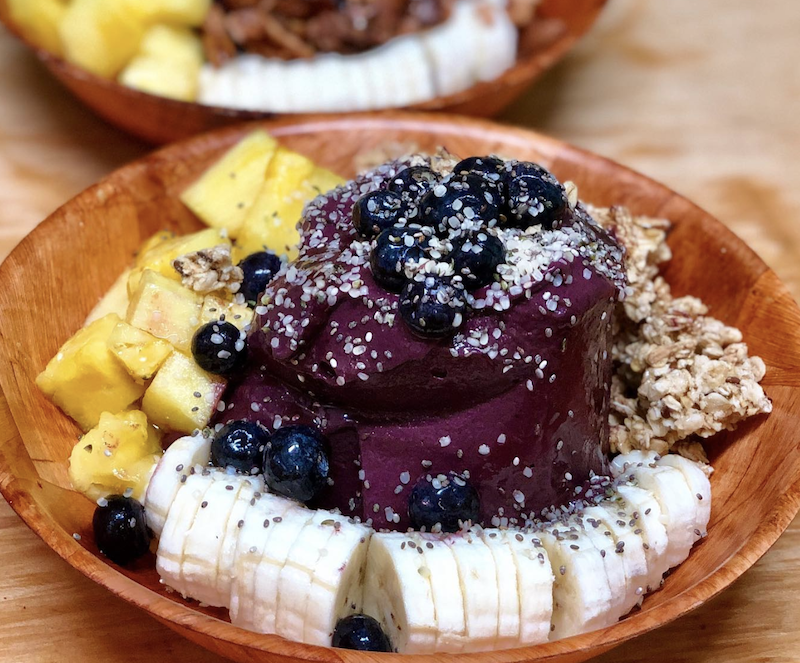 Leahi Health
2 Leahi Health
Located in Kaimuki, an eclectic neighborhood with chic boutiques and foodie restaurants, Leahi Health is an unassuming beach-y eatery with only outdoor seating. This is your go-to restaurant for all-things healthy, vegan, and consistently delicious. Think vegan poke bowls, breakfast tacos, refreshing green smoothies, pizzas, and flavorful, filling salads and bowls. It's the perfect place to stop for a bite before heading off for a hike or snorkeling adventure.
Find out more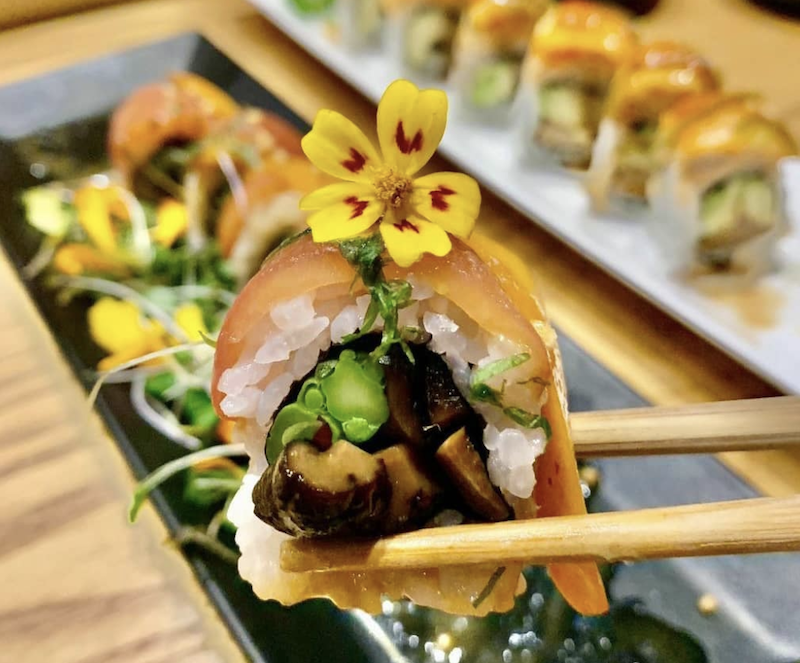 Tane
3 Tane
Craving vegan sushi beyond the standard avocado and cucumber roll? This vegan izakaya restaurant crafts elaborate plant-based sushi and other delightful Japanese dishes. Located on Beretania Street, the restaurant boasts a stunning interior with wood and steel details for a hip ambiance. The kitchen applies traditional Japanese culinary techniques to veggies, fruits, tofu, nuts, and flowers to offer diners an unforgettable upscale experience. Whether you munch on the poke salad, enjoy the tomato nigiri, or nibble on one of Tane's 12 signature rolls, you won't leave dinner disappointed or hungry.
Find out more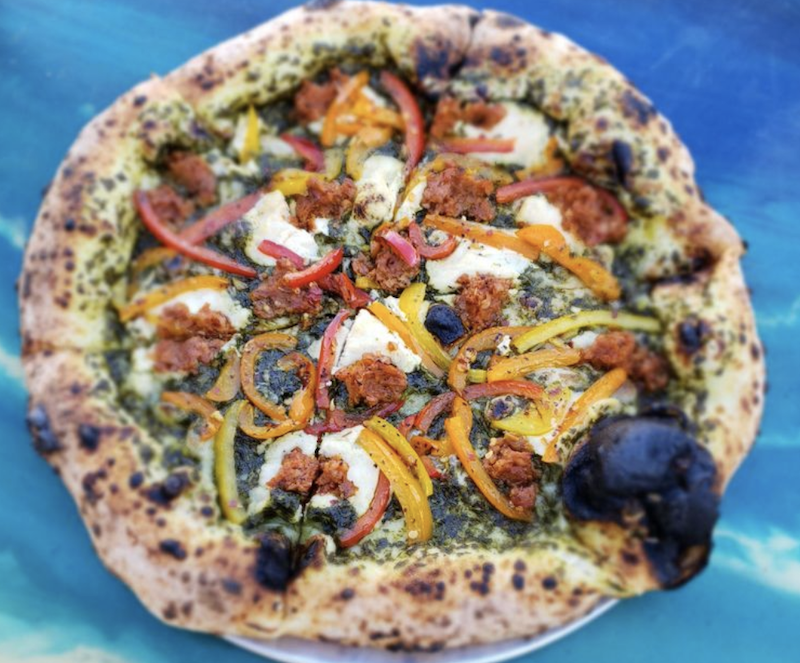 Dara X./Yelp
4 Floralia
Formerly titled What It Dough, this mobile food truck is churning out pies worthy of its more sophisticated name. Parked on Kona street, this artisan-style pizzeria offers the only wood-fired vegan pizzas in Honolulu. The pre-set menu includes classic pies such as White, Margherita, and Pesto Royale, but customers are also encouraged to create their own with the medley of plant-based cheeses, meats, and toppings on offer. Don't forget to save room for dessert, because you won't find an ultra-decadent and creamy Basque-style cheesecake anywhere else. It's worth noting that their hours vary so remember to check their Instagram page for the most current opening times and pizza specials.
Find out more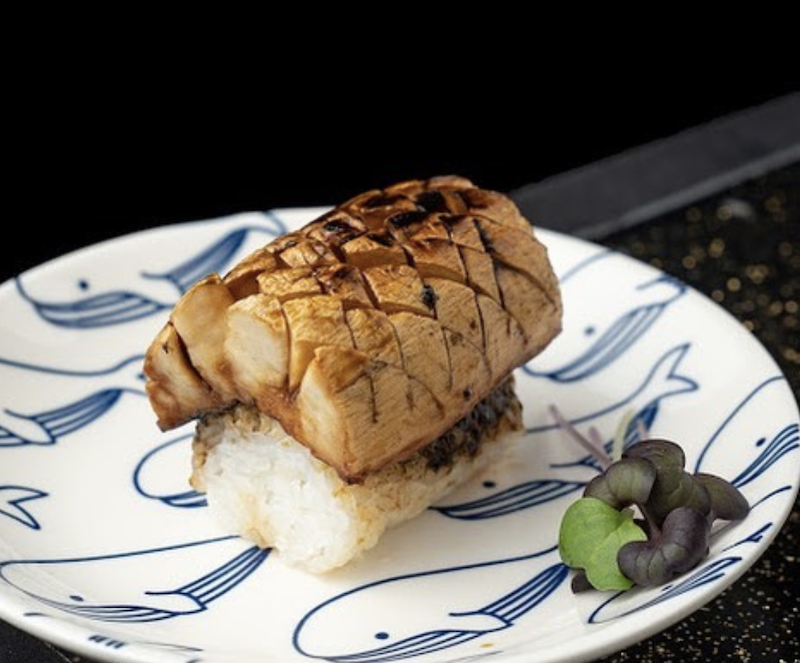 AV
5 AV
Located in the Kaimuki neighborhood, "All Vegan" (aka AV) has a swanky upscale atmosphere. Led by Chef Kenny Lee, the restaurant offers high-end American and Asian fusion cuisine through a 14 to 16 course vegan gastronomic tasting menu. Many of the courses are interactive. For example, the White Peach Dragon's Breath is served with liquid nitrogen foam that you crush between your front teeth while blowing out air, making you look like a dragon. The Intermezzo, a melon soda encased in a shell of white chocolate, comes with Pop Rocks and a dose of nostalgia. The whole immersive, edible experience will set you back $200 per person and lasts about 90 minutes.
Find out more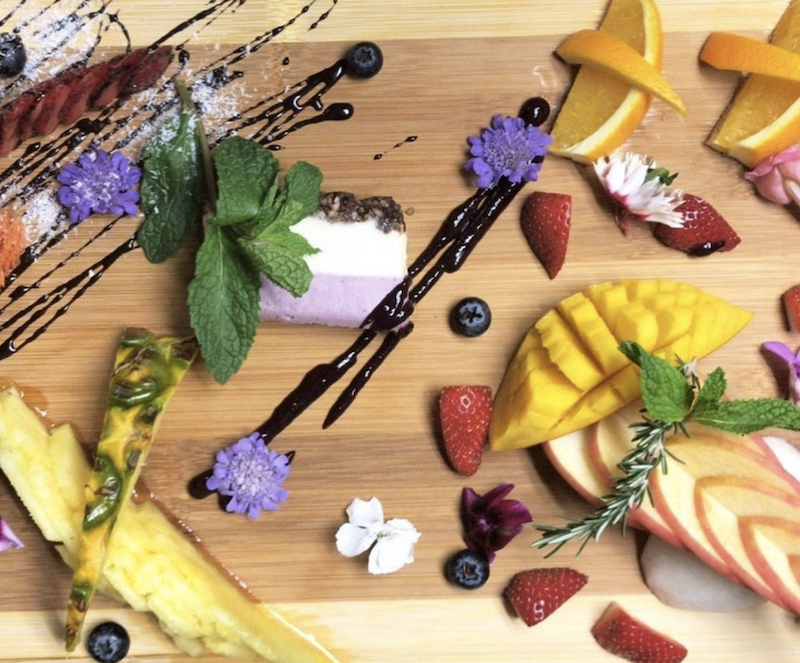 Peace Cafe
6 Peace Cafe
Located in the Waikiki neighborhood, this quaint family-owned restaurant offers clean and delicious vegan options at a great price point and large portion sizes. Try the Tempeh Katsu Curry or the Mapo Tofu plate. The health-conscious cafe also offers garlic-free options for those sensitive to alliums.
Find out more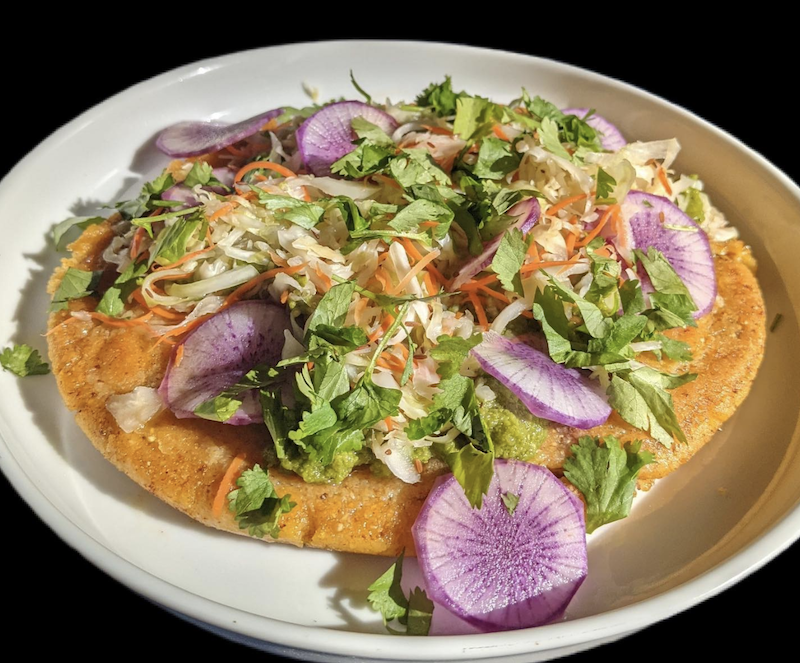 Juicy Brew
7 Juicy Brew
The menu at Juicy Brew is extraordinary. Open for lunch and late afternoon nibbles, the food here embodies the best of Hawaiian fusion. Choose from Wabi-Sabi Moco (a dish made with vegan hamburger, mushroom gravy, scrambled JUST egg, and furikake); a Smoked Jackfruit Donburi bento; or Lemon-Yuzu Poppy "Chicken" Buns. Each dish is complex in flavors and textures, making you want to order one of everything, including dessert. Don't leave without a taste of the Spiced Banana Hand Pie, Peach Mochi, or Lilikoi Mango Bar.
Find out more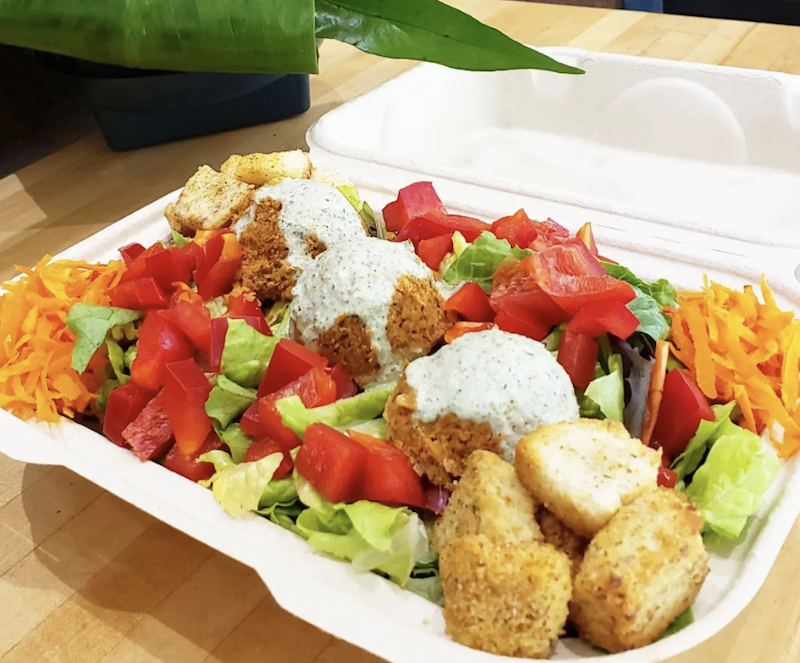 Umeke Market
8 Umeke Market
For a breakfast option beyond an açaí bowl, check out Umeke Market. The vegan spot cranks out fruit-and-nut-topped oatmeal; tofu scrambles; and vegan egg, cheese, and sausage breakfast sandwiches. Those who sleep past 10:30am and miss breakfast can find sustenance in the form of a build-your-own vegan plate lunch. From stewed taro leaves to Pono Chili and fry bread, this option is a must for anyone interested in tasting culture through food.
Find out more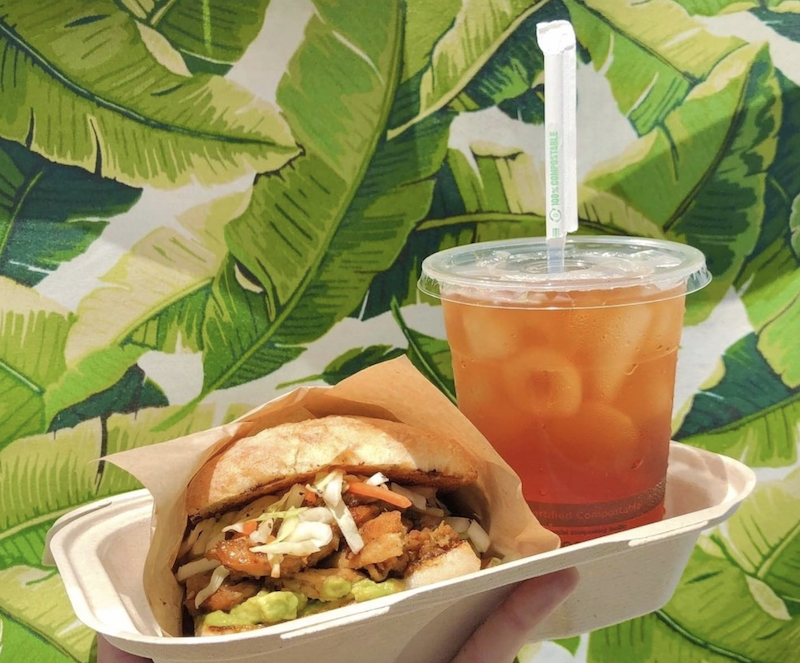 Blondie's
9 Blondie's
Originally established as a food truck in 2018, this vegan eatery opened its first brick and mortar during the fall of 2022. Now open with extended hours from 7am to 4pm Fridays through Sundays (and 10am to 2pm Mondays and Tuesdays), this plant-based kitchen serves meaty sandwiches, tacos, and quesadillas until sold out. Follow the shop on Instagram for the latest menu specials.
Find out more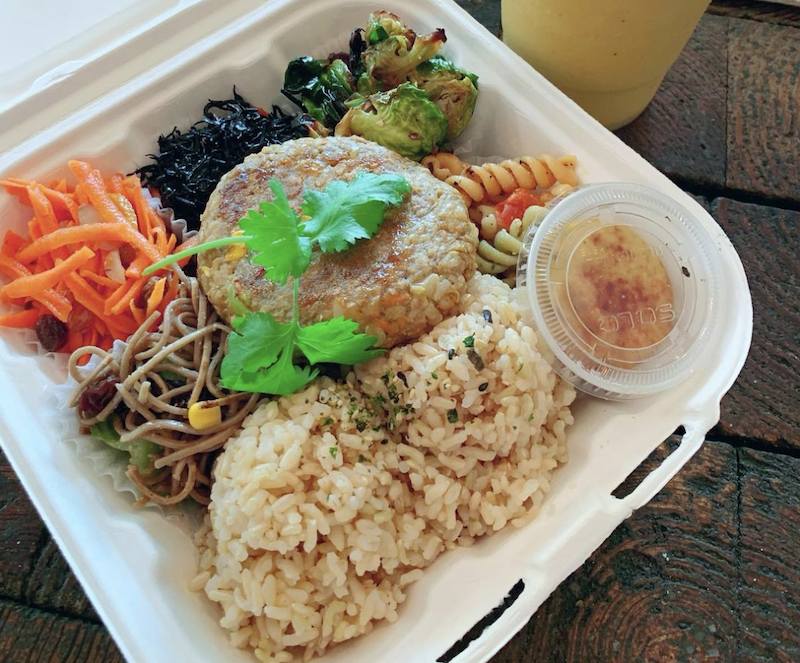 Kaimana Farm
10 Kaimana Farm
This daytime eatery offers breakfast until close, but it's the bento boxes and classic Hawaiian plate lunches that we're here for. Feel free to mix and match from the plethora of vegan sides including Vegan Hamburger Steak, organic kale salad, spicy tofu poke, rainbow hijiki (seaweed), Japanese lotus roots, soba noodle salad, and more.
Find out more
Ripple of Smiles
11 Ripple of Smiles
This chef-owned concept is serious about nutrition—you have to read a paragraph on health before even getting to the food options when perusing the menu. Granted, that dedication to nourishment is what makes Ripple of Smiles so vegan-friendly. Plant-based options are plentiful and range from spring rolls to vegan pho and other authentic Thai dishes, just ask for the vegan menu and a few minutes to make your decision—you'll need it.
Find out more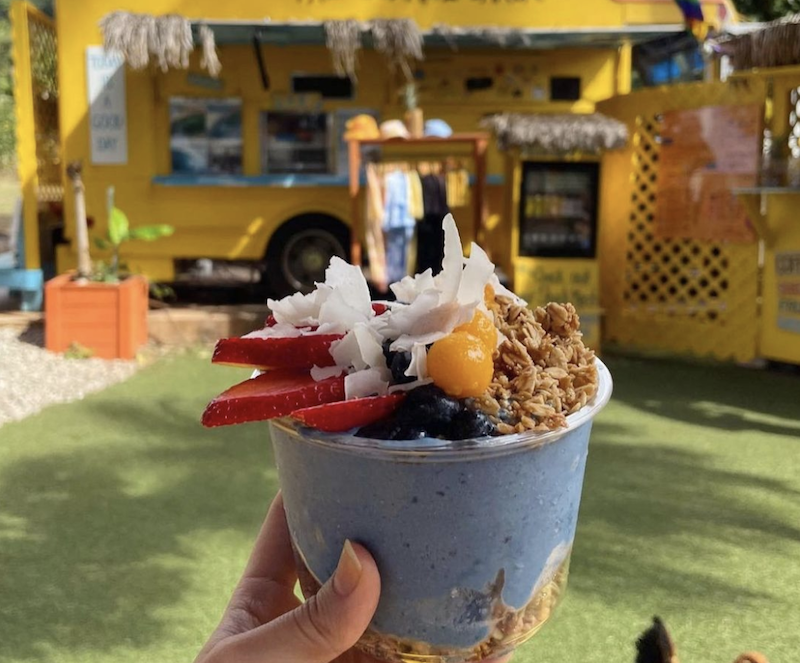 Sunrise Shack
12 Sunrise Shack
A beachside morning isn't incomplete without at least one açaí bowl, and there's no better place to get one than from a sunshine-yellow shack surrounded by palm trees. This mico-chain boasts several locations around O'ahu, all offering vibrant smoothie bowls topped with Instagram-worthy fruits and nuts. Just be sure to request no honey when ordering your bowl or smoothie.
Find out more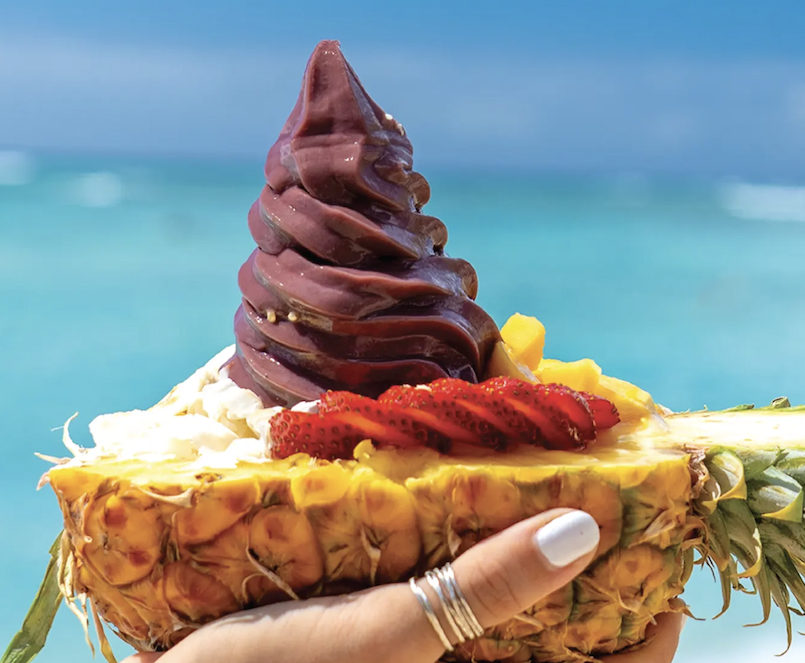 Banan
13 Banan
Bananas have never tasted so good. This two-location sweet shop transforms bananas into creamy, cool, and swirly soft serve. Toppings are gourmet and an absolute must. Choose from scratch-made Mac Nut Butter, fresh fruit, cacao nibs, granola, shaved coconut, and more. Pro tip: save yourself the indecision and opt for a pre-made Creation. From the açaí-swirled Amazon to the chocolate-infused Dark Fantasy, you're sure to walk away with a refreshing sweet treat that fuels all of your island adventures.
Find out more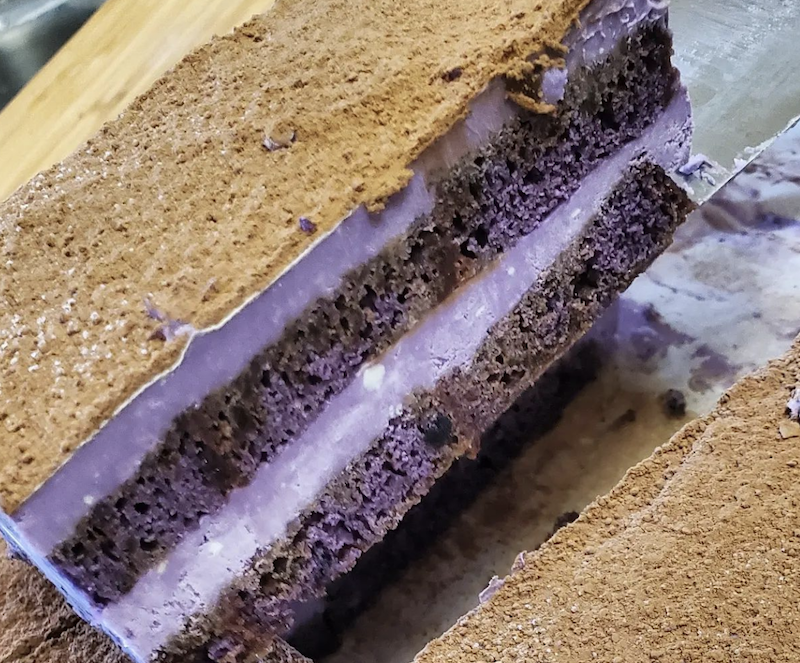 7 Vegans HI
14 7 Vegans HI
Those in the know on O'ahu don't look for a storefront when searching for the island's best vegan baked goods—they go to a medical building just 13 minutes outside the city in 'Aiea. 7 Vegans HI is an Instagram-based business that follows the DM-to-order model. The tight selection of treats is announced early in the week for pick-ups that typically land on Wednesdays, Thursdays, and Sundays, though special orders are accepted on occasion. Each week varies but you can always expect sweets that reflect the baker's Hawaiian and Filipino roots combined with American staples. The Chocolate Haupia Pie is a must-try, along with the Ube Tiramisu (or anything ube flavored, for that matter). If you luck out, the irresistible cookie pie might be in the rotation. Follow them on Instagram @7vegans_HI and plan your vacation around your order. It's completely worth it.
Find out more
For more on vegan travel, read: