The plant-based category is booming, rising in popularity over the past few years as people want to eat healthier for their bodies and the planet. But meaty options extend past Beyond and Impossible burgers, or the traditional vegan meat options like tofu, tempeh, and seitan.
A more recent addition to western kitchens, grocery stores, and menus, jackfruit meat has won over consumers who are looking for more ways to replace meat in recipes. But there is still quite a lot of mystique around the giant fruit. What is jackfruit meat? Is it healthy? What does it taste like? Ready to dig in? There are lots to discover.
What is jackfruit meat?
Jackfruit meat comes from a tropical fruit grown on the jack trees that are indigenous to the Indian subcontinent, parts of Southeast Asia, and other tropical areas. The jack tree belongs to the Moraceae family, which includes figs and breadfruit, and the fruit it bears is the largest tree fruit, capable of weighing upwards of 100 pounds, and, beyond its sheer size, is visually arresting with its green or yellow spiky, thick skin.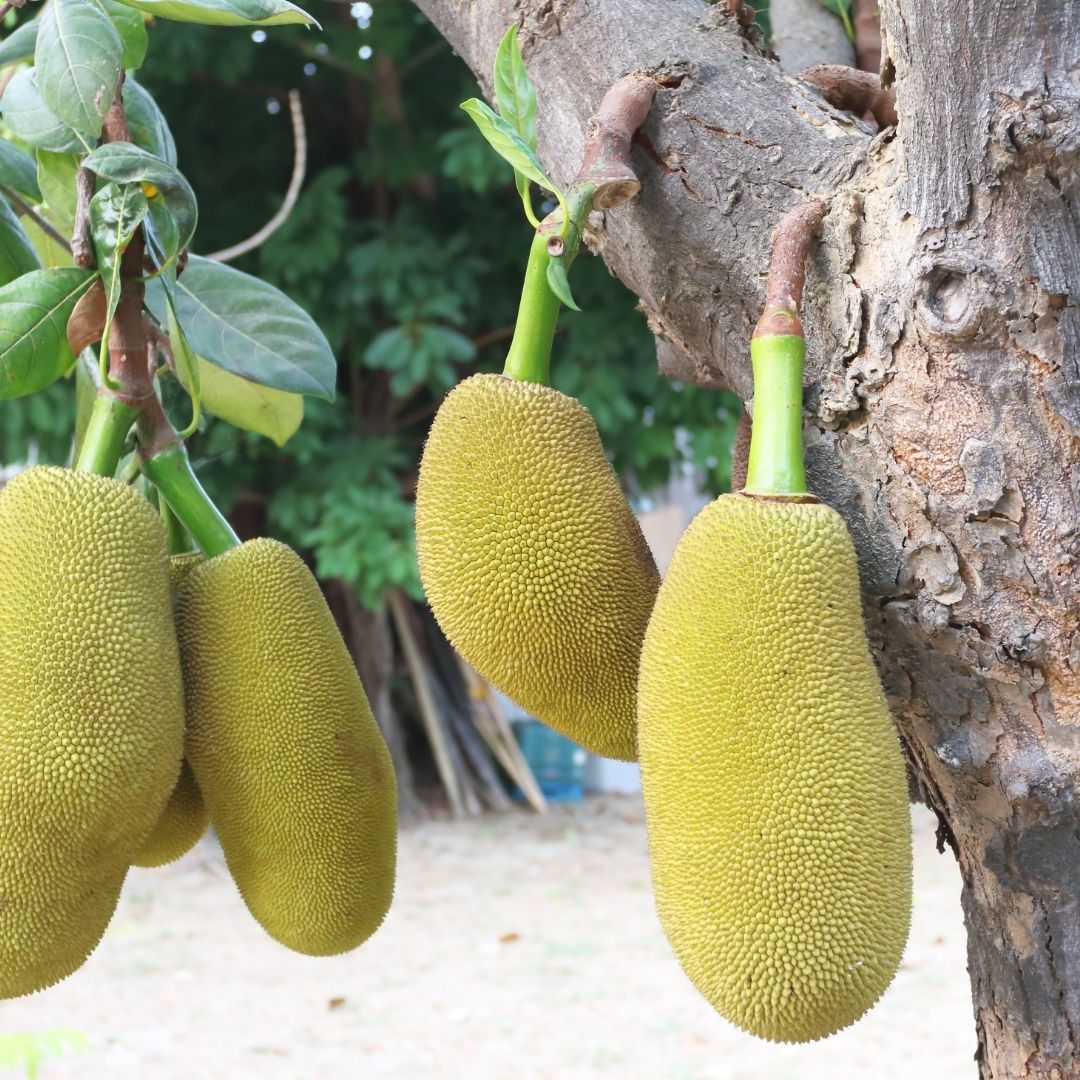 Canva
While it is a newer dietary addition to North American and European palates, in South and Southeast Asian cuisines, the fruit of the jack tree has been treasured for centuries for its flesh, which is sweet when ripe and starchy when unripe. Splitting open a whole jackfruit, you will find yellow, fibrous flesh, pods, and seeds. Young and unripe jackfruit is what is used as a meat replacement but once ripe, the fleshy pods can be enjoyed as a tasty tropical treat.
Jackfruit meat nutrition
While not a powerhouse like many other plant-based meat alternatives, jackfruit flesh has more protein than most fruits, at 2.8 grams per cup, and is a good source of vitamin C as well as vitamin B6, niacin, potassium, riboflavin, and folic acid.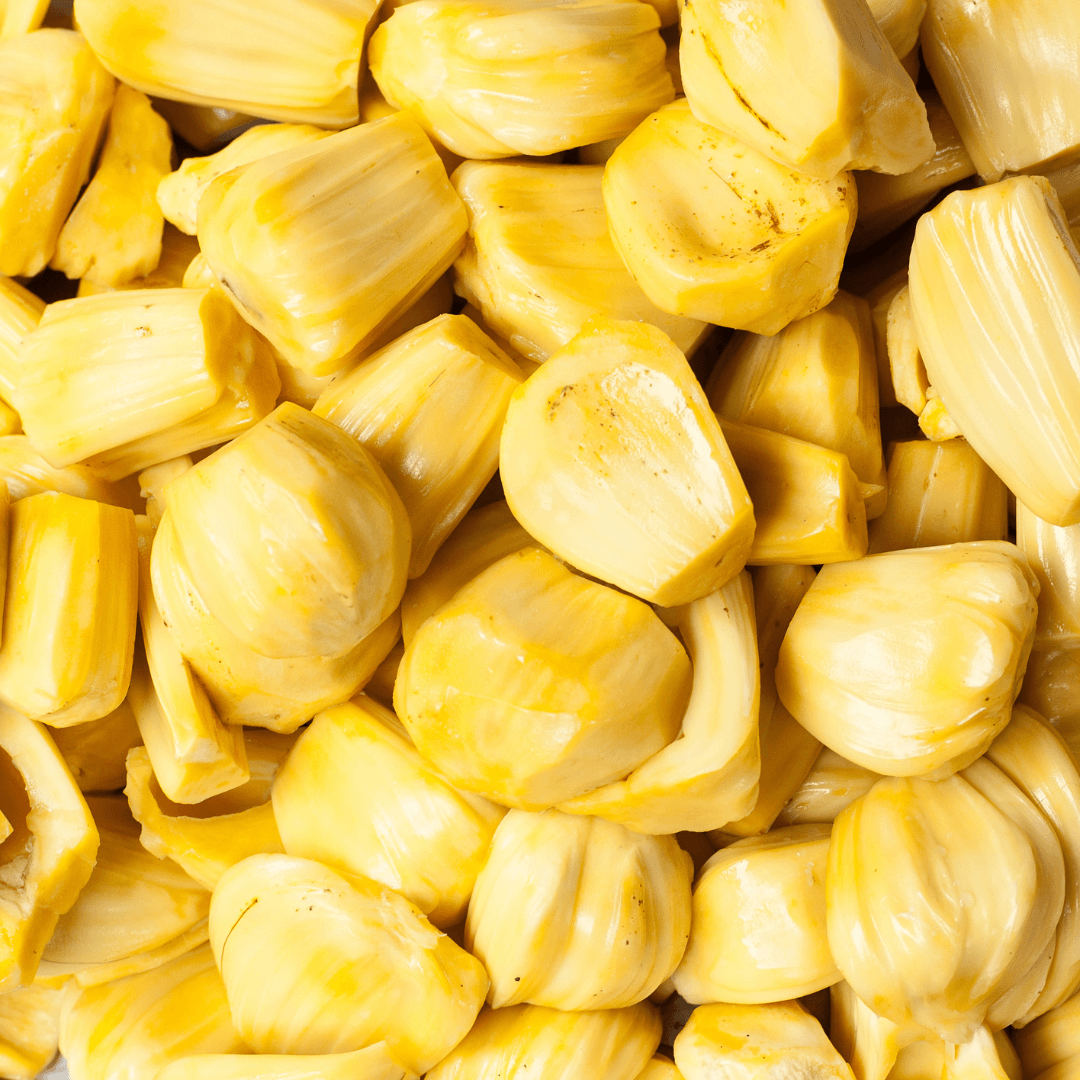 Canva
Jackfruit is also rich in the phytochemicals that are protective against certain cancers, as well as flavonoids and lignans that can reduce inflammation. A cup of sliced jackfruit is just 157 calories, making it a lean alternative to shredded pork or chicken, which it's often used to substitute.
What does jackfruit meat taste like?
The flesh of young, unripe jackfruit used in savory applications has a neutral (as in, not fruity) flavor that absorbs marinades and spices well. It has a meaty, firm texture that pulls apart into strings that are reminiscent of pulled pork.
Shredded jackfruit is also frequently used to replace other meats, like chicken. Similar to tofu in that it lacks a strong flavor profile of its own, many people love the jackfruit's adaptability to be used in curries, stews, and sauces. It's especially popular in tacos and burritos, too.
Canva
How to cook with jackfruit meat
Working with fresh jackfruit can be a messy and long ordeal, so before you invest in one, make sure you get familiar with the process through a sound tutorial. You will still need to cook it from there, usually boiling or roasting.
If you decide to go the more convenient route with canned jackfruit and you are using it as a meat replacement, look for the water or brine-packed kind, not jackfruit packed in syrup, which will be sweet. It is not only cut into pieces but cooked so you are ready to work with it from there: just pull the pieces apart with your hands or a fork to mimic the texture of shredded meat.
There are also brands selling it in the cooler section of natural food stores and Whole Foods Markets already pre-shredded. Upton's and Very Good Butchers both have pre-shredded and pre-seasoned options.
Best jackfruit meat recipes
Here are seven jackfruit dishes to take you around the globe in your kitchen.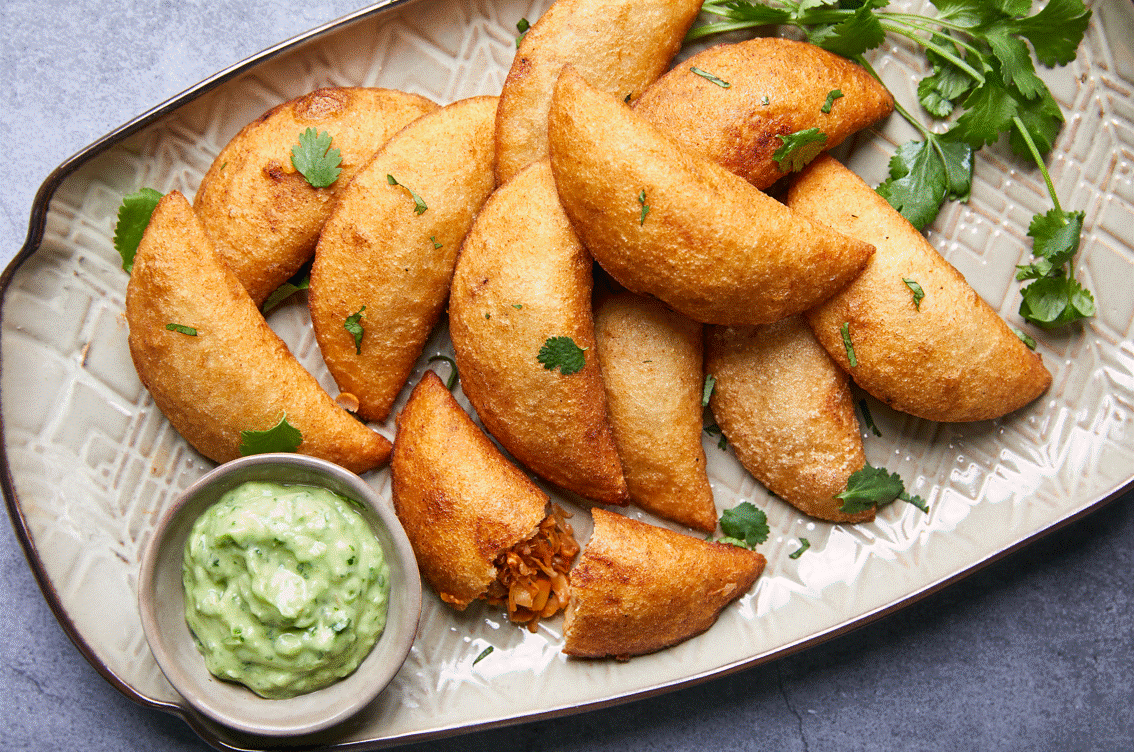 1 Golden Vegan Jackfruit Empanaditas
Fried to golden perfection, these crispy, meaty empanadas shouldn't be overlooked.
Get the recipe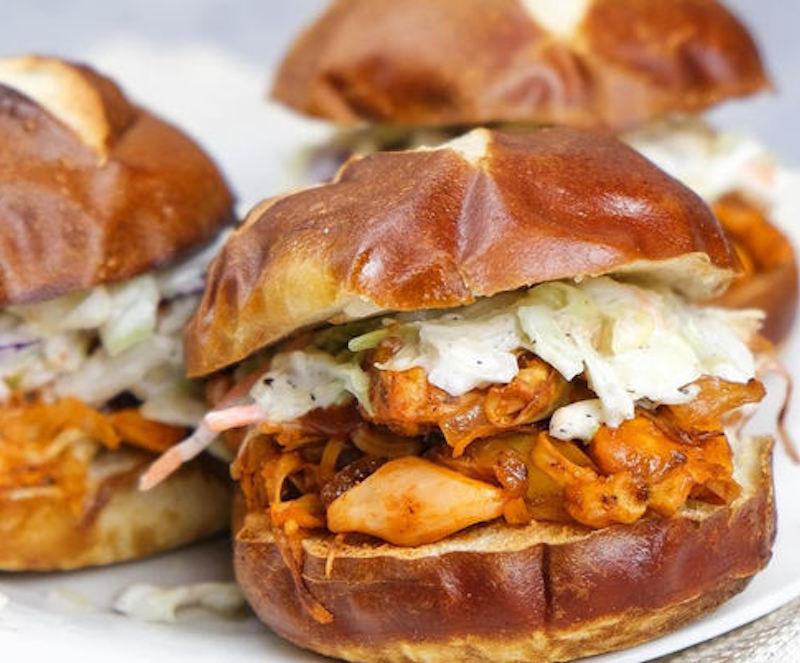 Shay Boyd
2 Smoky Vegan BBQ Pulled Jackfruit Sliders
Bun? Check. Easy, homemade barbecue sauce? Check. Tender, juicy, flavorful jackfruit? Check, check, check. Check it all.
Get the recipe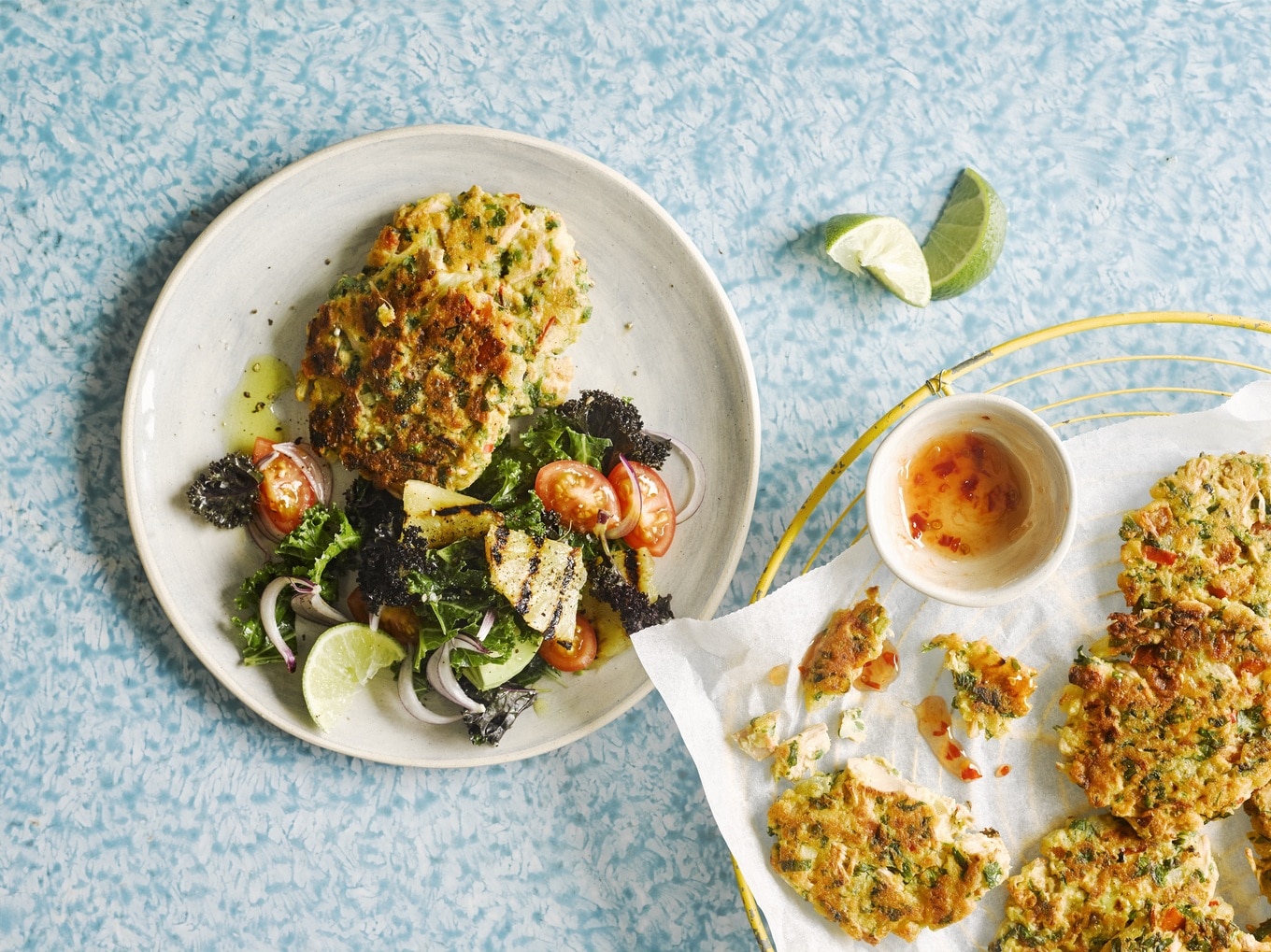 Rachel Ama
3 Fried Vegan Caribbean Jackfruit Fritters
Meaty, shredded jackfruit makes the perfect fishy stand-in in these savory, brightly flavored fritters.
Get the recipe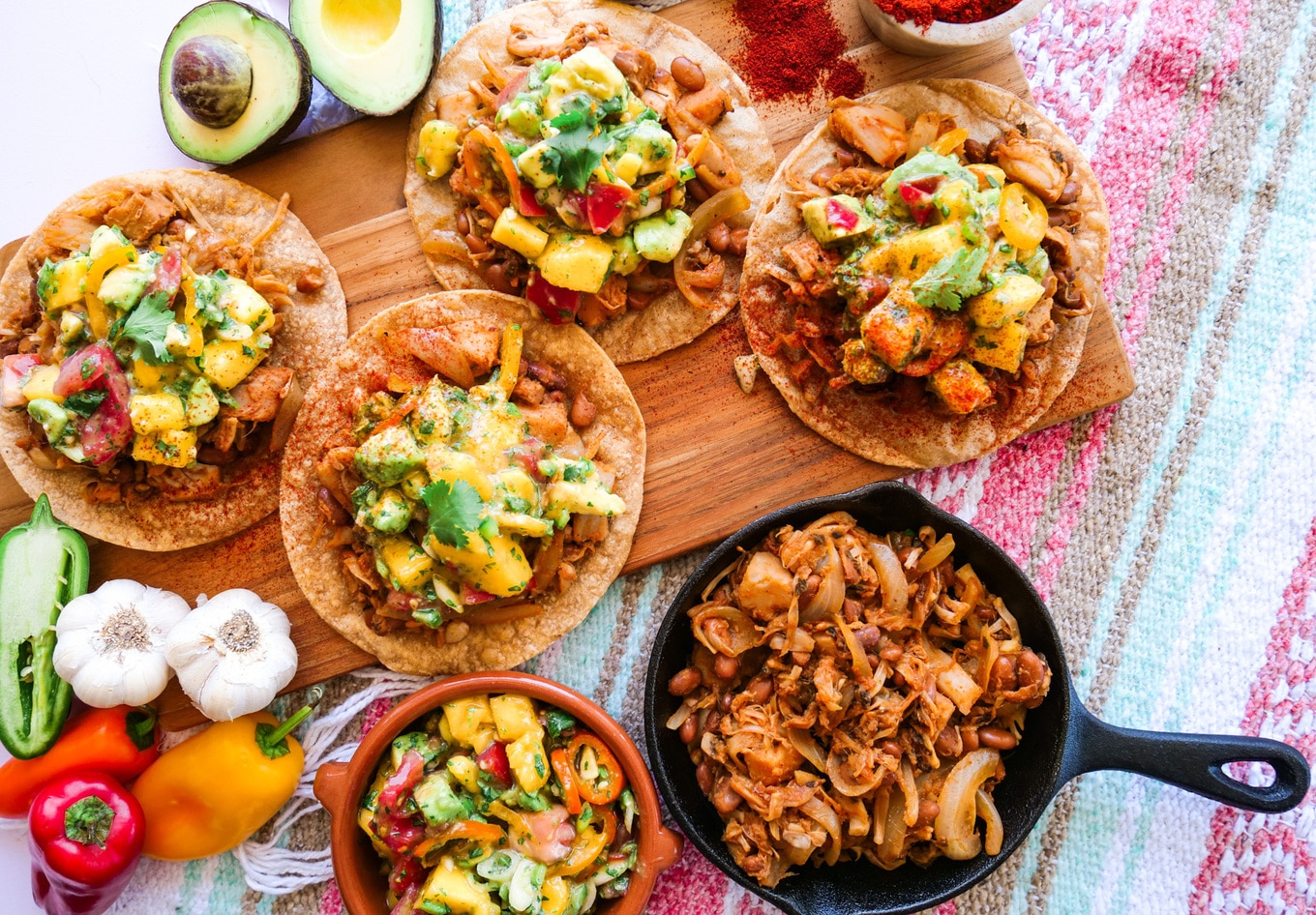 Bailey Ruskus
4 Vegan Chili Jackfruit Tostadas With Mango-Avocado Salsa
As if this weren't enticing enough, this recipe also comes with a DIY mango salsa that is a perfect complement to the hearty jackfruit.
Get the recipe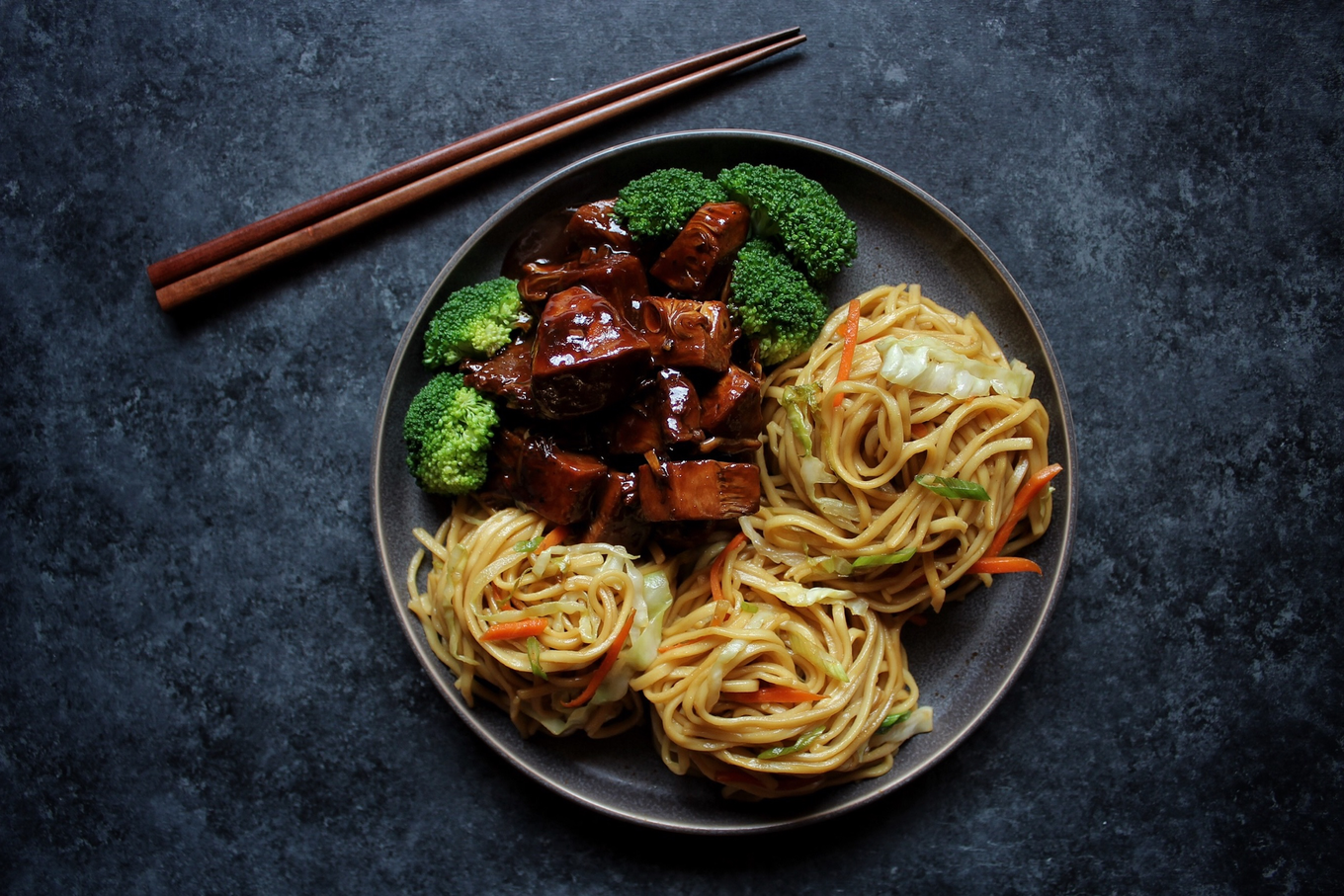 No Eggs or Ham
5 Vegan Bourbon Jackfruit Chicken With Chow Mein
Recreate the flavors of your favorite Chinese takeout right at home. Seared jackfruit in thick, sweet and savory bourbon-free sauce … you'll want to make enough for tomorrow's lunch.
Get the recipe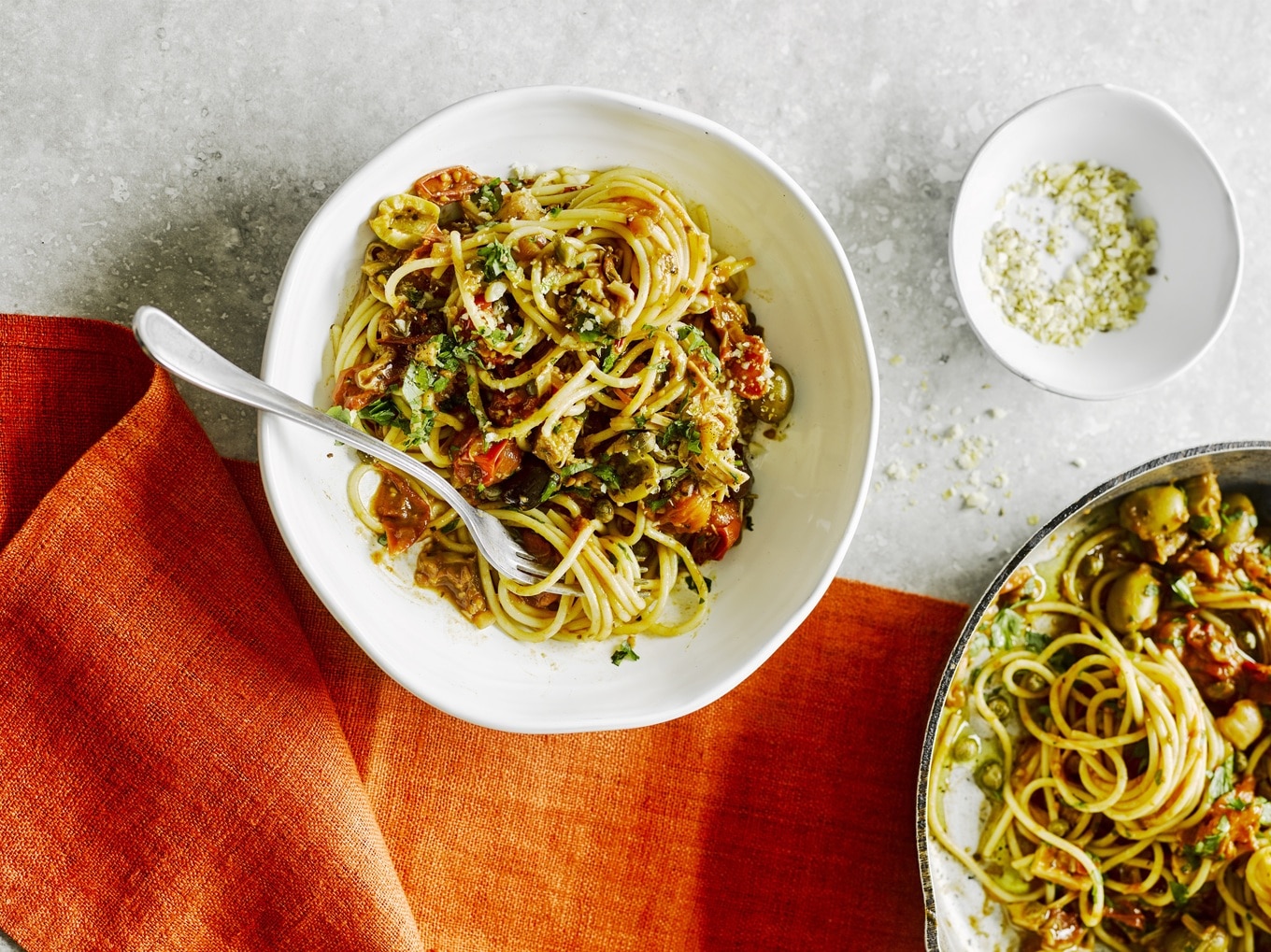 Rachel Ama

6 Meaty Vegan Jackfruit Pasta With Olives and Capers
This recipe makes for a quick and flavorful lunch or dinner any day of the week—it's always a good time for pasta night.
Get the recipe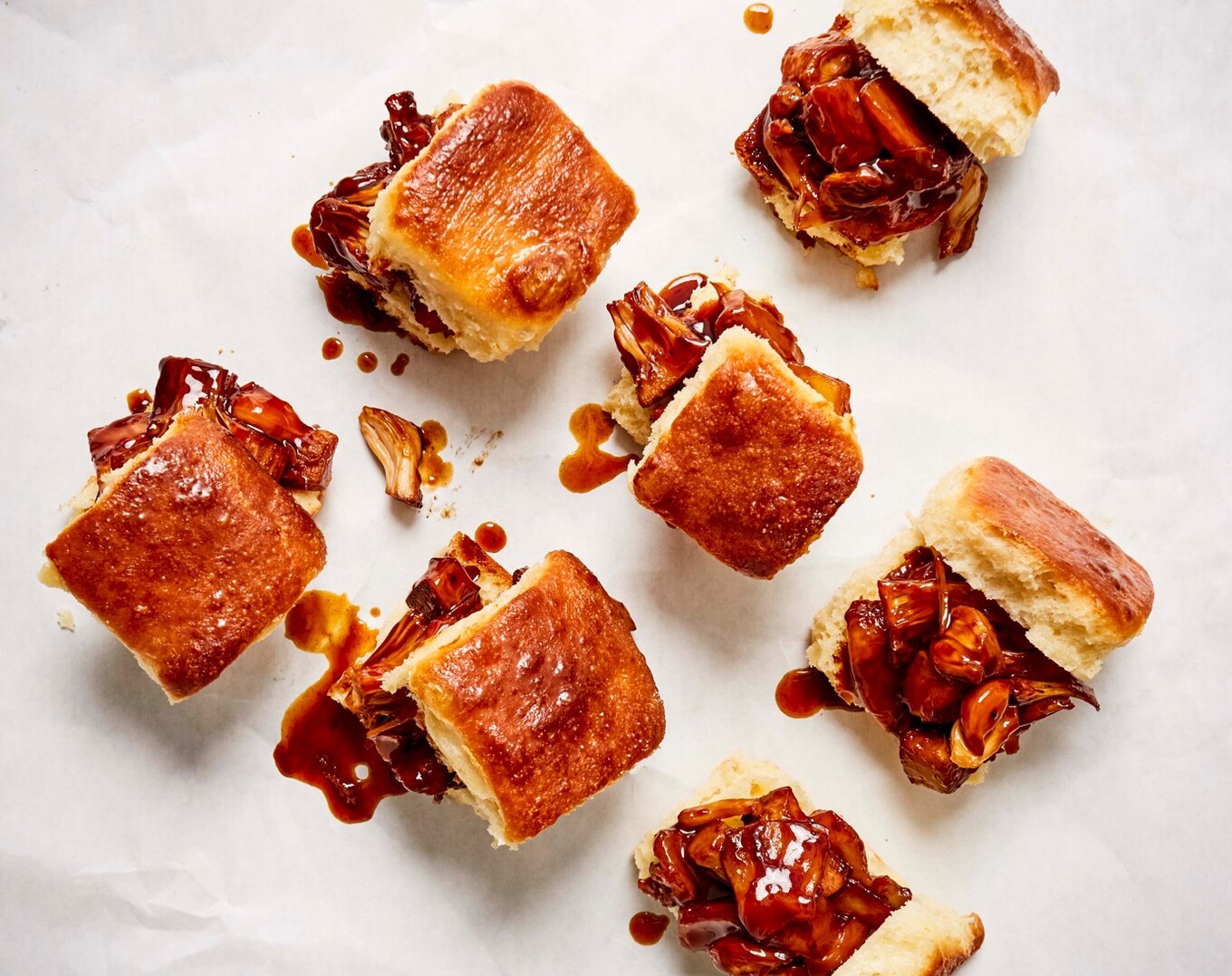 The Herbivorous Butcher
7 Vegan Hawaiian Kahlua Jackfruit Pork
Smoky, sweet pulled pork-style jackfruit is stuffed inside fluffy sweet buns for a tropical-style slider.
Get the recipe
For more about jackfruit, read: