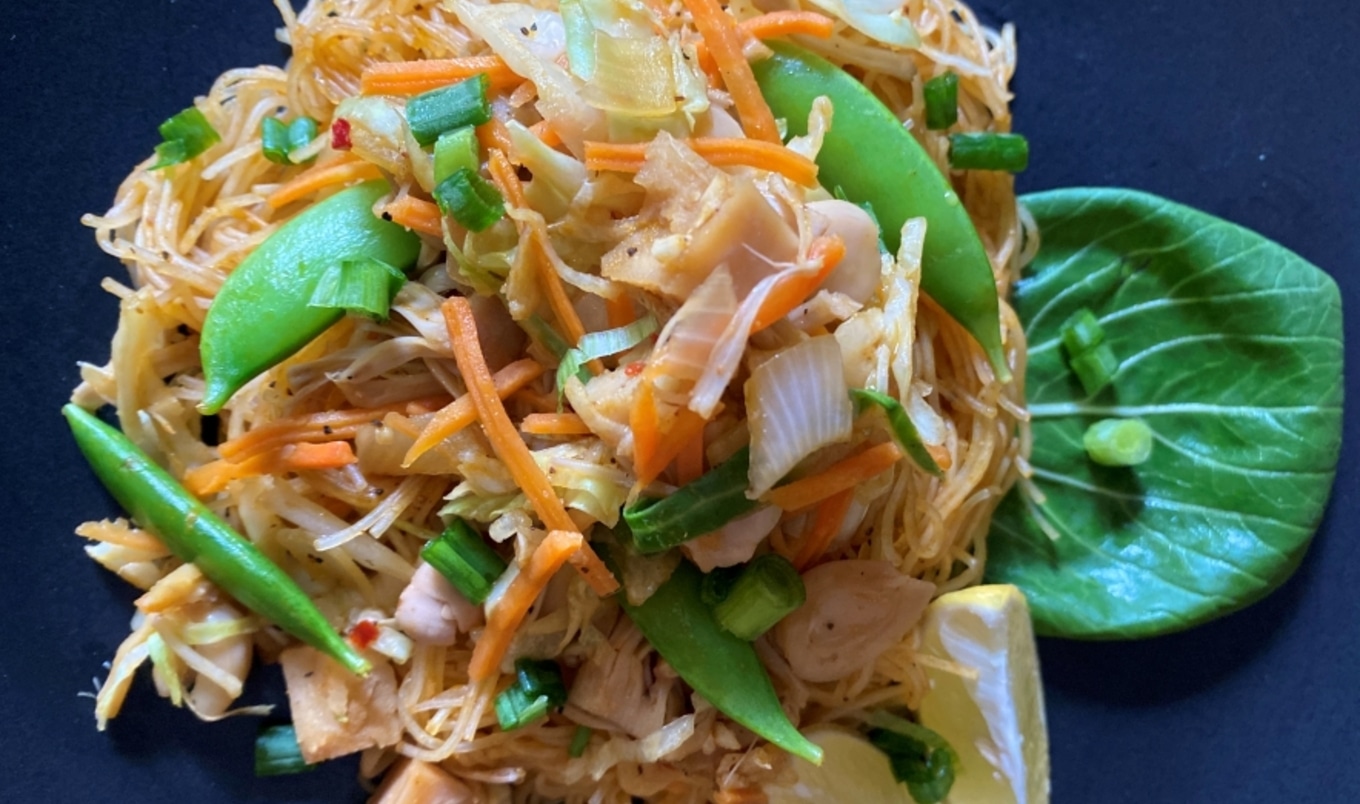 This classic Filipinx noodle dish is veganized with young jackfruit and bursts with savory, peppery flavor.
October 16, 2020
Pancit bihon is synonymous with Filipinx cuisine and characterized by its thin rice noodles fried with soy sauce and flavored with refreshing citrus fruit. This vegan and gluten-free version by Filipinx blogger Sage + Citrus + Onyx is loaded with fresh vegetables, noodles, and savory jackfruit.
What you need:
3 tablespoons olive oil
¼ cup coconut aminos
1 medium onion, chopped
3 cloves garlic, minced
1 tablespoon shiitake mushroom powder
⅛ teaspoon red pepper flakes
1 teaspoon black pepper
½ teaspoon salt
1 can young jackfruit, drained and shredded
3 cups vegetable broth
½ cup shredded carrots
1 cup shredded cabbage
½ cup sugar snap peas
8 ounces bihon (rice stick noodles)
2 kalamansi, limes, or lemons, quartered
What you do:
In a large pot over medium heat, add olive oil, coconut aminos, onion, garlic, mushroom powder, red pepper flakes, black pepper, and salt. Add jackfruit and cook for 5 minutes.
Add vegetable broth and bring to a boil. Add carrots, cabbage, and snap peas and cook for another 10 minutes. Remove all vegetables and jackfruit, place into a bowl, and set aside.
To broth, add noodles and cook for 5 to 7 minutes, or until soft and pliable. Remove from heat and arrange noodles on a platter. Top with vegetables and jackfruit, and place citrus on side for squeezing.
Photo credit: Maureen Eppler