Jeschelly González and Juan Ortiz met online as college students living on opposite ends of Puerto Rico, but a cross-island bus ride couldn't keep them apart. For their wedding, the pair continued forging their own path, breaking with local tradition by hosting their sunny outdoor morning wedding at a literary landmark and featuring a special all-brunch menu. Keeping their celebration eco-friendly, they sent out only electronic invitations to guests, with the sole exception of Ortiz's 95-year-old grandmother. Trembling as she walked down the aisle, the couple embraced before they married beneath the balcony of the historic hacienda Palacete Los Moreau. Following the ceremony, a group of young performers living with Down syndrome brightened the morning with a traditional bomba dance, coaxing the bride and groom into joining their swirling routine.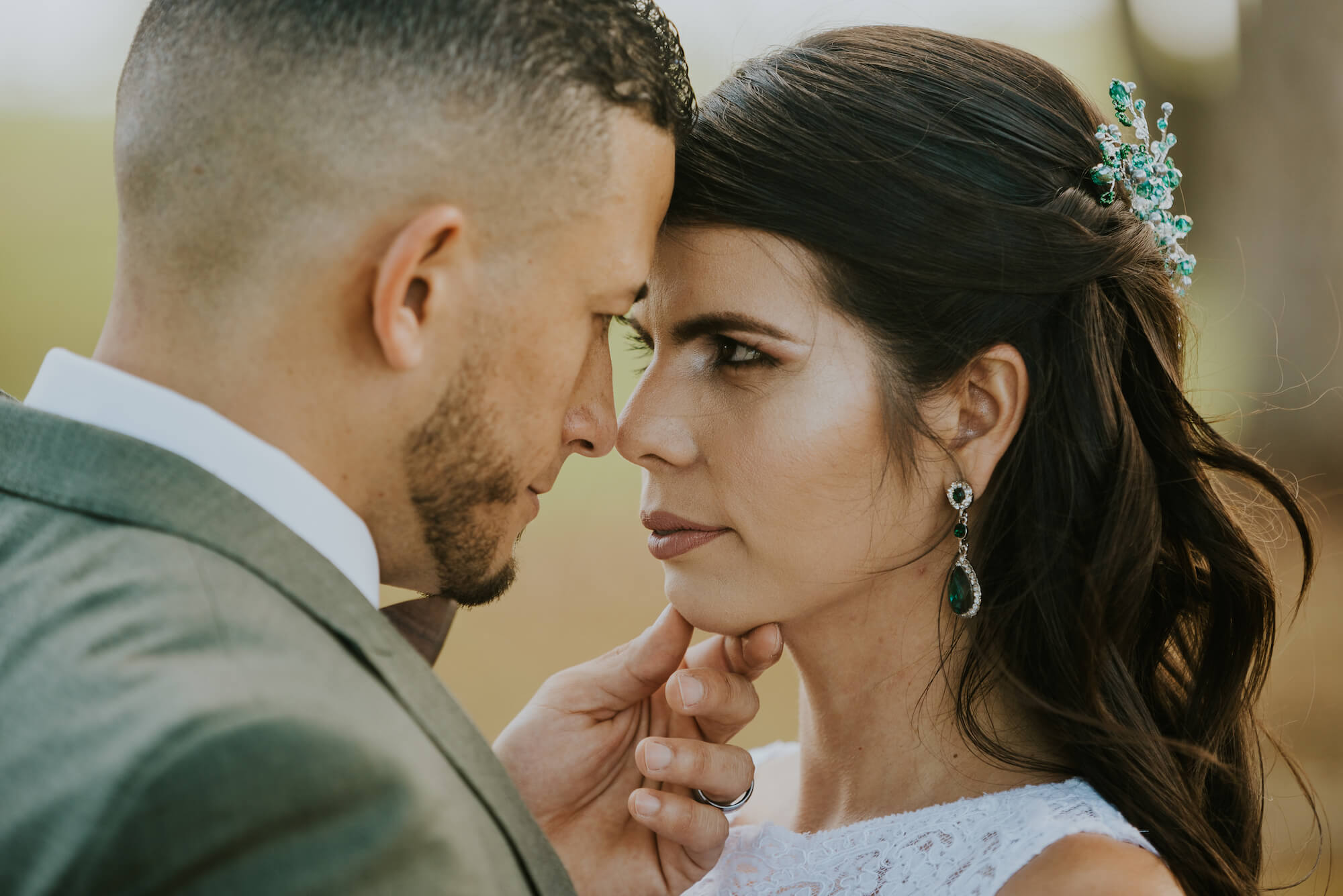 Jafet Román
The love story
As college students, the two traveled back and forth across Puerto Rico, spending hours in traffic to see one another.
The proposal
Ortiz asked González to take this new adventure with him as they stood on the cliffs of the Los Morrillos lighthouse, looking out over the sparkling turquoise sea.
The Big Day
The guest list
80
The city
The couple chose Moca, in the northwest region of Puerto Rico, for their joyous brunch-time fête.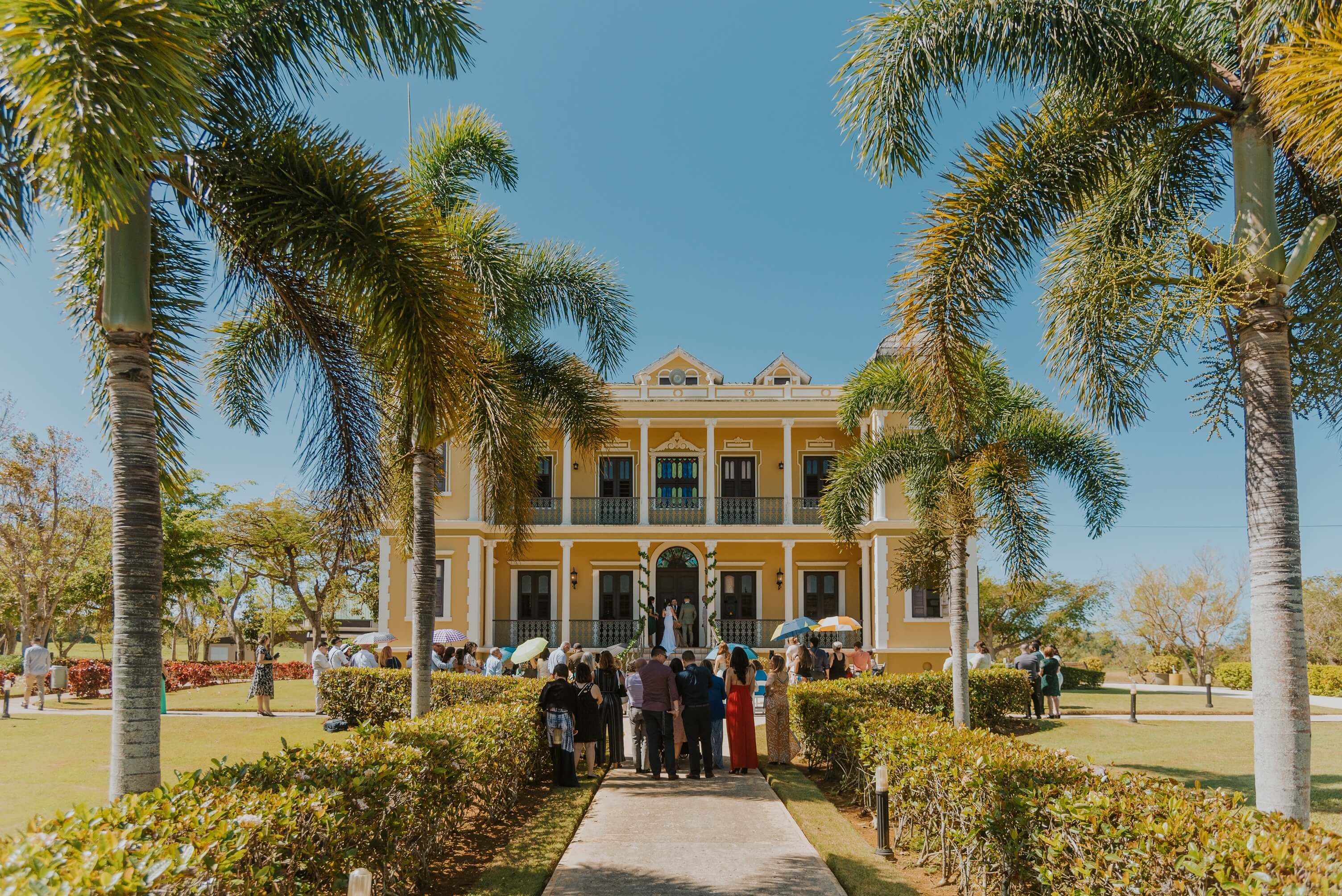 Jafet Román
The venue
Gonzaléz and Ortiz staged their sun-drenched nuptials at the grand hacienda Palacete Los Moreau, the house that inspired Puerto Rican writer Enrique Laguerre to pen his classic, La Llamarada.
The décor
The pair conceived an eco-friendly affair that celebrated nature, adorning tables with succulents that could be replanted and repurposing old wooden pallets to make signs.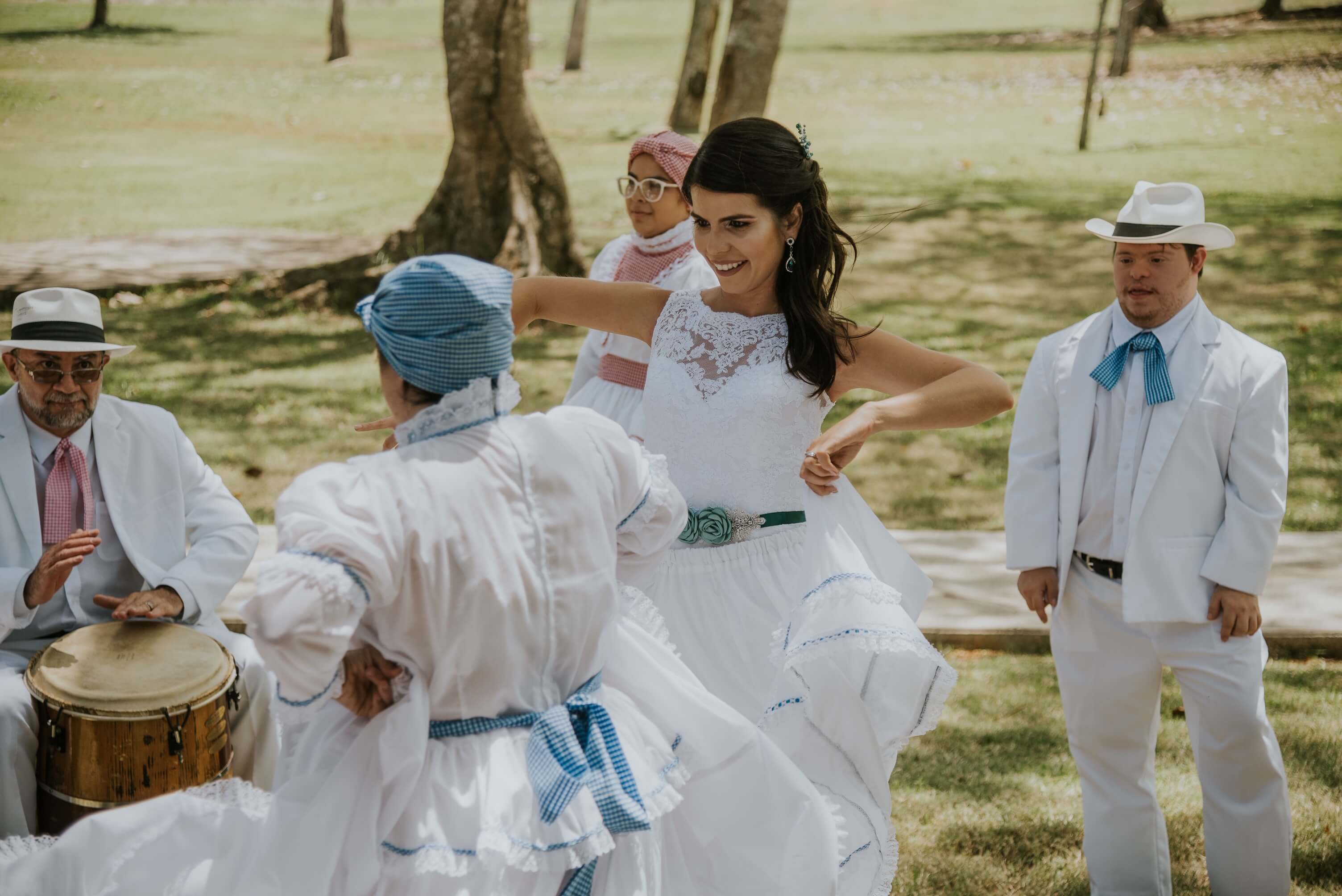 Jafet Román
The music
Following the delicate sounds of live violin and cello during the ceremony, guests were treated to a lively beat of drummers for a celebratory Puerto Rican bomba dance.
The personal touch
Instead of traditional rice, guests tossed fragrant lavender and dried leaves above the newlyweds as a send-off.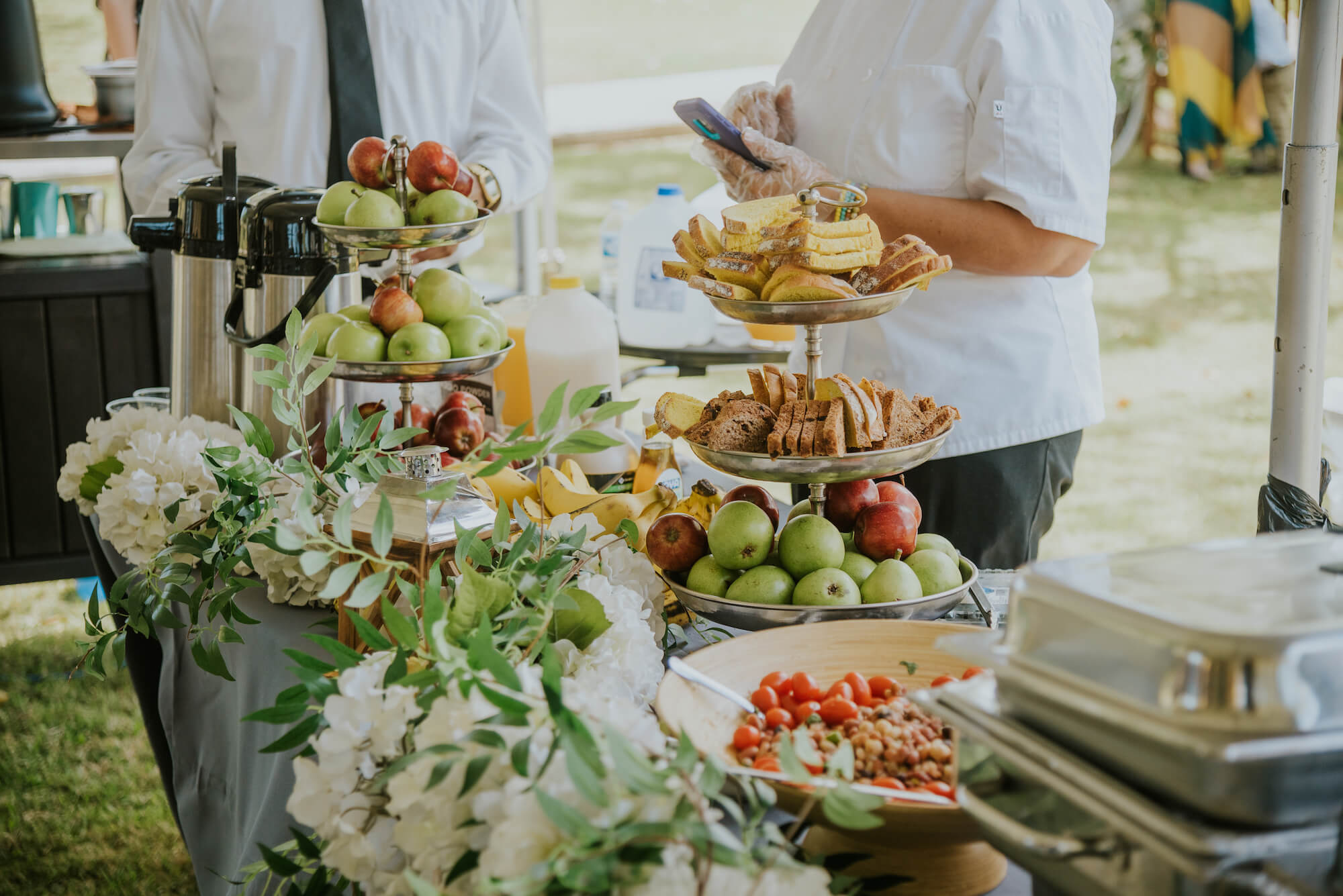 Jafet Román
The food
For their morning wedding, the couple treated their guests to an all-day brunch buffet.
Baked cassava meatballs in guava sauce
Blue tortillas with bean salad
Tofu-vegetable kebabs
Loaded sweet potato scramble
Old-fashioned oatmeal in coconut milk
Chai and blueberry mini pancakes
Turmeric toast
Ezekiel cinnamon raisin toast
Fruit salad with bananas, kiwi, apples, strawberries, and blueberries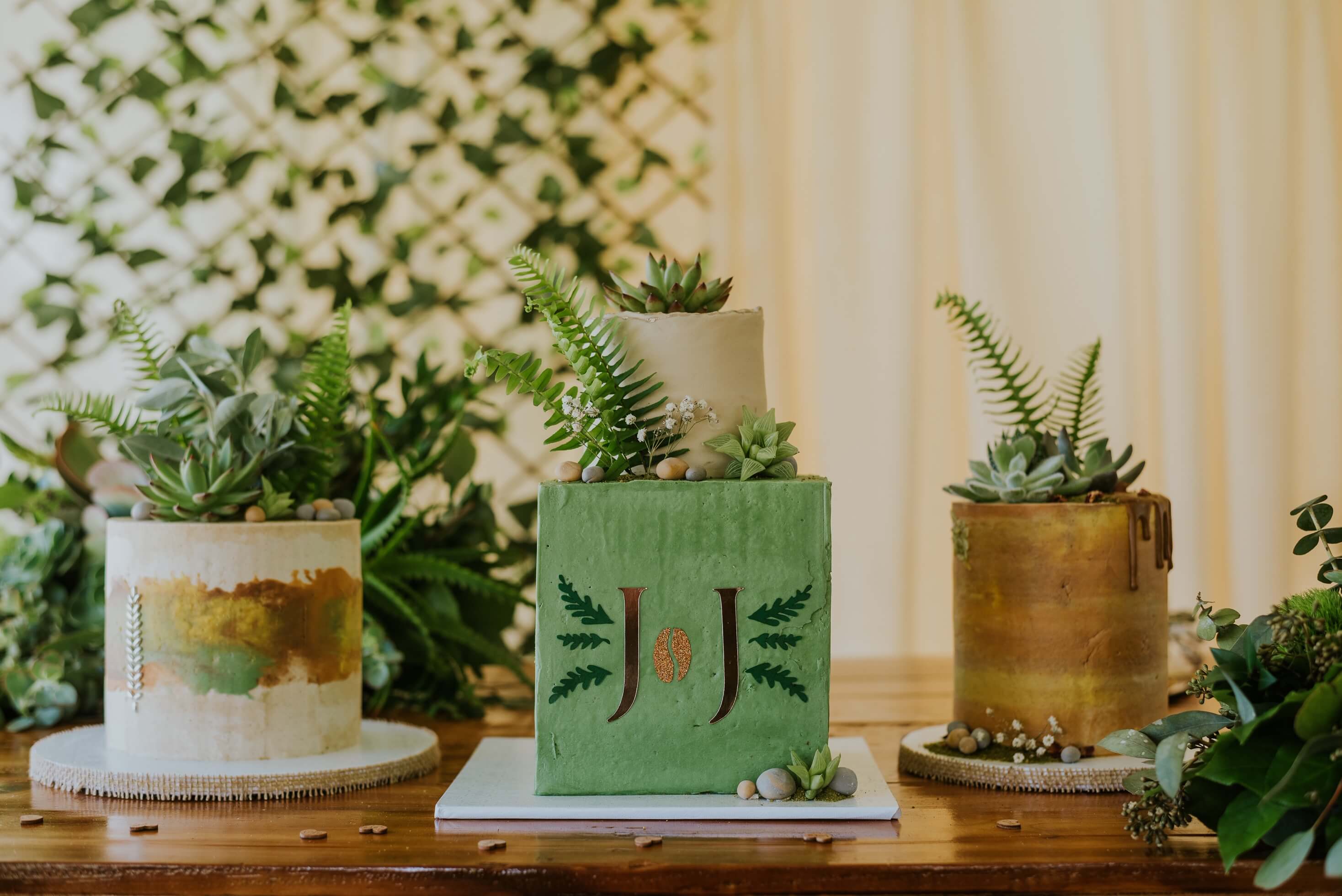 Jafet Román
The cake
A trio of luscious cakes—vanilla with guava filling, carrot cake, and coconut-ginger with coconut shavings—were finished with vegan buttercream frosting in nature-centric shades of green and brown, and all topped with an array of succulents, baby's breath, and petite stones.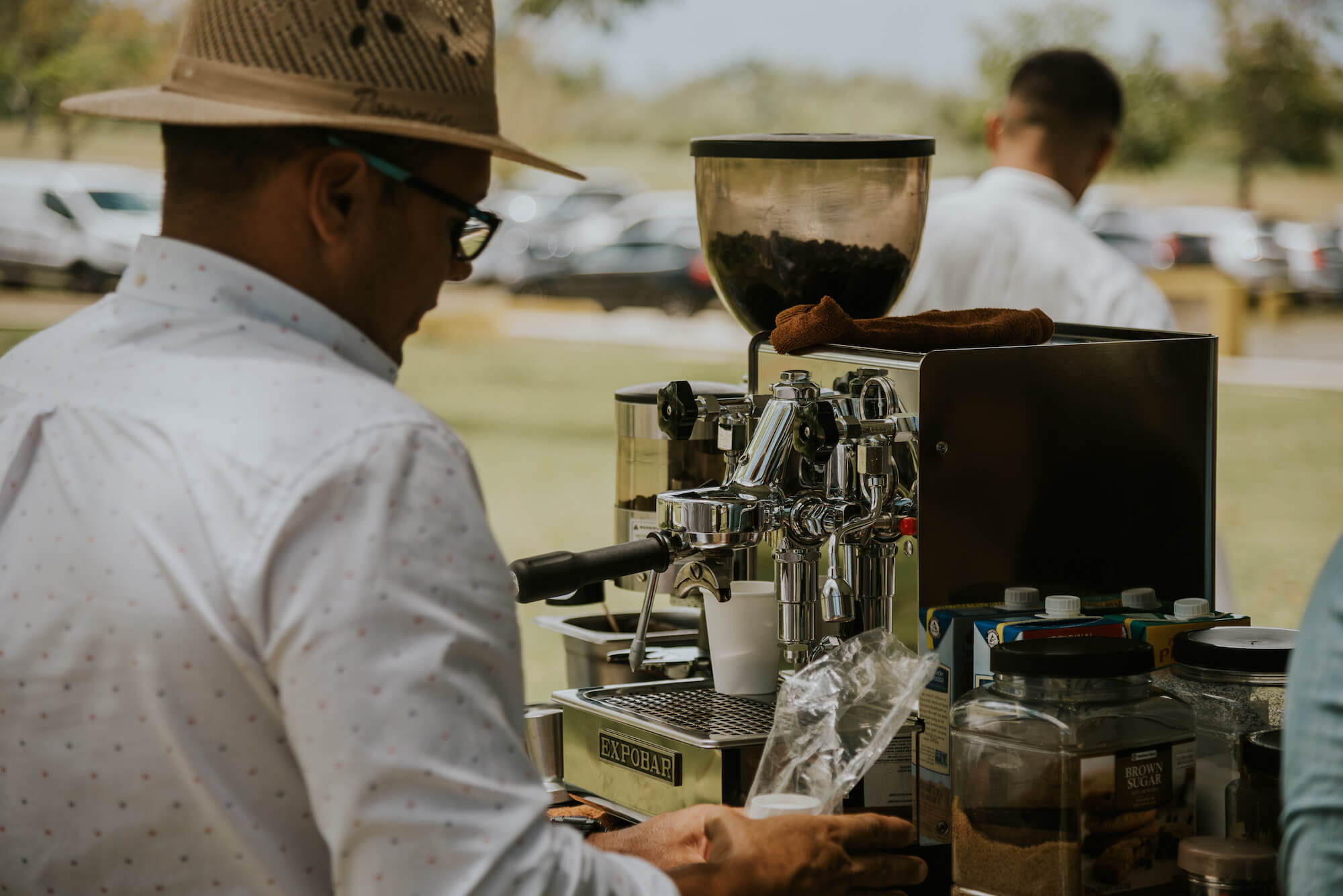 Jafet Román
The drinks
Fresh orange, passion fruit, and soursop juices
Local coffee bar for espressos and lattes with almond and soy milk
Hot chocolate with cashew milk
Mimosa mocktails
The honeymoon
For their post-nuptial adventure, González and Ortiz embarked on a 10-day trip through Morocco, indulging in couscous and tagine all along the way.
For more vegan weddings, read: