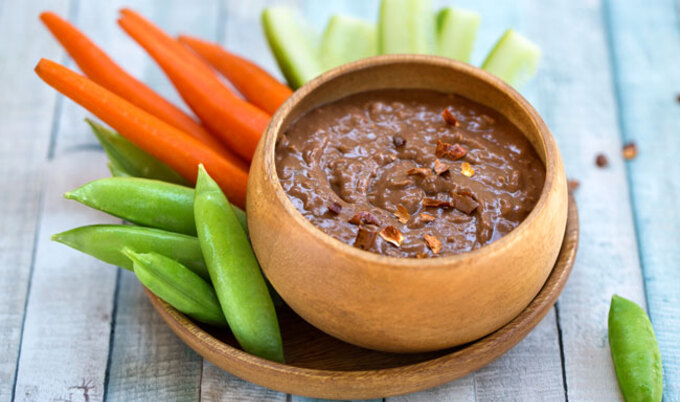 Vegan Black Bean Dip
This dip pairs well with crisp crackers, crunchy vegetables, or rolled up on a tortilla with avocado.
What you need:
1 can black beans, drained
1 clove garlic
1/4 teaspoon black pepper
Dash chili pepper flakes
Salt to taste
Water as needed
What you do:
Combine all ingredients except water in a food processor fitted with an "S" blade. Whirl to desired consistency, adding water a tablespoon at a time.
Love vegan food as much as we do? Then you're going to LOVE the VegNews Ultimate Vegan Meal Planner with THOUSANDS of editor-approved, easy-to-make recipes. On sale now for 40% off!
Click here