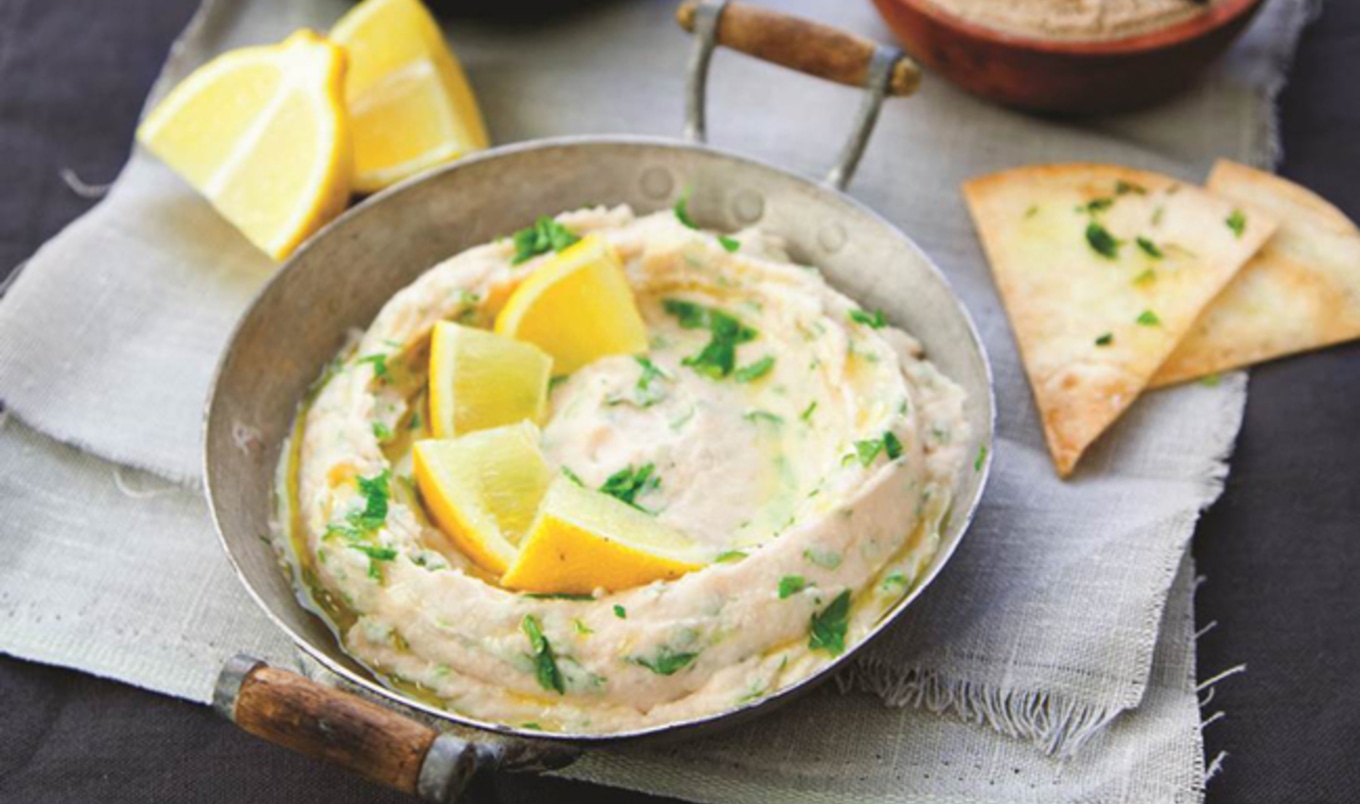 This flavorful dip requires just six ingredients and one whirl of your food processor.
July 24, 2023
Bursting with wholesome goodness and citrusy charm, this dip is a true testament to the magic of plant-based ingredients. Creamy white beans, infused with the essence of lemon and a symphony of aromatic herbs, come together to create a dip that's both refreshing and nourishing.
What you need:
1¼ cup cooked white beans
2 tablespoons fresh lemon juice
1 tablespoon olive oil
½ teaspoon salt
2 tablespoons chopped cilantro
Black pepper to taste
What you do:
Into a food processor, place beans, lemon juice, olive oil, salt, and pepper, and blend until smooth. Transfer to bowl and stir in cilantro.
For more recipes like this, check out: