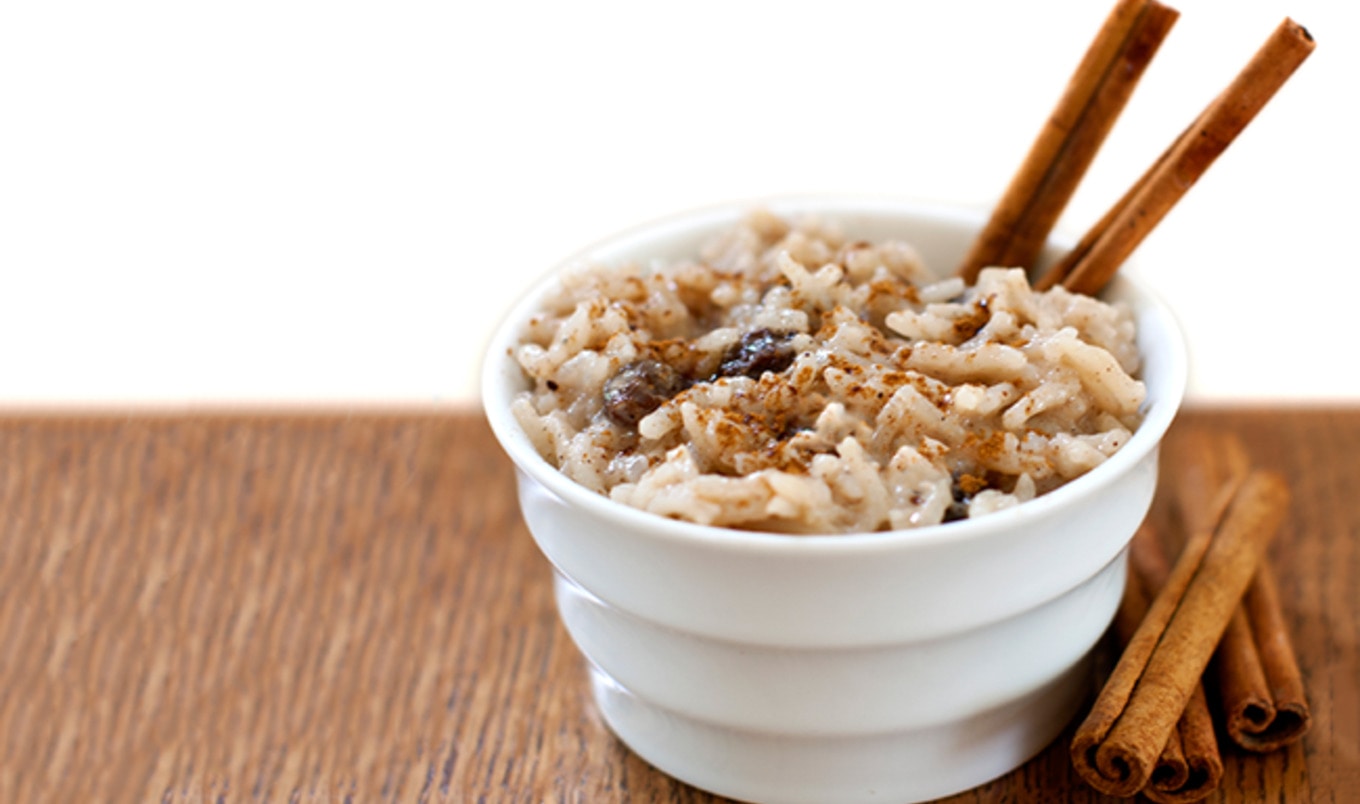 This warming, hearty, dairy-free pudding is just the thing to start your day on the right foot.
January 17, 2017
If you're still deep in the post-holiday blues, VegNews has the perfect solution to cure your winter woes. This stick-to-your-ribs-good breakfast pudding captures cozy flavors including cinnamon, cardamom, and clove that leave you feeling warm from the inside out.
Serves 8

What you need:
1-1/2 cups water
4 cups unsweetened almond milk, divided
1 cup basmati rice
1/2 cup agave
1/8 teaspoon salt
1 teaspoon ground cinnamon
1/4 teaspoon ground cardamom
1/4 teaspoon cloves
1/4 teaspoon ground ginger
2 teaspoons chopped dates
1/4 cup raisins

What you do:
1. In a medium pot, bring water and 2 cups almond milk to a boil. Add rice, agave, and salt. Cover, reduce heat, and simmer for 10 minutes.
2. Add remaining almond milk, cinnamon, cardamom, cloves, and ginger. Simmer uncovered for 20 minutes or until rice is very soft.
3. Remove from heat, add dates and raisins, cover, and let sit for 10 to 15 minutes. Dust with additional cinnamon.