Today's Top Stories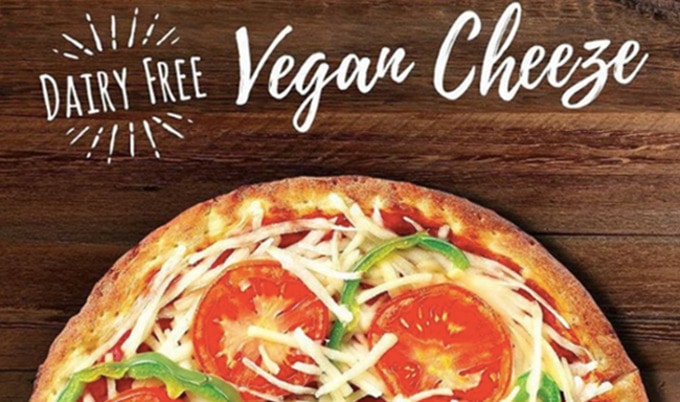 Rapidly Expanding Pizza Chain Adds Vegan Cheese
Violife vegan cheese is now available at all 10 Arizona and New Mexico locations of the WisePies pizza chain.
July 31, 2017
---
Last week, pizza chain WisePies Pizza & Salad added vegan cheese to the menu at all of its 10 locations in Arizona and New Mexico. Customers can now order a vegan pizza by choosing either the traditional or wheat crust, roasted red pepper sauce, topped with Violife dairy-free cheese, and a wide selection of plant-based toppings, including caramelized onions, kalamata olives, and banana peppers. Working with animal-rights organization Vegan Outreach, the chain first tested Daiya cheese at its Tempe, AZ, location in April. Shortly thereafter, the organization convinced WisePies' corporate team that Violife would fill customer demand for vegan options at the rest of its locations. "As a successful and rapidly expanding chain," Vegan Outreach's Campaigns Manager Taylor Radig tells VegNews, "WisePies' decision to add vegan cheese will further show other chains that vegan pizza isn't just for mom-and-pop restaurants anymore." WisePies is currently planning an aggressive expansion across Louisiana, Texas, Iowa, and Nevada, and Radig said vegan cheese should be on the menu at all future locations. Vegan Outreach also worked with East Coast pizza chain Coal Fire, which added Daiya vegan cheese to its eight locations across Maryland and Virginia in June.
Let's get FABULOUS! Order your copy of the hot-off-the-press VegNews Guide to Being a Fabulous Vegan - filled with everything you need to know to live a super-fabulous vegan life (including our all-time favorite recipes)!
Order Now