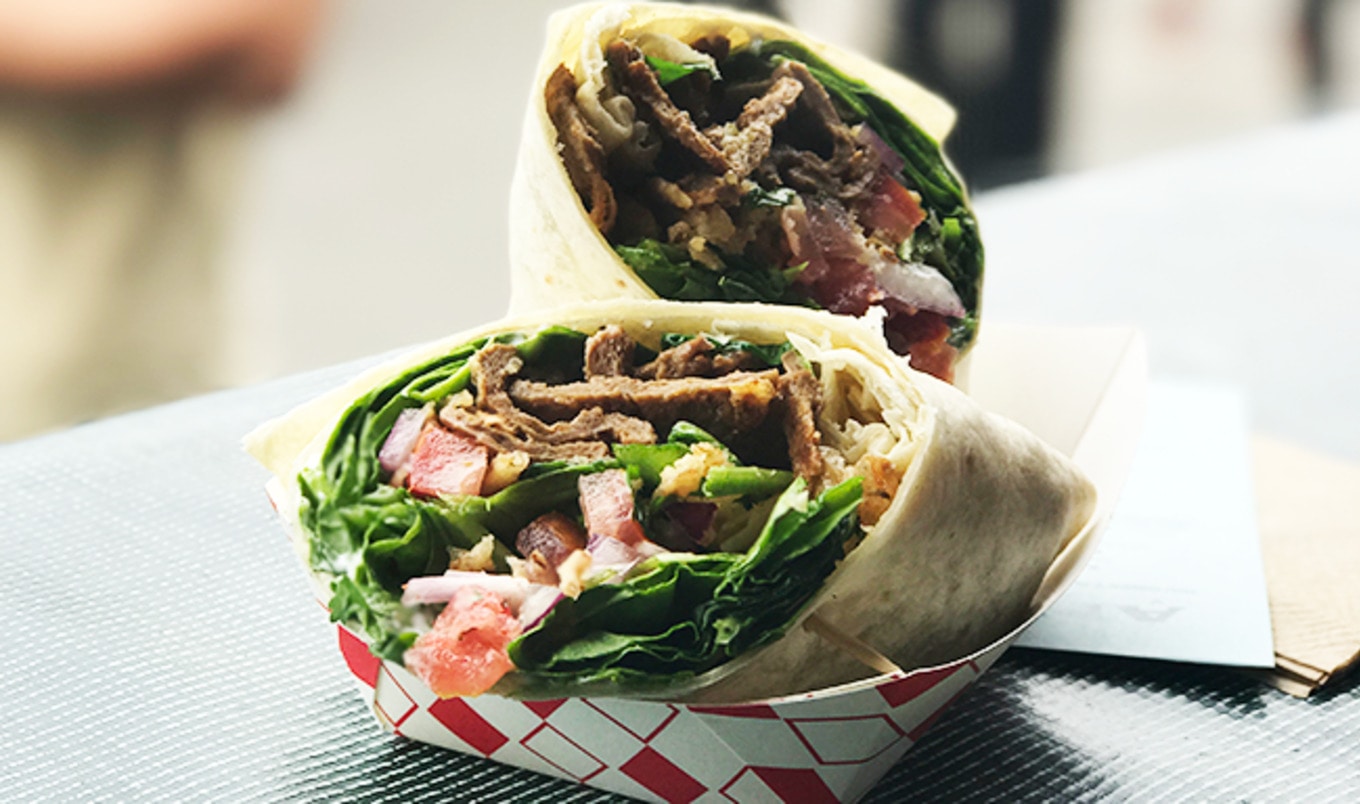 Pop-up-turned-restaurant Anthem will serve its popular plant-based Philly cheesesteaks and more in a 4,000-square-foot space with plenty of parking.
September 3, 2017
---
A new vegan restaurant, deli, and grocery store called Anthem North Park is slated to open in the busy North Park neighborhood of San Diego this winter. Anthem Vegan founder Patrick Murray started the company four years ago as a weekly potluck, invite-only party—then called Vegan Speakeasy Brunch—which he eventually grew into a catering company and farmers' market stand specializing in vegan meat and cheese sandwiches. "I started the company out of my love for cooking," Murray told VegNews, "and I also see it as my form of activism. I am able to speak to people one-on-one every single day and talk to them about the benefits of a plant-based diet." The new 4,000-square-foot space will feature the company-specialty Philly cheesesteak (in addition to a large selection of sandwiches), Anthem's line of vegan cheeses, tacos, quesadillas, salads, housemade jackfruit-based dishes, a full children's menu, and cold-pressed juices. "Mock meats and the sandwiches I design are built to be reminiscent of food that omnivores would eat," Murray said. "I have had many people over the years tell me that they've switched to a plant-based diet after eating my food. This to me is a huge success." In addition to the deli and restaurant, the space will house a market that sells bulk items such as nutritional yeast, quinoa, and other vegan dry goods, in addition to vegan milks, cheeses, and frozen food. Murray hopes to raise additional funds via a crowdfunding campaign to add a patio to the new space—which will feature ample parking—and to help with operational costs.
JUST LAUNCHED! Get our 10 Easy Vegan Summer Meals recipe book as a FREE instant download.
JUST LAUNCHED! Get our 10 Easy Vegan Summer Meals recipe book as a FREE instant download.