You voted, we listened. This year, more than 2.6 million votes were cast to crown the absolute best vegan products, people, and places in the 20th annual Veggie Awards. And with big-name brands, cutting-edge restaurants, and real-life vegan superheroes (Joaquin, we're looking at you) all battling it out for the top spot, one thing has become clear: it's never been a better time to be vegan. We present you with the winners of the 2020 VegNews Veggie Awards!
FOOD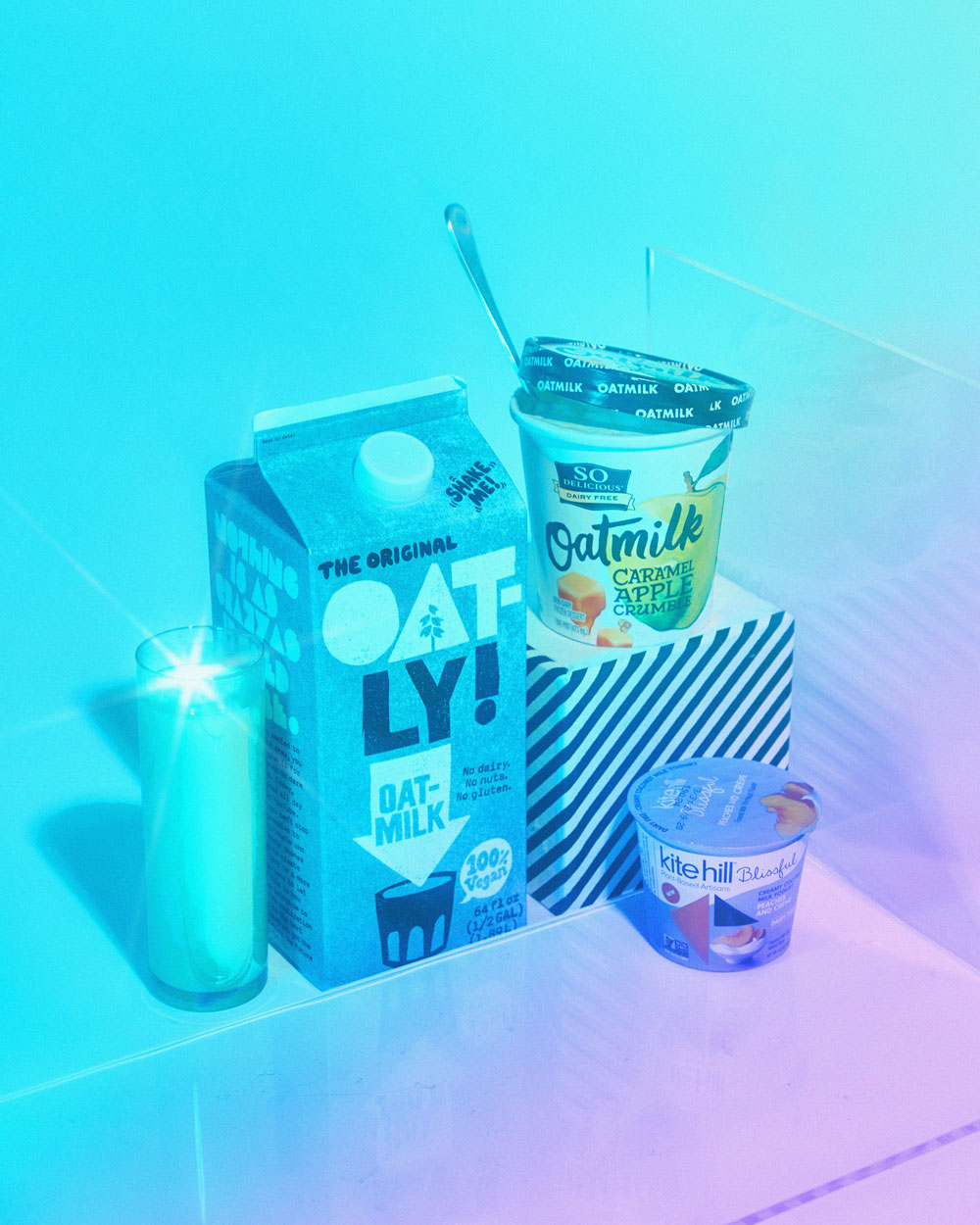 Savanna Ruedy
Best Vegan Ice Cream: So Delicious
Whether it's coconut, almond, soy, cashew, or oat (though, let's be real, the Salted Caramel Cluster cashew milk flavor is legendary), VegNews, readers are obsessed with So Delicious' luxuriously smooth ice creams. Which is why this is their fifth Veggie Award!
Best Vegan Milk: Oatly
Oatly has been humbly innovating since it was founded in Sweden 35 years ago. But in 2020, at the height of the oat milk craze (and after becoming the first oat milk to be carried at Starbucks in the US), the pioneering brand has truly cemented itself in the alt-dairy hall of fame.
Best Vegan Cookie: Trader Joe's
What's better than a vegan cookie? A vegan cookie that we know will always be there for us. Trader Joe's takes home its first Veggie Award for these dependable, affordable, chunky vegan treats that are a staple in our grocery basket.
Best Vegan Burger: Beyond Burger
Plant-based burgers are not only changing the food landscape for vegans, they're completely changing society's perception of vegan food. And the beefy Beyond Burger from Beyond Meat, available at more than 58,000 locations across the world, is leading the charge.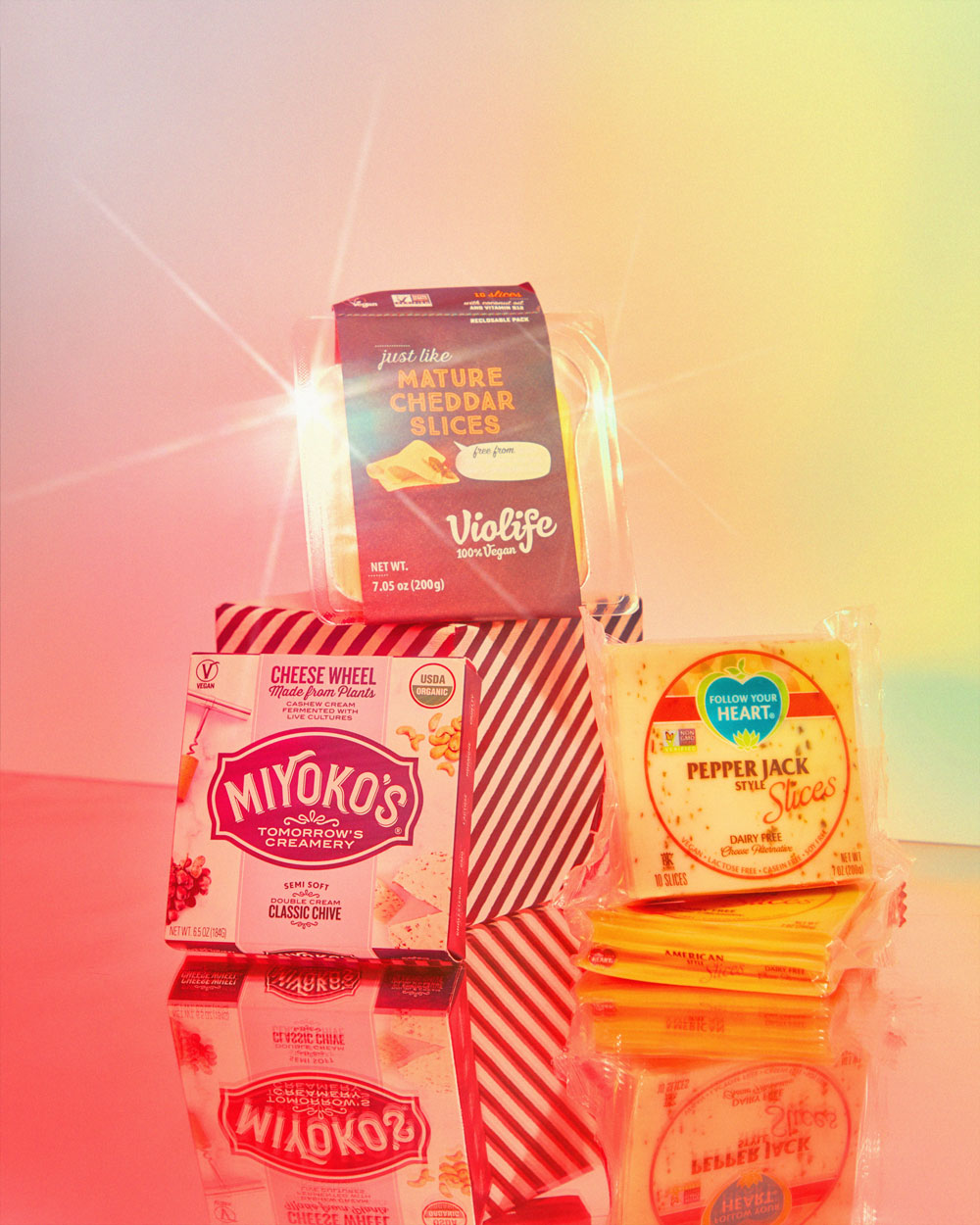 Savanna Ruedy
Best Vegan Staple Cheese: Follow Your Heart & Violife (tie!)
It's a tie between California-based Follow Your Heart and Greek import Violife for your favorite everyday cheese. And you're exactly right—we could eat gooey pizza, melty nachos, and sizzling quesadillas made with both brands EVERY. DAY.
Best Vegan Artisanal Cheese: Miyoko's Creamery
Charcuterie boards have never been the same since these traditionally crafted, cashew-based wheels (in flavors like Double Cream Chive and Black Ash) came onto the scene—which explains why Miyoko's has swept this category for five years in a row.
Best Vegan Yogurt: Kite Hill
Kite Hill has hit its stride with perfected vegan yogurts (including almond milk, high-protein Greek-style, and coconut-based)—and their recent $10 million investment round and third Veggie Award prove it.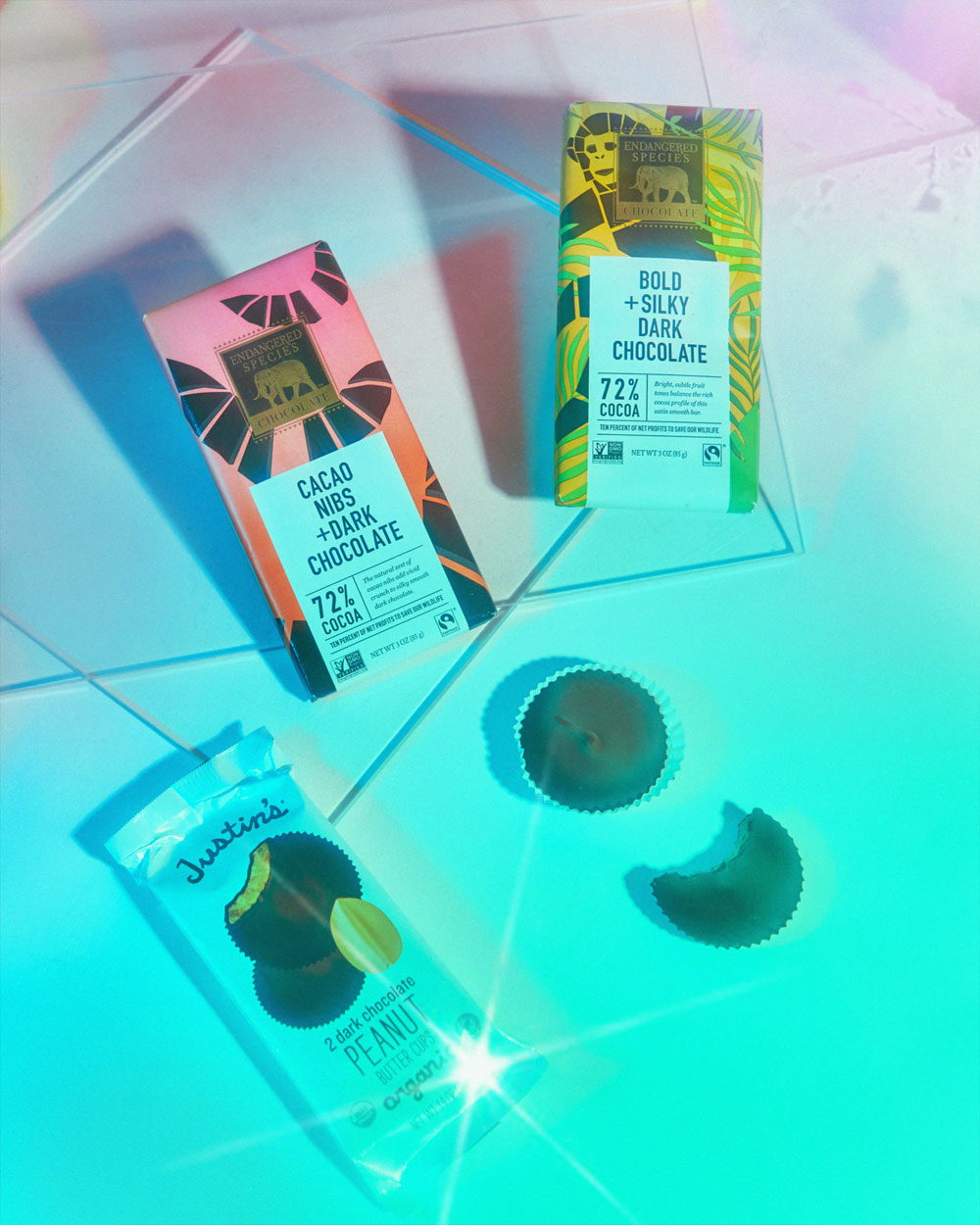 Savanna Ruedy
Best Vegan Chocolate: Endangered Species Chocolate
There's a reason this fair-trade chocolate company has nabbed its 10th (!) Veggie Award. Yes, their 16 dark chocolate vegan bars are the perfect way to unwind after a long day, but they've also given nearly $1.5 million to charity partners in the last three years alone.
Best Vegan Snack: Hippeas Chickpea Puffs
Leonardo DiCaprio is an investor in these puffed chickpea snacks, so the fact that you've crowned them as the best vegan snack means you're basically BFFs with Leo, right?
Best Vegan Energy Bar: Lärabar
Sweet and simple, these minimal-ingredient bars are crafted from whole fruit, vegetables, nuts, and seeds—and provide the perfect boost of energy. This is LÄRABAR's eighth consecutive win!
Best Vegan Candy: Justin's Dark Chocolate Peanut Butter Cups
Who knew two ingredients could make such a drool-worthy treat? These nostalgic cups have snagged this Veggie Award for the sixth year in a row, proving that sometimes, simpler is better.
Best Accidentally Vegan Treat: Oreo
Twist it, lick it, dunk it—then crown it. The ubiquitous chocolate sandwich cookie is your favorite oops-I-need-a-snack snack, and we couldn't agree more.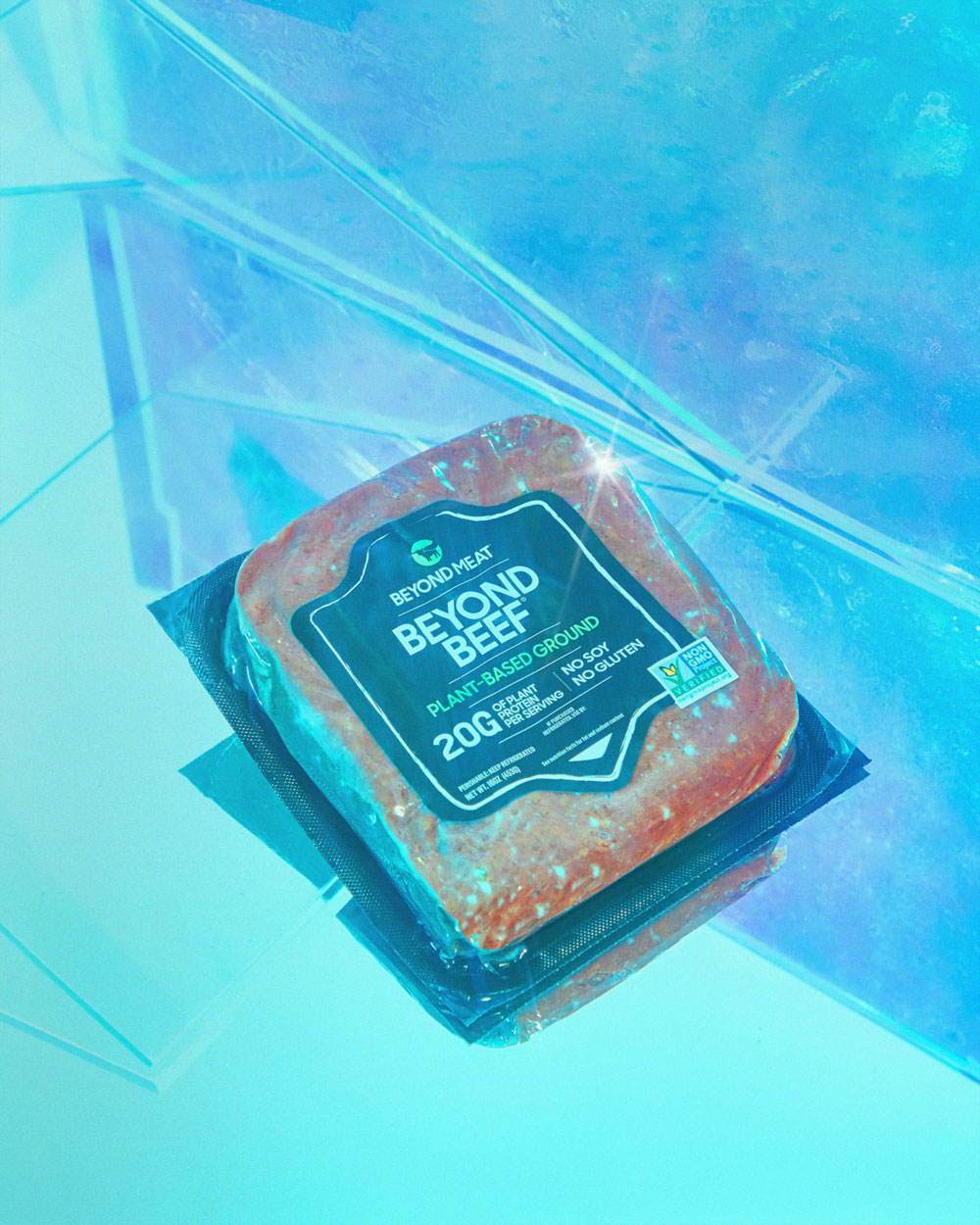 Savanna Ruedy
Best New Vegan Product: Beyond Meat Beyond Beef
Unleashing the potential of the game-changing Beyond Burger with this block of plant-based beef was critical for our Taco Tuesdays. And our Meatloaf Mondays. And our Spaghetti and Meatball Saturdays. And our Fajita Fridays … we may have a problem.
Best Vegan Kombucha: GT's Living Foods
Kombucha Girl may have put fizzy fermented tea on the map in 2019—but this 25-year-old brand's 47 different effervescent, not-too-sweet flavors of kombucha is what has cemented its place in refrigerators across the nation.
Best Vegan Protein Powder: Vega
Providing plant-powered protein for nearly 20 years, Vega has virtually become our automatic answer to "but where do you get your protein?" And you agree! This is the fifth win for the beloved nutritional company.
Best Vegan Dog Food: V-Dog
Between the peas, rice, lentils, carrots, beets, spinach, watercress, and parsley, V-Dog dogs eat better than we do on most lunch breaks! Which is why you voted the vegan brand the best doggone dog food for the second year in a row.
BEAUTY & STYLE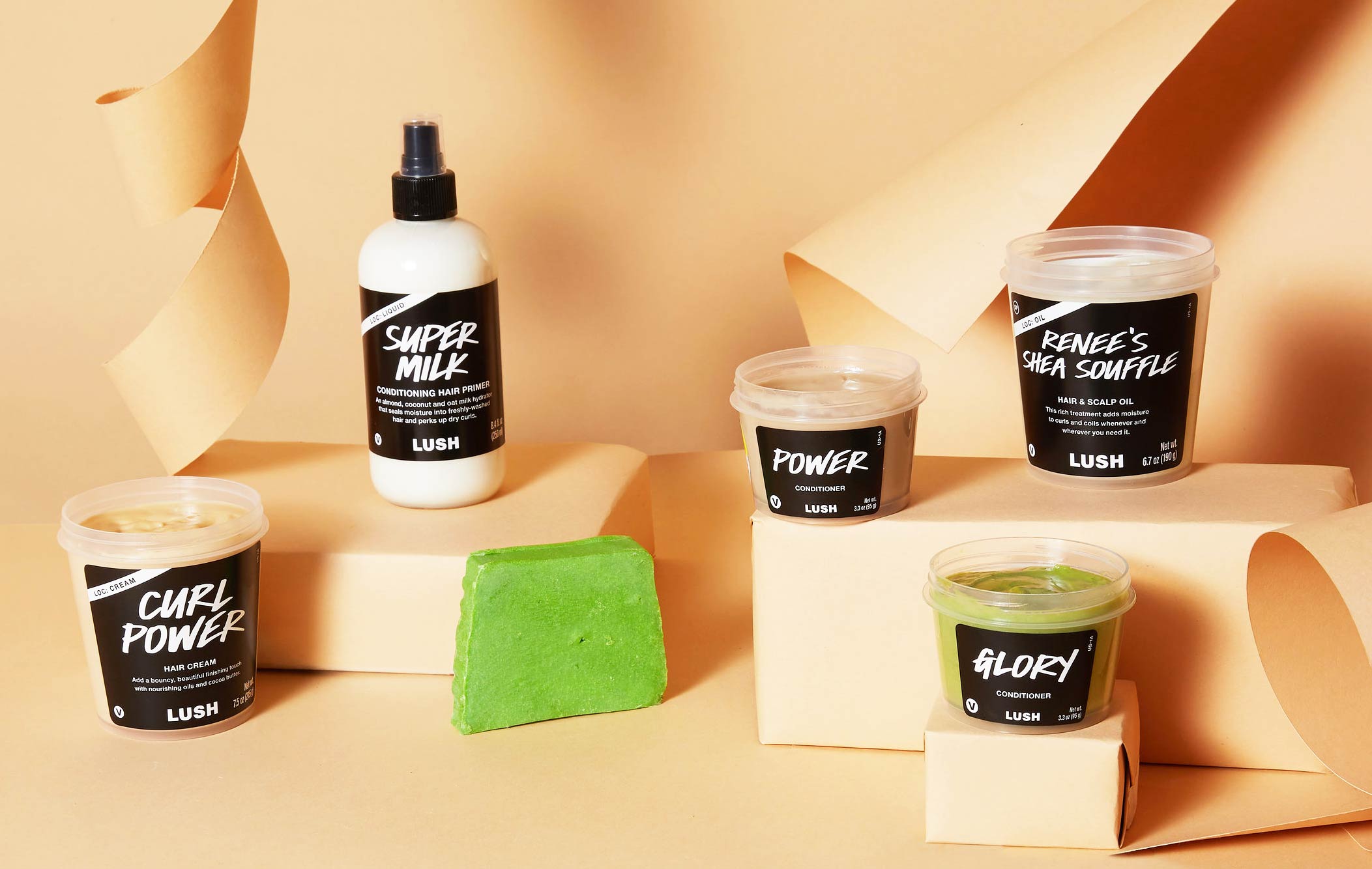 LUSH
Best Vegan Beauty Brand: LUSH
With cute, sometimes-sassy names like Silky Underwear, Rump, and 1000 Kisses Deep, LUSH's extensive vegan line of bath and body products are guaranteed to bring a smile to your face—and an alluring scent to your hair, skin, and feet, too.
Best Vegan Fashion Label: Stella McCartney
The British designer's frocks aren't just drop-dead gorgeous and beloved by celebs like Meghan Markle, Timothée Chalamet, and Laura Dern—they're innovative to boot! Plant-based faux-fur, yeast-based silk, vegetable oil leather, oh my!
Best Vegan Shoes: Will's Vegan Shoes
These shoes were made for walking—and sparing animal lives—and that's just what they'll do. The London-based crafters of Italian vegan leather kicks was a shoo-in for its first-ever Veggie Award.
PLACES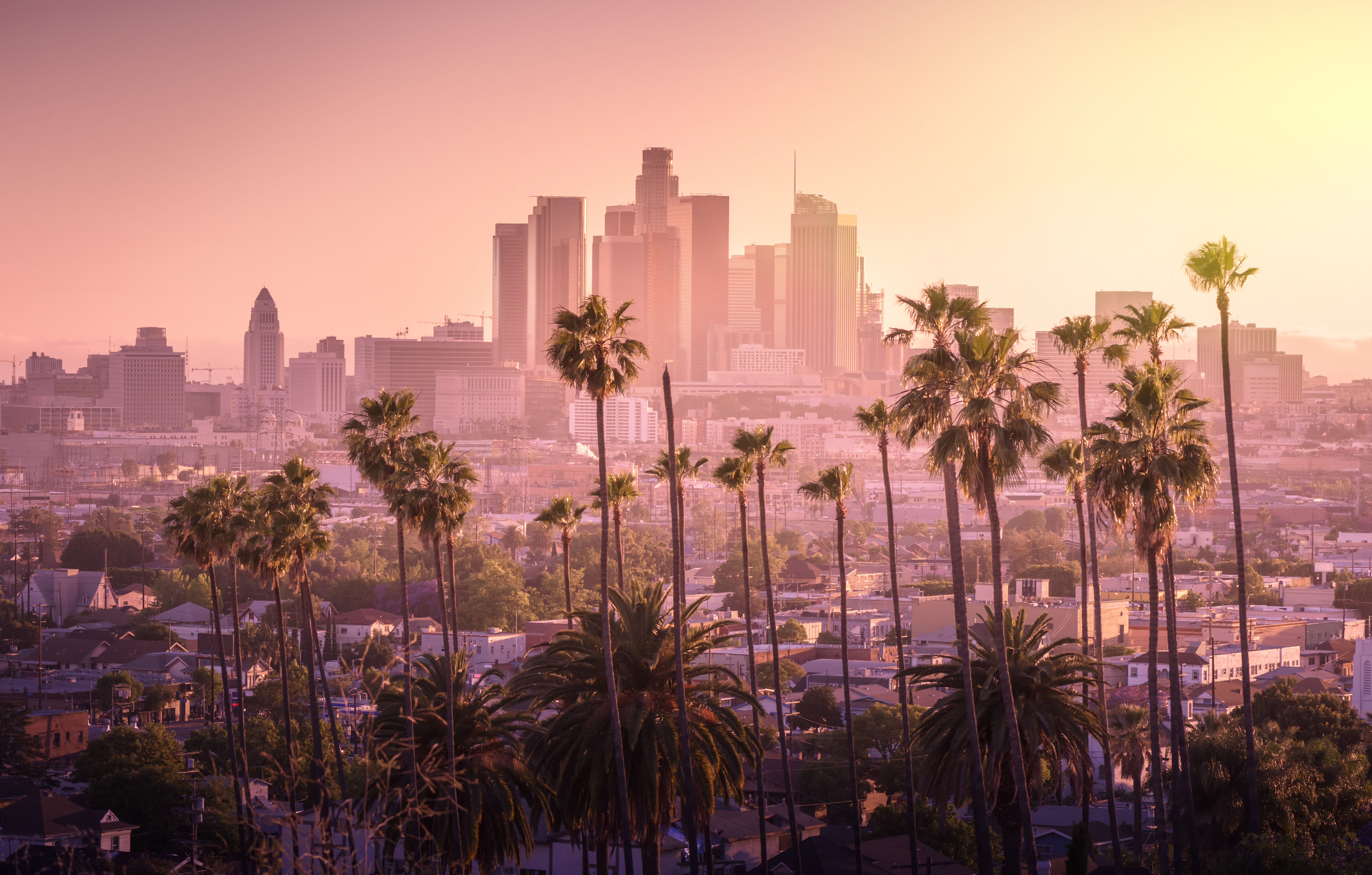 Best Vegan City: Los Angeles
From upscale vegan pizza in Venice to plant-based street tacos in Boyle Heights to Billie Eilish sightings at Highland Park's vegan block party to front-row seats at Vegan Fashion Week downtown, there's no vegan scene like LA's right now. Book your flight!
Best Vegan Casual Restaurant: Champs Diner (Brooklyn)
This old-school Brooklyn diner can thank its menu (and food porn-filled Instagram) of plant-based mozzarella sticks, chicken and waffles, pineapple-upside-down pancakes, fully loaded burgers, and over-the-top shakes for its first-ever Veggie Award.
Best Vegan Fine-Dining Restaurant: Crossroads (Los Angeles) & Vedge (Philadelphia)
When in LA, do like Christina Applegate, Zendaya, and Jane Fonda do and stop in at Mediterranean, tapas-style hotspot Crossroads Kitchen. Or when in Philly, James Beard-nominated chefs Kate Jacoby and Rich Landau will amaze you with what vegetables can do at Vedge.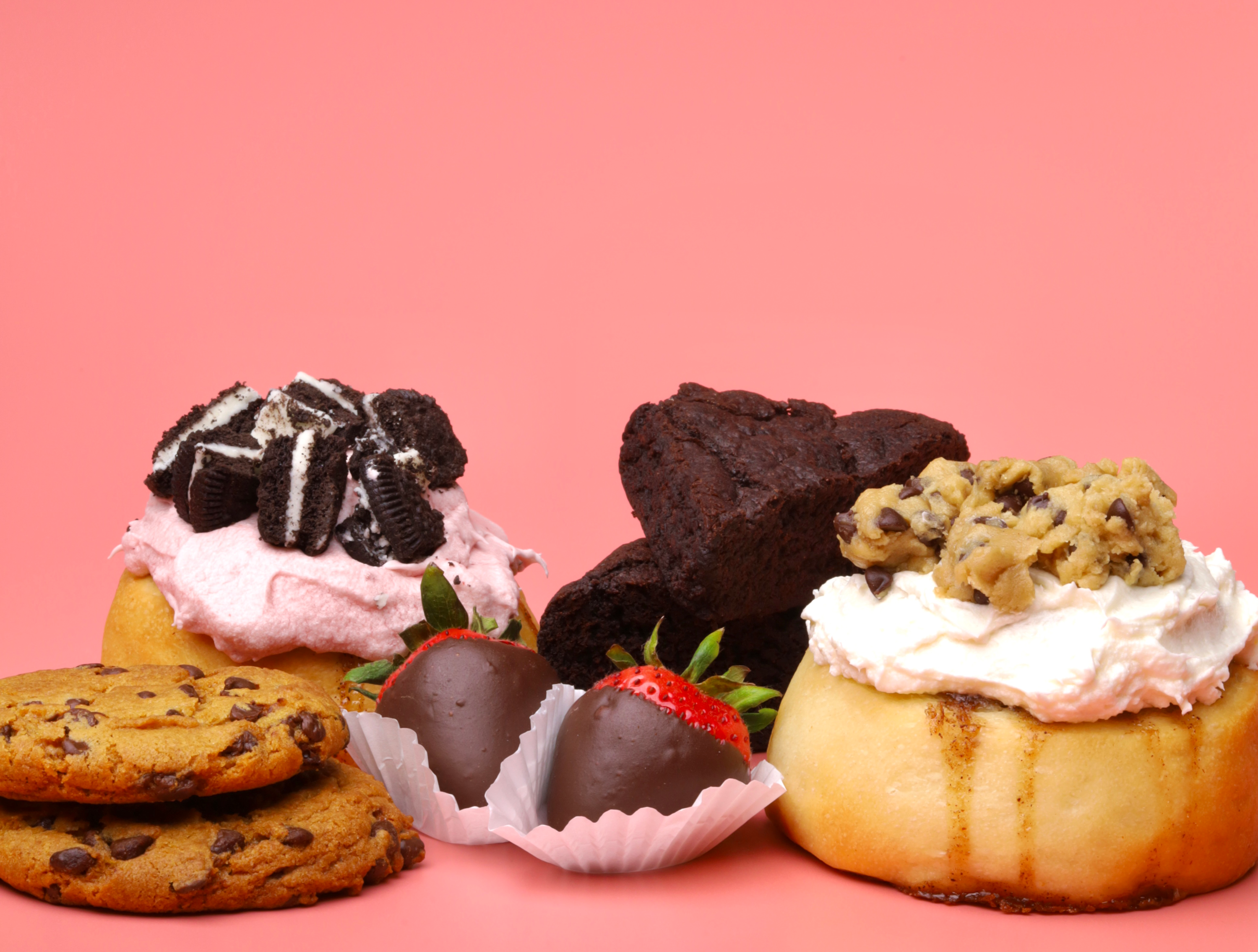 Cinnaholic
Best Vegan Bakery: Cinnaholic (Nationwide)
How to improve upon warm gooey vegan cinnamon rolls? Take your pick of frostings like banana cream, crème brûlée, and peanut butter, plus toppings like fresh fruit, cookie dough, and marshmallows. Put it all together, and you have your favorite vegan bakery.
Best Vegan Restaurant Chain: Veggie Grill (Nationwide)
While beefy vegan burgers are fueling the fast-food revolution, Veggie Grill has been serving up a 100-percent plant-based menu of buffalo wings, power bowls, nachos, salads, and more across a whopping 38 locations. Next stop: a vegan drive-thru?
Best Vegan Doughnut Shop: Doe Donuts (Portland) & Donut Friend (Los Angeles) (tie!)
Doughnut déjà vu! Portland and LA both snatch the crown for a second year in a row, thanks to diehard fans and drool-worthy creations like Doe's cardamom-glazed Mango Lassi Fritter and Friend's blueberry danish-inspired Saves the Danish.
Best Grocery Store: Vegan Essentials
The vegan online retailer has been providing the latest and greatest vegan products since 1997 (White chocolate? Dog treats? Artisanal cheese? No problem!)—picking up 15 Veggie Awards in the process.
Best Vegan Apparel Shop: Herbivore Clothing Co. (Portland)
Tucked away in Portland's famed vegan mini-mall lies this world-renowned shop selling shirts, socks, scarves, shoes, gloves, and bags for the last 13 years—making it easy to wear your heart on your sleeve and your values on your chest, back, hands, feet …
Best Vegan Food Truck: Slutty Vegan (Atlanta)
The Black woman-owned, burger-slinging, provocatively named vegan truck that's attracted national headlines, countless celebrities, and five-hour lines? Oh yeah, that'd be your first-ever, Veggie Award-winning food truck.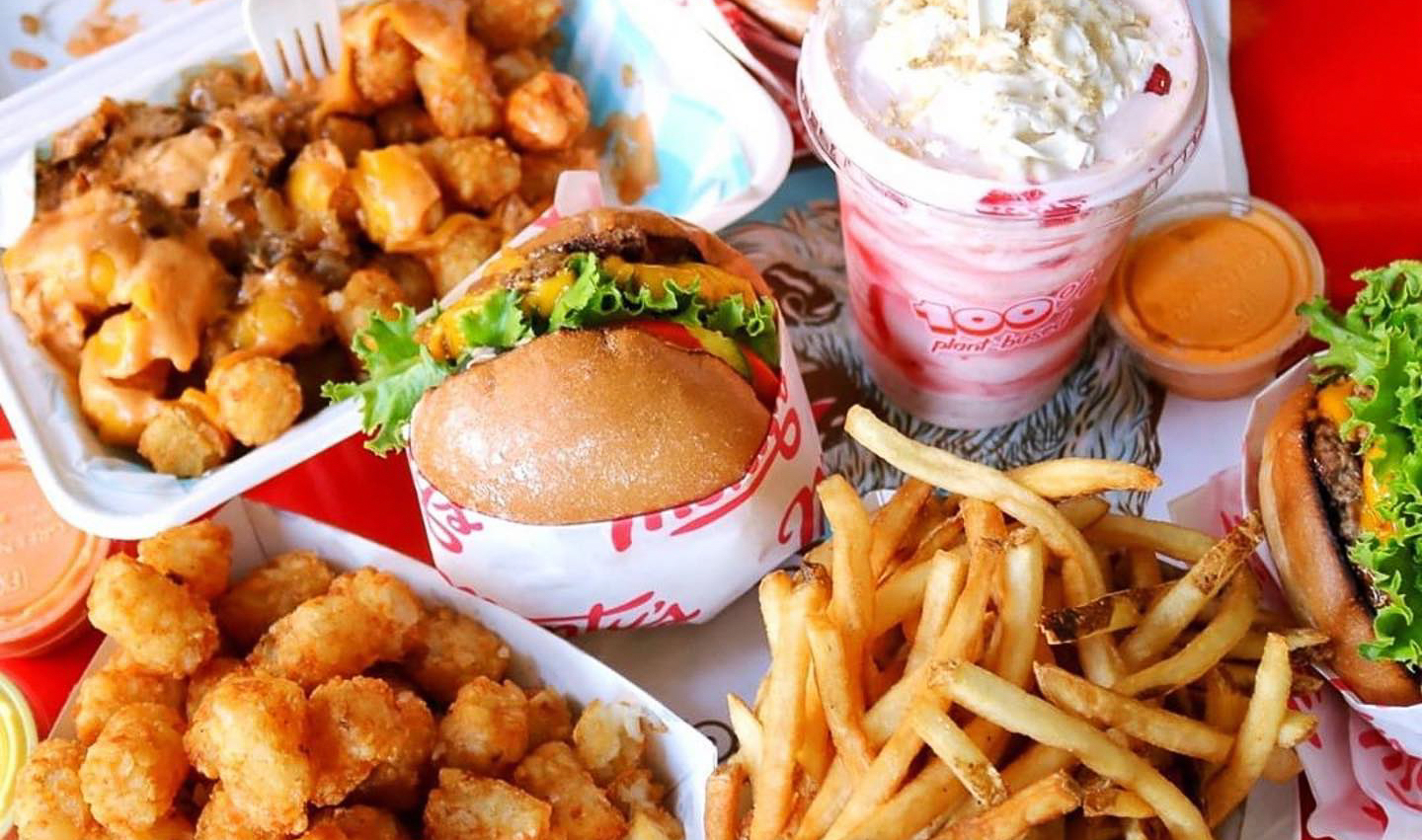 Monty's Good Burger
Best Vegan Burger Joint: Monty's Good Burger (Los Angeles)
Called the vegan answer to In-N-Out, Southern California's Monty's boasts Impossible cheeseburgers, fries and tots, an array of dipping sauces, milkshakes—and that's about it. Simple, but the formula is enough to nab this inaugural Veggie Award.
Best Vegan Pizzeria: Virtuous Pie (Portland)
Perhaps our favorite Canadian import since Ryan Reynolds, this Vancouver pizzeria's Portland outpost impresses with its sleek, two-level space and inventive pies like the buffalo cauliflower- topped Stranger Wings and elote-inspired Street Corn.
Best Vegan Ice Cream Shop: NadaMoo! Scoop Shop (Austin)
The coconut milk ice cream you love to Netflix binge with is also the star attraction at this two-year-old scoop shop in Austin. So think outside the pint—exclusive shop-only flavors, sundaes, shakes, and affogatos make the trip to Texas totally worth it.
PEOPLE & MEDIA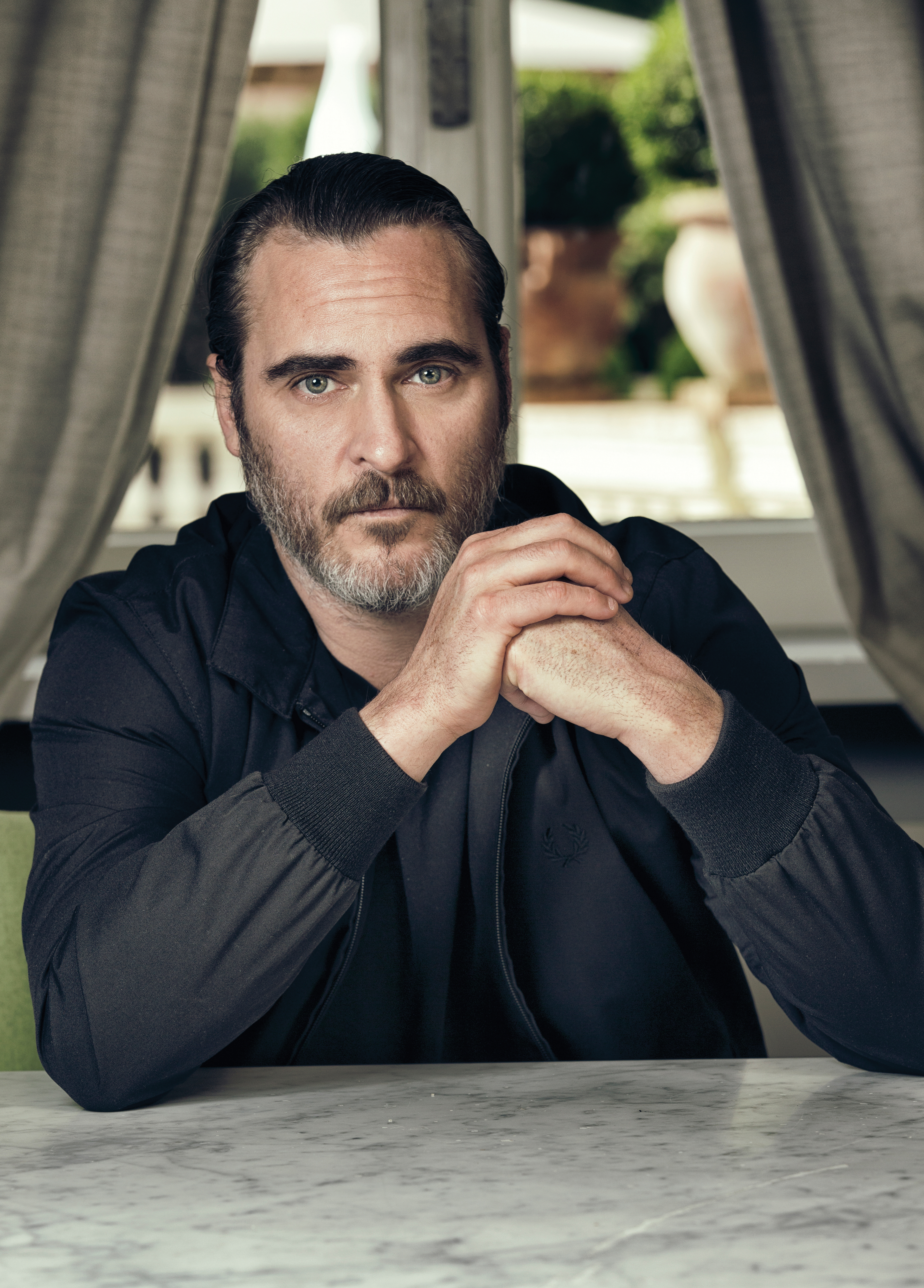 Riccardo Ghilardi
Favorite Vegan Celebrity: Joaquin Phoenix
It's the year of Joaquin. An outspoken vegan for more than 40 years, he swept the 2020 awards season with a string of acceptance speeches revolving around social justice, climate change, and veganism. All this after being arrested at a climate protest, bringing attention to Los Angeles' pig vigils, and producing a vegan documentary. Joaquin, you're our hero.
Favorite Vegan Social Media Personality: Tabitha Brown
Tabitha's viral video of her hilarious first taste of a plant-based BLT put her on the map, but this North Carolina-born mom's infectiously positive, off-the-cuff videos prove she's got staying power. Tune in for homestyle vegan recipes, honest product reviews, family advice, and more.
Favorite Vegan Chef: Chloe Coscarelli & Isa Chandra Moskowitz (tie!)

One's the queen of cupcakes, and the other's the plant-based post-punk powerhouse. But both women are redefining vegan food with their ingenious cuisine (Coscarelli's Miami outpost Chef Chloe and the Vegan Café and Moskowitz's Modern Love in Brooklyn and Omaha will change you forever), which is why they're both your top chefs!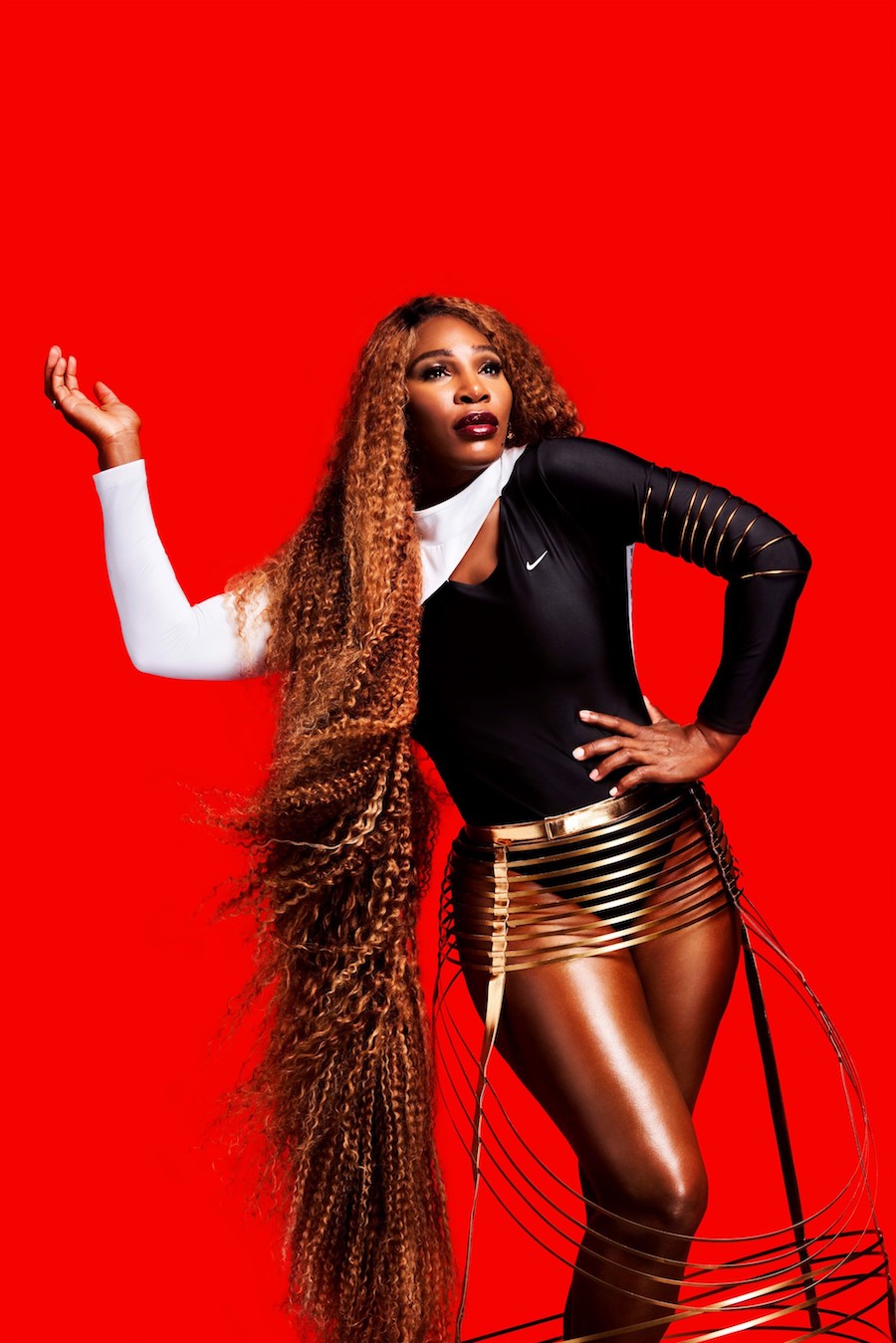 Favorite Vegan Athlete: Serena Williams
Between four Olympic gold medals, 39 Grand Slam titles, and being ranked number one for 319 weeks (that's more than six years!), there's not much more Serena Williams can do to impress us—except do it all while adhering to a plant-based diet during the tennis season.
Favorite Vegan Activist: Greta Thunberg
At just 17 years old, Greta Thunberg has accomplished more than most do in a lifetime. The two-time Noble Peace Prize-nominated teen has helped put climate justice on the world stage, and we couldn't be more thankful.
Best Vegan Blog: It Doesn't Taste Like Chicken
Canadian cookbook author Sam Turnbull helms this mouthwatering recipe blog focused on quick, comforting classics—whipping up fuss-free versions of everything from make-your-own mozzarella to red
velvet cheesecake bites.
Best Vegan Cookbook: Plant-Based on a Budget
Who says eating vegan has to be expensive? Toni Okamoto's second cookbook keeps readers captivated (and cooking), transforming affordable, everyday ingredients into tempting recipes like Peanut Butter Ramen Stir-Fry, Larb Salad, and Jackfruit Carnita Tacos. All without breaking the bank!
Our 2020 Prize Winners!
All Veggie Award voters are automatically entered into our prize giveaway to win incredible vegan prizes. Check out this year's prizes …
• Vegan Wine Country Getaway from Miyoko's Creamery
• Ultimate Vegan Feast from Alpha Foods
• 30 Days of Vegan Meal Delivery from Veestro
• Vegan Burger Bonanza from Sweet Earth
• Gourmet Vegan Brunch from Foodies Vegan
For more vegan awards, read: