A knock-down, drag-out battle between Los Angeles and Portland. A social media favorite crossing over to bona fide star status to nab the "Favorite Celebrity" title. An expansion of Beyond Meat's post-burger empire. This year's survey of the best vegan products, people, and places has revealed one thing: the plant-based landscape is hotter than ever. You voted, and here are your 2022 Veggie Award winners.
FOOD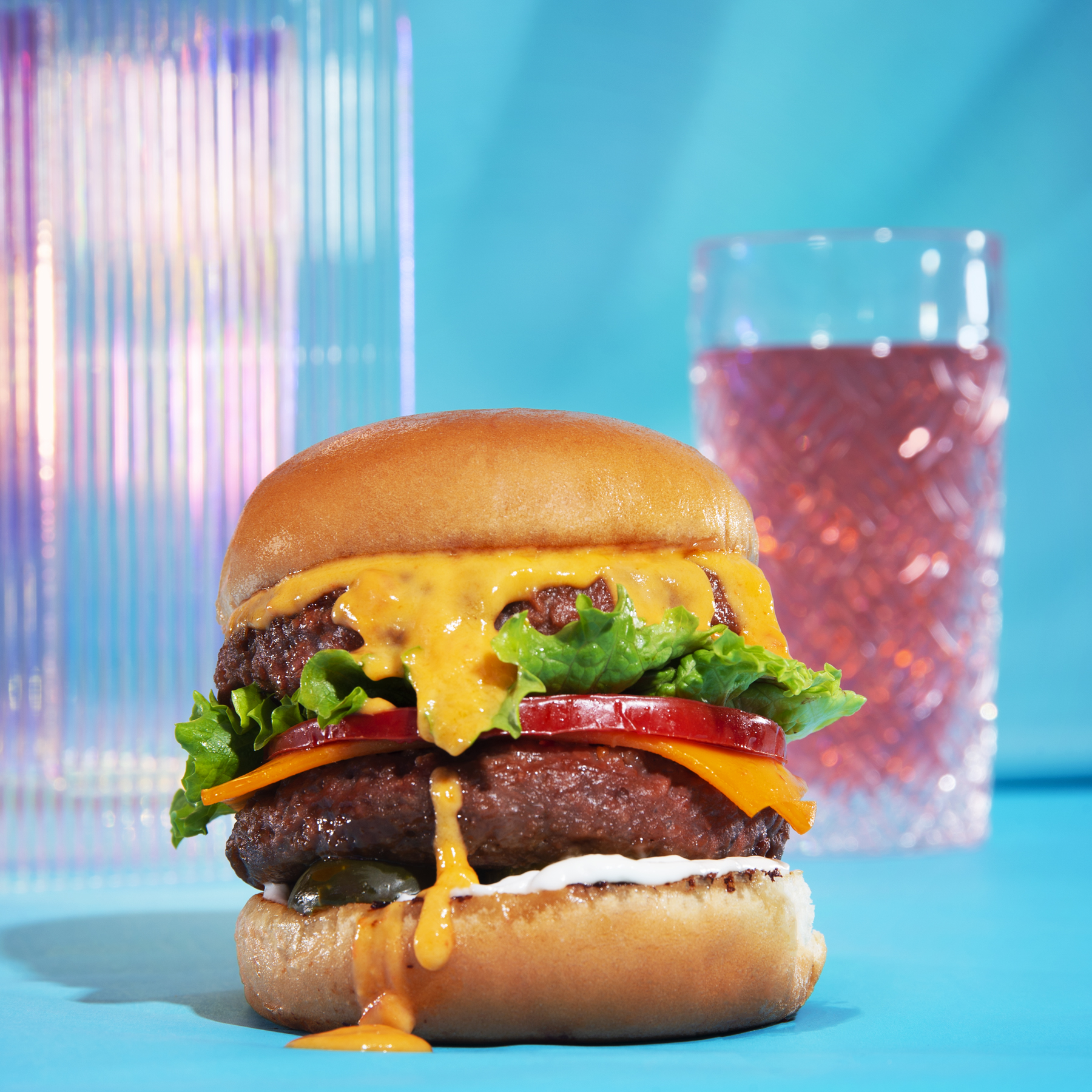 Sarah Sloane
Best Vegan Burger: Beyond Meat
This beefy vegan burger has gone where no plant-based burger has gone before: the Golden Arches. After infiltrating 600 US McDonald's restaurants, it's clear the Beyond Burger is at the helm of the future of food.


Best Vegan Sausage: Beyond Meat
When it comes to adding an extra bit of oomph to pasta or fajitas, VegNews readers are turning to Beyond Meat's plant-based links in Original, Hot Italian, and Sweet Italian flavors.


Best Vegan Seafood: Gardein
Crispy, golden-fried crab cakes dipped in saucy vegan remoulade and flaky fish filets perfect for baja tacos? Oh yeah, sea life as seafood is so over. Pescatarians, time to level up!


Best Vegan Bacon: Sweet Earth
Next time someone says "but bacon," simply show them these hickory-smoked strips that are ushering in a better breakfast revolution. Between mile-high BLTs and big brunch platters, one question remains: crispy or chewy?


Best Vegan Chicken: Gardein
Vegan chicken is all the rage, and Gardein's cluck-free offerings are fueling the frenzy. Want in on the trend? Choose from the brand's classic tenders, Mandarin orange chicken, gochujang wings, and, most recently, extra meaty filets.


Best Vegan Jerky: Louisville Vegan Jerky Co.
Ten years after founder Stanley Chase III accidentally overcooked his barbecue soy protein, this company has quietly become the vegan king of jerky. And now, it has its first Veggie Award to prove it.


Best New Vegan Product: Beyond Chicken Tenders
When your vegan chicken tenders get picked up by KFC, you know you're doing something right. And Veggie Award voters agree: Beyond Meat's make-at-home version deserves this year's win.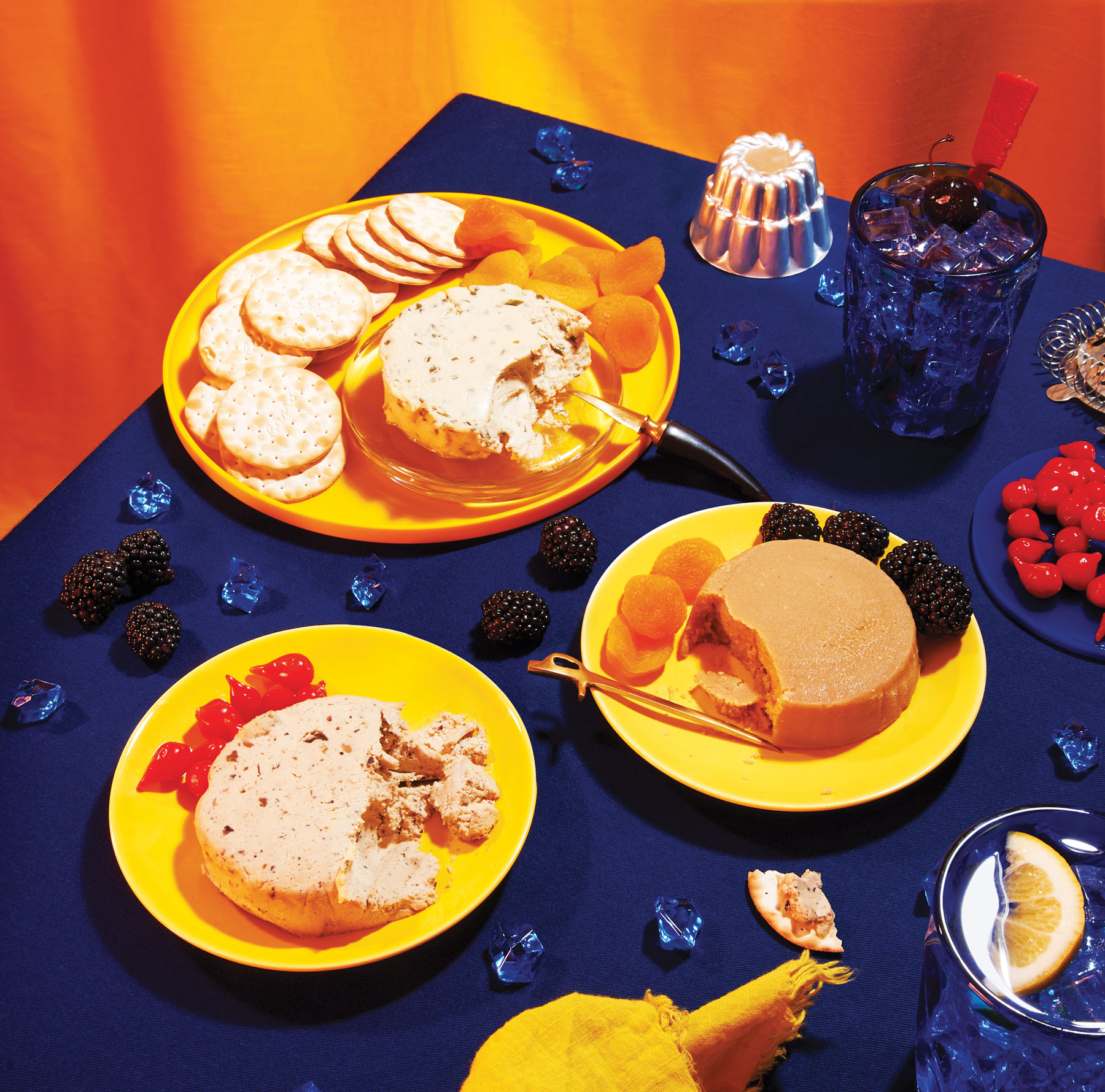 Sarah Sloane
Best Artisanal Vegan Cheese: ​​Miyoko's Creamery
Between elegant cashew cheese wheels, robust pub cheese spreads, and one-of-a-kind liquid mozzarella, this gone-mainstream vegan creamery is proving that anything dairy can do, plants can do better.


Best Staple Vegan Cheese: Violife
Parmesan wedges for pasta night, Mexican-style shreds for Taco Tuesday, and Mediterranean cheese blocks for weekend grilling—yep, there's a Violife cheese for every cuisine and day of the week.


Best Vegan Milk: Oatly
Six years after its US debut, this oat-based alt milk still reigns supreme. From a billion dollar IPO to a nationwide Starbucks launch, Oatly's plant-based power is proving to be oat of this world.


Best Vegan Butter: Earth Balance
This buttery spread first appeared on grocery store shelves in the late '90s, and 24 years later, Veggie Award voters agree: this tub of vegan spreadable gold is still on permanent rotation.


Best Vegan Yogurt: Silk
Whether it be classic soy, nutty almond, extra creamy oat, or coconut Greek, when it comes to yogurt, this dairy-free OG leaves no stone unturned (or foil lid unopened).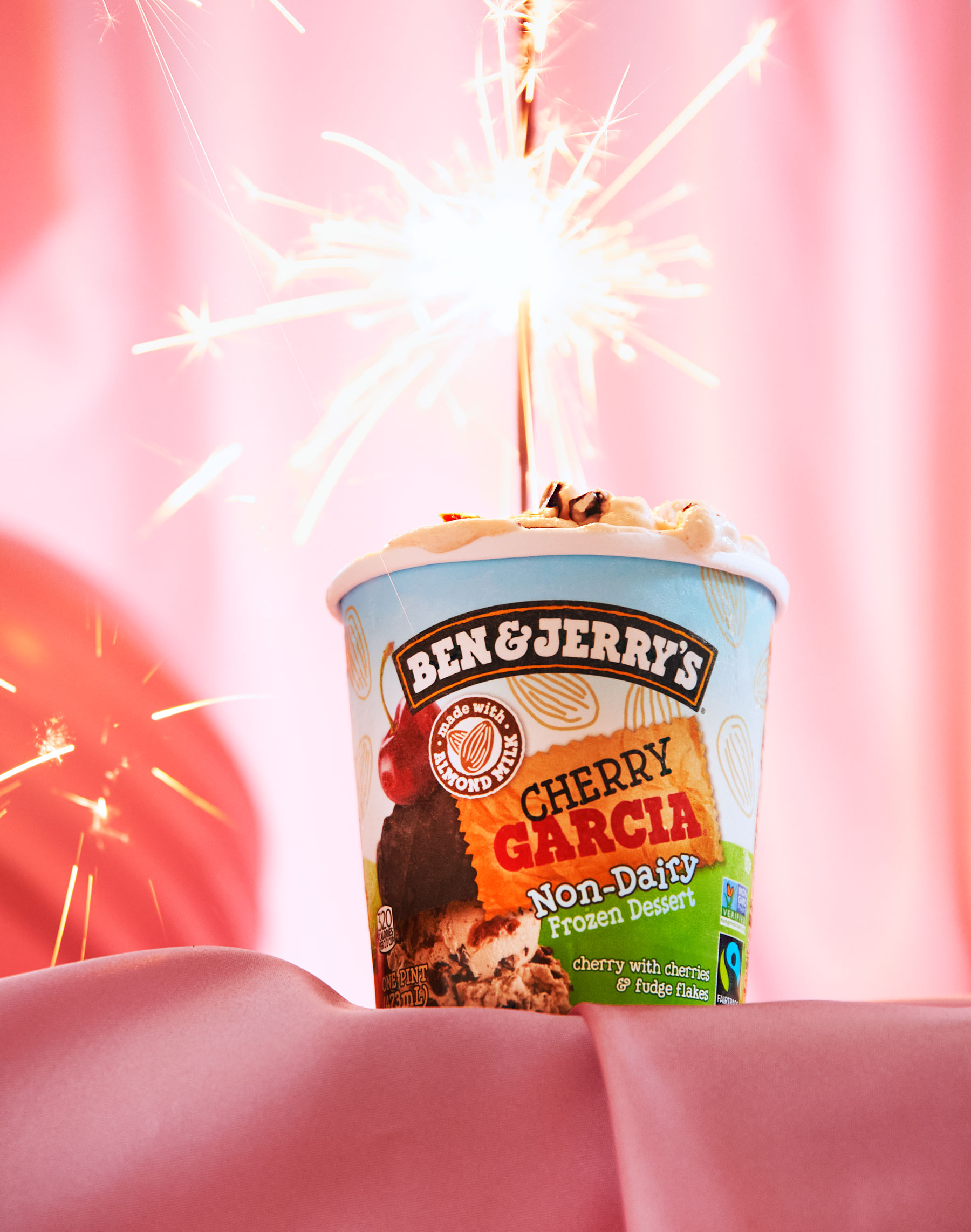 Sarah Sloane
Best Vegan Ice Cream: Ben & Jerry's
The flavor gurus at Ben & Jerry's have churned out dairy-free pints since 2016. And with next-level mix-ins like fudge-covered waffle cones, salted caramel cores, and gooey marshmallow swirls, one thing is certain: we've never met a Ben & Jerry's pint we didn't love.


Best Vegan Cookie: Uncle Eddie's
Don't be fooled by the humble paper bag, these homestyle cookies from this family-owned bakery rival just about any fresh-baked treat made by Grandma … even the oatmeal raisin is to die for.


Best Vegan Chocolate: Hu Kitchen
Chocoholics, unite! New York-based Hu Kitchen takes home its first Veggie Award thanks to its indulgent bars in flavors like Hazelnut Coffee, Vanilla Crunch, and Cashew Butter Raspberry.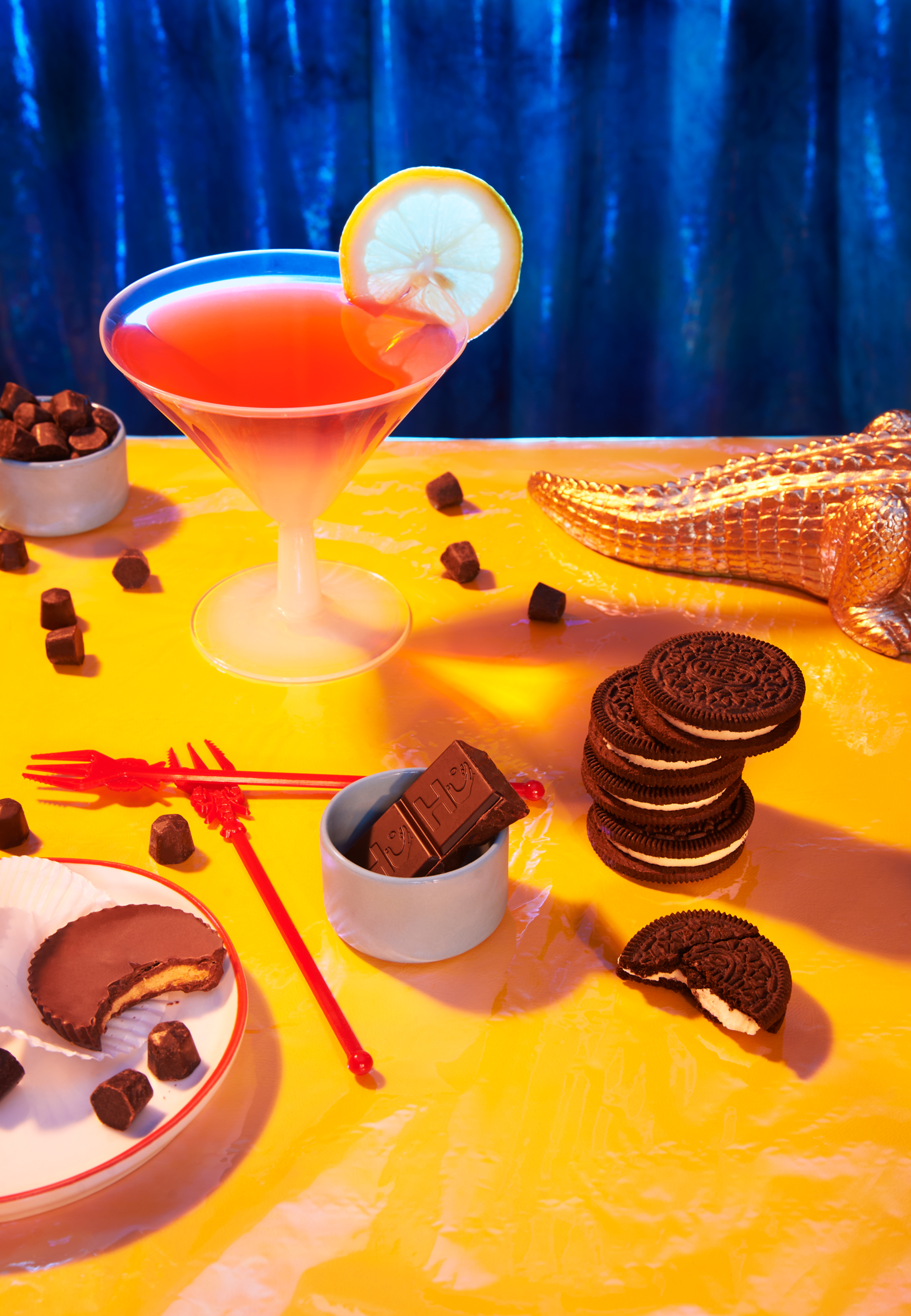 Sarah Sloane
Best Vegan Candy: Justin's Peanut Butter Cups
We all rejoiced when these vegan peanut butter cups first hit store shelves. And today, we're still in nut butter bliss thanks to additions like super dark chocolate, crispy quinoa, and espresso.


Best Vegan Energy Bar: Clif Bar
For 30 years, Clif Bar has been fueling high-octane workouts, leisurely hikes, and everything in between—all with 20 different flavors and zero animal products. Talk about raising the bar.


Best Crispy Vegan Snack: HIPPEAS
What is it about these chickpea puffs we just can't resist? Their airy-yet-crunchy texture, the big dose of plant protein, flavors like Sriracha Sunrise and Vegan White Cheddar? Yes, yes, and yes—now pass the bag.


Best Accidentally Vegan Snack: Oreo
Boasting flavors like apple cider doughnut, blueberry pie, and tiramisu, these six-time Veggie-Award-winning cookies keep us on our toes, and ensure we always have a fridge stocked with oat milk.


Best Vegan Protein Powder: Orgain
With new launches ranging from a creamy oat milk protein powder to sport and keto formulations, Orgain is ensuring we never get bored when we need a plant-based boost to fuel our workouts.


Best Vegan Meal Delivery Service: Purple Carrot
Offering both readymade and cook-it-yourself kits, this all-vegan company specializes in stunning, chef-crafted dishes (Miso Carrot Cavatappi With Toasted Breadcrumbs & Gremolata! Tamarind Curry Noodles With Grilled Tofu!)—no reservations required.
Beauty & Style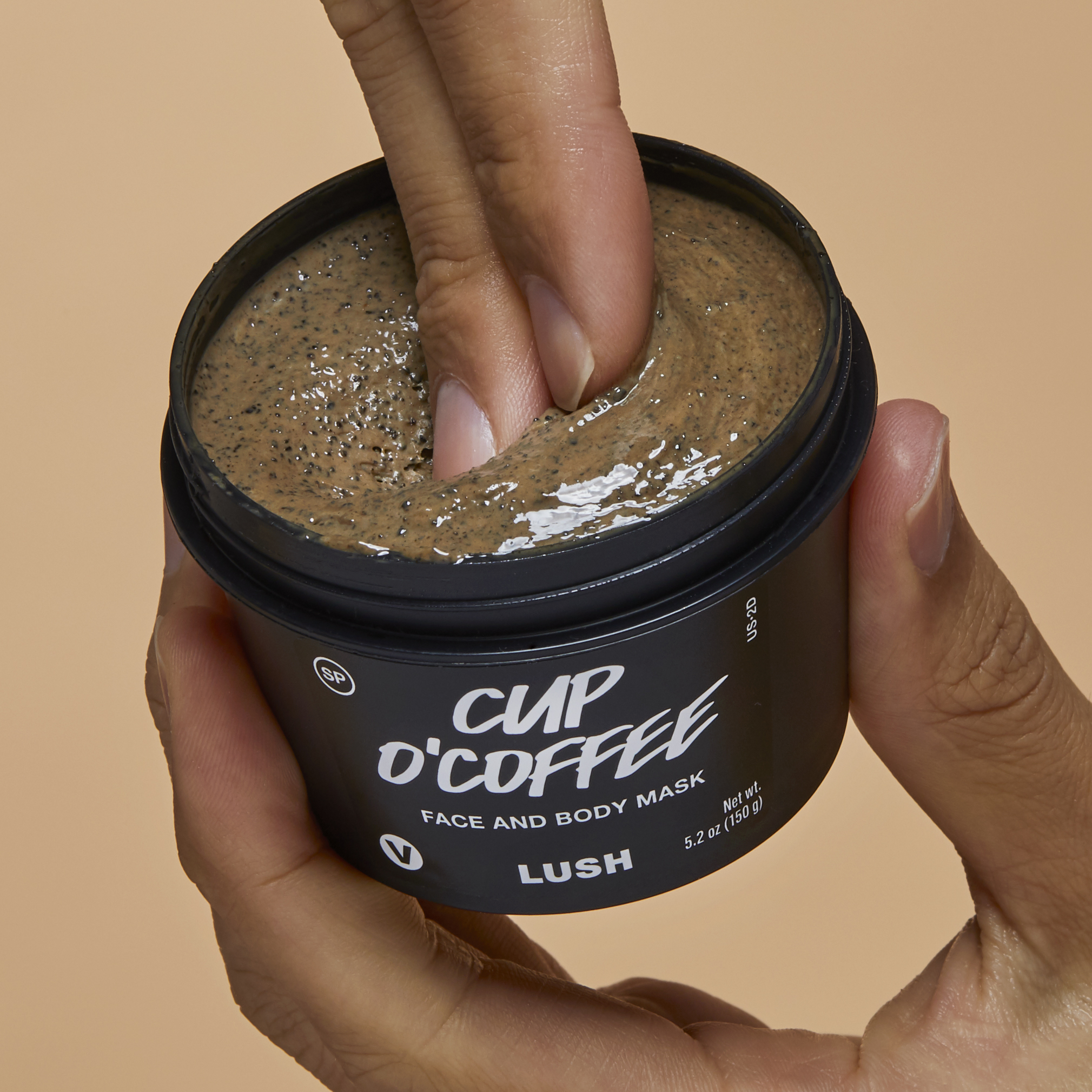 LUSH
Best Vegan Skin Care: LUSH
Focusing on everyday ingredients like avocado, chamomile, and sesame, LUSH aims for transparency so you know exactly what's going on your skin. More of the package-free, oat milk-lavender-shea butter cleanser, please!


Best Vegan Lipstick: KVD Vegan Beauty
You may know this line for its super-long-lasting, full-coverage foundation that went viral on TikTok. But it's the smudge-proof liquid lipstick in 18 shades that's on VegNews readers' lips—literally!


Best Vegan Drugstore Brand: e.l.f. Cosmetics
Stroll through any drugstore makeup aisle, and you're bound to find fully vegan beauty treasures ranging from hydrating concealers to glittery eyeshadows thanks to this affordable vegan brand. Getting a beauty counter beat while picking up some vegan cheese puffs? We're in!


Best Vegan Haircare: Aveda
In 2020, cruelty-free haircare brand Aveda announced it would veganize all of its formulations. In 2022, its efforts have paid off: you've given the brand's shampoos, conditioners, and brow serums an A plus.





Best Vegan Makeup: Pacifica
What's more reliable than a 26-year-old vegan brand that's evolved with the trends and thrived in a sea of competition? Nothing, which is why you're loving Pacifica's collagen-infused mascaras, light-as-air blushes, and versatile eyeshadows.


Best Vegan Beauty Subscription Box: Vegancuts
Thanks to this monthly subscription box, beauty-obsessed subscribers are surprised and delighted by expertly curated cosmetics, skin care, nail products, candles, and more, earning Vegancuts its second consecutive Veggie Award.


Best Vegan Shoes: Dr. Martens
Ever since iconic leather shoe company Dr. Martens launched a vegan collection 11 years ago, it's been the talk of the town—and now the Veggie Awards. If we could only just pick a style …


Best Vegan Apparel Brand: Herbivore Clothing Co.
Proud vegans everywhere turn to message-wear brand Herbivore Clothing Company for colorful T-shirts ("Eat Like You Give a Damn"), stickers, and even socks that provide a subtle nudge to every onlooker.


Best Vegan Fashion Label: Boyish
Los Angeles-based Boyish focuses solely on ethical and sustainable practices to create timeless jeans, dresses, and jackets that are as good for the planet as they make you feel.


Best Vegan Handbags: Matt & Nat
From backpacks to duffels to totes, the selection of vegan leather goods from Canada's Matt & Nat is unmatched, so much so that it's receiving its seventh Veggie Award.
PLACES



Best Vegan Ice Cream Shop: Whipped - Urban Dessert Lab
What's better than an oat milk soft-serve shop in the heart of New York City? A second location in Los Angeles! Look for this cult-favorite, Black-woman-owned dessert shop's drool-worthy cups and cones on both coasts this year.


Best Vegan Doughnut Shop: Doe Donuts / Donut Friend (tie!)
Doe Donuts for inventive specials like ranchy Nashville hot jackfruit chicken? Or Donut Friend for dependable classics like its strawberries-and-whipped-cream-stuffed Strawberrylab? You said both, and we agree.


Best Vegan Bakery: Vegan Treats
Since 1998, this fan-favorite bakery has been giving countless sweet-toothed vegans reason to trek to Bethlehem, PA. Luckily, nationwide shipping means everyone can enjoy its cannoli, cookies, and chocolate boxes.


Best Vegan Pizzeria: Screamer's
Variety is the spice of life. And Brooklyn's Screamer's—with a menu ranging from traditional Sicilian-style square pizzas to chimichurri-drizzled, carne asada-topped pies—is pizzalicious proof.


Best Vegan Restaurant Chain: Veggie Grill
With 30 locations spanning California to Massachusetts—and a drool-worthy menu featuring blue cheese-topped steakhouse burgers, orange chicken bowls, and chocolate pudding trifles—it's no wonder Veggie Award voters can't get enough Veggie Grill.


Best Vegan Burger Joint: Slutty Vegan
Pinky Cole's empire has grown to a vegan cocktail bar, a cheesesteak eatery, and even a philanthropic foundation. But it's her burger joint slinging indulgent, messy grub that's her crown jewel.


Best Vegan-Friendly Fast-Food Spot: Chipotle
Chipotle's plentiful plant options—from vegan chorizo and tofu sofritas to yes-we'll-pay-extra-for-it guacamole—all make the quick-stop burrito spot a godsend for VegNews readers.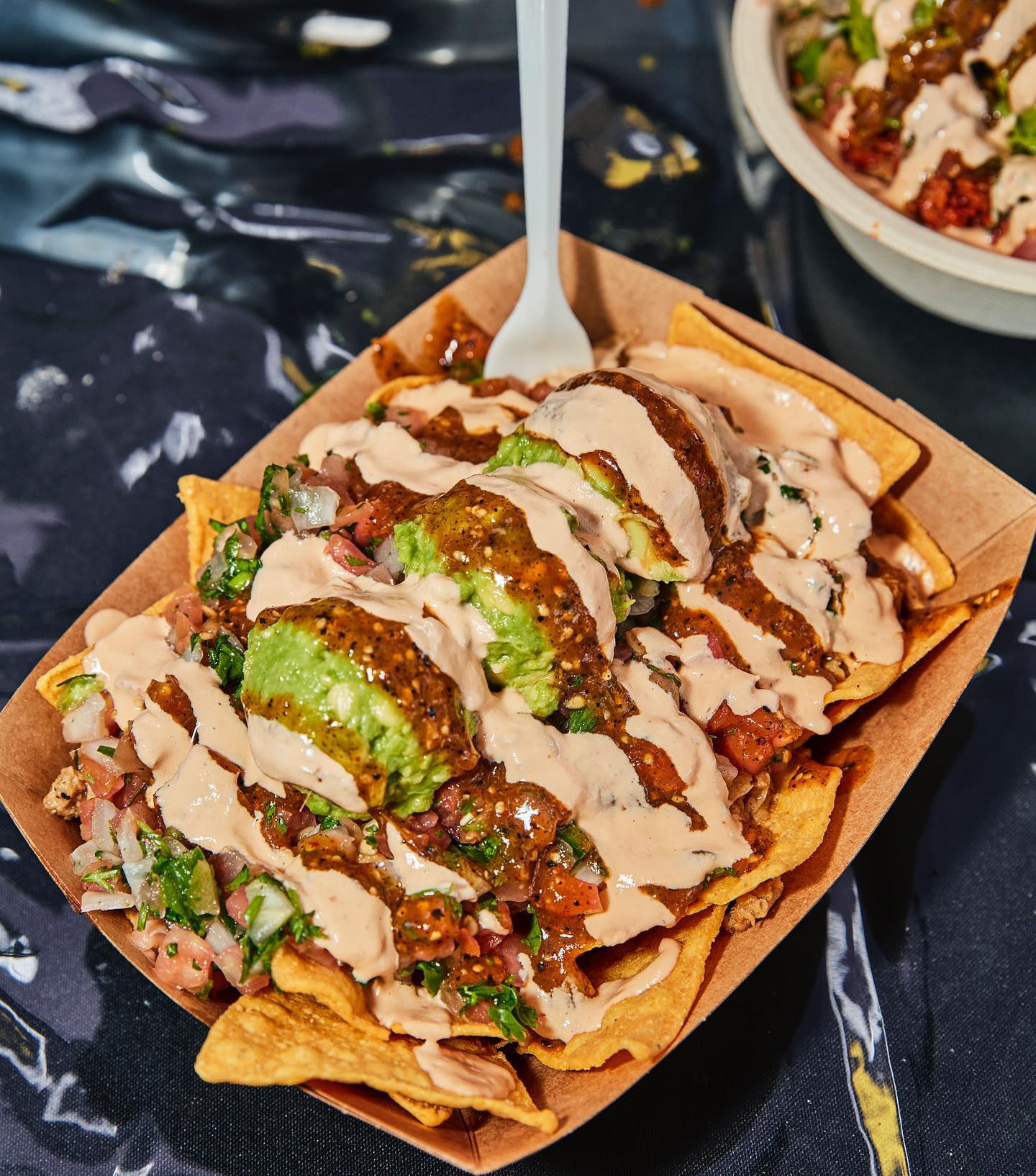 Cena Vegan
Best Vegan Taqueria: Cena Vegan
Fully loaded carnitas burritos, giant pollo asado nacho boats, fluffy tortas filled with birria, and crispy barbacoa tostadas—Los Angeles' premier Mexican pop-up does it all and takes the Best Taqueria title because of it.


Best Vegan Sushi: Beyond Sushi
Dumplings, bao, satay, and even nori tacos are just a few of Beyond Sushi's tempting options … beyond sushi. But when it comes to artful, high quality rolls, this Manhattan chain can't be beat.


Best Vegan Soul Food: Dirty Lettuce / Vegan Mob (tie!)
The Portland-California clash comes to a head in our first soul food award. But one taste of Dirty Lettuce's golden fried chicken and the Mob's brisket-mac-and-cheese burrito, and two crowns make total sense.


Best Vegan Fine-Dining Restaurant: Crossroads Kitchen
Where to go for A-list celebrity sightings (the likes of Beyoncé and Joaquin Phoenix), all while eating gorgeously plated vegan food under the twinkling Hollywood stars? Chef Tal Ronnen's Crossroads Kitchen, of course!



Best Vegan Italian: Pura Vita
Top-notch vegan Italian by way of Brooklyn by way of Rome in the heart of West Hollywood? That's what New York-born, Italian-trained chef Tara Punzone is serving up at Pura Vita—along with an ingenious avocado "egg" carbonara and a perfected vegan lasagna.


Best Vegan Bar: Charlie was a sinner.
If this Philadelphia bar's intriguingly dark and moody atmosphere isn't enough to lure you, its menu of vegan bites and world-class cocktails (the farro-infused bourbon, amaro, and absinthe Bullseye is a must) definitely will.


Best Casual Vegan Restaurant: Kale My Name
Pancakes and sausages, Venezuelan cheese sticks, and fried oyster mushrooms take center stage at this brand-new Encino, CA restaurant co-owned by Veggie Award winner and "America's Mom" Tabitha Brown.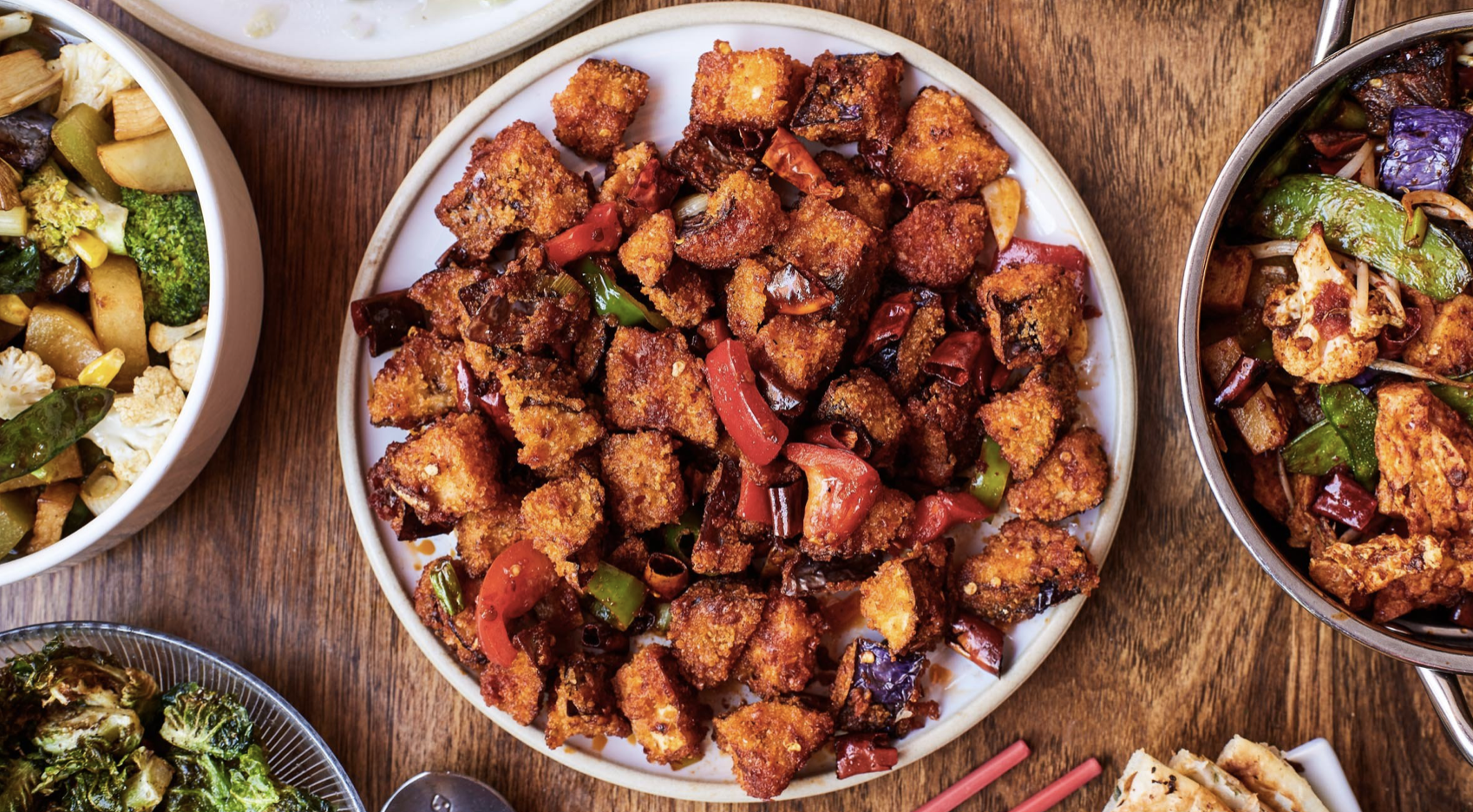 Spicy Moon
Best Vegan Asian: Spicy Moon
If your palate favors fiery chili oil, smoky cumin, and tingling Szechuan peppercorn, then New York City's Spicy Moon—and its tongue-numbingly good mapo tofu—is the place for you.


Best Vegan Coffee Shop: Timeless
Yes, the oat milk cortados and chocolate ganache mochas at this Bay Area institution are divine. But it's the vegan frittatas, cream cheese danishes, and chocolate truffles that have VegNews readers hooked.


Best Vegan Grocery Store: BESTIES Vegan Paradise / Food Fight! Vegan Grocery (tie!)
No need to fight, we can all be vegan besties! It's another tie between Los Angeles and Portland with both cities' main vegan grocers nabbing this year's title.


Best Vegan City: Los Angeles
From full-fledged PB&J eateries to Eastern European bakery-cafés to real-life Pretty Patties—there's something vegan for everyone in the City of Angels.
People & Media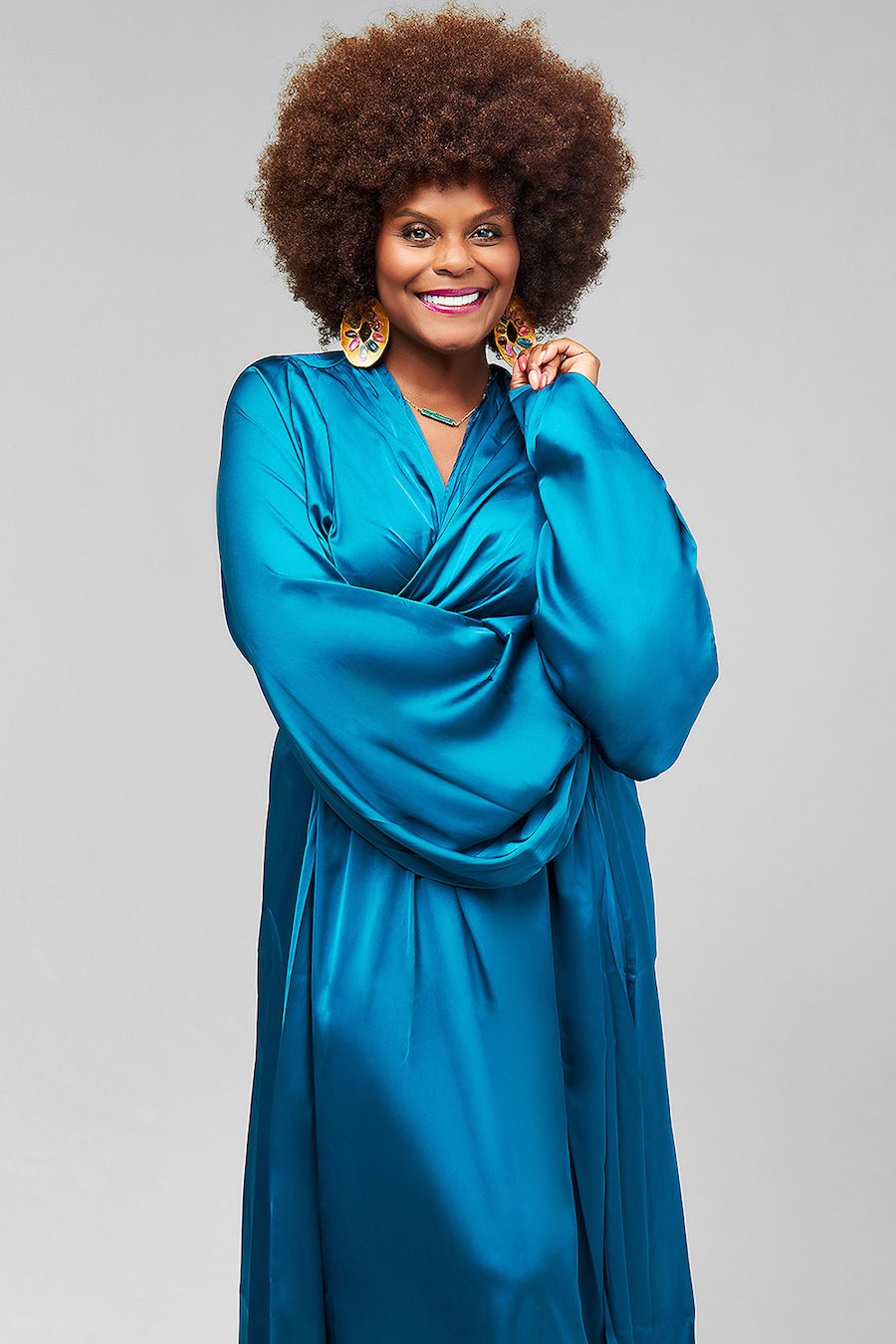 People
Favorite Vegan Celebrity: Tabitha Brown
Whether she's starring in Showtime's gritty drama The Chi or teaching life lessons alongside a talking avocado on her own children's show, we'll never forget this bona fide celeb-started as (and still is) a vegan superstar.


Favorite Vegan Activist: Greta Thunberg
Since 2018, this vegan Swedish teenager has taken the world by storm with her climate change activism and motivating speeches encouraging politicians and the public alike to get serious about the environmental crisis.


Favorite Vegan Athlete: Serena Williams
With 23 Grand Slam wins under her belt, it's a major deal that one of the greatest athletes of all time turns to plant-based food to fuel her dominance on the court.


Favorite Vegan TikToker: @AlexisNikole
Perhaps urban forager Alexis Nikole Nelson's 3.4 million followers aren't actually making foraged garlic mustard pesto and acorn boba alongside her, but one thing's for sure: they're all obsessed with her encyclopedic nature knowledge and infectious humor.


Favorite Vegan Instagrammer: @badassvegan
He may be no-nonsense when it comes to his work as a public speaker, documentary director, and author. But John Lewis' Instagram feed filled with make-you-think vegan videos and hilarious memes keep his 346,000 followers smiling.


Favorite Vegan YouTuber: Cheap Lazy Vegan / Sweet Potato Soul (tie!)
With a collective 1.5 million subscribers, these YouTube channels helmed by Rose Lee and Jenné Claiborne straddle the nutritious and indulgent line of Korean and Southern vegan food.


Favorite Vegan Podcast: Brown Vegan
Launched to help those who say "I could never go vegan," this approachable podcast hosted by Monique Koch balances fun vegan conversations with insightful expert tips on everything from food to entrepreneurship to family.



Favorite Vegan Cookbook: The Korean Vegan Cookbook
When your storytelling is so compelling that you make both Korean cuisine and veganism feel completely relatable to millions, it's no wonder your cookbook about both becomes a runaway success. Joanne Lee Molinaro's debut title takes home this year's win.
Our 2022 Prize Winners!
All Veggie Award voters are automatically entered into our prize giveaway to win incredible vegan prizes. Check out this year's prizes …
• Annual Supply of Vegan Cookie Dough from Sweet Loren's
• Ultimate Vegan Cheese Feast from Violife
• Mega Vegan Food Delivery from OmniPork
• Vegan Doughnuts for a Year from Southern Roots Vegan Bakery
• Epic Vegan Food Party from Alpha Foods
• Vegan Barbecue Bash from Future Farm
For more vegan awards, read: