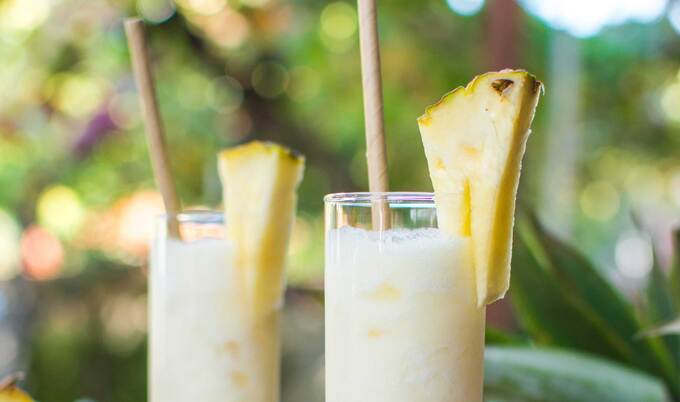 Vegan Piña Colada Mocktails
This tropical, creamy mocktail reminds us of getting caught in the rain, and fun times on sunny, sandy beaches.
If you really want to kick up the festive summertime vibes with this recipe from The Friendly Vegan Cookbook, pop on some Hawaiian tunes, throw a mini umbrella into your glass, and have yourself a tropical night.
What you need:
1 cup pineapple juice
2 cups frozen pineapple
¾ cup coconut cream
1 cup ice
Pineapple slices, for garnish


What you do:
Into a blender, add pineapple juice, frozen pineapple, coconut cream, and ice and pulse until smooth.
Serve immediately in two tall glasses. Garnish with pineapple slices.
Photo credit: Zhoro Apostolov and Michelle Cehn
Let's get FABULOUS! Order your copy of the hot-off-the-press VegNews Guide to Being a Fabulous Vegan - filled with everything you need to know to live a super-fabulous vegan life (including our all-time favorite recipes)!
Order Now