Fast-food chain Burger King just transformed one location in Spain into a meat-free paradise for a full month. The Madrid outpost on the popular Paseo el Prado street is now only serving vegetarian items made in partnership with The Vegetarian Butcher—a Dutch brand that was acquired by Unilever in 2018. The menu consists of the Long Vegetal (a plant-based take on the Long Chicken, also known as a "Chicken Royale"); a plant-based Whopper; and vegan chicken nuggets. The sandwiches feature non-vegan mayonnaise which can be omitted for a fully vegan option.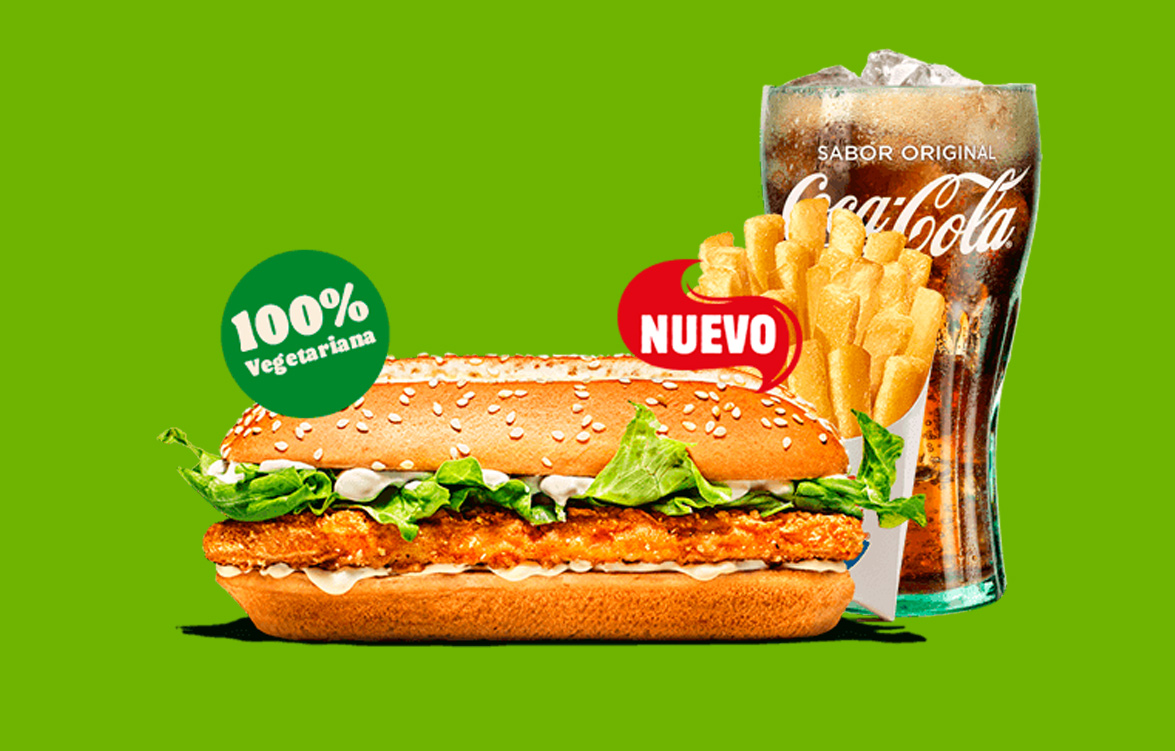 "We want to reach both people who base their diet on vegetable products and those who do eat meat but want to reduce their consumption," Borja Hernández de Alba, the general director of Burger King parent company Restaurant Brands in Spain and Portugal, told Spanish outlet 20 Minutos.
The interior of the Burger King Madrid location was completely transformed to promote its plant-based menu with a green plant mural and its interior walls accented with hanging plants. Even the official Burger King Spain social media accounts have switched their profile images to a logo that reads "Vurger King" during the plant-based promotion.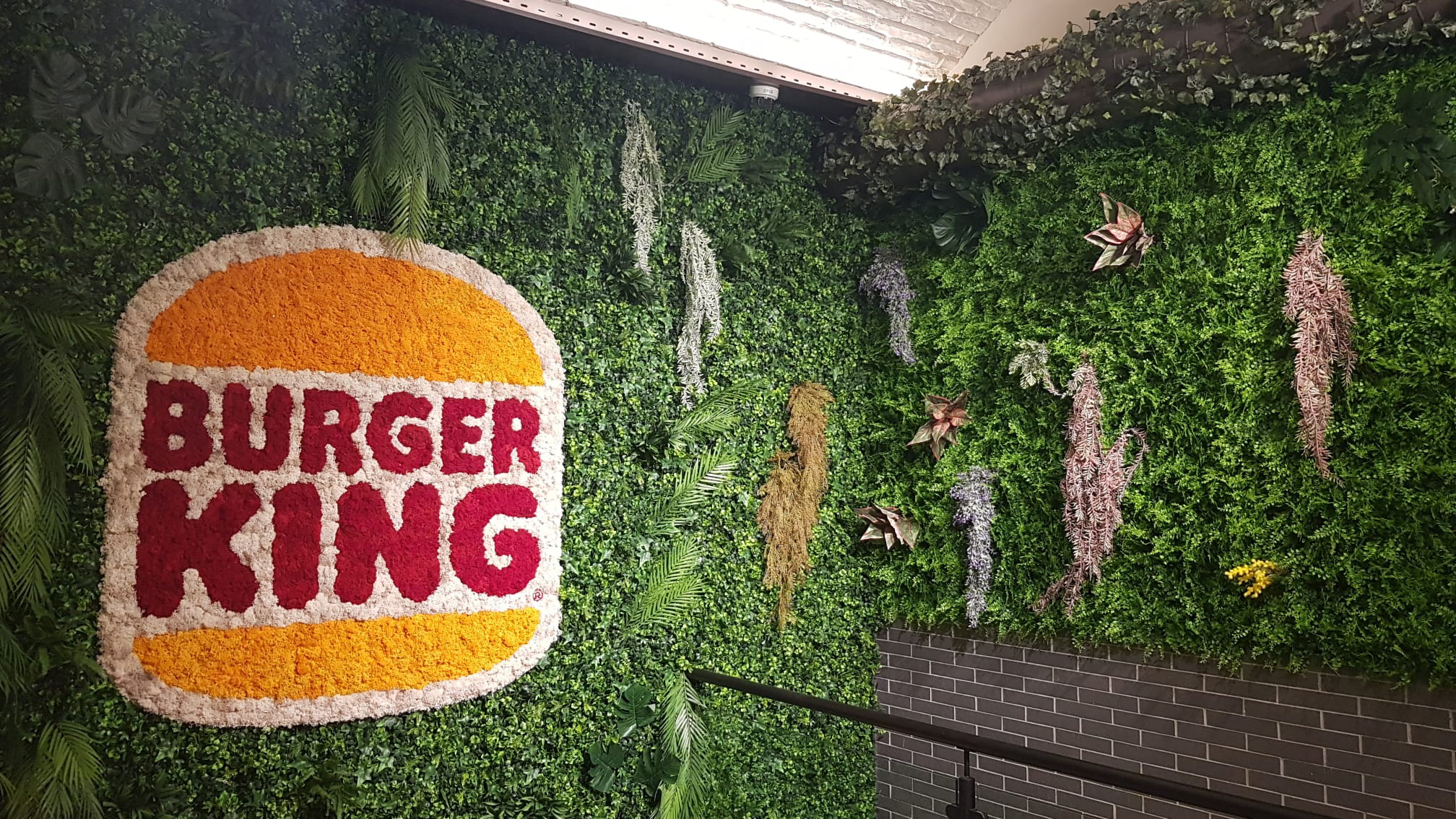 Burger King ditches meat in Germany, too
In June, Burger King launched a similar promotion of its plant-based options in Germany, where it transformed one Cologne location into a totally meat-free establishment for one weekend. This branch served a similar menu created by The Vegetarian Butcher, including a plant-based Long Chicken, vegan nuggets, and the meatless Rebel Whopper.
Currently, The Vegetarian Butcher and Burger King are working to get plant-based burgers on the menu in 25 countries and the partnership has thus far resulted in the launch of plant-based Whoppers and other meatless options in Germany, France, Mexico, China, and, most recently, South Africa.
In May, the partnership expanded to include a menu update in the United Kingdom, where Burger King launched the Vegan Chicken Royale and a new, fully vegan Plant-Based Whopper—which is now made with vegan mayonnaise instead of the egg-based version it previously offered. In the UK, Burger King is on track to serve a menu that is 50-percent plant-based by 2031.
Burger King's plant-based transformation
Burger King first entered the plant-based space in 2019 with the launch of the Impossible Whopper at its more than 7,000 locations across the United States. Since then, the fast-food chain has expanded the meatless offering to locations outside the US, including Canada—which got its first taste of the Impossible Whopper in March.
Earlier this month, Burger King became the first global chain to add Impossible's new vegan chicken nuggets to its menu. Currently, the chain is testing the Impossible Chicken Nuggets Made from Plants—which are made with a base of soy and sunflower oil and feature a crispy breadcrumb coating—at locations in Des Moines, IA, Boston, MA, and Miami, FL.
In addition to Impossible Foods and The Vegetarian Butcher, Burger King works with other suppliers of plant-based patties, including Australia-based v2food which supplies some of Burger King's Asia Pacific region (including Japan, South Korea, the Philippines, and Thailand). In Japan, Burger King is experimenting with plant-based options as well, and launched a bunless option in August. The Version 2 Whopper featured v2food's soy-based vegan meat patties in place of bread buns that hold lettuce, tomatoes, onions, pickles, mustard, and ketchup—for an all-vegan meat experience without the animal cruelty.
For more about plant-based at Burger King, read:
Burger King UK Menu To Be 50 Percent Plant-Based By 2031
The Vegan Guide To Eating Plant-Based At Burger King
Burger King CEO Is "All In" On Plant-Based Food