Burger King just added an all-meat vegan burger option to its locations in Japan. The new Version 2 Whopper features vegan meat patties in place of bread buns which hold lettuce, tomatoes, onions, pickles, mustard, and ketchup. The new vegan Whopper was made to showcase the meatiness of the soy-based vegan patties, which are made by Australian company v2food. Burger King Japan described the new flame-grilled Version 2 Whopper as an "evolved burger" on social media. "At the moment of biting, you can directly taste the smoky and fragrant taste and the texture of fresh vegetables," the chain tweeted. The Version 2 Whopper is available for a limited time for 690 yen ($6.32) until September 2.
The new bunless vegan whopper builds on Burger King Japan's plant-based growing offerings. In December 2020, Burger King Japan first launched the Plant-Based Whopper made with v2food's vegan patties at select locations. This July, the fast-food chain added a new spin of its Plant-Based Whopper with the addition of avocado. As is the case in all regions, Burger King does not claim its plant-based meat offerings are vegan as they are prepared on shared equipment with animal-derived meat.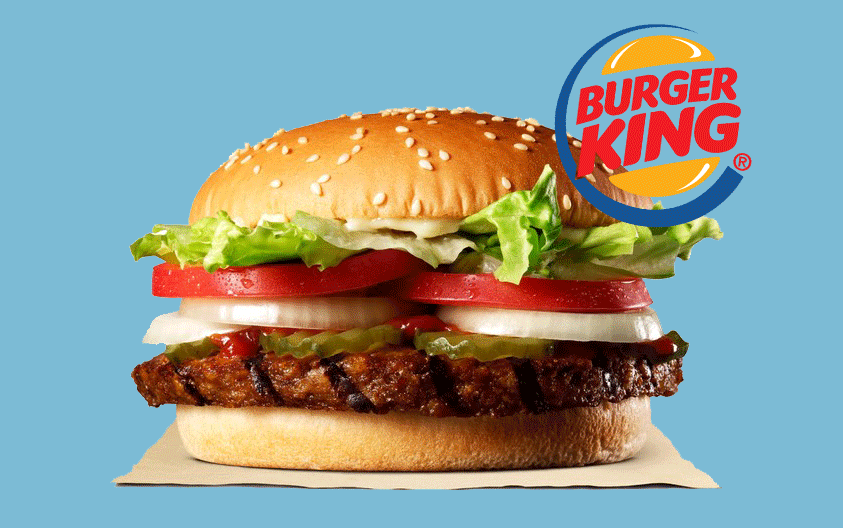 Burger King
Burger King gets into plant-based meat
In 2019, Burger King launched the plant-based Impossible Whopper at its more than 7,000 locations across the United States. Since then, the fast-food chain has expanded the meatless offering to locations outside of the US, including Canada—which got its first taste of the Impossible Whopper in March.
In addition to Impossible Foods, Burger King has partnered with other suppliers of plant-based patties. While v2food supplies some of Burger King's Asia Pacific region (including Japan, South Korea, the Philippines, and Thailand), the chain also works with The Vegetarian Butcher—a Dutch brand that was acquired by multinational company Unilever in 2018. Currently, The Vegetarian Butcher and Burger King are working to get plant-based burgers on the menu in 25 countries across Europe, the Middle East, and Africa. The partnership has resulted in the launch of the Whopper Vegetal in Mexico, the Plant-Based Whopper in China, and vegan chicken nuggets in Germany, with more to come.
This summer, Burger King took its exploration of plant-based meat to a whole new level in Germany. For one weekend in June, Burger King removed meat from its Cologne location to serve plant-based meat options made by European brand The Vegetarian Butcher, including a plant-based version of The Long Chicken (also called Chicken Royale in other countries).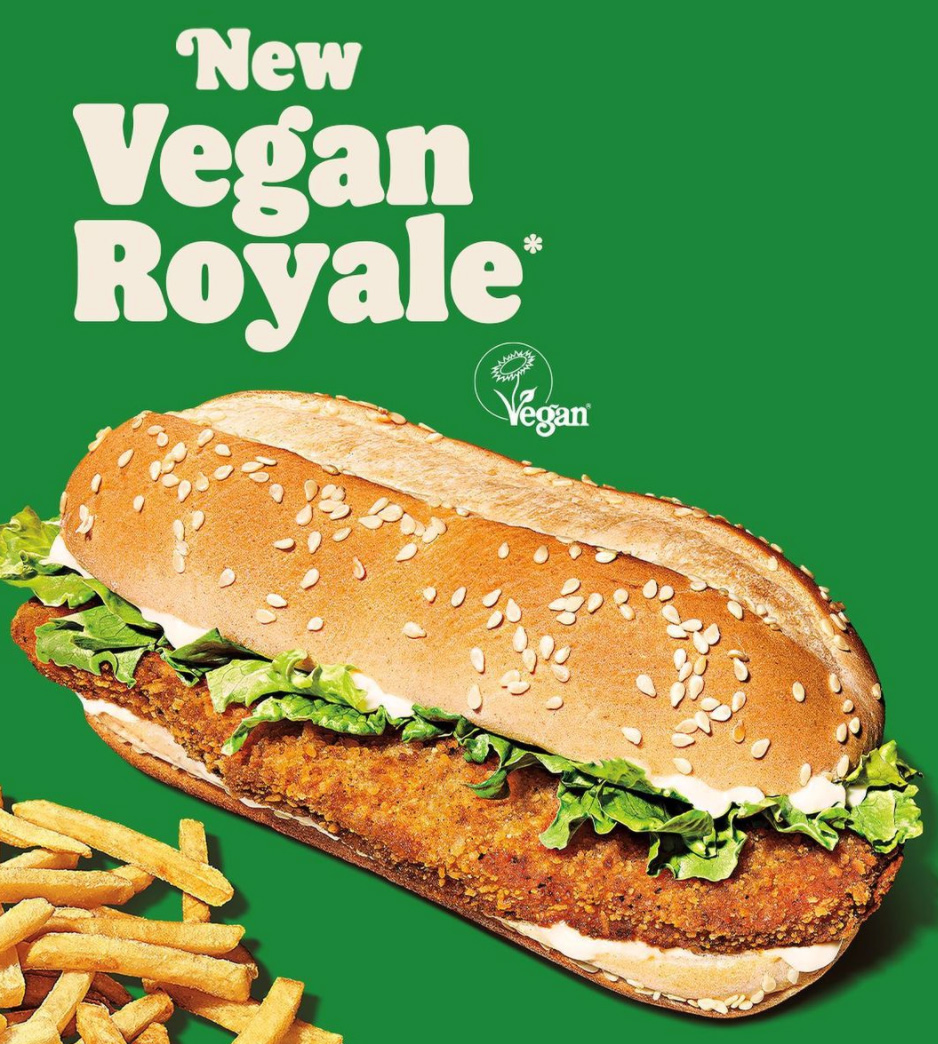 Burger King
Meaty vegan creations
As plant-based burger patties become commonplace on menus worldwide, some chains are starting to differentiate themselves with more creative meatless offerings. This summer, chicken chain Kenny Rogers Roasters—a chain previously owned by country star Kenny Rogers—added the Beyond Burger to its menu for a limited time in the Philippines. In addition to offering the vegan patty as part of a standard burger, the chain added a more creative offering: the Beyond Mashed Potato, a take on the Kenny Rogers Roasters' classic mashed potatoes but topped with a grilled Beyond Burger and mushroom gravy.
Popular for its "where's the beef" catchphrase, Wendy's is also going a different, but familiar, direction. In 2019, the chain tested The Plantiful Burger on its menu in Canada which was made with a pea protein-based patty—the key ingredient used by many modern vegan meat brands, including Beyond Meat—made by an undisclosed company. The chain has since removed The Plantiful Burger from its menu and is now banking into old-fashioned black bean burgers as its foothold in the lucrative plant-based meat industry.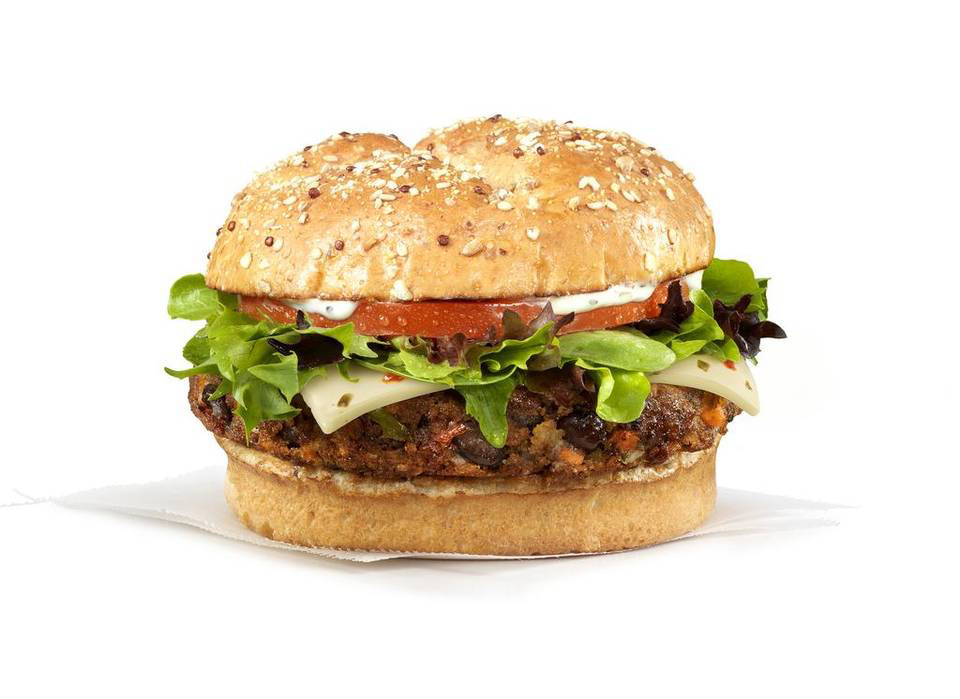 Wendy's
In June, Wendy's introduced the Spicy Black Bean burger to three test markets: Columbus, OH, Jacksonville, FL, and Pittsburgh, PA. While Wendy's does not claim that the burger can be ordered vegan (due to cross-contamination concerns), the build includes a patty made from a blend of vegetables and grains, topped with tomato, a spring mix, pepper jack cheese, and parmesan-ranch sauce that was served on a vegan-friendly toasted seven-grain bun. Wendy's is monitoring the performance of the limited time Spicy Black Bean Burger to determine its next steps.
And as global fast-food chains are experimenting with innovations beyond just adding a plant-based patty to their menus, McDonald's is falling behind the competition but isn't out of the race just yet. The chain is currently working on its McPlant platform, which it is developing through a three-year partnership with Beyond Meat that will result in the launch of various plant-based options globally. Thus far, the partnership has resulted in a limited launch of a McPlant burger in European markets, most recently in Austria where it is served with dairy cheese and mayonnaise. McDonald's has yet to add a plant-based meat option to its US menu.
For more about Burger King, read:
World's First Meatless Burger King To Open in Germany
One Burger King in Spain Is Going Totally Meatless
Burger King Opens 2 Meat-free Locations in Switzerland