This week, fast-casual chain Kenny Rogers Roasters added meatless menu items made with vegan Beyond Burger to its menus in Metro Manila, Philippines for a limited time. The chicken chain is now serving two Beyond Meat-powered options on its Beyond Deliciously Healthy menu. The meatless Kenny's Beyond Burger features the grilled vegan meat patty topped with lettuce, tomato, dairy-based cheese, and egg-based mayonnaise.
The Beyond Mashed Potato is a take on the chain's classic mashed potatoes but comes topped with a grilled Beyond Burger and mushroom gravy. While both items are meatless they contain animal products such as dairy and therefore are not vegan.
"Small changes can change the world," the chain shared on social media. "As we partner with Beyond Meat, we aid to make an impact on your personal health and the planet."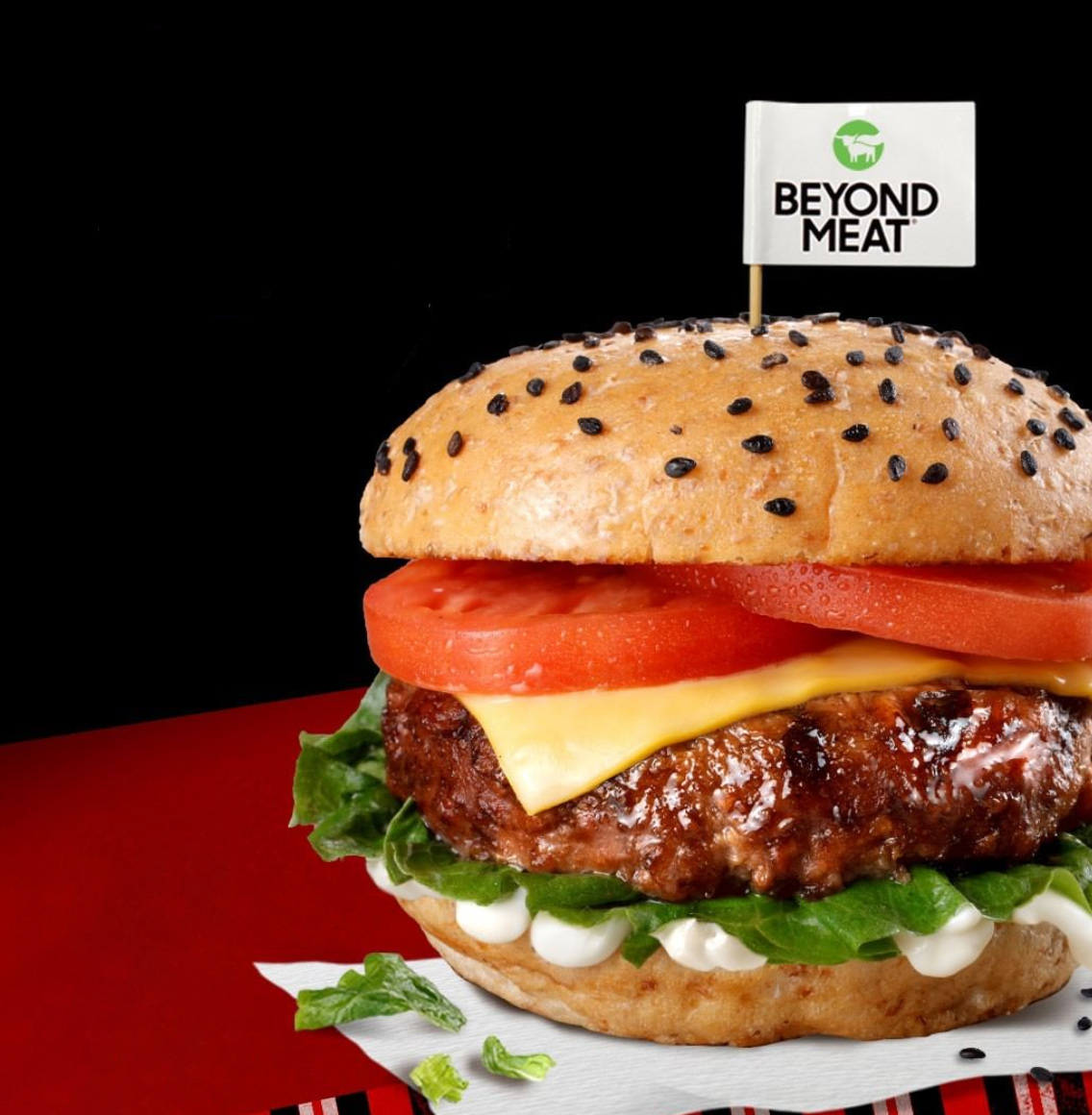 Kenny Rogers, country music, and KFC
Rogers—a country music legend with hits that spanned several decades—founded Kenny Rogers Roasters in 1991 with John Brown Jr., former governor of Kentucky and former CEO of Kentucky Fried Chicken (KFC).
While the chain once thrived in the United States, after filing for bankruptcy in 1998, it was purchased by Nathan's Famous for a period of time before being sold to its Asian franchiser Roasters Asia Pacific. Now, the Kenny Rogers Roasters chain—which pays Rogers for the use of his image and likeness—operates locations in Malaysia, the Philippines, Thailand, Indonesia, and other regions.
After a bout with bladder cancer, Rogers died of natural causes at the age of 81 in hospice care at his home in Sandy Springs, GA.
Beyond Meat expands across Asia
Kenny Rogers Roasters is the latest chain to add the Beyond Burger to its menu in Asia. California-based Beyond Meat is actively expanding into the region with two production facilities planned in China's eastern province of Zhejiang to manufacture its plant-based meat products, including vegan beef, pork (which it made specifically for Chinese consumers), and chicken, for the Chinese market.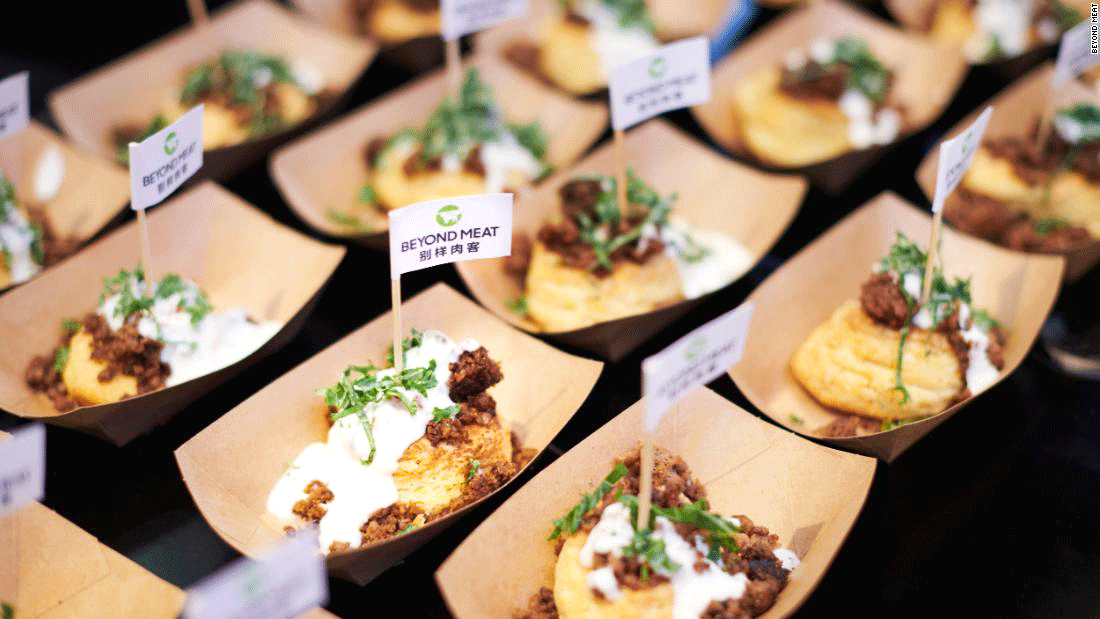 The move came after Beyond Meat's products debuted in China's foodservice sector in 2019, starting at 4,200 Starbucks locations, which now offer menu items made with Beyond Beef, followed by select locations of Pizza Hut, Taco Bell, and KFC, which added the Beyond Burger to their menus in China for a limited time.
Asia's plant-based meat startups
While Beyond Meat's products are fairly new to the region, the cuisines of many Asian countries have featured a variety of meat alternatives, including tofu, tempeh, jackfruit, and seitan for centuries. Now, homegrown startups are also getting into the development of innovative plant-based meats to rival Western imports.
Singapore's Growthwell Foods raised $8 million last year to fuel its development of alternatives to traditional meat and seafood products—such as calamari, shrimp, and crab—using chickpea protein. Shanghai-based Haofoods works with peanut protein to create soy-free chicken alternatives that it plans to roll out this year in the foodservice sector, starting in China and then Southeast Asia.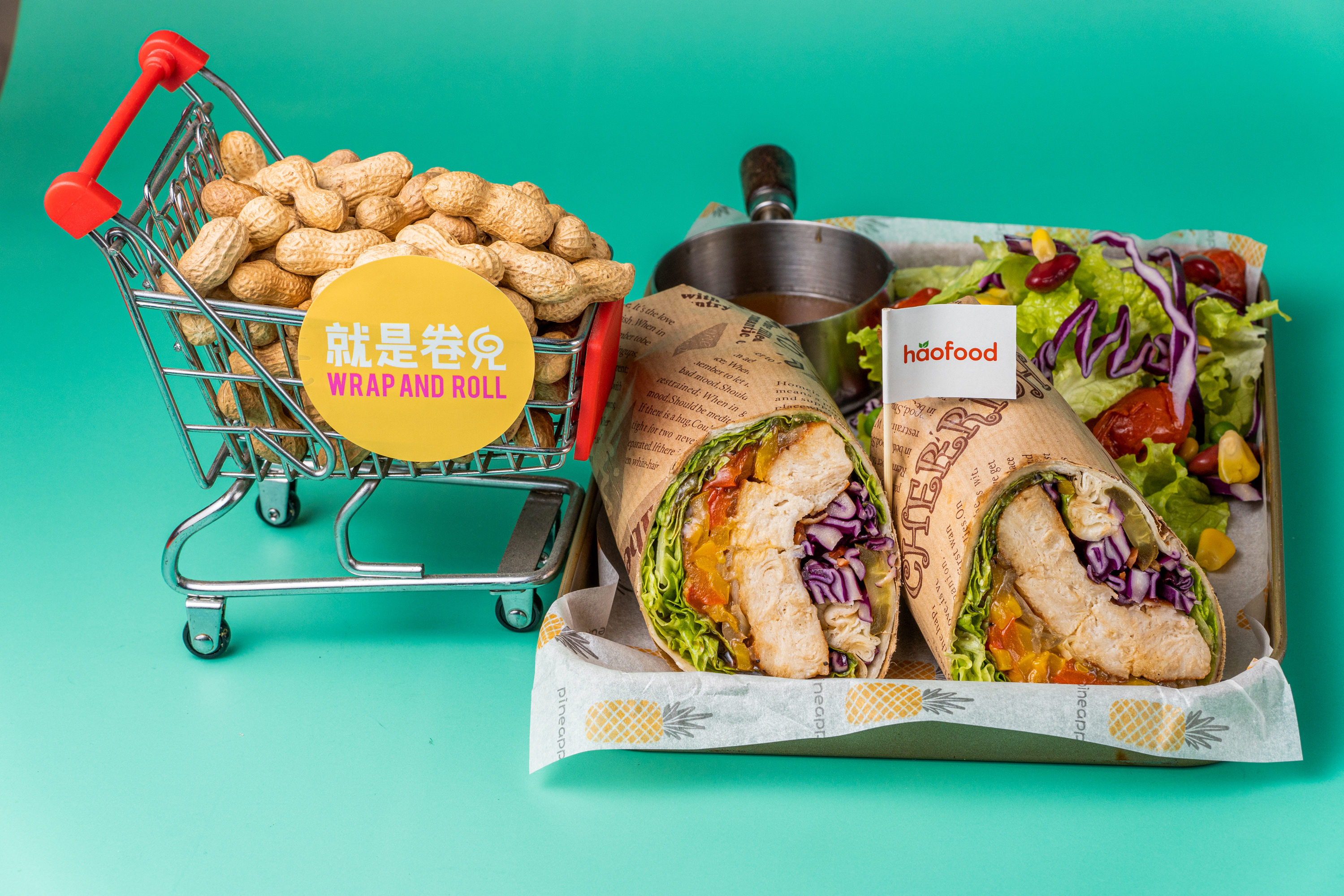 In Thailand, Smith Taweelerdniti, CEO of Chiang Mai-based vegan startup Let's Plant Meat, developed affordable plant-based burger patties after tasting an expensive imported plant-based burger. Made to be accessible to everyday Thai consumers, the company's vegan burgers are made from non-GMO soy, rice, coconuts, and beets and come in at half the price of the imported vegan burgers at approximately $2.30 per patty.
Currently, the biggest player in the region is OmniFoods, a Hong Kong-based vegan company founded by entrepreneur David Yeung—who also owns social enterprise Green Monday and retail chain Green Common. Yeung has launched several plant-based meat alternatives under the OmniFoods brand, including vegan pork in grounds, strips, and luncheon—a plant-based copycat of Hormel's SPAM.
OmniFoods makes waves
While Beyond Meat has made its way onto fast-food menus across Asia, OmniFoods is never too far behind. The brand's vegan meats are available alongside Beyond Meat at Starbucks locations in China; featured in dumplings at Taiwan's largest fast-food chain Bafang Yunji; and debuted on the McDonald's menu in select locations China—representing the first time that McDonald's China has partnered with a vegan meat brand. OmniFoods also found its way onto the IKEA Hong Kong menu as part of a limited-time plant-based pork cutlet offering.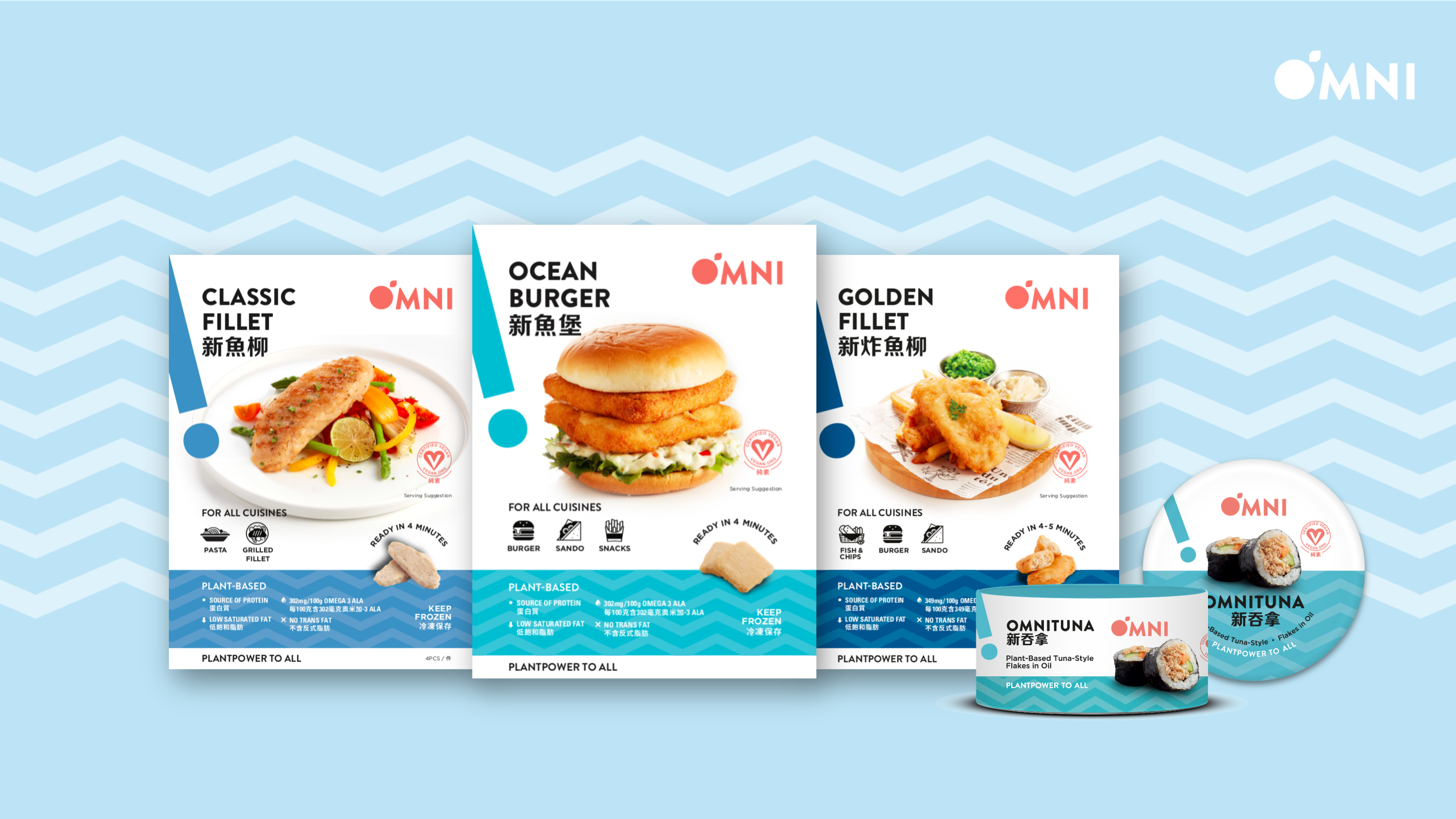 Earlier this month, Yeung also expanded the OmniFoods line to include vegan seafood—namely, OmniTuna and three different preparations of vegan white fish made from a proprietary blend of plant-based protein from non-GMO soy, pea, and rice. These new items will make an appearance this summer at Green Common and Michelin-starred Chinese restaurant Ming Court Wanchai.
OmniFoods is currently expanding into other markets, including the United States. Prior to its retail launch, OmniFoods made its US debut at select restaurants in April, including Chef Reina, a new woman-owned Philipinx eatery in Brisbane, CA.