Two locations of fast-food chain Burger King in Switzerland are going meat-free for a limited time. The pop-up concept stores in Basel and Geneva were created in partnership with plant-based brand The Vegetarian Butcher and will offer only meat-free menu items until June 23. The eateries will offer 14 options, such as the Veggie Whopper, Veggie Nuggets, Cajun Veggie King burger, Long Veggie burger, and ice cream from Ben & Jerry's.
The Vegetarian Butcher revealed that the meat-free Swiss stores were created because of the rising demand for meat-free options. "Due to popular demand, the fully vegetarian Burger King restaurants have now landed in Switzerland! And this time, we even opened two of them," The Vegetarian Butcher said on LinkedIn. "Reaching as many meat lovers as possible, that's what it's all about for The Vegetarian Butcher. Until the 23rd of June, for 10 days only, Swiss meat lovers will be spoiled for choice. With 14 products on the menu starring our plant-based meat and the nationwide launch of the delicious Cajun Veggie and Long Cajun Veggie, there are even more reasons to #SacrificeNothing."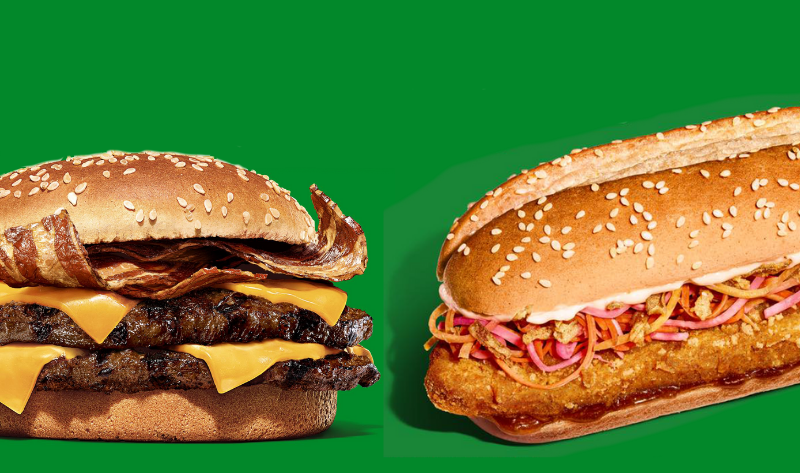 Burger King UK
Burger King UK goes vegan
The Meat-free Burger King locations in Switzerland join plant-based pop-up outposts in other countries. A similar initiative took place in the United Kingdom earlier this year, when Burger King UK turned its flagship store in London into a vegan pop-up for one month with the help of The Vegetarian Butcher. In March, Burger King's Leicester Square location transformed its menu to be 100 percent vegan, offering 25 plant-based options including vegan bacon double cheeseburgers, chili cheese bites, and its popular Plant-Based Whopper. The one-month trial was meant to help inform the company about whether there is a demand for permanent meat-free locations.
"We're incredibly proud of our new meat-free menu," Burger King UK Chief Marketing Officer Katie Evans said in a statement at the time. "It absolutely delivers on big taste with no compromises and reflects our ongoing commitment to serving our customers a diverse and innovative range of products."
While Burger King's Plant-Based Whopper, Vegan Royale, and Vegan Nuggets will continue to be part of its menu at all UK locations, the chain is exploring rolling out some of the most popular dishes from the vegan pop-up to other locations to help meet the company's target of offering a 50 percent meat-free menu by 2030. "The limited-edition menu is a direct result of our focus on vegan and plant-based innovation and goes hand in hand with our target of a 50-percent meat-free menu by 2030, as well as our commitment to sustainability and responsible business," Evans said.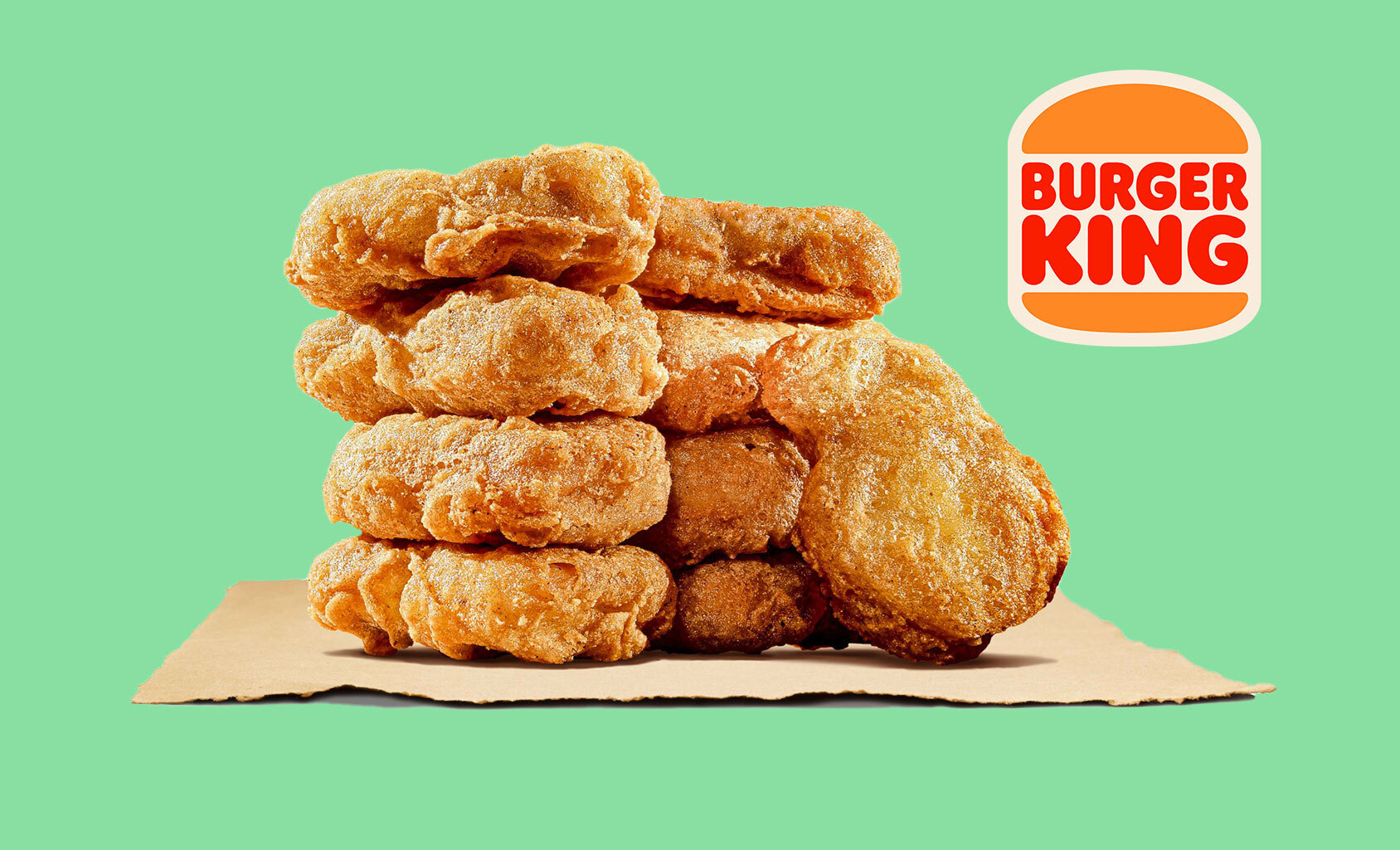 Burger King UK
The Vegetarian Butcher has been working with Burger King in recent years to expand plant-based options on its menus worldwide. The partnership has resulted in product launches such as vegan chicken nuggets in the UK, the Whopper Vegetal in Mexico, the Plant-Based Whopper in China, and vegan chicken nuggets in Germany. Last year, the chain also expanded its Vegan Royale and vegan chicken nuggets to Africa, becoming the first fast-food chain to offer vegan-certified meat in all of Africa.
Similarly to Switzerland and London, last year, Burger King transformed one location in Spain into a meat-free paradise for a full month. The Madrid outpost served vegetarian items, made by The Vegetarian Butcher, including the Long Vegetal (a plant-based take on the Long Chicken, also known as a "Chicken Royale"); a plant-based Whopper; and vegan chicken nuggets. The first meat-free Burger King pop-up was in Germany, where the chain opened an entirely meatless location for a limited time in Cologne.
Burger King adds vegan bacon
In addition to The Vegetarian Butcher, Burger King has also partnered with other plant-based brands to create new meat-free offerings. In 2019, the chain partnered with plant-based brand Impossible Foods to add a plant-based Impossible Whopper—its classic Whopper but made with a plant-based Impossible Burger patty—across its US locations.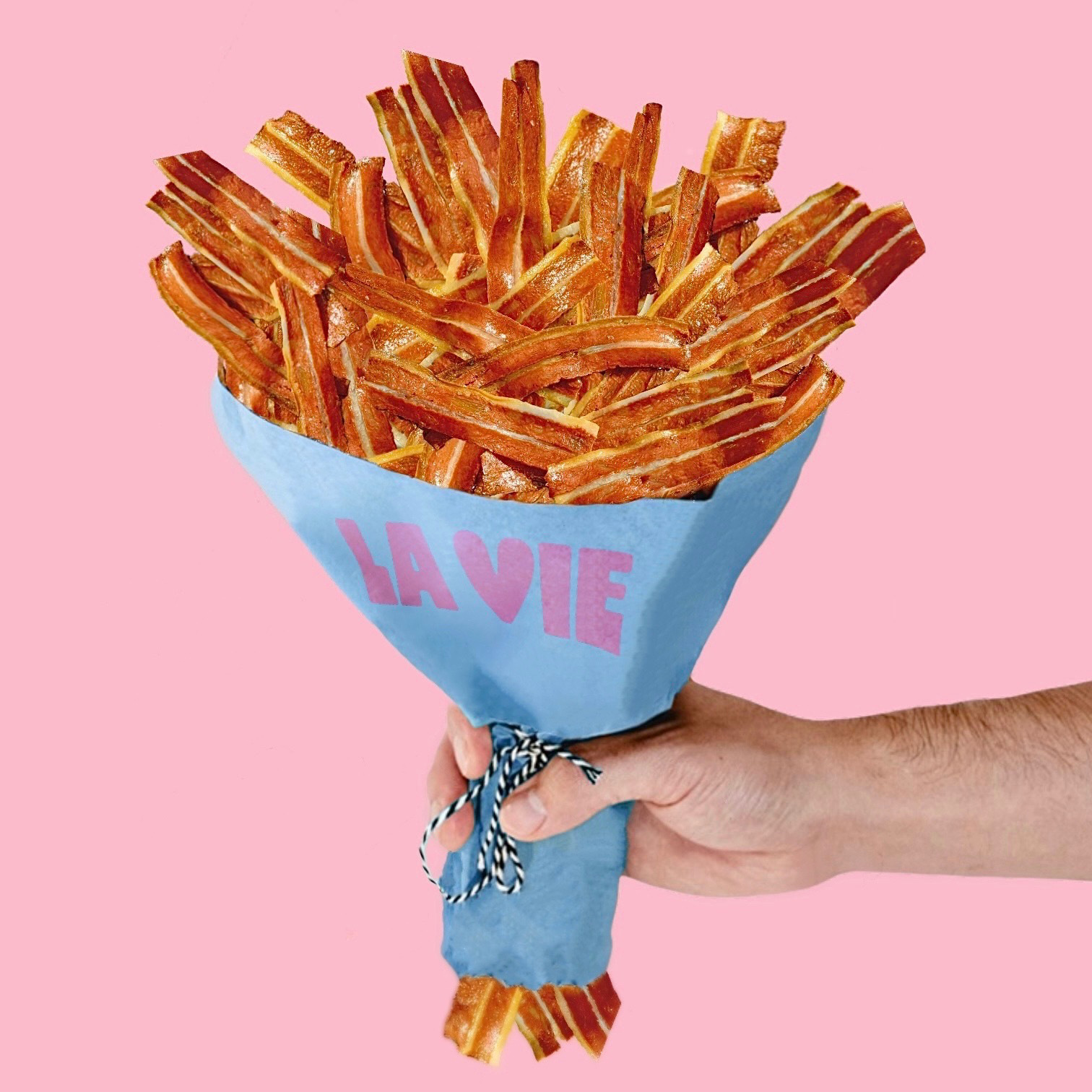 And last month, Burger King added vegan bacon made by French startup La Vie to its 550 locations across France. The move followed a successful week-long campaign by the startup—which is backed by actress Natalie Portman—urging Burger King to add its vegan bacon to the Veggie Steakhouse, a plant-based remake of a meat-heavy mainstay.
For more about vegan at fast-food chains, read:
The Ultimate Guide to the Top 15 Vegan Fast-Food Chains in the US
The Vegan Guide to Eating Plant-Based at Burger King
McDonald's UK Announces Goal to Become Leader in Vegan Fast Food