Vegan chef and restaurateur Matthew Kenney has partnered with luxury resort One&Only Reethi Rah in the Maldives to launch vegan restaurant Botanica. The restaurant is one of seven existing dining outlets at the resort and is being transformed from a meat-centric eatery to a fully plant-based dining experience. It sits among the resort's lush and atmospheric outdoor gardens—including an abundant vegetable and herb garden—which complements Botanica's garden-to-table concept.
The menu features natural and local plant-based ingredients with standout dishes such as Agedashi (crisp soft tofu, mountain caviar, and black truffle dashi); Cacio e Pepe (kelp noodles, black pepper cashew puree, and fresh peas); and Raw Lasagne (macadamia ricotta, pistachio pesto, and dried tomato marinara). The space also features a gin bar offering a selection of 34 gins from around the world.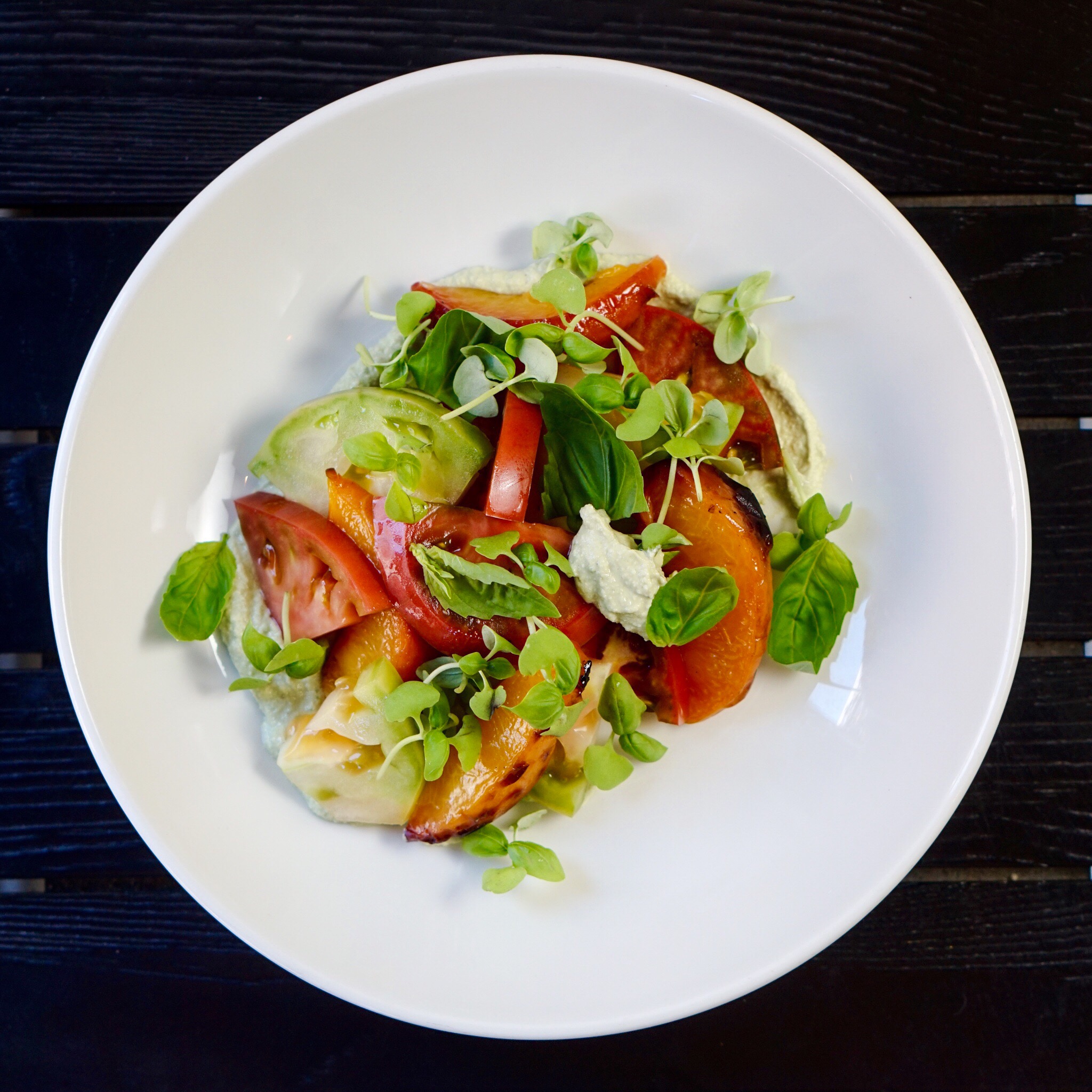 "We are thrilled to be working with One&Only Reethi Rah, one of the most incredible places in the world, to bring pure and plant-based cuisine to the resort that we know will heighten the senses and further enrich the guest experience at Botanica," Kenney said in a statement. "The menu includes some of our most classic dishes, with a focus on local ingredients and flavors."
The One&Only resort in Maldives will be the first resort location to offer Kenney's vegan dishes, but the brand plans to further collaborate with the acclaimed chef and his team of experts to integrate bespoke recipes and menu items at a number of its properties in the coming months. The resort has 12 other locations in countries around the world, including Mexico, Australia, Dubai, Greece, and South Africa.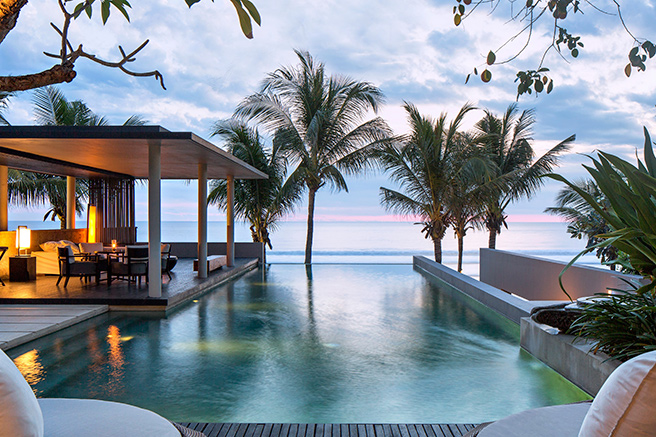 "At One&Only Reethi Rah, we offer our guests the finest selection of world-class culinary offerings," Jan Tibaldi, General Manager, One&Only Reethi Rah, said in a statement. "And are excited to partner with Chef Kenney to continue delivering exquisite dining experiences at Botanica with his team's contemporary and sustainable cuisine."
Matthew Kenney's vegan restaurant empire
Kenny has opened more than 40 restaurants and storefronts under his hospitality brand Matthew Kenney Cuisine (MKC). This year alone, Kenney has grown his vegan empire with several new openings. In February, the chef launched CASSE-COU chocolaterie, a vegan chocolate store in NYC and digital marketplace. In March, Kenney opened Plant City X in Middletown, RI, bringing the Northeast it's first drive-thru vegan restaurant. On the West Coast, Kenney also opened drive-thru concept VEG'D, which replaced a shuttered Del Taco in Costa Mesa, CA. And in July, Kenney opened the doors of Liora in Baltimore, MD. The concept offers elevated, vegan takes on classic Baltimore cuisine with dishes such as crab cakes (celery root remoulade and Old Bay seasoning); BBQ Pit Beets (macaroni and cheese served with kimchi slaw); crab salad (hearts of palm served with avocado and goddess dressing); and creamy king oyster stew.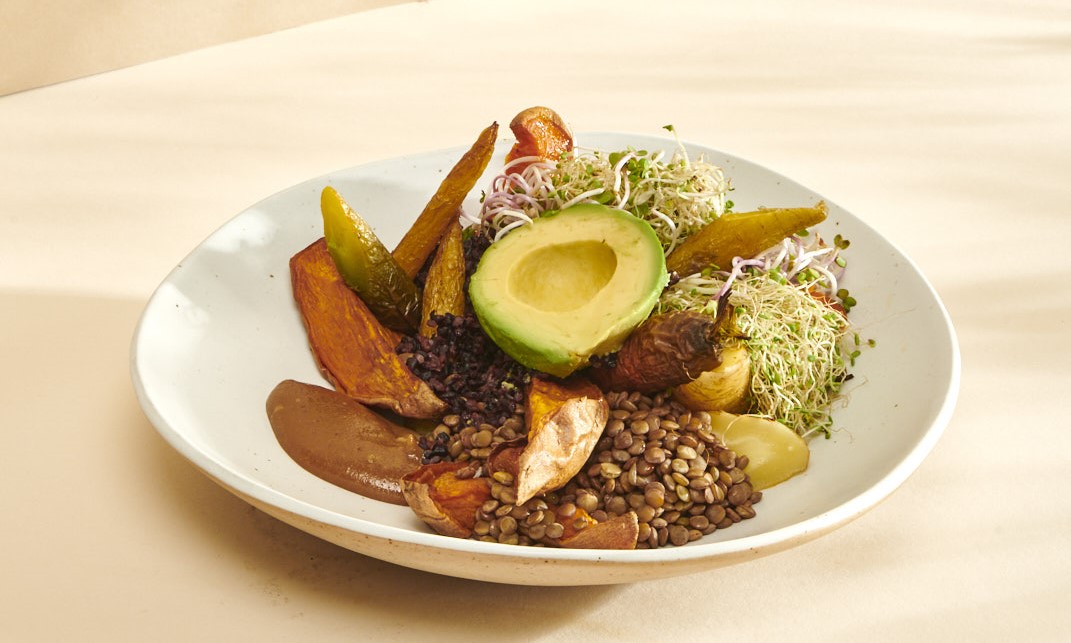 In addition to his restaurant empire, Kenney expanded his food expertise to meal delivery. In August, the chef launched meal delivery service XFood that provides access to an exclusive variety of innovative plant-based meals designed by Kenney and offered by plant-based e-commerce platform PlantX. Vegan meals such as wild mushroom alfredo, baked mac and cheese, and cauliflower and chickpea tikka masala are currently being delivered across Southern California, with the aim to reach the entire United States.
As PlantX's chief culinary officer, Kenney also works with the company to expand his New Deli vegan convenience store concept across North America. PlantX acquired the brand earlier this year, including its brick-and-mortar store in Venice, CA. The flagship location offers everyday retail goods, including household supplies, personal hygiene items, frozen foods, pantry staples, and snacks, that are sustainable and often organic and fair-trade.
For more about Matthew Kenney, read:
Chef Matthew Kenney's 40+ Vegan Restaurants: The Complete Guide
Vegan Chef Matthew Kenney Just Launched Dairy-Free Cannoli Ice Cream
Inside the Orlando Vegan Fast-Food Eatery from Matthew Kenney