Vegan actress and influencer Tabitha Brown is now a New York Times bestselling author. Her new book, Feeding the Soul (Because It's My Business), is the number one book in the Advice, How-to, and Miscellaneous category of the coveted list. Her first book, which was released on September 28, is filled with advice on how to make a life that is rooted in nonjudgmental kindness and love, both for yourself and for others.
Brown shared the announcement in an emotional video on her Facebook page. "I just got off the phone with my team. My book made the New York Times Best Sellers list. But not just that, I'm number one," Brown said in the video. "You know how sometimes you do stuff, and you do it with no expectation? And then God just blows your mind, honey. That's the moment I'm in, honey. I did it with no expectation."
Brown had happy tears in her eyes as she shared the news. "I'm still kind of in a moment of shock. And I was kinda like, what does that mean? I don't even know what to say. Thank y'all for buying my book, and for supporting me, and telling people about me," she said. "I'm so thankful. I can't even believe my life right now, y'all. I just can't even believe it. It's just a long time coming … I gotta go call my daddy."
Last week, Feeding the Soul was listed on Amazon's Editors' Best Books of October and featured on a giant billboard outside Penn Station in New York City.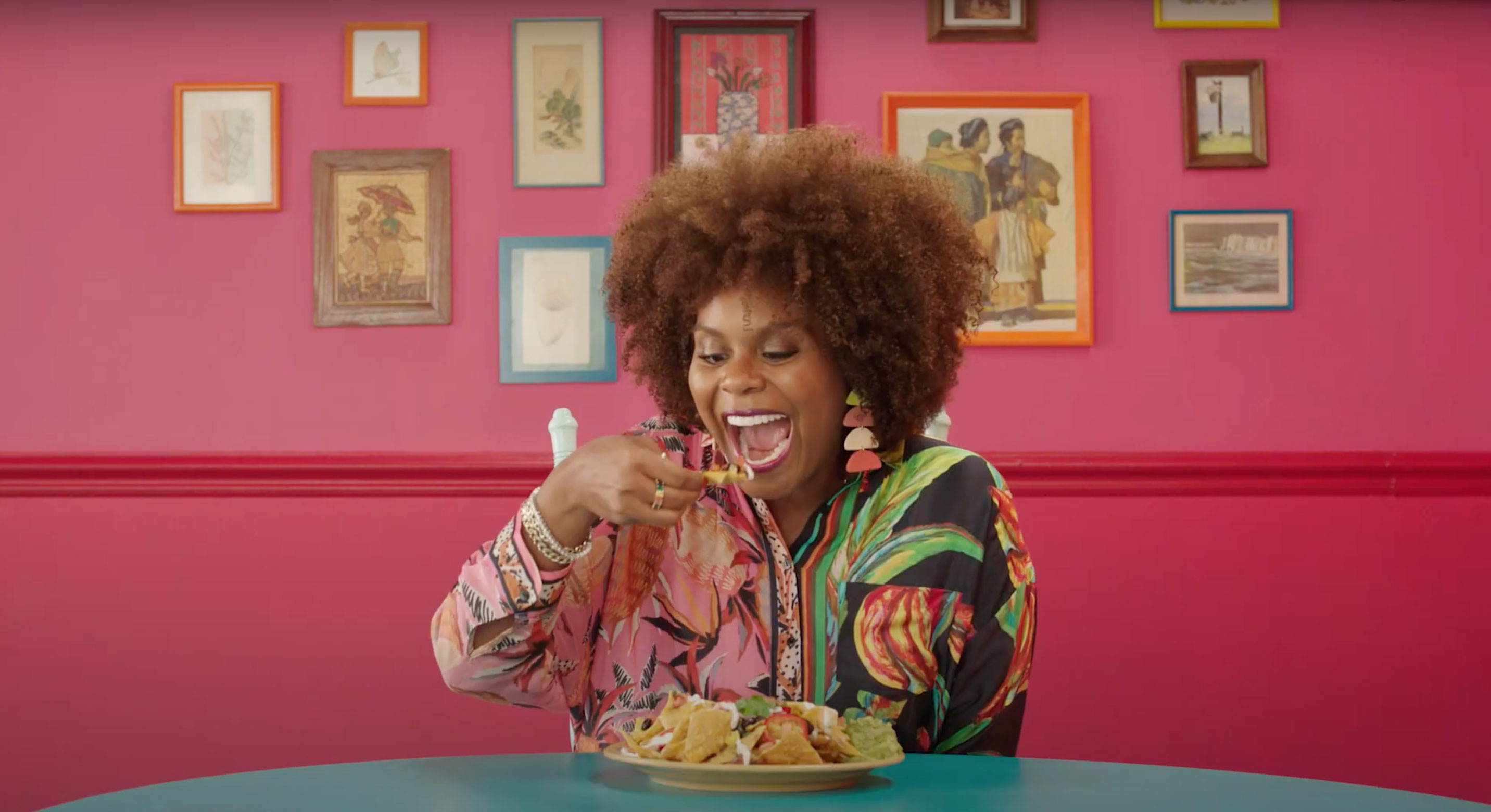 Tabitha Brown's journey: from TikTok star to NYT best-selling author
Brown, who went vegan in 2017, gained popularity after posting a video of herself eating a vegan "TTLA" sandwich—made with tempeh bacon, tomato, lettuce, and avocado—from Whole Foods Market in her car while she was working as an Uber driver. Since then, the actress-turned-vegan influencer has risen to astronomical fame, including on TikTok where her vegan carrot bacon recipe went viral last year, landing her on TikTok's top creator list in 2020.
Brown's sweet, Southern, and relatable personality has garnered her a dedicated social media following on other platforms such as Instagram and Facebook. After sharing engaging impromptu vegan cooking videos, the 42-year-old North Carolina native started expanding her reach outside of social media. Earlier this year, the vegan actress joined the cast of Showtime series The Chi in its fourth season, after starring in two seasons of her own show called All Love on the Ellen Network.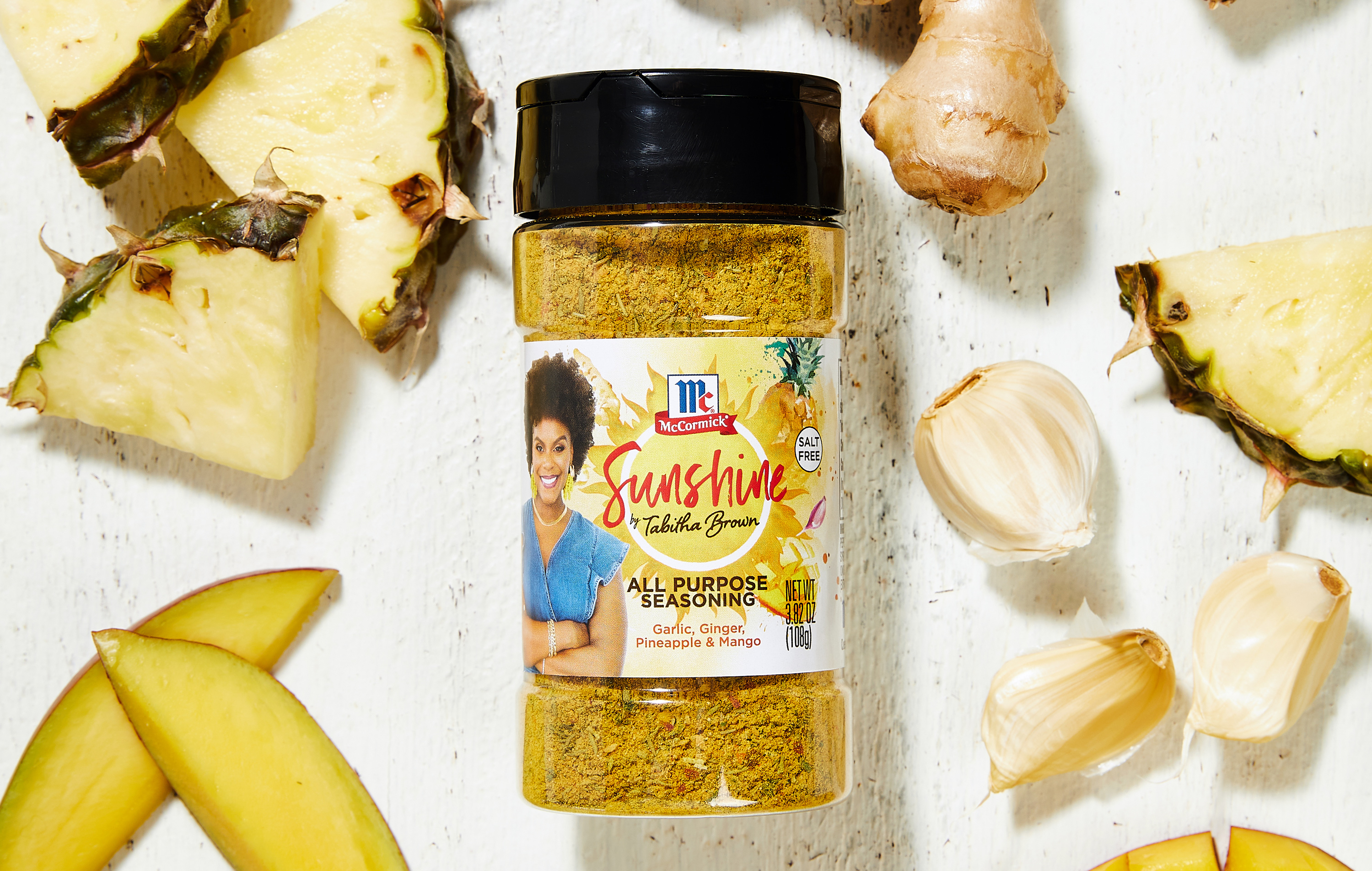 In addition to making multi-media appearances, the NAACP award-winning star has lent her voice to the Calm app to help fans relax; launched Donna's Recipe (a company named after her afro hair to help women of color grow their natural hair); and released a limited-edition Sunshine All Purpose Seasoning in partnership with spice brand McCormick (which promptly sold out of the salt-free spice blend in 39 minutes).
In July, Brown announced that she was able to "retire" her husband, who worked as a Los Angeles police officer for 15 years. Based on her success as a vegan influencer and now a best-selling author, her husband, Chance Brown, is now able to enjoy retirement earlier than planned.
For more on Tabitha Brown, read:
The 8 Vegan Foods Actress Tabitha Brown Can't Live WithoutHow Vegan TikTok Star Tabitha Brown Is Healing Her Community
Tabitha Brown Partners With Veganuary to Help Everyone Go Vegan