Vegan actress Tabitha Brown was single-handedly responsible for sparking a "TTLA" sandwich craze at Whole Foods Market deli counters in 2018. A gone-viral Facebook Live video she posted of herself enjoying the sandwich in her car had her followers flocking to Whole Foods to request it, prompting the grocery chain to expand availability of the now-famous sandwich to more than 150 additional locations nationwide and 14 locations in Canada. Named a Whole Foods' Plant-Based Brand Ambassador, the actress, talk show host, food vlogger, and upcoming cookbook author knows a thing or two about vegan eats. We caught up with her to find out what she's currently dropping into her shopping cart.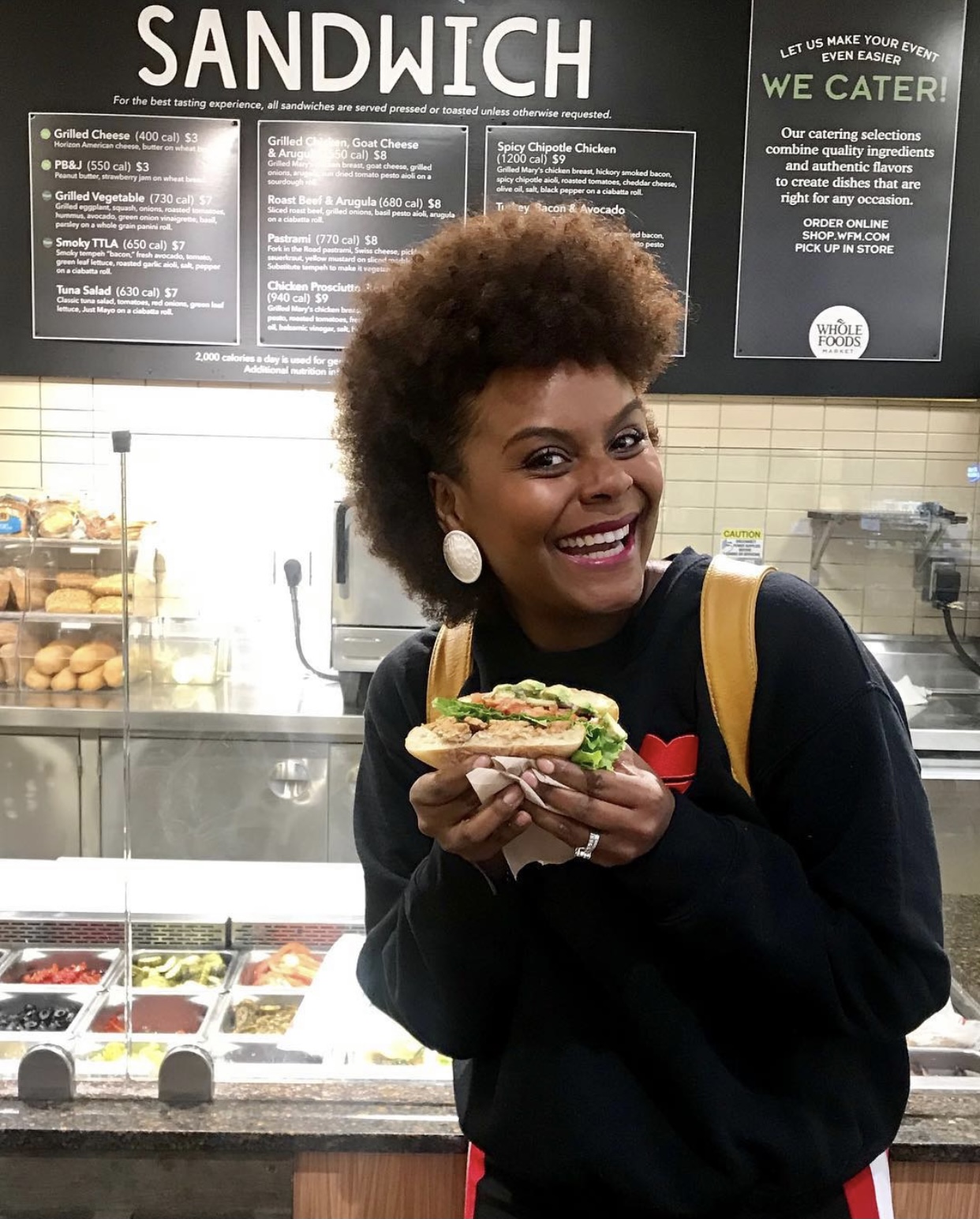 @iamtabithabrown/Instagram
1 Whole Foods' "TTLA" Sandwich
Officially called the "Smoky TTLA," the sandwich—made with garlic aioli, Lightlife tempeh bacon, tomato, lettuce, and avocado—was initially created by Whole Foods employee Dennis Horton for the Santa Monica, CA location of the grocery chain. Brown loves it and suggests adding a pickle for maximum enjoyment.
Why it rocks her world: "Of course this sandwich is #1 on my list. The way that garlic aioli meets that tempeh and avocado with a lil' pickle—it's like a match made in ciabatta heaven!"
Find it here.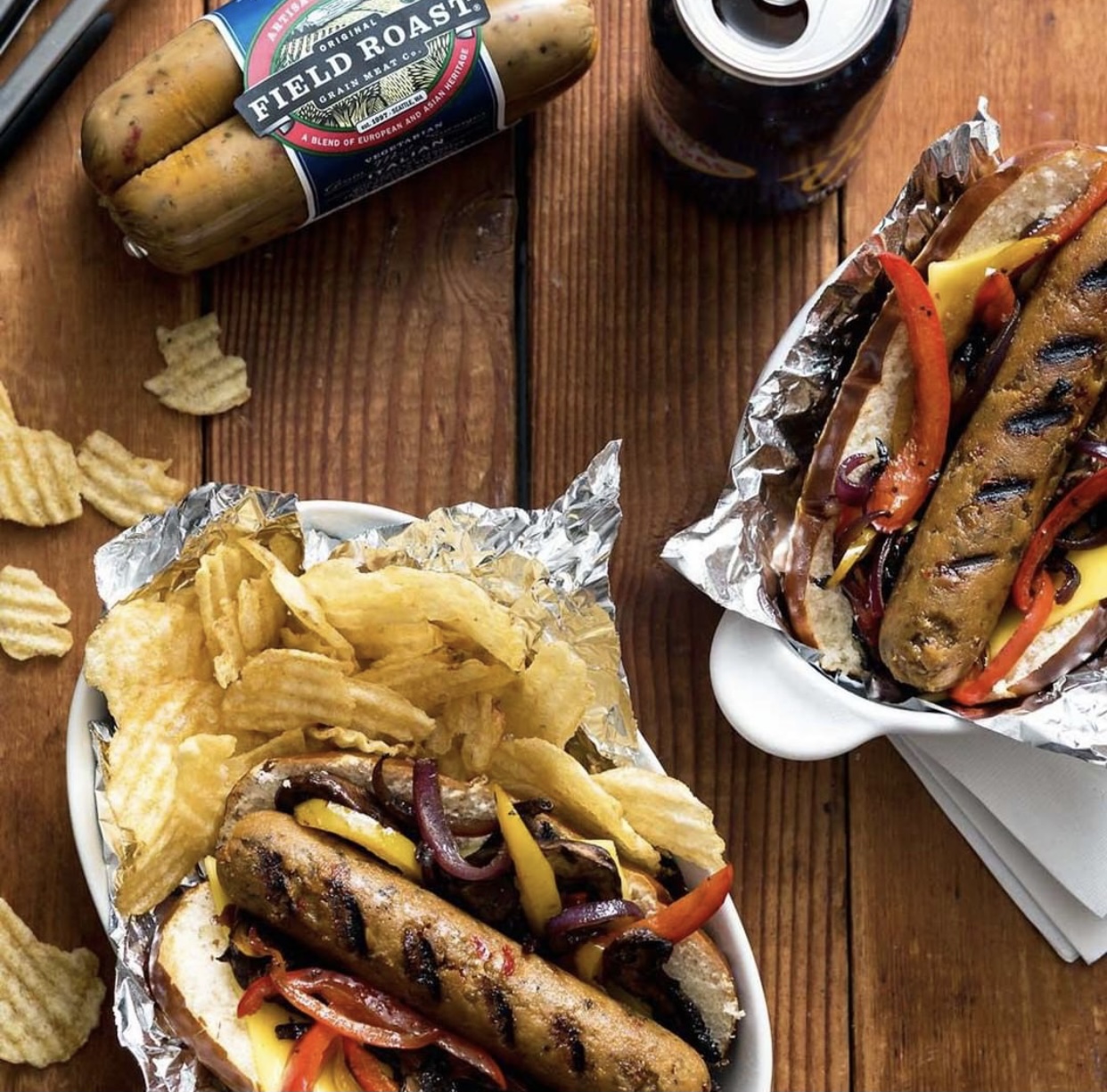 2 Field Roast Sausage
Made in small batches using traditional sausage-making techniques, these authentically seasoned wheat-based vegan sausages are full of texture and personality. Dig into flavors such as smoked apple sage, Italian, and Mexican chipotle, as well as Frankfurters and apple maple breakfast sausages.
Why it rocks her world: "I can do so many things with this sausage. We're talking sausage dogs, tacos, and lasagna! Honey, did I mention they are delicious, too?"
Find it here.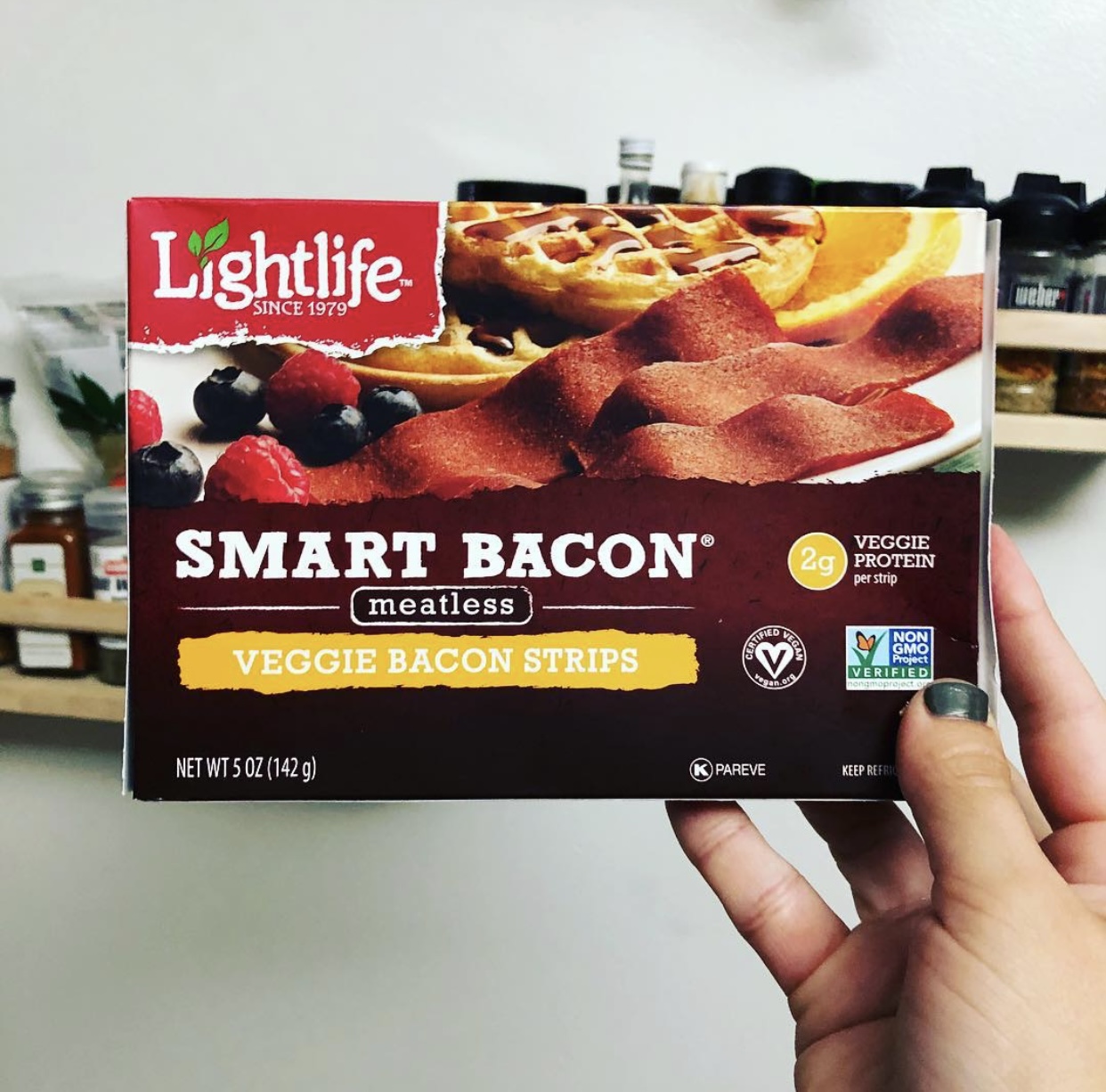 @healthyexplorations/Instagram
3 Lightlife Smart Bacon
A "smart" bacon that is free of saturated fat and cholesterol, Lighlife's soy-based Smart Bacon can be eaten soft, or fried up shiny and crisp. Either way, it brings a hearty bacon flavor to any meal.
Why it rocks her world: "It's the closest thing to the crunch of real bacon, while being oh-so-guilt-free! Make a traditional BLT or crumble them up for bacon bits on a salad! And if you're feeling fancy, wrap it around a Field Roast chipotle sausage dog and throw it on the grill!! Hallelujah!"
Find it here.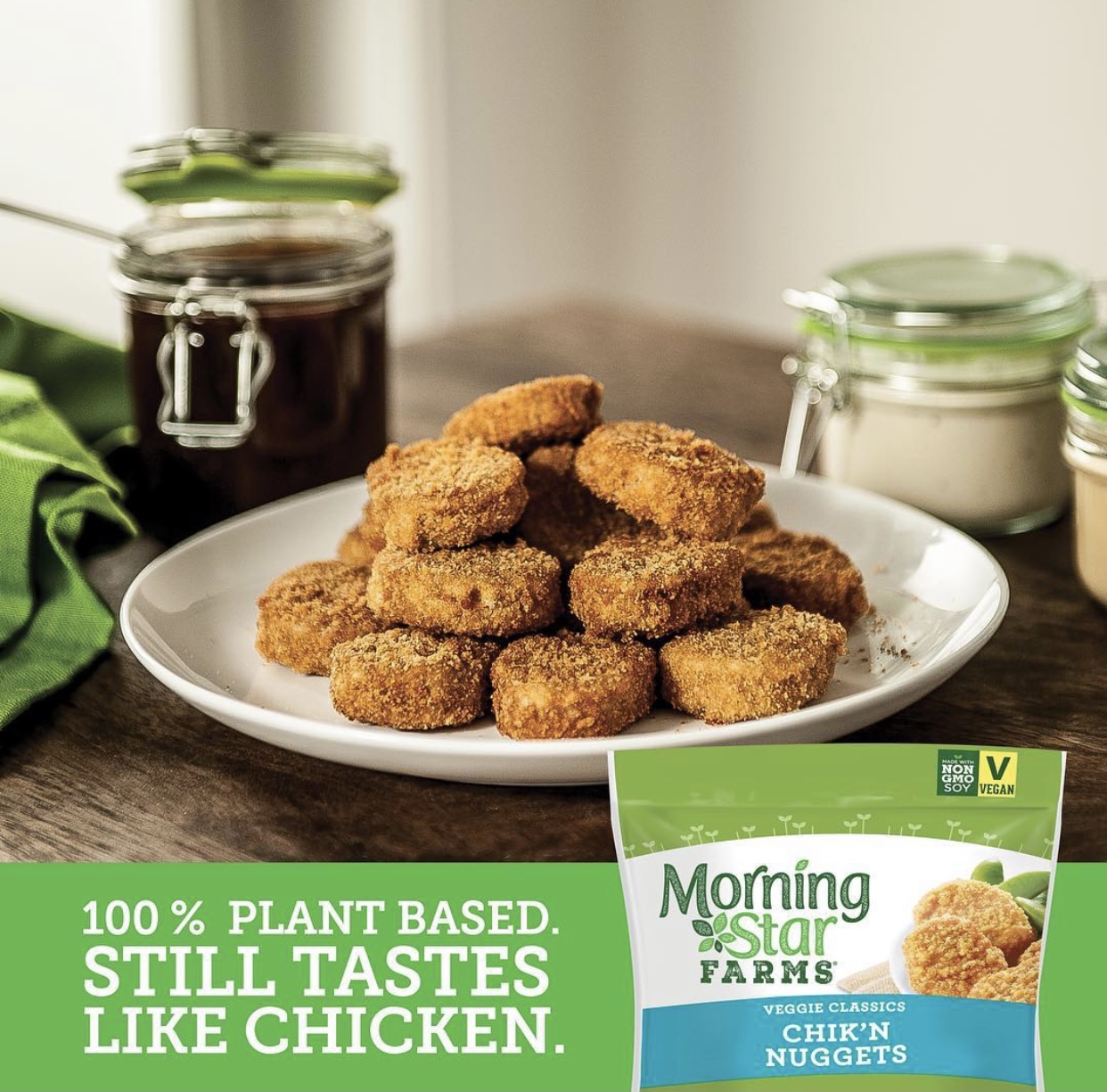 4 MorningStar Farms Chik'n Nuggets
A vegan take on an American classic, these crispy, breaded no-chicken nuggets are the ultimate comfort-food cure, perfect for pairing with your favorite dipping sauce.
Why it rocks her world: "I also discovered MorningStar Farms has some vegan barbecue chik'n nuggets! Honey, they put a praise in my spirit!"
Find them here.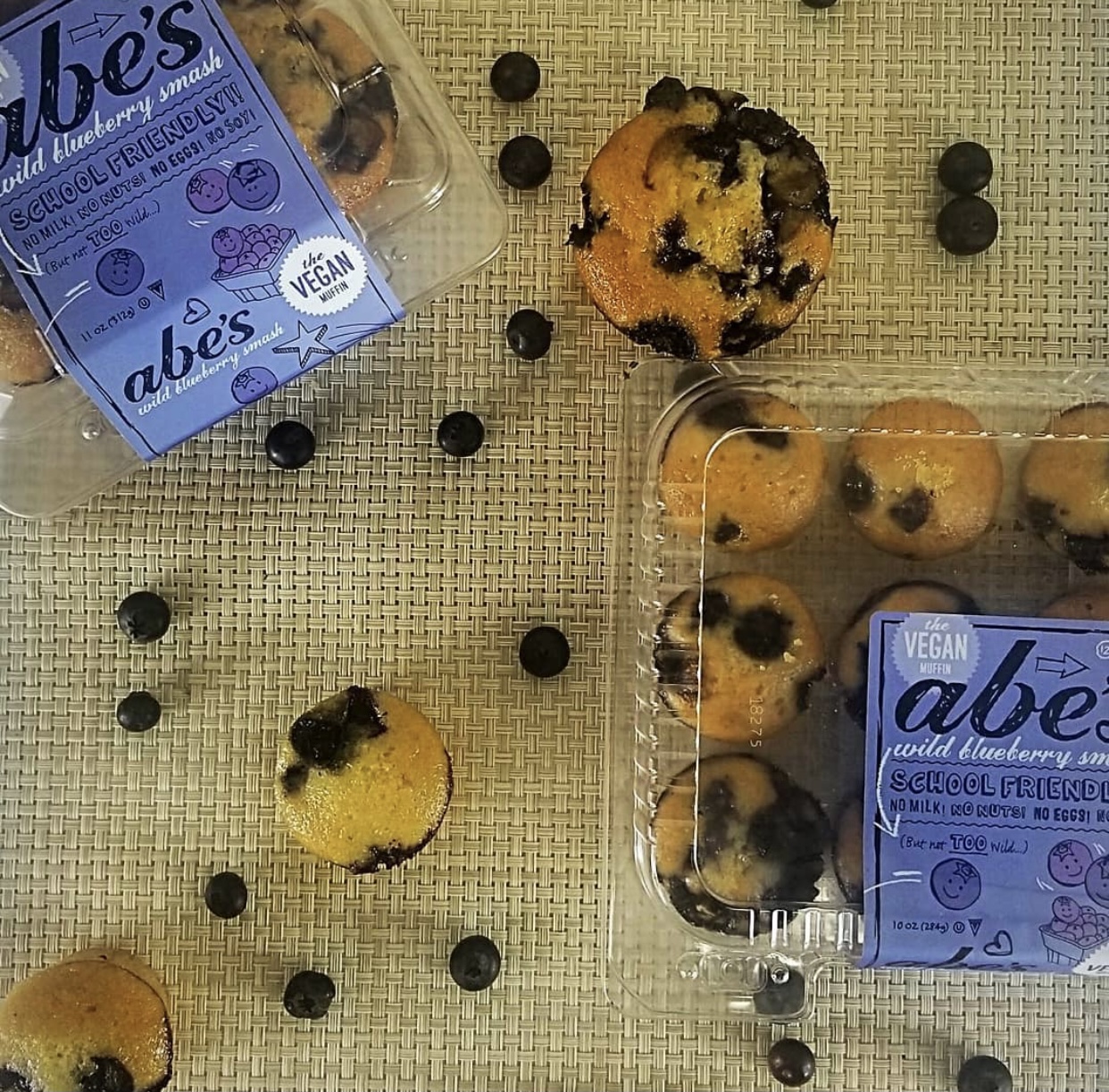 5 Abe's Muffins
These prepared muffins were born out of a desire to meet the growing demand for vegan and allergen-friendly foods (they are free of milk, eggs, soy, and nuts). Dig into flavors such as blueberry, chocolate chip, lemon poppy, and cranberry orange.
Why it rocks her world: "Abe's muffins are life, period point blank! The sweet carrot, coconut, and cornbread flavors will make you get your entire life together!"
Find them here.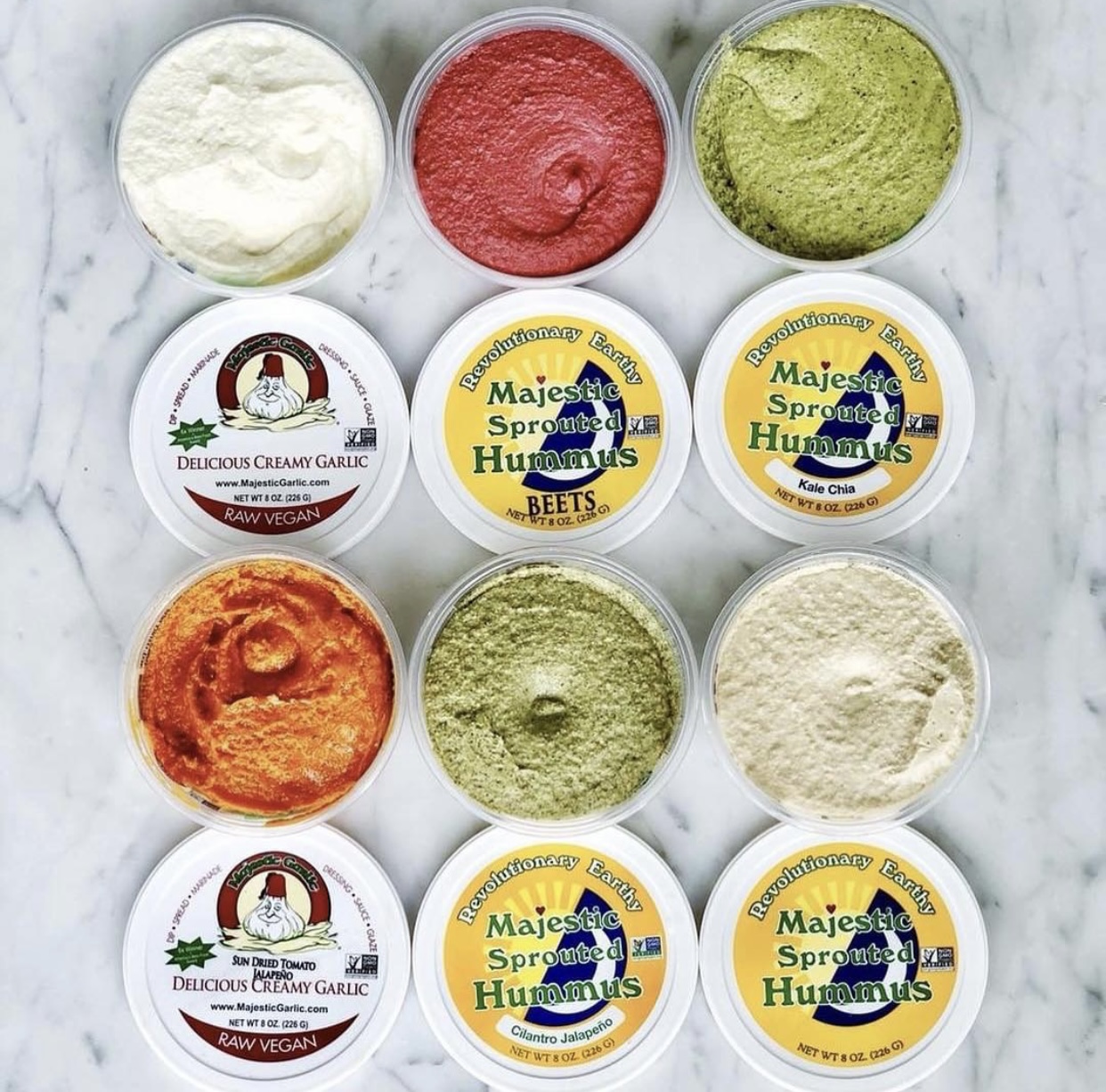 @pureveganfood/Instagram
6 Majestic Garlic Cayenne Spread
This creamy vegan dip with a kick is reminiscent of Lebanese toum. One bite of this garlic dip and you may never go back to your beloved hummus, ever again.
Why it rocks her world: "Majestic Garlic Cayenne Spread is so delicious! I literally lick the bowl! Seriously, I lick the bowl!"
Find it here.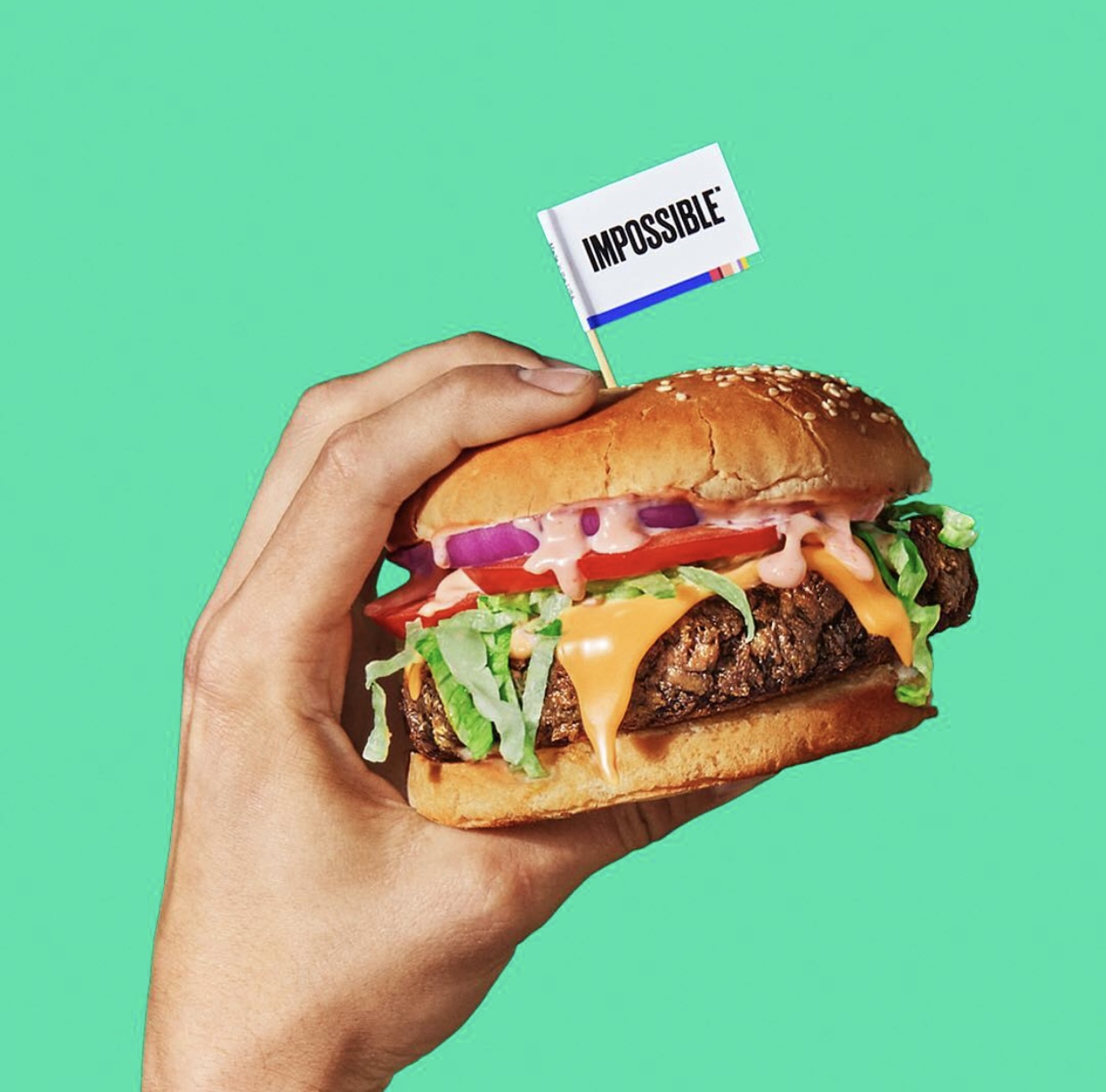 7 Impossible Burger
The plant-based patty that sizzles and bleeds when it cooks has taken the vegan food industry by storm. Using a secret ingredient called heme, it aims to mimic the meaty flavor of animal-based burgers, but it's really just plants doing the impossible.
Why it rocks her world: "Offer me an Impossible Burger anytime and my answer will always be YES! Best burger, hands down! I mean, how do they get the perfect pepper amount? It's literally perfect! I want one now!"
Find it here.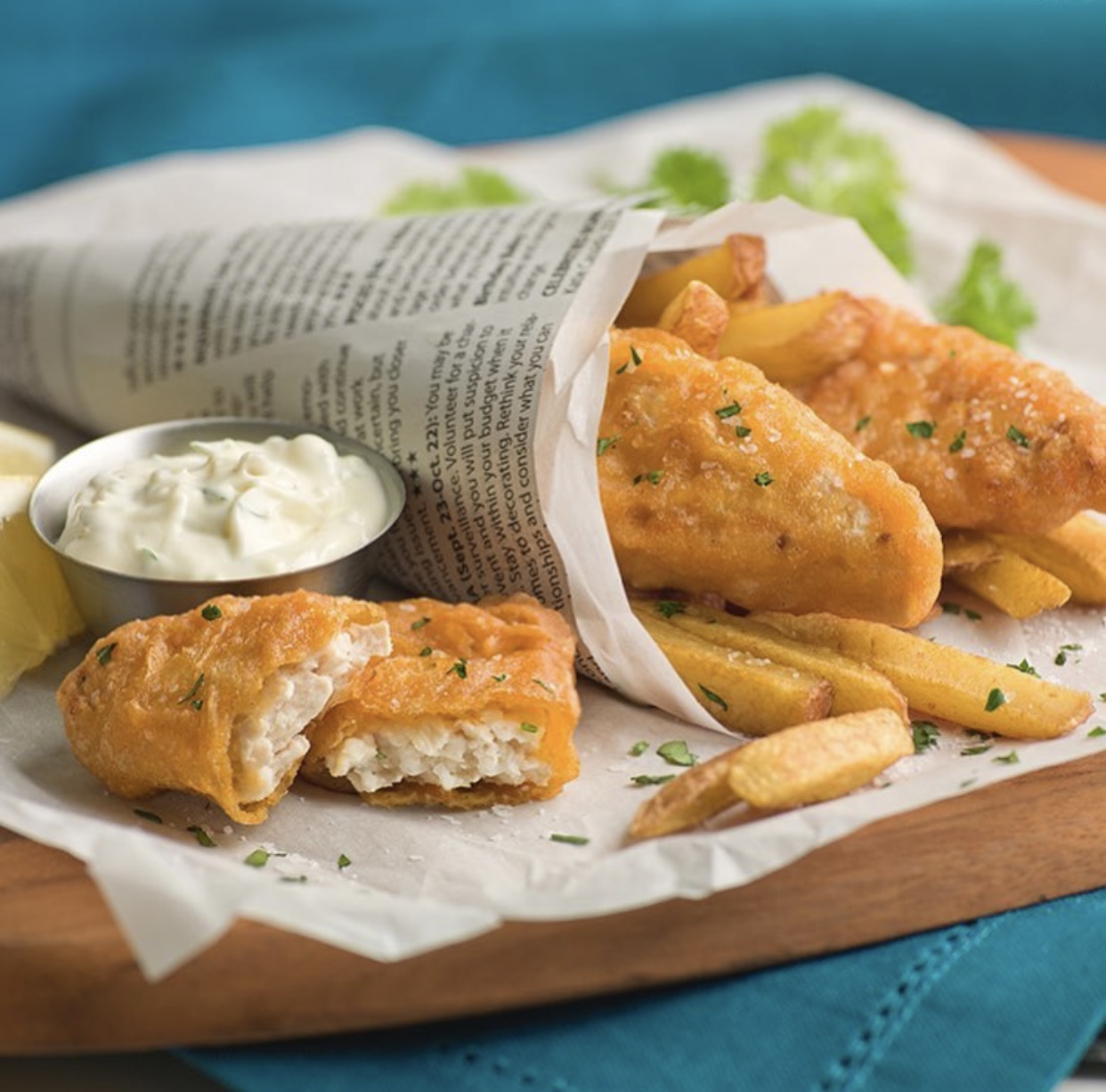 8 Gardein Fishless Filet
These crunchy, flaky, fish-free filets are a vegan's answer to a Long John Silver's meal. Add a squeeze of fresh lemon and a side of baked French fries and dinner is set—with no fish harmed in the process.
Why it rocks her world: "Gardein has great fish substitutes and I make the best tacos with the fillets! Add pico de gallo, shredded cabbage, avocado, and a pickle to the taco and you literally will sit down and think about how amazing life is in every bite!"
Find it here.
For more on Tabitha Brown, read:
Tabitha Brown Hosts Food Network's First Vegan Cooking Show
Why Tabitha Brown Never Loses Sight of Her Faith, Family, or Veganism
What's Next For Tabitha Brown? A 'Tab Time' Season and Target Collection