In July, vegan actress and TikTok influencer Tabitha Brown will launch a new, limited-edition Sunshine All Purpose Seasoning in partnership with spice brand McCormick. The spice mix—which features her face on the label—blends ingredients such as garlic (Tabitha's favorite), along with allspice, thyme, turmeric, cayenne pepper, mango, and pineapple.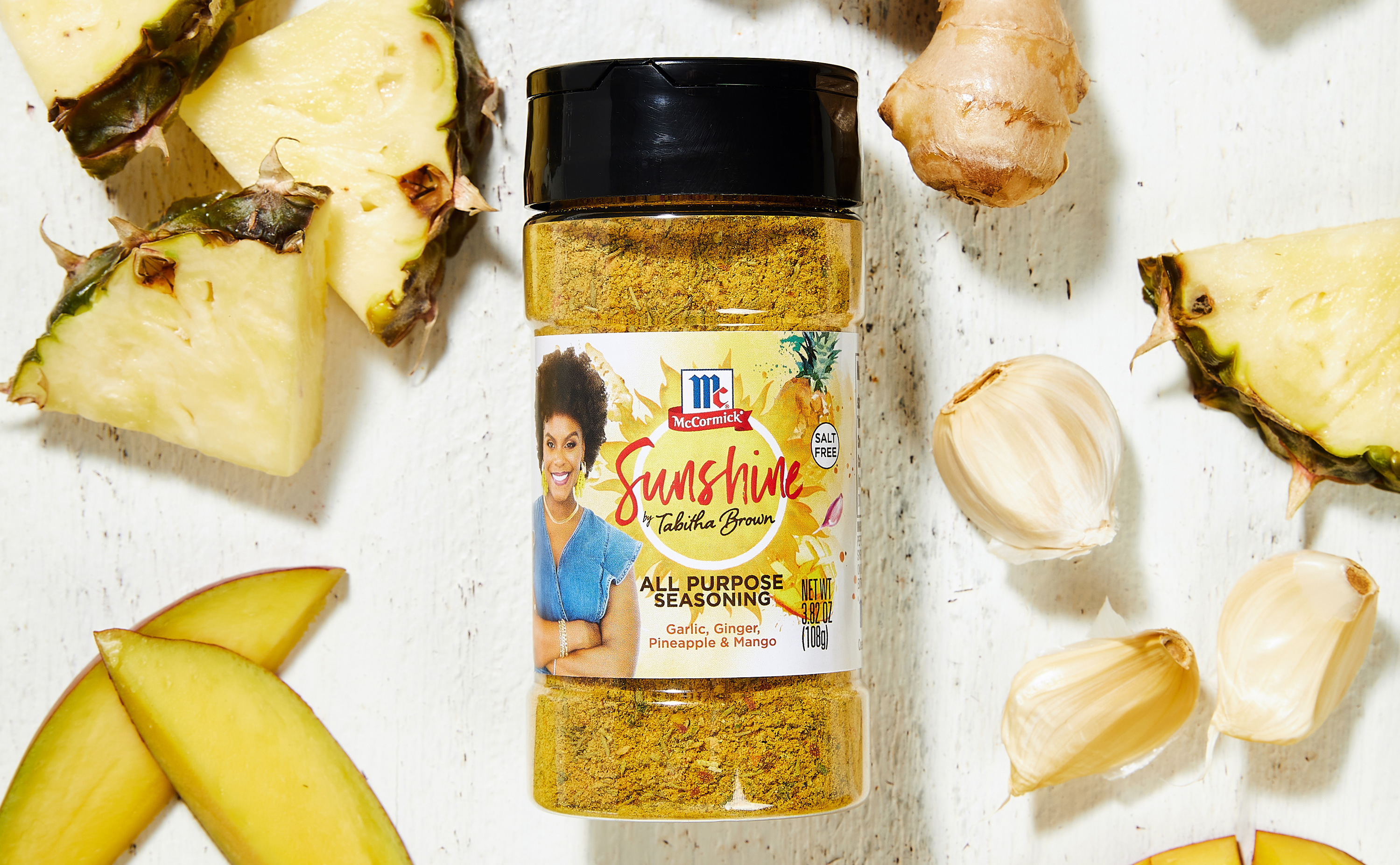 The salt-free, Caribbean-influenced spice blend is bright and warm and is suitable for a number of recipes and uses. As part of the partnership with McCormick, Brown created three recipes using the new spice blend: Sunshine Shick'n (shiitake mushroom-based vegan chicken stir-fry coated with a sweet and savory sauce); Maple Roasted Sweet Potato Wedges; and Chicky Farro Bowl (farro bowl topped with roasted chickpeas coated in Sunshine Seasoning).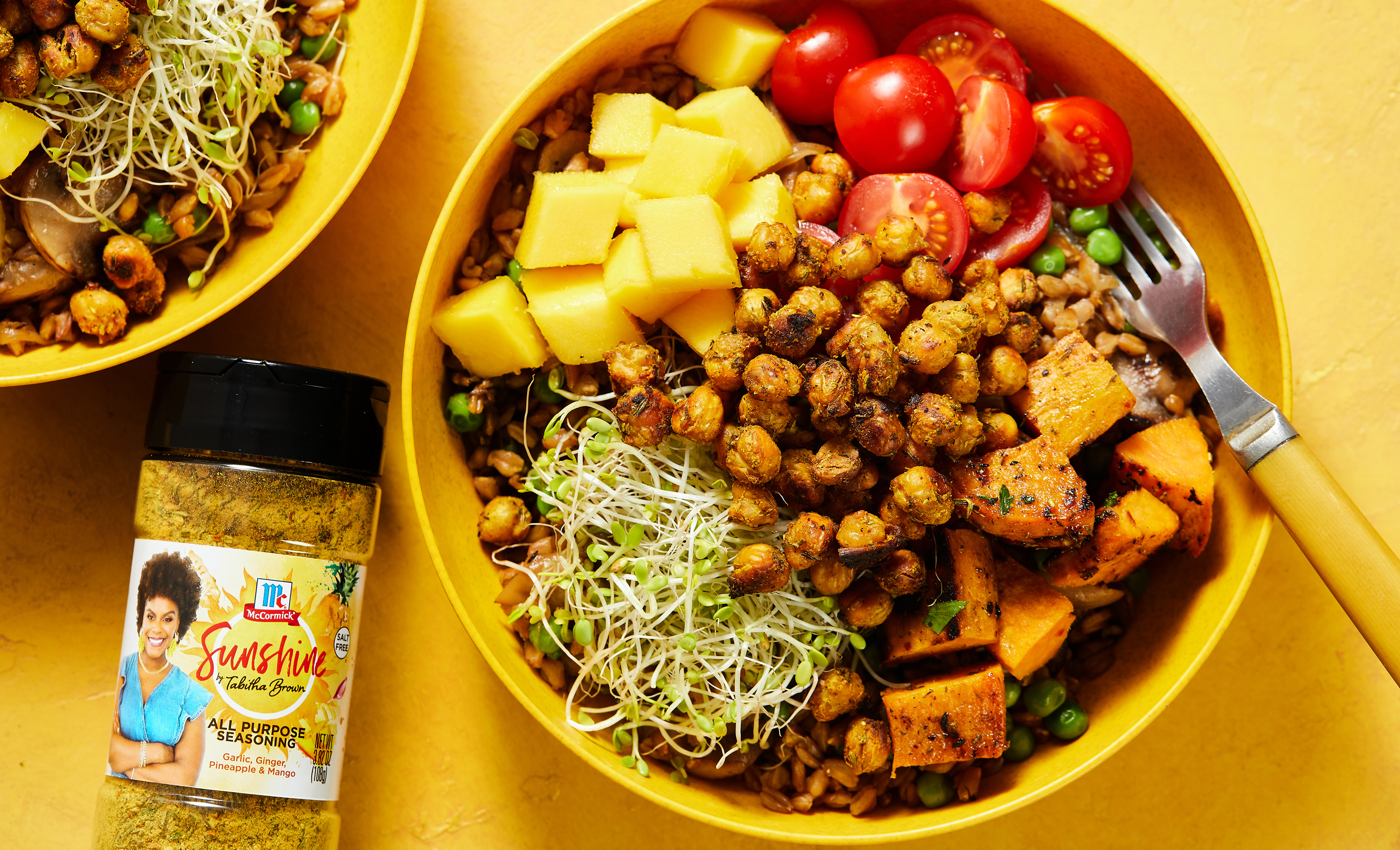 "Sunshine for me is about spreading positivity. I always say, 'Have a good day and if you can't, don't you dare go messing up nobody else's.' This seasoning is all about bringing that radiance and positive energy into your kitchen," Brown said. "You can use the Sunshine All Purpose Seasoning on any dishes you have planned this summer, whether it's for heading out to a barbecue or cooking at home because that's your business."
Starting on July 8, the limited-edition Sunshine All Purpose Seasoning will be available for purchase online, exclusively through McCormick.com, while supplies last.
Tabitha Brown takes on the world
Brown's partnership with McCormick is the latest in a number of projects with big brands. Earlier this year, Brown starred in a new Calm app sleep story, "Slowing Down with Tabitha Brown," which is available through the Calm app. Brown's collaboration was advertised on a video billboard ad in New York City's Times Square.
Since first gaining notoriety in 2017 after sharing a video of herself eating a "TTLA" sandwich from Whole Foods, Brown has gained more than 10 million social media followers. Earlier this year, Brown nabbed the NAACP Image Award for Outstanding Social Media Personality for her creative recipes, compassionate messaging, and for helping make the vegan lifestyle easy, accessible, and inclusive.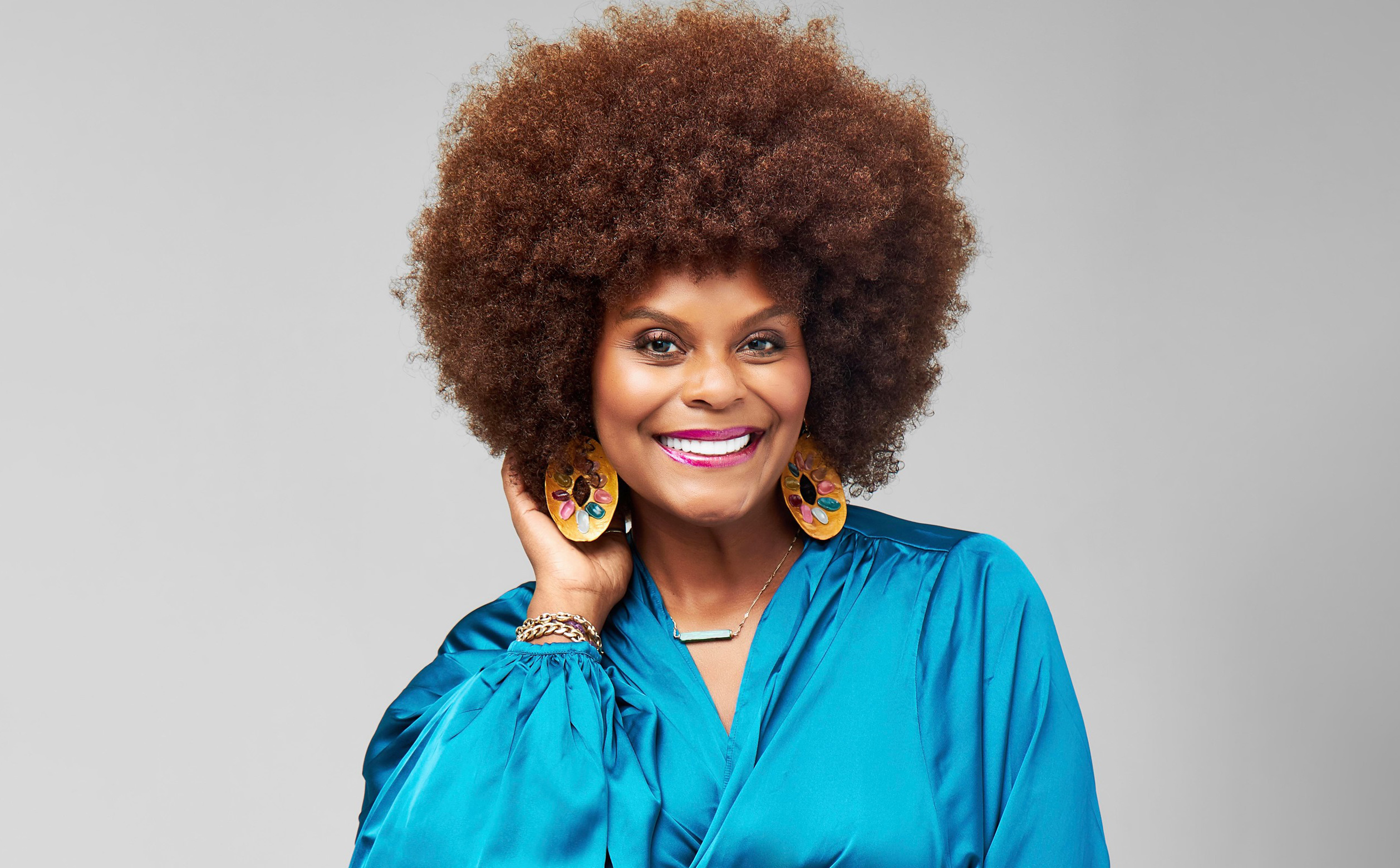 Beyond social media
In April 2020, Brown signed with Creative Artists Agency (CAA)—one of Hollywood's top talent agencies—and has since risen to fame outside of social media, too. She has made guest appearances on shows such as Steve Harvey's web series Steve on Watch and Red Table Talk on Facebook Watch, hosted by Jada Pinkett Smith and family. The vegan actress joined the cast of Showtime series The Chi in its fourth season, and she also starred in two seasons of her own show called All Love on the Ellen Network.
Additionally, Brown recently announced her first book, Feeding the Soul (Because It's My Business), which releases on September 28, 2021. In the book, Brown shares personal stories, inspirational quotes—and a few vegan recipes—that show readers how to make a life for themselves that is rooted in nonjudgmental kindness and love.