Swedish car company Volvo Cars and fashion designer Phillip Lim just launched an innovative leather-free handbag. Through his Phillip Lim 3.1 brand, Lim created the handbag to showcase Nordico, a vegan interior material slated to debut in the next generation of fully electric Volvo car models. Created by Volvo to help the car company achieve its sustainability goals, Nordico is made from recycled material such as PET bottles, bio-attributed material from sustainable forests in Sweden and Finland, and corks recycled from the wine industry.
"Sustainability has been a part of the 3.1 brand from the beginning; working to achieve a sustainable balance in everything we do. Our brand mantra is to make less, mean more," Lim said in a statement. "Connecting with Volvo on this sustainability project was an instant alignment of values."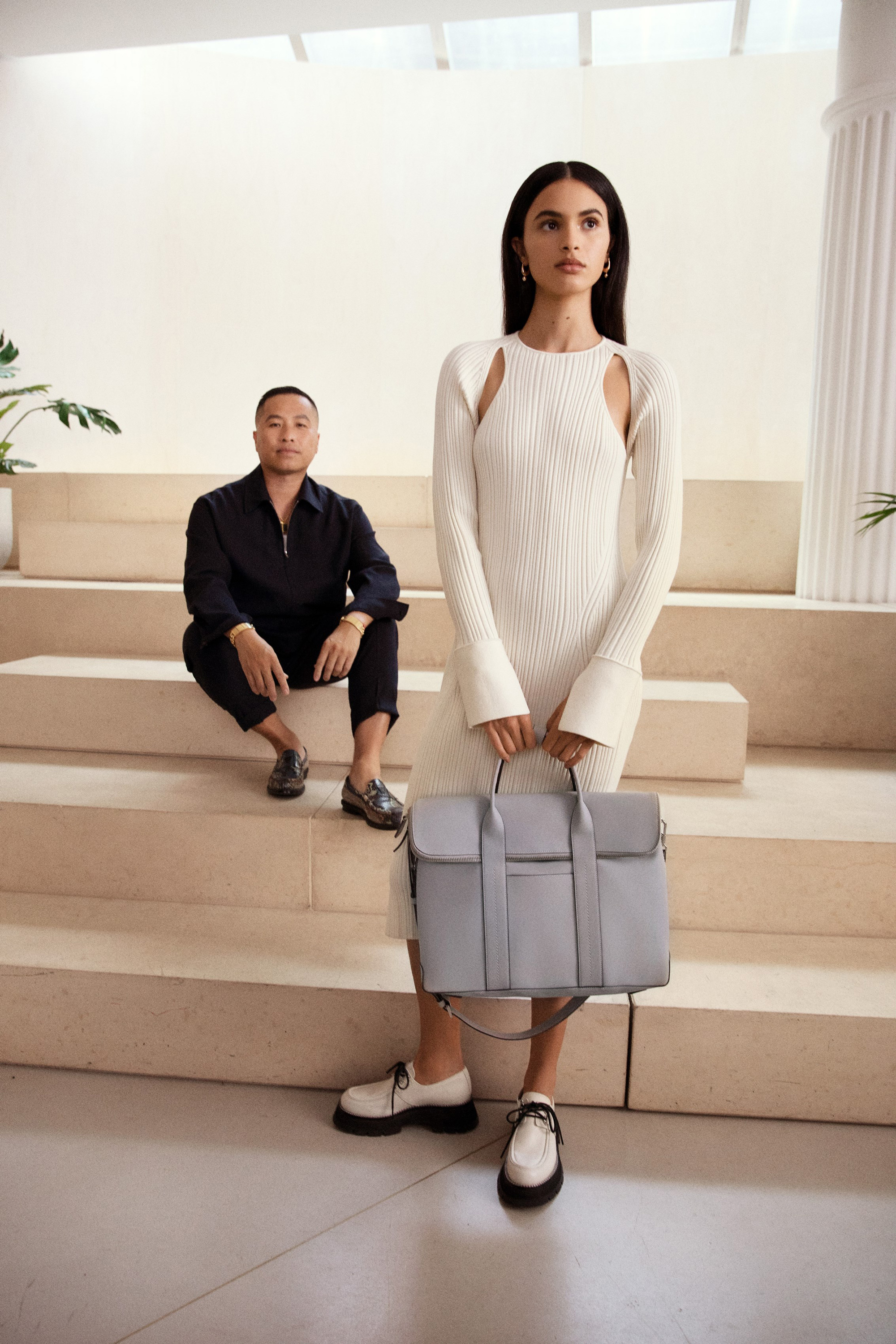 A world-renowned fashion designer, Lim previously created a carbon-neutral dress with sequins made from algae-based bioplastic inspired by marine ecosystems. For his Volvo collaboration, Lim created the Nordico handbag for the eco-conscious traveller and around the principle of "luxstainability," a trend Volvo identified in its Rise of Conscious Design report that cruxes on shifting away from non-sustainable materials such as leather while still maintaining quality in luxury designs. The handbag—which is inspired by minimalistic Scandinavian design and features discreet storage, a double strap, and a special signature pouch—is not available for purchase but will be used in charity auctions and giveaways.
"We have a vision of where we need to go in the future, with the first step to ensure we harness sustainable, natural, and recycled materials," Volvo Head of Design Robin Page said in a statement. "The collaboration with 3.1 Phillip Lim to create a bag inspired by tomorrow's materials, solidifies both our ambitions to challenge the wider design industry to reconsider the materials we use."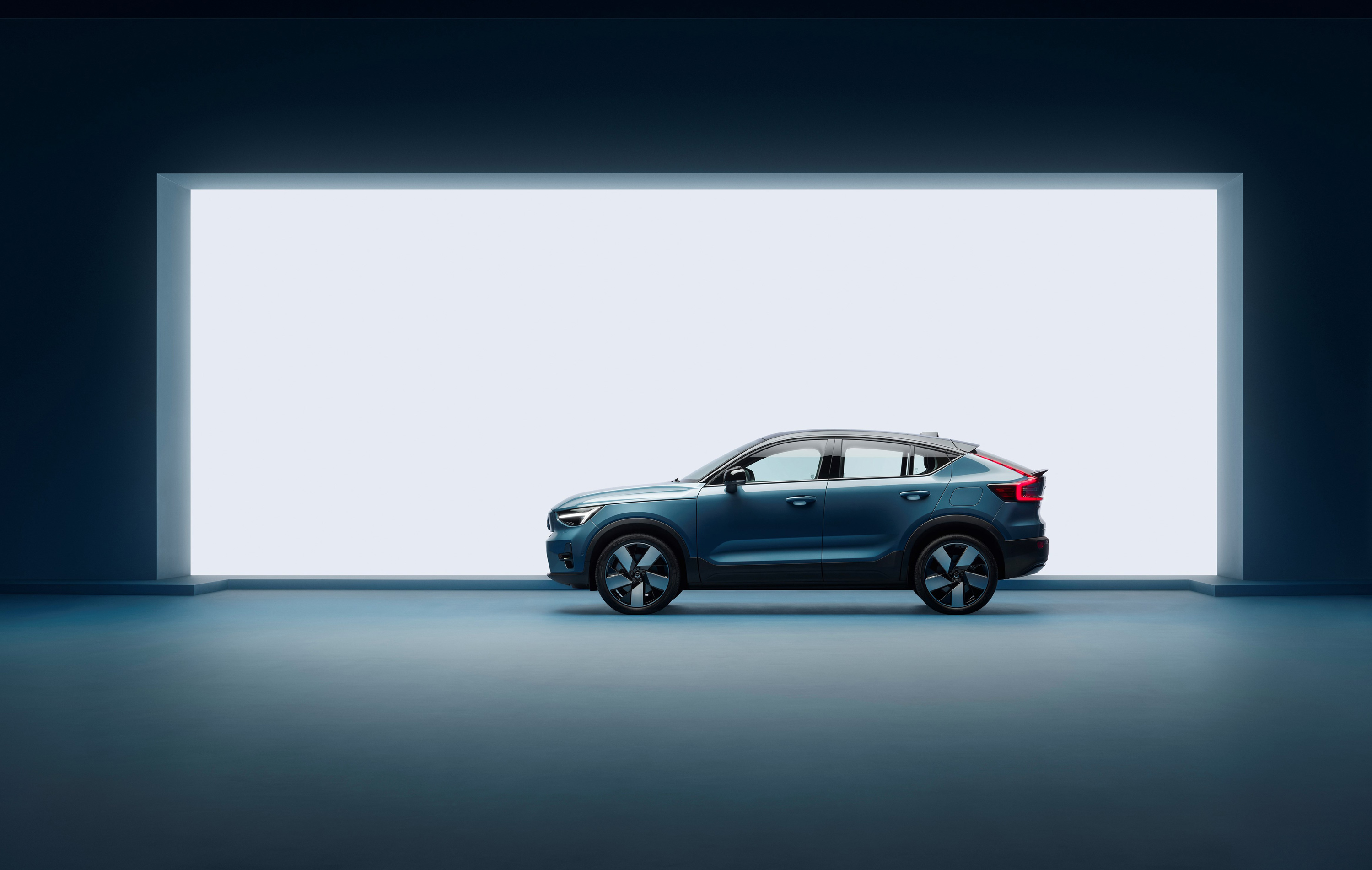 Volvo goes leather-free
Earlier this year, Volvo made a commitment to only produce electric cars, starting with its new C40 Recharge, an electric crossover coupe SUV. The new C40 Recharge also champions a new leather-free era for Volvo, which aims to only sell electric cars made with leather-free interiors by 2030 as part of its goal to become a circular business by 2040.
To set a standard for the rest of the car industry, Volvo is also working to remove cattle industry byproducts from vehicle components such as plastics, rubber, lubricants, and adhesives. "From creating runway collections to the interiors of cars, we have a shared responsibility to find sustainable material alternatives," Page said.
The Volvo X Phillip Lim handbag follows a similar product launch with footwear brand Casca, which created a limited-edition sneaker from sustainable materials in honor of World Car Free Day. Together, these collaborations represent a bigger shift in both the fashion and automotive industry away from environmentally harmful materials such as leather.
"I strongly feel that in our collective current state of mind, we have the freedom to find sustainable solutions with new materials, while still being able to achieve high design," Lim said in a statement, adding, "which is the ultimate luxury."
For more about leather-free cars, read:
All Future Mini Car Models To Go Leather-Free
Volkswagen To Use Vegan Apple Leather In New Electric SUV
New Group To Advance Sustainable Vegan Materials In Multiple Industries