Today, iconic New York City restaurant Serendipity3 is unveiling a vegan version of its most popular dessert, the Frrrozen Hot Chocolate. The vegan dessert ($19.95) is made from a secret mix of 14 cocoa powders, powdered sugar, and coconut cream, that is all blended with ice, and topped with a mountain of coconut milk whipped cream and a sprinkling of toasted coconut flakes.
"Our menu has always included plant-based items, so it was only fitting that we developed a vegan version of our Frrrozen Hot Chocolates, the iconic dessert that has satisfied nearly 30 million guests since we opened our doors in 1954," Chef Joe Calderone, Creative Director of Serendipity3, said in a statement. "We're proud to offer a larger vegan menu to accommodate plant-based eaters in search of a serendipitous dining experience."
Throughout its history, the restaurant has served celebrities such as Marilyn Monroe, Andy Warhol, Beyoncé, and Kim Kardashian. In addition to attracting celebrity clientele throughout its nearly seven decades-long history, Serendipity3 has been featured in three major Hollywood productions, One Fine Day (1996) with George Clooney and Michelle Pfeiffer, Serendipity (2001) with John Cusack and Kate Beckinsale, and Trust The Man (2005) with Julianne Moore and David Duchovny.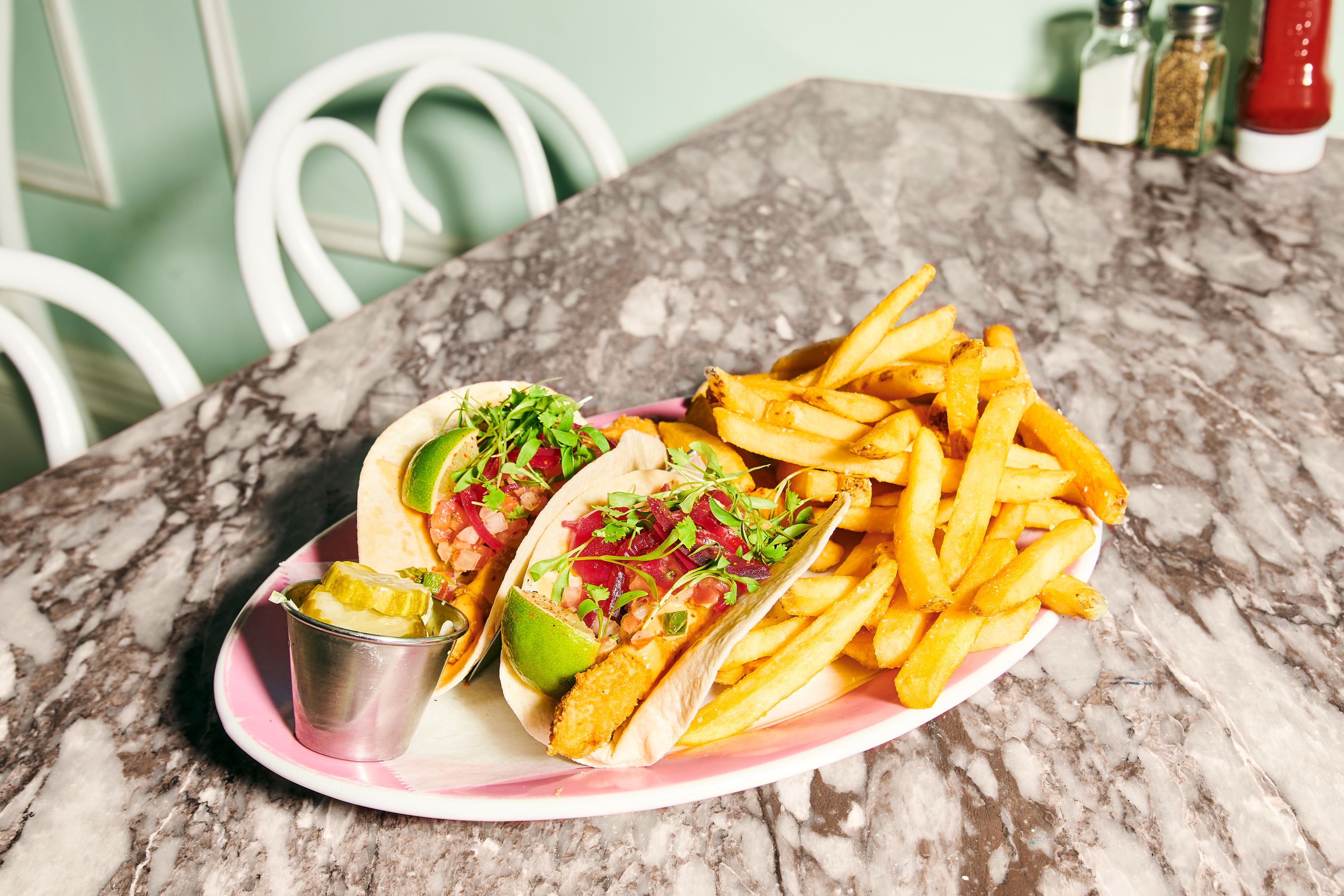 Serendipity3's celebrity fans Beyoncé and Kim Kardashian love vegan food
To complement the decadent vegan Frrrozen Hot Chocolate, Serendipity3 is also updating its menu with other vegan items, including a Vegan Black Bean Burger, Crispy Vegan Chicken Tacos, Serendipity Vegan Truffle Mac, Crispy Vegan Polynesian Pineapple, and more—dishes that some of its most popular plant-based patrons might find appealing.
Musical artist Beyoncé has been known to follow a plant-based diet when she is preparing for performances, including her historic Coachella show in 2018. Prior to hitting the stage, Beyoncé took to Instagram to urge her fans to join her on her plant-based journey by signing up for 22 Days Nutrition—a vegan meal plan she co-founded with nutritionist Marco Borges. In 2019, Beyoncé and Jay-Z also backed Borges' "The Greenprint," a multi-pronged project that promoted the plant-based lifestyle.
The power couple also frequently invests in vegan businesses, including through the Black-Owned Small Business Impact Fund, created by Beyoncé's nonprofit BeyGood in partnership with the NAACP. This fund has awarded $10,000 grants to Black-owned vegan businesses such as The Pink Bakery, Good Girl Chocolates, and Herban-Eats.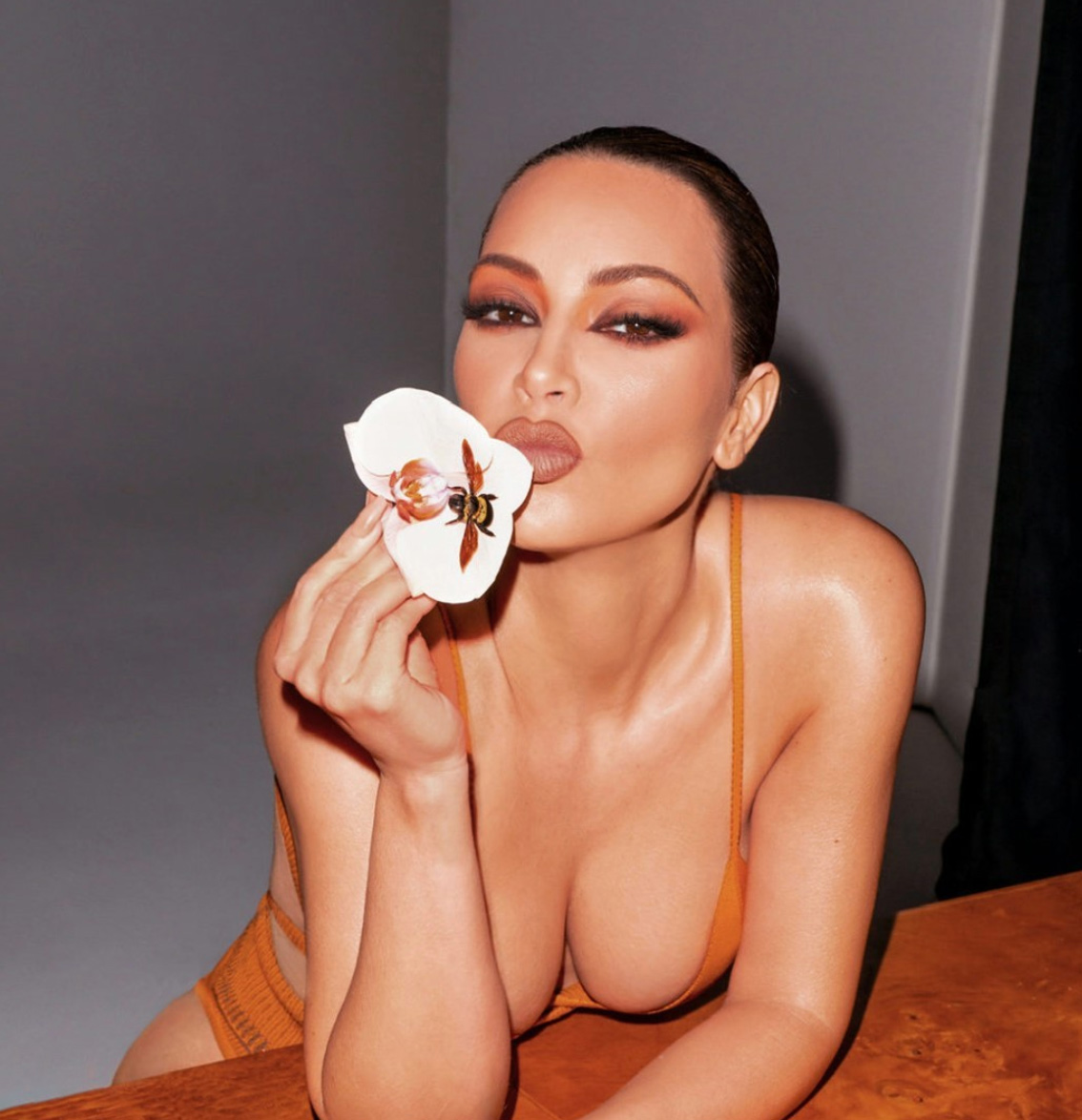 As a fan of Serendipity3, Kim Kardashian has been transitioning to a plant-based diet since 2019. The reality star is now a fan of Beyond Meat products and often uses them to create vegan versions of her favorite meals. This summer, Kardashian tested her cooking chops during her sister Kourtney Kardashian's Poosh Your Wellness Festival where she led viewers through a culinary class showing them how to make her famous tacos stuffed with seasoned Beyond Beef, served in gluten-free almond flour tortillas, and topped with vegan Violife cheddar cheese, dairy-free sour cream, tomatoes, onions, and avocado.
Kourtney Kardashian has since gotten in on the vegan fun and admits that she is now "95-percent plant-based." She is now engaged to Blink-182 drummer and longtime vegan Travis Barker, co-owner of iconic vegan hotspot Crossroads Kitchen in Los Angeles.
For more about celeb-approved vegan restaurants, read:
Planta Is the Hottest Celeb Spot in South Beach
Hollywood Celeb Hotspot Now Ships Vegan Ice Cream Nationwide
Why Hollywood's Hottest Celebrity Restaurant Is Vegan