The most recent episode of variety show Saturday Night Live (SNL) tackled the topic of the climate crisis in light of the 2021 United Nations Climate Change Conference (COP26). SNL's recurring "Weekend Update" segment took COP26 leaders to task for their leniency on mitigation efforts, especially around limiting global reliance on animal agriculture and fossil fuels. The segment welcomed Mother Earth (played by Aidy Bryant) to speak on the topic of climate change.
Lauded as the last-chance summit for real climate action, COP26 concluded on November 12 and left many environmental activists disappointed. While the historic event did see leaders make some commitments to curb methane emissions and halt deforestation, animal agriculture—a leading contributor to both of these issues—was not at the center of climate talks and agreements despite several global campaigns with celebrity endorsements, including the Plant Based Treaty and #CowIntheRoom.
Bryant started her commentary with references to animal exploitation. "I'm just a normal mom who's hot and pissed. Here's the thing. I am not a hard a**. You guys gotta admit, I've been a very cool mom," Bryant said. "I let a lot of weird stuff slide … like, I let you do SeaWorld. I let you put mascara on rats and monkeys. And New York is like a mix of cabs and horses and I don't love it but do your thing."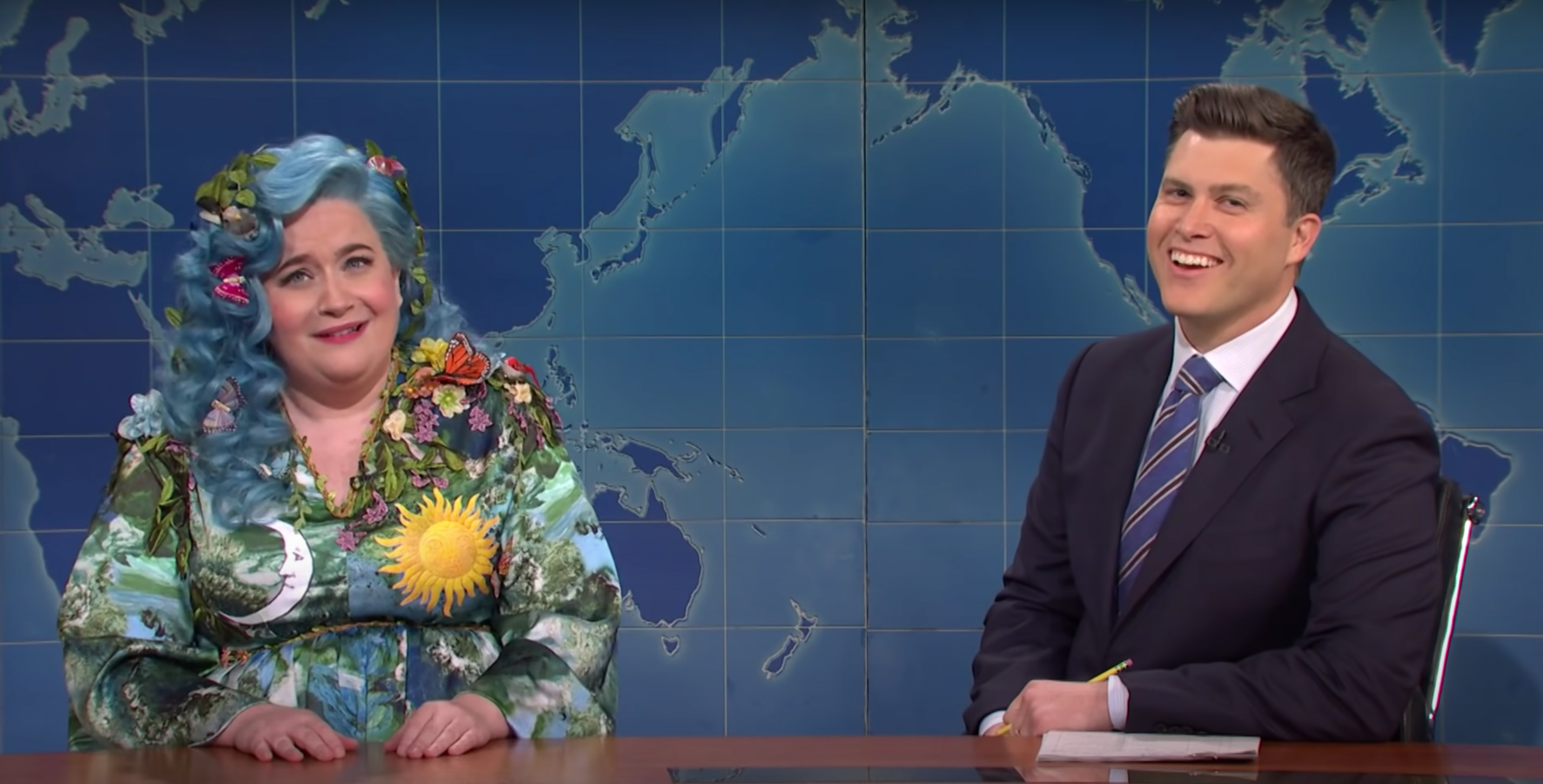 "But now I am worried. I think I'm sick," Bryant continued in character, sarcastically, before explaining what must be done to reverse the climate crisis. "Well, it's all the things that you don't want to do. Like, no more hamburgers or Forever 21," she says, pointing to the environmentally damaging effects of animal agriculture and fast fashion.
The rest of the segment is dedicated to discussing human reliance on fossil fuels. "Coal is from my a**," she says. "The sun is right there, literally begging for a job, but you guys are like, 'No, no, we have a grand tradition of burning our mom's a**.'" Host Colin Jost expresses hope that new technologies will help humans avoid the worst of the climate crisis to which Bryant responds, "Oh, see, I'm going to miss humans after you burn. You guys are so cute."
"I'm your mother, I care about you, I love you, and this can go one of two ways," Bryant ends the segment. "You help me or I'm going to kill you."
SNL tackles vegan issues with a touch of comedy
Bryant's portrayal of Mother Earth on this week's episode of SNL is not the first time the comedian has addressed a vegan issue on "Weekend Update." In a March 2019 episode, Bryant and fellow SNL cast member Kate McKinnon took on the roles of Wylene and Vaneta Starkie of (fictitious) meat-delivery service Smokery Farms. The duo explained that the rise of talented animal videos on the internet such as "Pigcasso" (a pig who paints) put a damper on their meat business as it diminishes the cognitive dissonance necessary for people to hold in order to eat intelligent beings. The Starkies reminded viewers that their meat is sourced from animals who are "individually verified to be stupid, bad, rude, and talent-free," in order to assure customers that they are justified in eating them.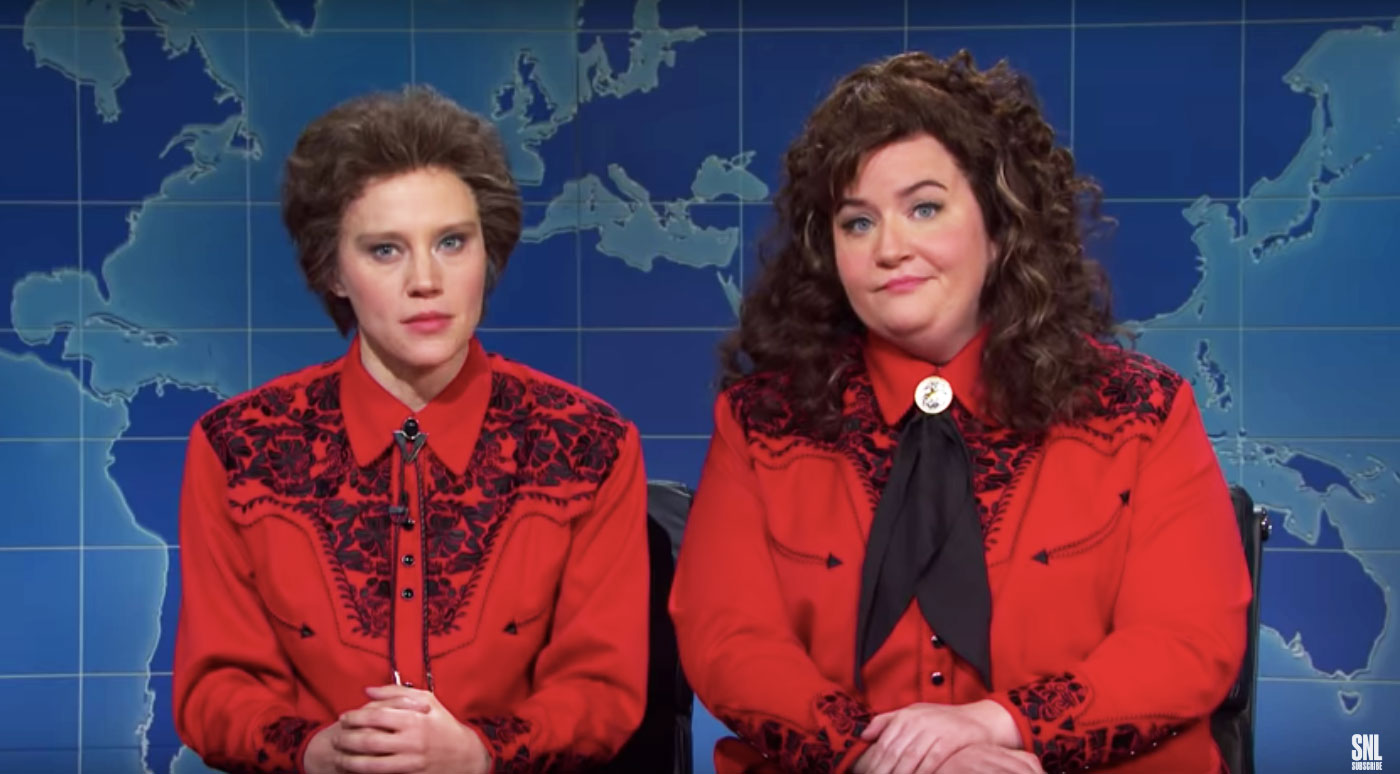 The duo returned to the Weekend Update in November 2019 to comment on the proliferation of plant-based burgers, including the Impossible Whopper at Burger King, which the Starkies confirmed was further bringing down their meat sales. That same month, the "Weekend Update" segment also addressed the rise of plant-based milks by focusing on the bankruptcy filing of dairy giant Dean Foods.
For more about animal agriculture and COP26, read:
Joaquin Phoenix, Rooney Mara Bring Vegan Message to TED Climate Summit
COP26 Puts Carbon Footprints on Menus. Why Is Beef Still Served?
COP26 Shortcomings on Addressing Animal Agriculture and Climate Change