Marriott Bonvoy-owned hotel brand Aloft is adding a vegan egg sandwich to its breakfast menu for the first time at 150 locations nationwide. The new Plant-Based Sandwich features Beyond Meat's signature breakfast sausage and a JUST Egg vegan patty, along with savory vegetables served on an everything bagel. The sandwich represents the first time that Aloft has served a vegan breakfast option since it first opened in 2008.
The new breakfast concept was crafted to meet the changing needs of Aloft's music-loving and tech-savvy travelers. In addition to the Plant-Based Sandwich, Aloft will offer guests plant-based grab-and-go options such as Sambazon Açaí Bowls and Dragon Fruit Coconut Chia Oats, and cold brew made in partnership with Oatly in Signature Toasted Marshmallow, French Vanilla, and Roasted Hazelnut flavors.
"Aloft's new breakfast concept was rebooted with current consumer tastes and preferences in mind. The pandemic presented a unique opportunity for us to holistically reassess how we can deliver a fun breakfast experience to our guests with emphasis on quality and speed," Jeff Tomczek, Vice President and Global Brand Leader of Distinctive Select Brands at Marriott International, said in a statement. "Rather than scaling back F&B, we wanted to introduce a new, differentiated Re:fuel breakfast menu that is tasty and convenient so that both business and leisure travelers stay satisfied while on the road."
The new breakfast concept will begin rolling out this month and is expected to hit all Aloft properties by January 2022.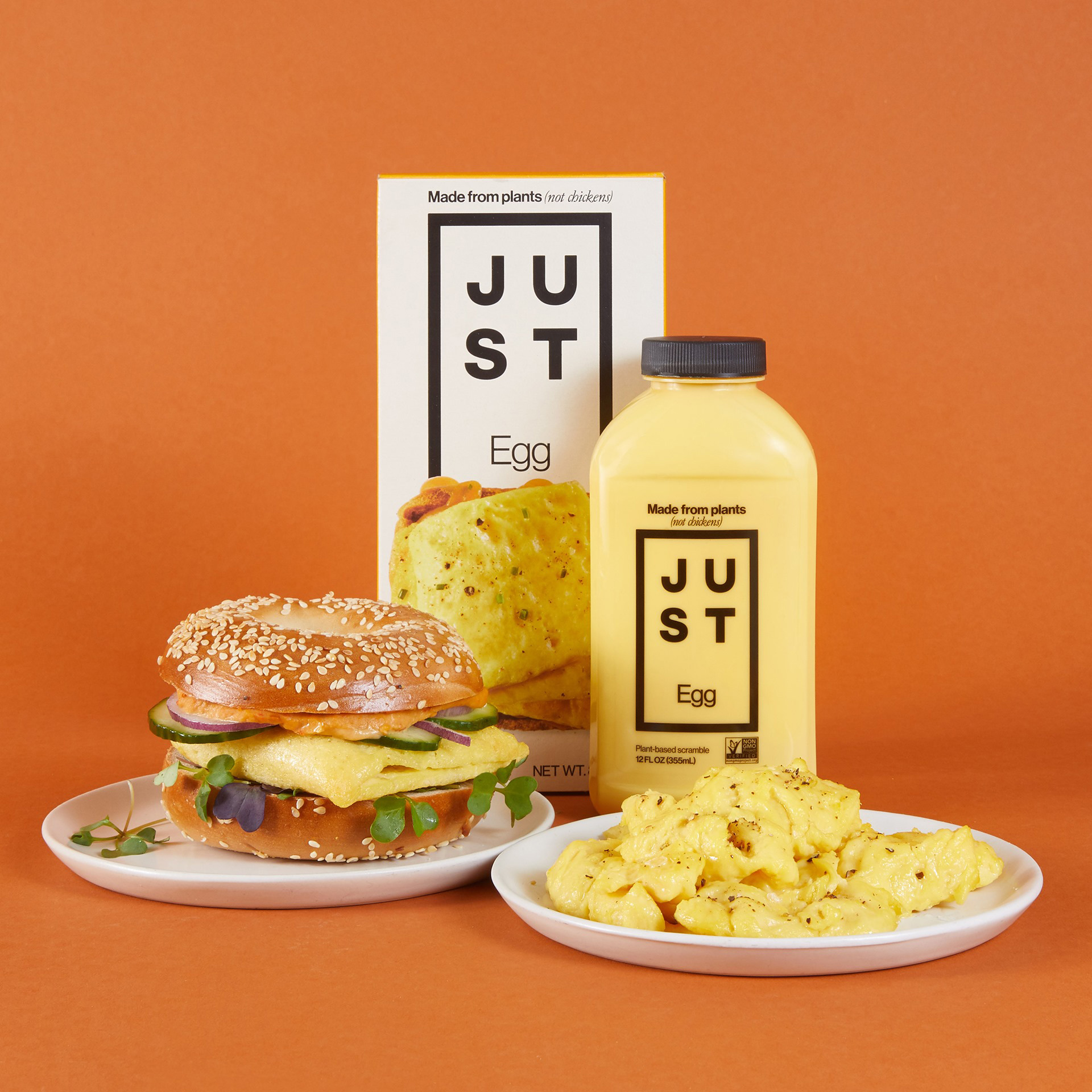 Vegan eggs revolutionize breakfast
Eat Just first unveiled its mung bean-based eggs back in 2017 on the menu of one restaurant in San Francisco. Now, JUST Egg can be found just about anywhere from the breakfast menu at Peet's coffee in California to street stalls in China. When it comes to retail, JUST Egg is distributed at 24,000 retail outlets and is currently expanding even further throughout Europe and beyond.
To date, JUST Egg has sold the vegan equivalent of 200 million chicken eggs. And while the innovative vegan egg has found its way onto many menus and shelves alongside the chicken eggs it aims to replace, its partnership with Marriott's Aloft is the first time that JUST Egg has been served by a major hotel chain.
"As the world reopens, we think there's a huge opportunity for the introduction of delicious, healthier, and more sustainable foods in the travel and hospitality sector," Andrew Noyes, Eat Just Head of Communications, told VegNews. "Millions of consumers who enjoy the taste and convenience of plant-based products like JUST Egg at home, also look for them when they're traveling—from room service and restaurant menus to grab-and-go areas. We're thrilled that Aloft's socially conscious guests have a tasty new plant-based breakfast option, and we hope more hotels follow suit."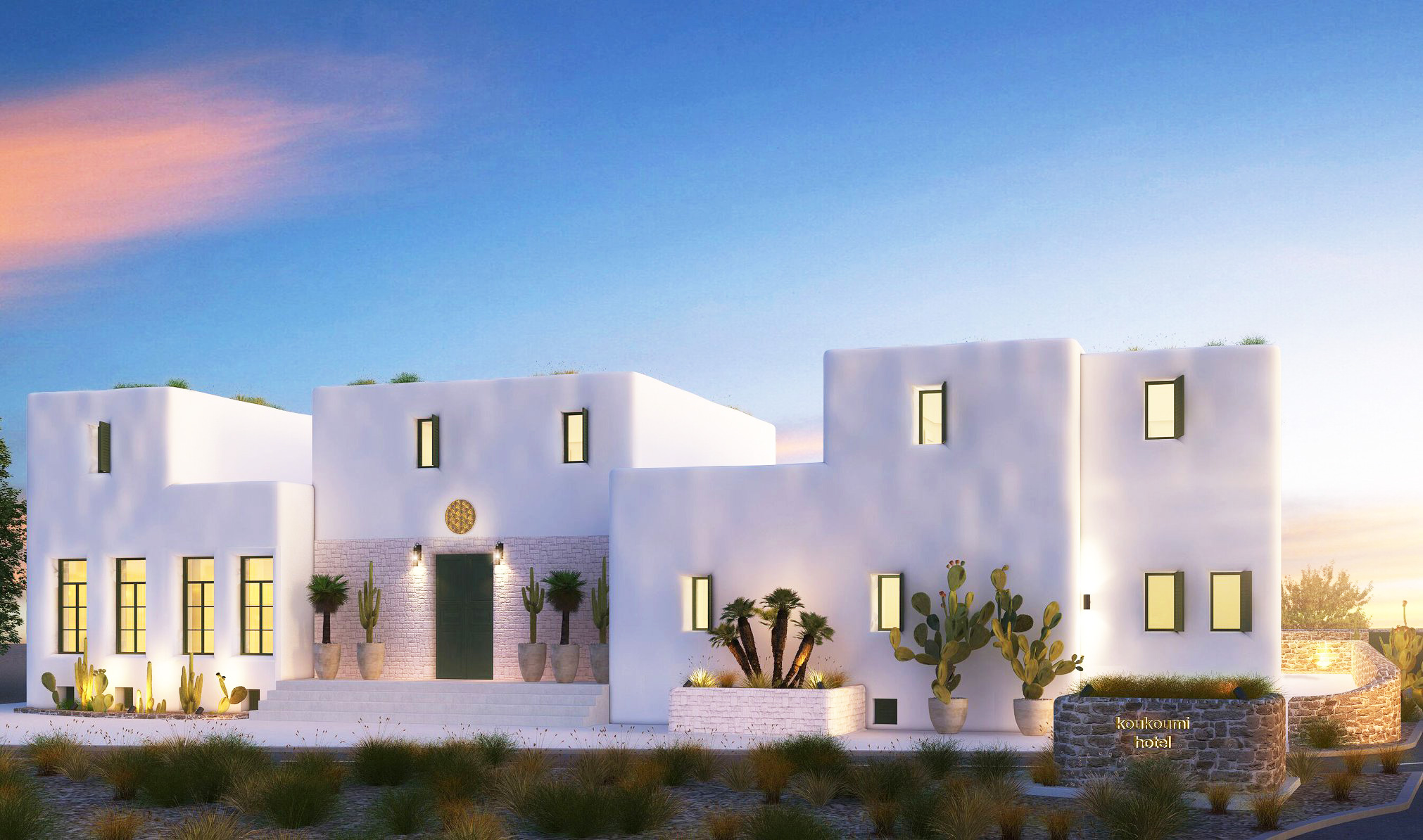 Vegan hotels make for better travel
In addition to Marriott's Aloft, bigger hotel chains have made some progress in offering plant-based options, including the Four Seasons Hotels and Resorts. In 2018, the global hospitality giant launched the Folia menu at the celeb-favorite Four Seasons in Beverly Hills. The luxe plant-based menu was crafted by chef Matthew Kenney and presented in partnership with vegan Saudi Arabian Prince Khaled bin Alwaleed bin Talal Al Saud. The Four Seasons has since expanded the Folia menu to other properties, including its hotels in Dubai, Bahrain, and, most recently Prince Khaled's hometown of Riyadh.
Fully vegan experiences are also becoming easier to come by when travelling thanks to a number of vegan hotels that have opened in some of the world's most beautiful destinations in recent years. The United Kingdom got its first vegan hotel when Saorsa 1875 opened its doors in Scotland in 2019. After only a year in operation, Saorsa 1875 received a "Good Egg" award from National Geographic for its myriad sustainability initiatives, which include plant-based food and drink menus made from locally sourced ingredients, eco-conscious cleaning products, and cruelty-free furnishings
In Greece, travelers just got new options in two different cities. In Mykonos, Koukoumi Hotel recently opened as Greece's first all-vegan hotel. Nestled in the Ano Mera village, Koukoumi features a minimalist style, with suites outfitted in simple vegan decor, spa treatments with cruelty-free products, and a restaurant that crafts dishes with locally sourced ingredients.
For travellers chasing Santori sunsets, family-owned MOD Santorini opened earlier this year. The adults-only hotel serves a complimentary breakfast, offers rooms with views of the Aegean sea, and hosts activities such as private picnics with sparkling wine, local vegan food, and wine tours, guided yoga classes, and visits to traditional villages.
For more about vegan options at hotels, read:
Hotel in Iceland Launches 13-Course Vegan Christmas Menu
Beverly Hilton Serves Vegan "Save the Turkey" Buffet for Thanksgiving

7 Best Hotels for Vegans in America