Vegan egg alternative JUST Egg is about to be available in many more parts of the world. JUST Egg has been available throughout the United States since 2019 and has expanded to nearly every major market, most recently South Africa and South Korea. However, JUST Egg has not yet been available in Europe as the vegan egg's main ingredient, mung bean protein, was under review by the European Food Safety Authority (EFSA). This week, the EFSA's panel of nutrition experts approved JUST Egg's key ingredient, making it the first novel legume protein to be deemed safe under the regime that has governed all new food ingredients entering the European markets since May 1997.
"Bringing JUST Egg to Europe, and to millions of consumers who are choosing a healthier, more sustainable approach to eating, will be one of the most important milestones for our company," Eat Just CEO and Co-founder Josh Tetrick said in a statement. "I appreciate the hard work of our team and, most importantly, the thoughtfulness and rigor of the EFSA panel that led to this historic safety approval."
The EFSA's approval means that JUST Egg is set to become available across Europe starting in mid-2022 pending the final approval of the European Commission.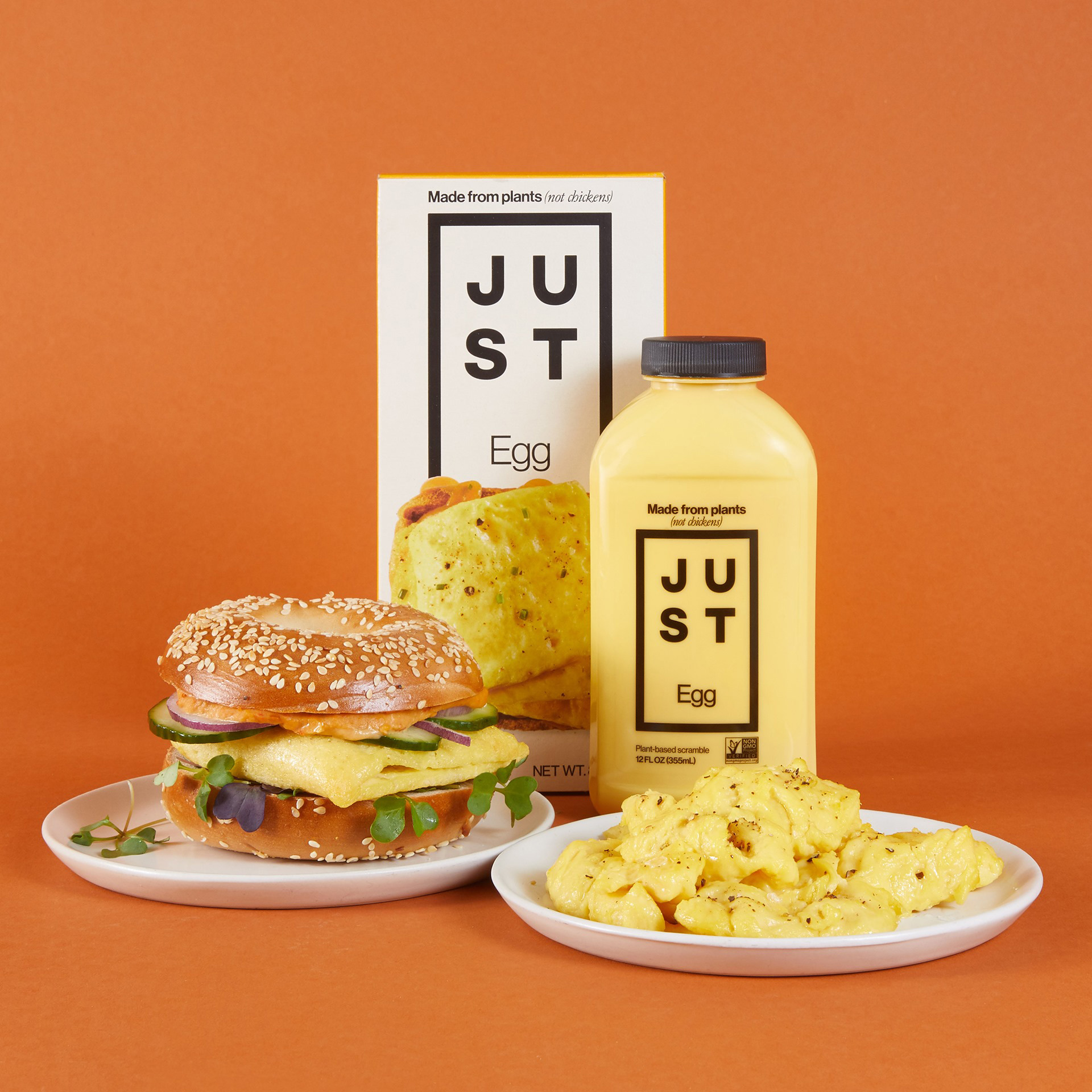 Eat Just's liquid vegan egg expands to Canada
As Europe readies for its first taste of JUST Egg, Canada will be getting a new format of the popular mung bean-based product. The liquid format of JUST Egg—created to be used in place of animal-derived eggs to make omelettes, scrambles, quiches, and more—is now hitting select locations of retailers in Canada such as Loblaws, Walmart, Metro, Save-On-Foods, Whole Foods Market, Real Canadian Superstore, Federated Co-op, Provigo, Zehrs and No Frills, as well as a number of independent grocers. The pourable JUST Egg will retail for $5.99 CAD, depending on location, and is available to restaurants through Sysco Canada, Gordon Food Service, and other regional distributors.
"Millions of Canadians are embracing plant-based proteins for healthier, more sustainable diets and we're thrilled to bring yet another delicious and convenient JUST Egg product to store shelves and restaurant menus across Canada," Tetrick said. "By reimagining one of the world's simplest yet most transformational foods with plants, we're helping consumers make smart food choices for themselves and for the planet."
The launch of liquid JUST Egg follows a retail launch of the JUST Egg Folded in Canada in April—where the product's sales are already outpacing those in the US. Both the liquid and folded formats of JUST Egg that are sold in Canada are also manufactured there.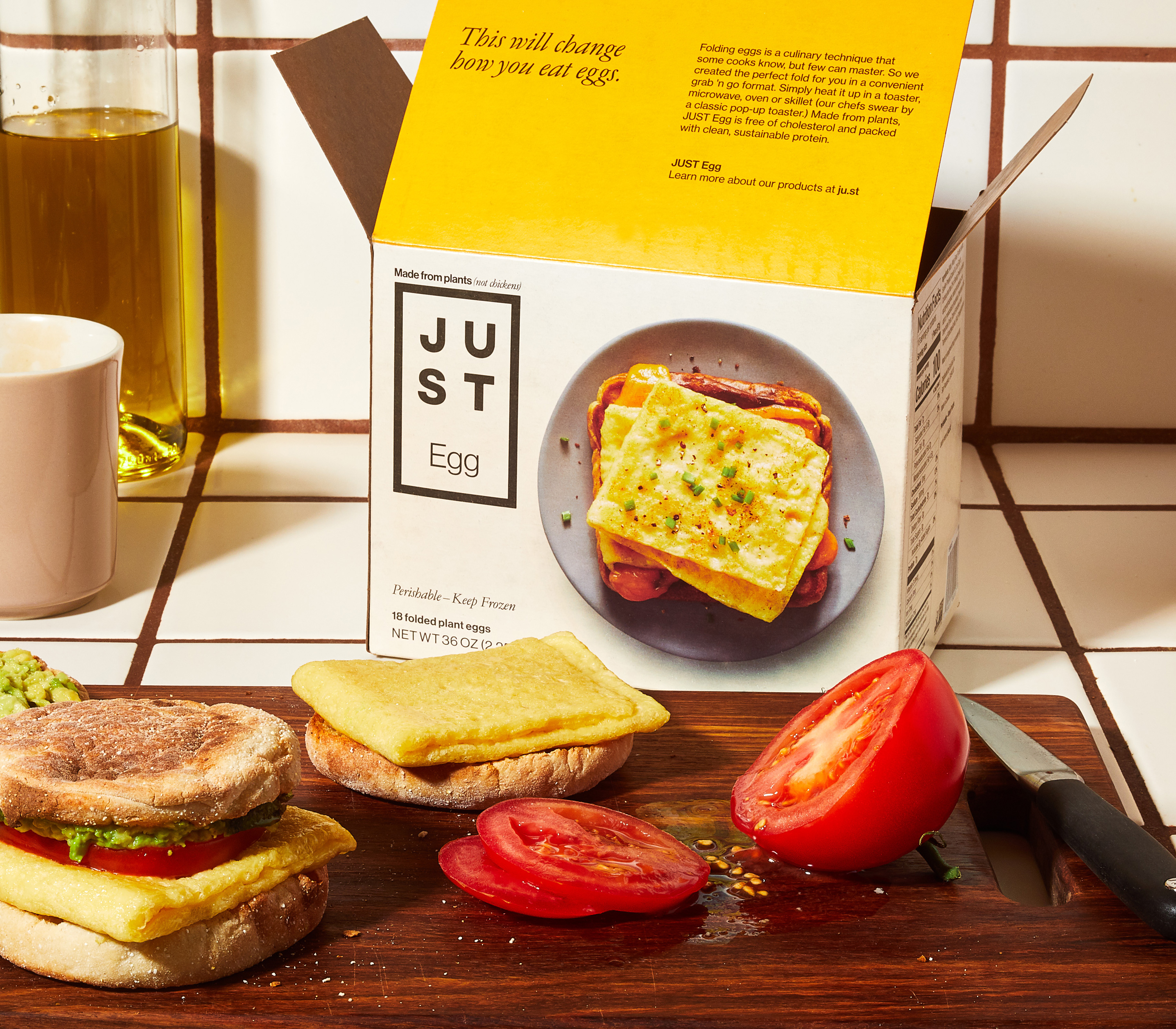 JUST Egg folded hits Costco
In the US, JUST Egg is making moves, too. After launching at retailers such as Whole Foods Markets, Sprouts, Wegmans, and more, JUST Egg's liquid format found its way to the shelves of 10 Costco locations in Southern California in July 2019. To continue its mission of making vegan eggs the cheapest and most easily accessible egg on the market, Eat Just is rolling out its JUST Egg Folded at 57 Costco locations in Northern California. The club store sells 18-packs of JUST Egg folded for $14.99 (compared to its regular price of approximately $4.99 per pack of four patties).
JUST Egg Folded—which can be prepared in a toaster—first launched in April 2020 as a convenient vegan egg product created specifically for use in sandwiches, as an easy-to-prepare topping for rice and more. Over the last year, the brand's folded egg has experienced 591-percent growth in unit sales.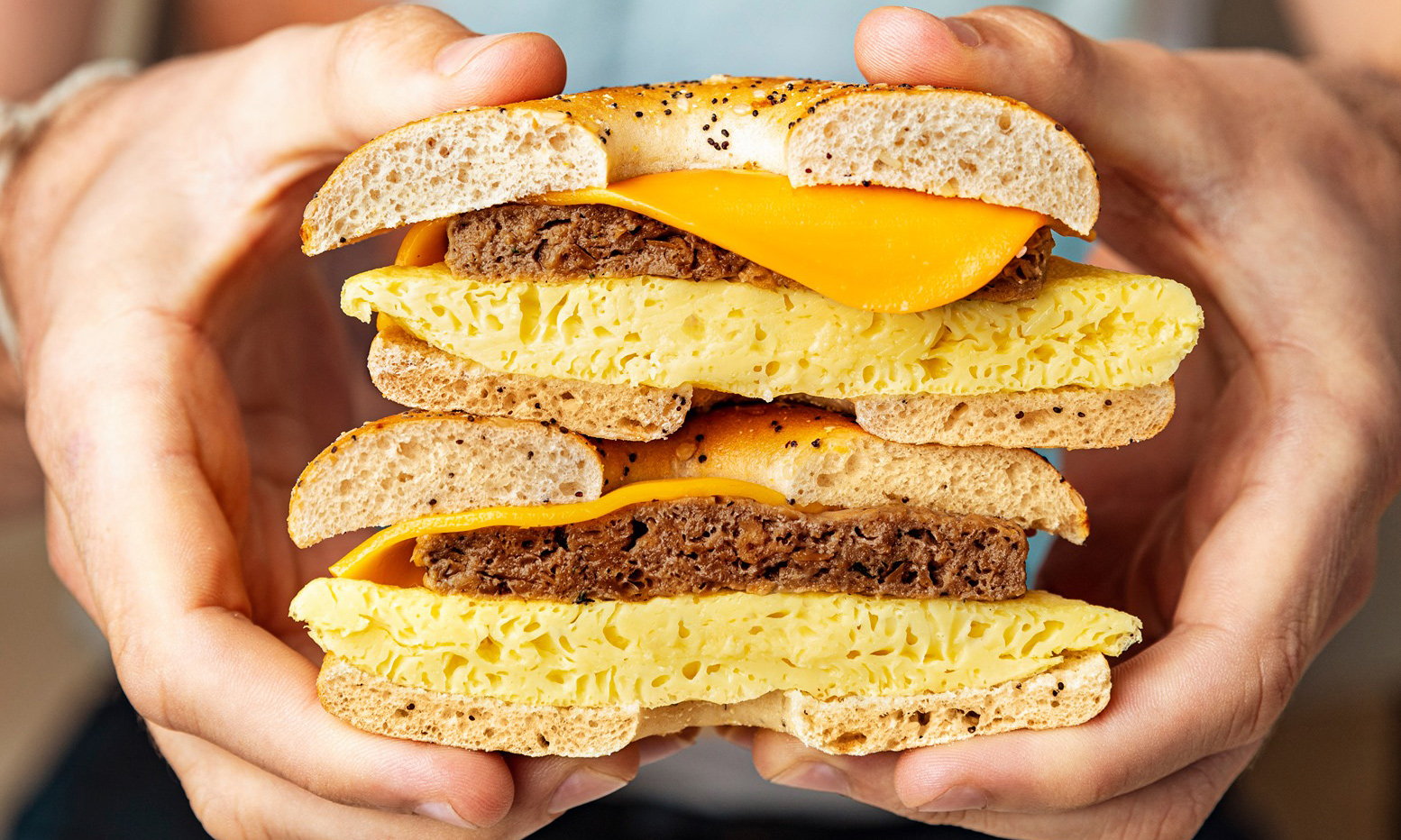 JUST Egg is not the only player in the space and is competing with brands such as Nabati Foods in Canada, Zero Egg in Israel, and Nestlé (which is testing its vegan egg replacer vEGGie under its Garden Gourmet brand in Europe). However, JUST Egg currently accounts for 99.2 percent of the plant-based eggs category—which grew by 168 percent in 2020.
Since its retail launch in 2019, JUST Egg has continued to improve the formula of its vegan egg replacer to better mimic traditional eggs while at the same time reducing price to better compete with them. JUST Egg products are now distributed in 24,000 retail outlets and 1,000 food service outlets. To date, JUST Egg has sold the equivalent of nearly 200 million chicken eggs.
For more about vegan eggs, read:
South Africa Gets Its First Vegan Egg
China's Top Fast-Food Chain Dicos Replaces Eggs With Vegan JUST Egg
This Vegan Egg Cooks, Tastes, And Cracks Like A Chicken Egg