Nestlé—the largest food company in the world—has expanded its plant-based offerings with the launch of vegan egg and shrimp. Offered under the Swiss food giant's Garden Gourmet brand, the new products are part of Nestlé's aim to focus on health and sustainability by expanding further into the plant-based proteins sector.
The new vegan egg, called Garden Gourmet vEGGie, comes in liquid form and contains soy protein and omega-3 fatty acids. Like conventional eggs, the product can be scrambled, used in pancakes, or as an ingredient in baking. Nestlé's new vegan shrimp, Garden Gourmet Vrimp, is made from a blend of seaweed, peas, and konjac root. Nestlé will trial the new egg and shrimp across a limited number of European markets, including Switzerland. The company has not yet announced exactly where the new products will be available.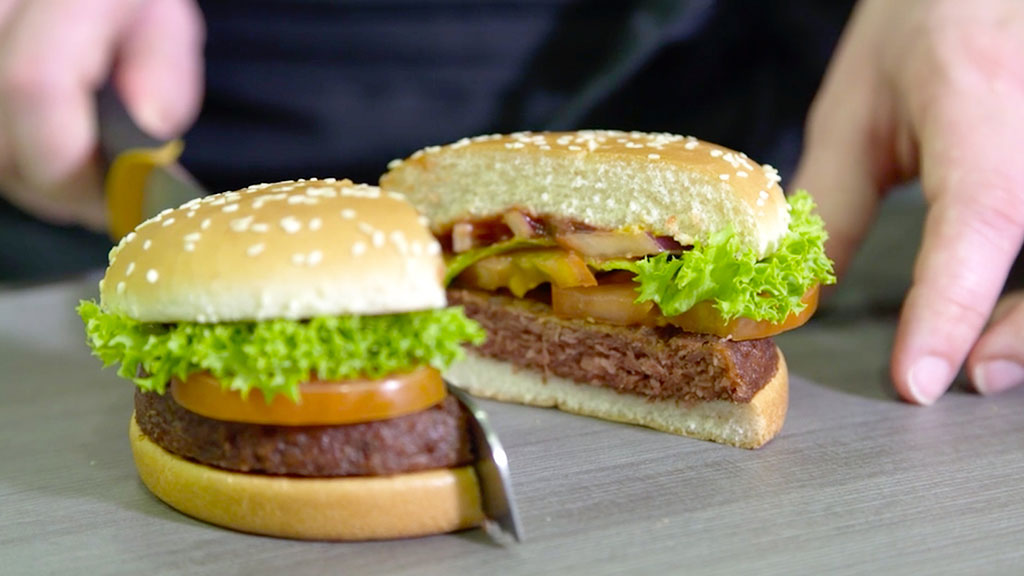 Nestlé aims to replace animal protein
While Nestlé has engaged in a number of problematic business practices throughout its more than 150 years in operation, the company is betting on plant-based meat as the future of food. It ultimately aims to create a plant-based protein to "replace every animal protein out there," Nestlé CEO Mark Schneider said at a press event in London. "We are onto something that's a major trend over time."
The company is using its vast number of brands and global distribution network to bring more plant-based options to consumers worldwide. In recent years, Nestlé has expanded its portfolio to include vegan meat, seafood, and dairy products. Under its Garden Gourmet brand, Nestlé already offers a variety of plant-based products in the retail and foodservice sector, including the Incredible Burger patty (now "Sensational Burger") which was featured as part of The Big Vegan TS burger at McDonald's in Germany. Garden Gourmet's new shrimp joins the brand's existing vegan tuna product—its first foray into plant-based seafood—which is available in Germany, Italy, the Netherlands, and Switzerland.
Earlier this year, Nestlé expanded into the dairy-free milk sector with its pea-based Wunda brand in France, the Netherlands, and Portugal, with a roll-out to other European markets planned in the coming months.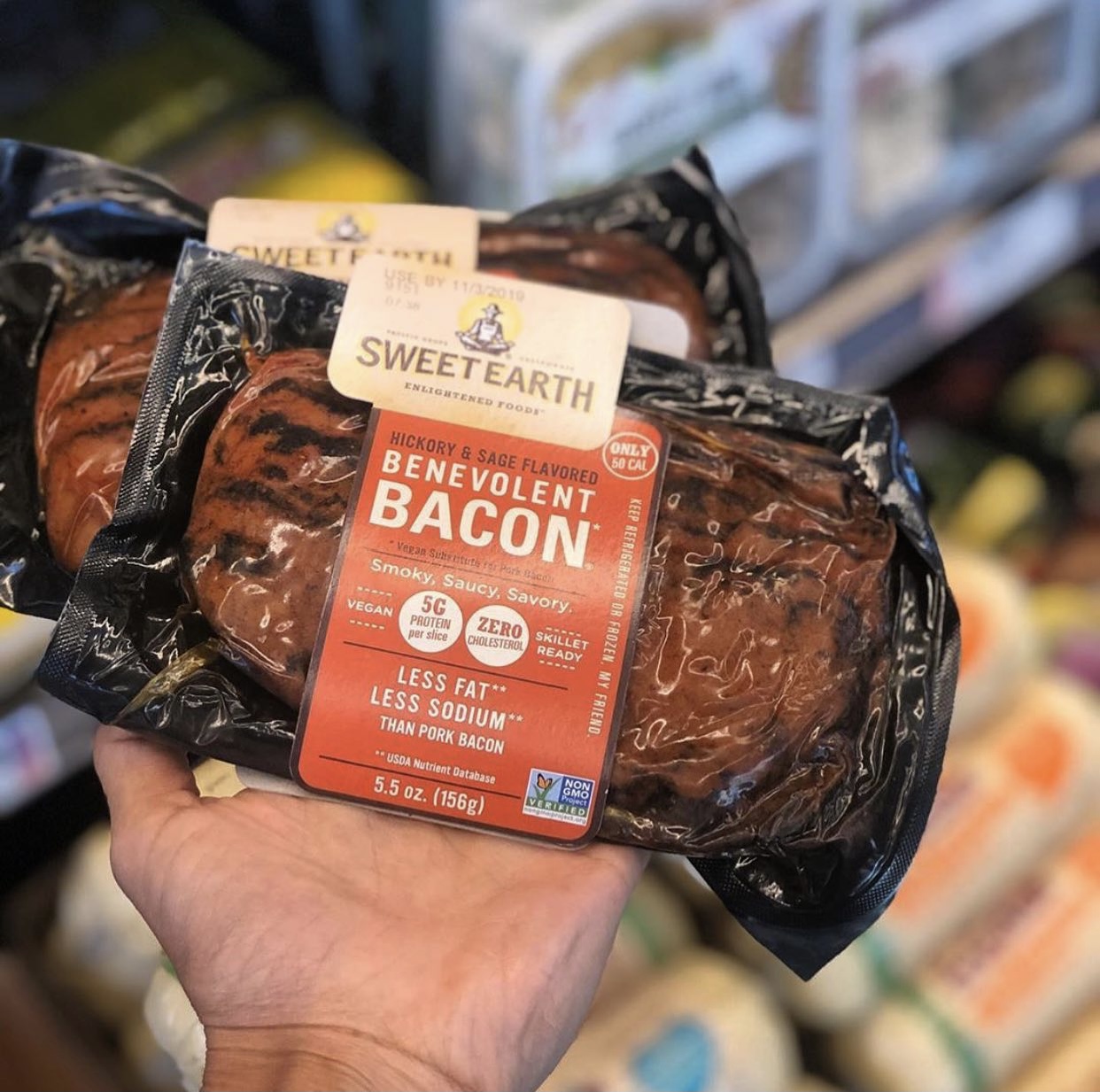 Brand expansion in the US
Stateside, the Swiss giant owns vegetarian brand Sweet Earth, under which it offers vegan meats such as the Awesome Burger, Awesome Grounds, and vegan cheddar-stuffed sausages, and a new iteration of the Awesome Burger blended with vegan Benevolent Bacon pieces. Nestlé has also modernized some of its classic brands to include Sweet Earth's vegan meat products such as DiGiorno pizzas and Stouffer's lasagna.
Another Nestlé-owned brand Freshly also launched its first fully vegan meal line. Under its new Purely Plant menu, the chef-prepared meal delivery service will offer six options—which include hearty burgers, mac and cheese, and burritos—developed to showcase the nutritional benefits and delicious possibilities of plant-based foods.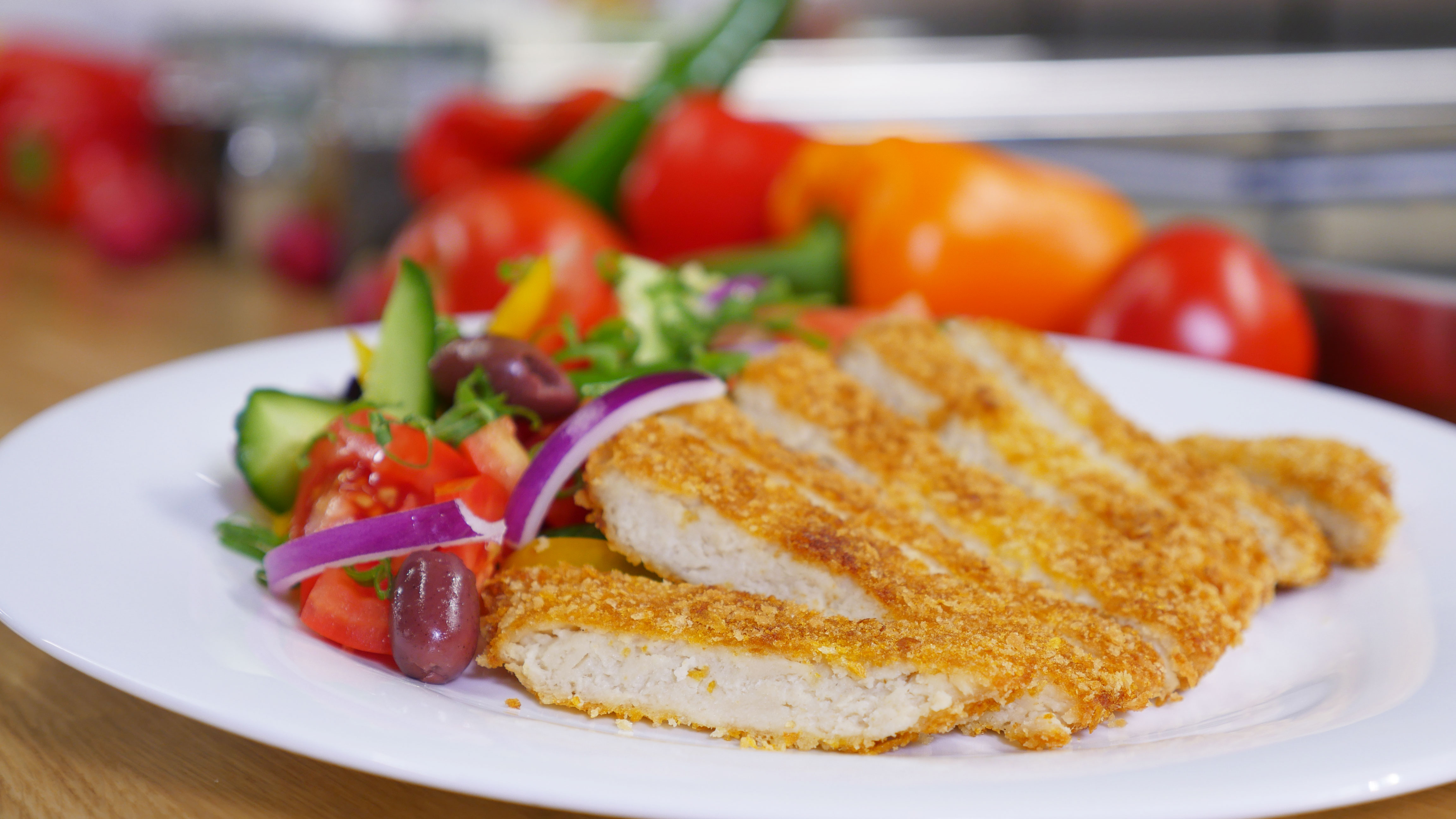 Getting in on cultured meat
Aside from creating new plant-based products, the company is also testing the waters for new technologies, like for cultured meat with Israeli cell-based startup Future Meat Technologies Ltd. (FMT) which grows real animal meat in a lab-setting from a small amount of animal cells, negating the need to raise and slaughter animals for food. Potentially, Nestlé will incorporate FMT's novel meat products into its Garden Gourmet brand to offer consumers a product that blends cultured and plant-based meat.
To find more vegan eggs and seafood, read:This New Vegan Egg Is Made From A Legume You've Never Heard Of China's Major Chain Dicos Replaces Eggs With Vegan Just EggSingapore Gets a Taste of the World's First Lab-Grown Crab