PVH Corp.—the parent company of fashion brands Calvin Klein and Tommy Hilfiger—is joining the plastic-free vegan leather movement by partnering with biotechnology company Ecovative. The partnership will give PVH priority access to Ecovative's sustainable vegan leather made from fast-growing mycelium (mushroom root systems). PVH will also work directly with Ecovative to co-develop custom mycelium materials to bring a range of products to retail, from soft vegan leather accessories and garments to thick, durable belts and shoes.
For more than a decade, Ecovative has been producing mycelium materials for partners throughout North America, Europe, and Asia. Earlier this year, the company launched Forager Hides, a vegan leather based on Ecovative's second-generation mycelium materials, to help solve the sustainability challenges in the fashion industry. The 100 percent bio-based material is grown in sheets up to 24 meters (78 feet) in length and 1.8 meters (6 feet) wide, and can be grown to partners' specific needs in terms of tensile strength, density, and fiber orientation. While it takes months or years to raise animals for their skins, Ecovative's Forager growth process takes only nine days and yields a ready-to-finish material free from plastic and petroleum.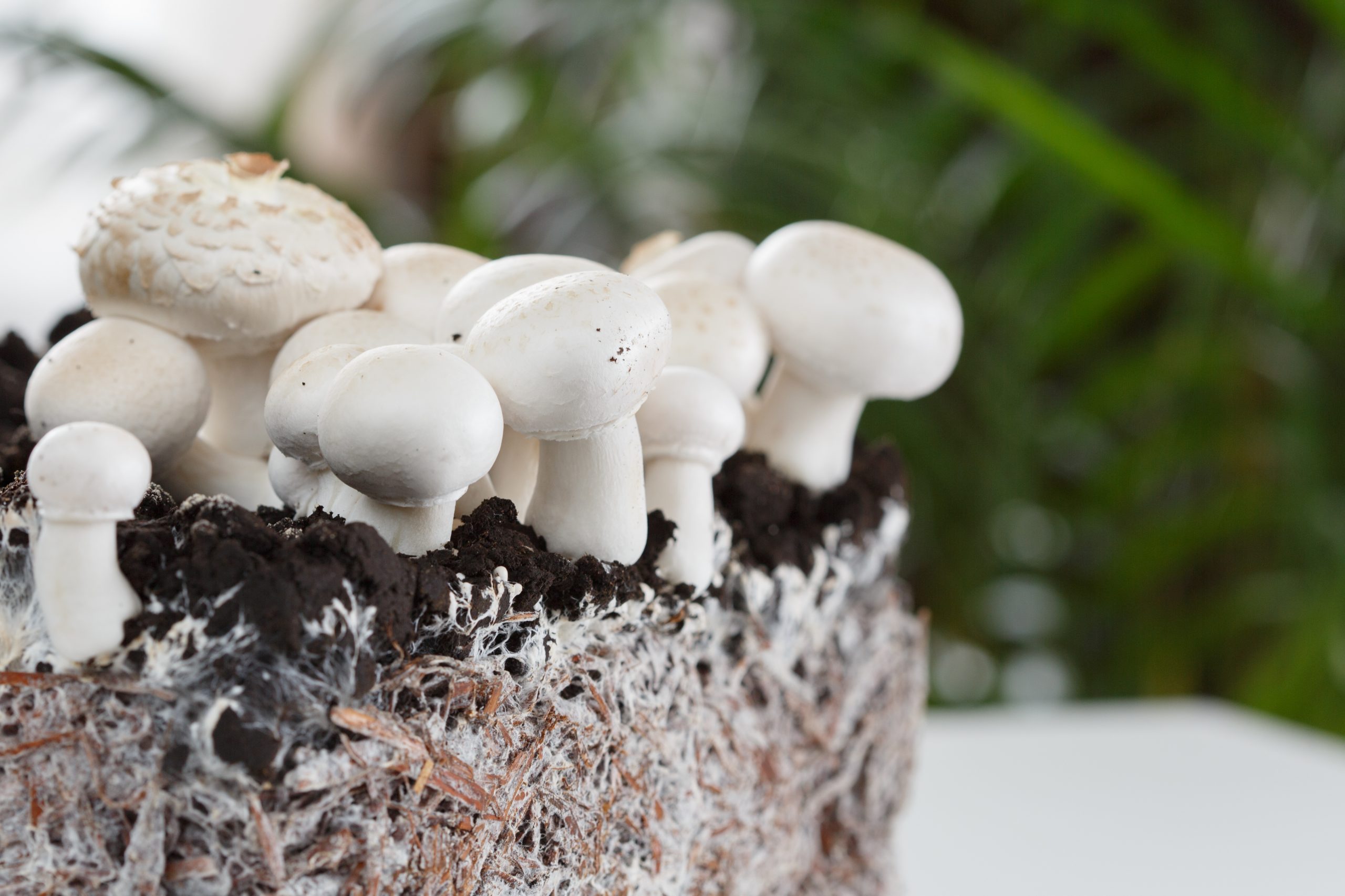 The latest innovation from Ecovative is its high-throughput Mycelium Foundry that allows the modulation of tensile strength, density, and fiber orientation of the mycelium that comprise Forager Hides. Due to the compact and vertical design, the first farm is designed to produce three million square feet of leather-like material annually on only one acre of land.
"At PVH we are excited to explore innovations that reduce the environmental impact of our products," Rebecca England, VP Innovation, PVH Europe, said in a statement. "Mycelium provides us with an opportunity to respond to growing consumer interest in lower impact products while supporting quality and design that meet the needs and expectations of our consumers—in this case, made with 100 percent bio-based resources. We look forward to testing and learning alongside our partners to create scalable, sustainable solutions."
In addition to PVH, Ecovative partnered with BESTSELLER—which owns 20 brands such as ONLY, JACK & JONES and VERO MODA—which will also explore the possibilities of its vegan mushroom leather.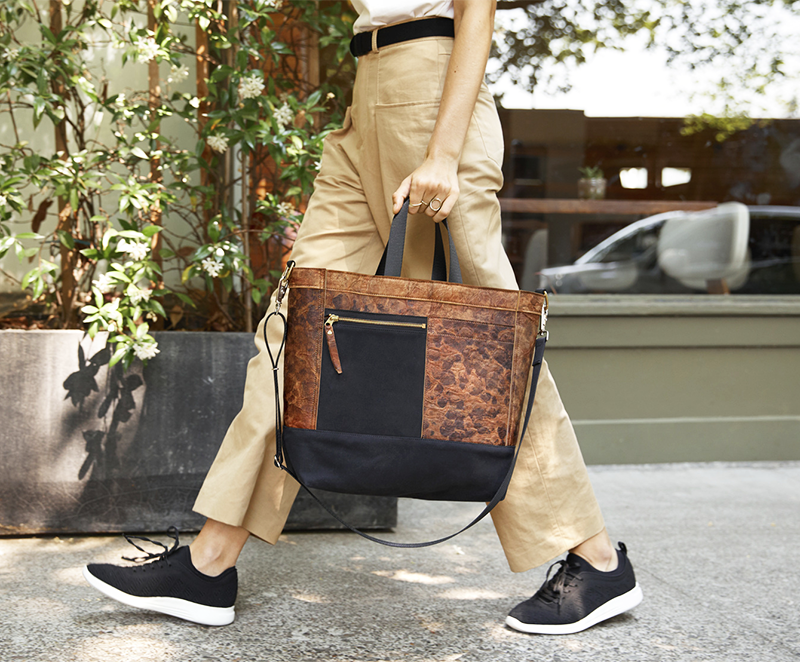 Vegan mushroom leather takes over
Ecovative is part of an emerging industry of materials producers that are using mushrooms instead of animal hides to make leather, and they're bringing the biggest fashion brands onboard. Last year, fashion industry giants Adidas, Stella McCartney, Lululemon, and Kering—a luxury fashion group that manages the development of brands such as Gucci, Saint Laurent, Balenciaga, and Alexander McQueen—partnered with biotech startup Bolt Threads, to give them exclusive access to Bolt Threads' Mylo material, which also uses fast-growing mycelium to create vegan leather.
Products resulting from the partnership include Stella McCartney's Frayme Mylo handbag—the first commercially available product made from Bolt Threads' vegan mushroom leather. The handbag made its runway debut as part of Stella McCartney's Summer 2022 collection presentation during Paris Fashion Week. Inspired by McCartney's iconic Falabella bag, the Frayme Mylo features the vegan mushroom leather wrapped with an oversized recyclable aluminium chain strap and embellished with a zamac statement medallion.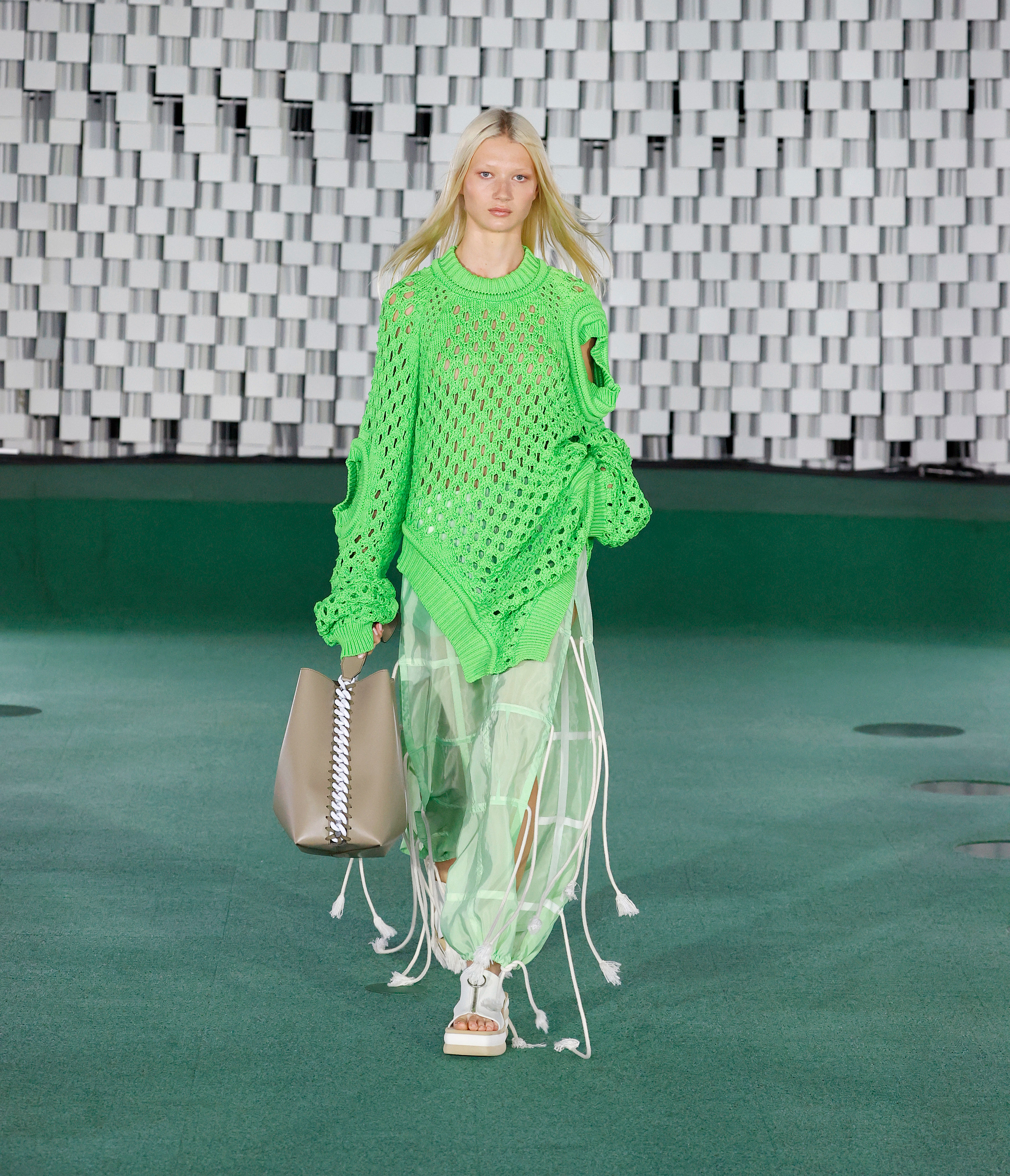 "For my Summer 2022 collection, I was so inspired by fungi and their incredible potential for saving our planet—and the Frayme Mylo embodies that hope for the future," McCartney said in a statement. "Our long-time partners at Bolt Threads and I have a shared passion for material innovation and launching a luxury handbag made from Mylo mycelium leather is a landmark moment not only for us, but the world. What you see on the runway today is the conscious fashion industry of tomorrow."
McCartney previously worked with Bolt Threads to develop a replacement for animal-derived silk in her collections with the startup's yeast-based silk. "Many people associate leather with luxury, but since the beginning I always wanted to approach things in a different way because killing animals for the sake of fashion is quite simply not acceptable," McCartney said. "Working so closely with Bolt Threads since 2017 has been a career-changing experience and I cannot wait to launch Mylo products to market in 2021."
For more about vegan leather, read:
Two Guys in Mexico Just Created Vegan Leather From Cactus
Dole Strikes Deal to Turn Its Pineapple Leaves into Vegan Leather
Volvo Goes Leather-Free