Food and beverage company Dole Sunshine Company has partnered with Ananas Anam—the London-based company behind the innovative vegan pineapple leather Piñatex—to put the pineapple leaves from Dole farms in the Philippines to good use. The partnership is part of Dole's goal to have no fruit loss by 2025 in an effort to reduce its food waste, and also contributes to a circular economy by using waste materials to make sustainable leather alternatives such as Piñatex. Dole's Philippines farms is one of the largest pineapple plantations in the world.
Through this partnership, Ananas Anam will collect Dole's harvested pineapple plant leaves, which will be washed, dried, and processed to create a non-woven mesh to form the base of the sustainable Piñatex material. Developed by Spanish designer Carmen Hijosa in 2016, Piñatex is used as a base for specialized finishing, such as being treated with pigments and coatings to create colorful, durable, and waterproof vegan leather.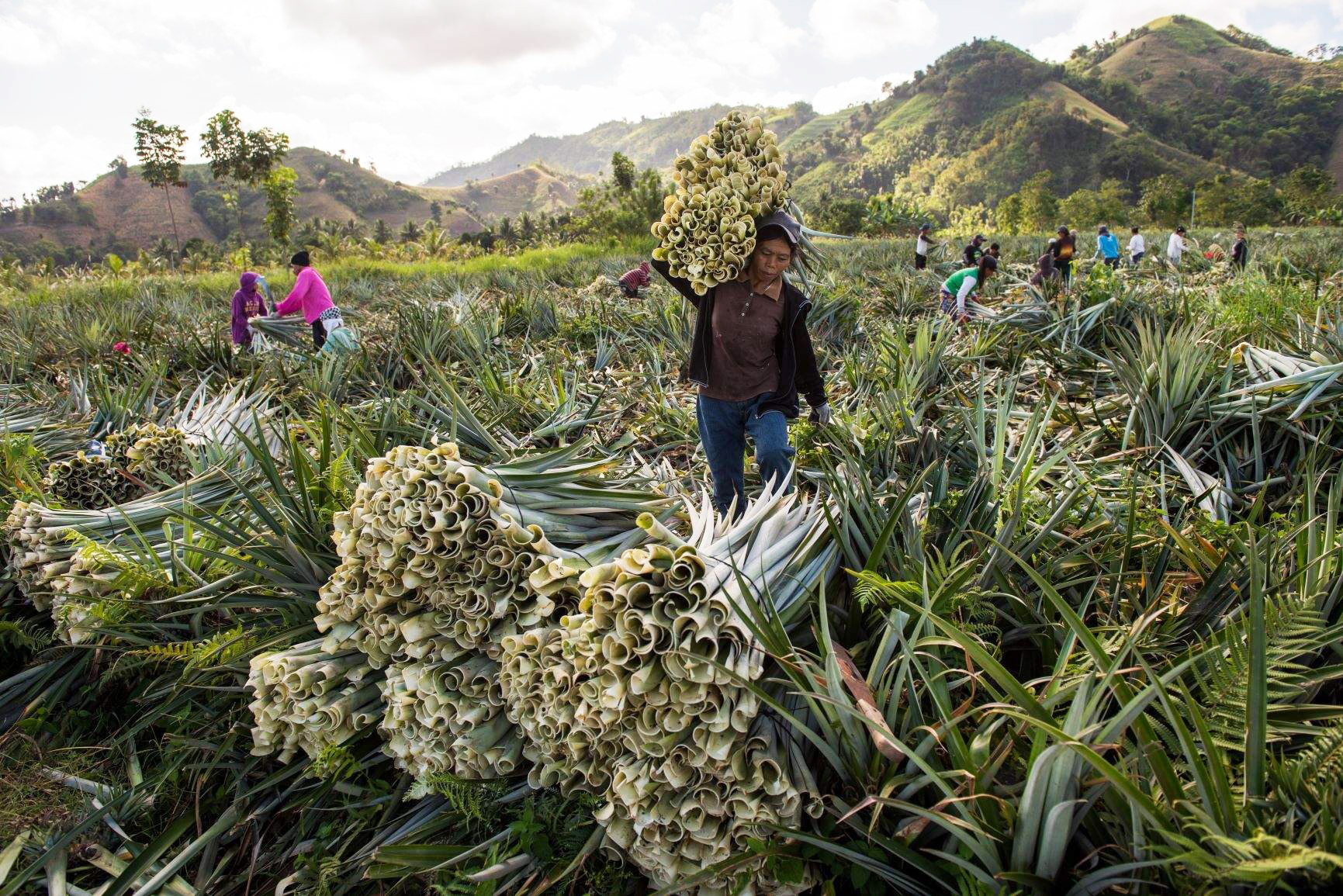 Turning Dole's pineapples leaves into vegan leather for good
The process of creating this sustainable material also offers new income streams for subsistence farmers in the Philippines, and presents the opportunity to build a scalable commercial industry for developing farming communities. In addition, the process for producing this vegan leather saves 264 tons of carbon dioxide from being released into the air from the burning of 825 tons of leaves typically wasted in the pineapple industry.
"Through our partnership with Dole, our entity in the Philippines will access a much larger volume of pineapple leaf fibres, to meet the ever-increasing demand for Piñatex not only in fashion, but also in the upholstery and automotive sectors," Ananas Anam CEO Melanie Broye-Engelkes said. "Working closely with Dole's teams on the ground will help us to create a wider positive social impact among farming communities and to continuously reduce our environmental footprint by valorising waste at scale."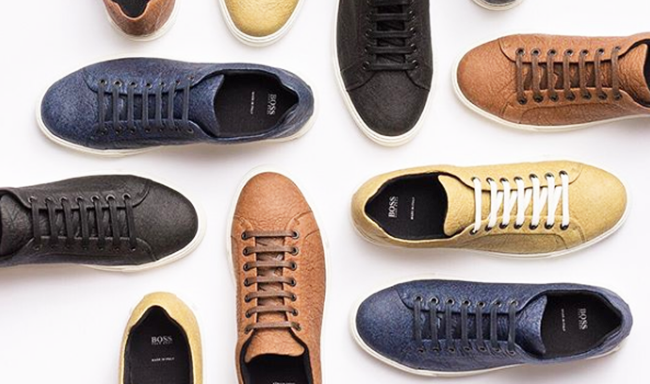 Pineapple leather in fashion
Since its launch, Piñatex has become a popular vegan alternative used by more than 1,000 global lifestyle brands. In 2018, fashion brand Hugo Boss partnered with Ananas Anam to create a new line of limited-edition vegan sneakers for its BOSS Menswear collection. In 2019, retail giant H&M debuted its Conscious Exclusive collection made using several innovative and sustainable textiles including Piñatex. That same year, hotel chain Hilton Hotels used pineapple leather instead of animal skin on furnishing at its first all-vegan suite in London.
This year, sports brand Nike gave its iconic Air Force 1 shoe style a vegan leather makeover with the help of Piñatex. The new pineapple leather-based version is part of Nike's Happy Pineapple collection which also includes reimaged versions of other styles such as Air Max 90, Air Max 95, and Air Zoom Type.