Southampton, NY-based Tate's Bake Shop just launched its first line of vegan cookies. The new line was developed with plant-based butter and egg substitutes to ensure the same buttery taste as its original cookies. Tate's vegan cookies are available in Chocolate Chip and Vanilla Maple flavors and are certified vegan by Vegan.org.
"As a brand that is committed to delighting its consumers with delicious new treats, we are very excited to be launching a vegan variety of our cookies," Lauren Sella, Chief Marketing Officer of Tate's Bake Shop, said in a statement. "Tate's remains committed to providing uncompromising craft-baked quality with all products while meeting the evolving tastes of our customers."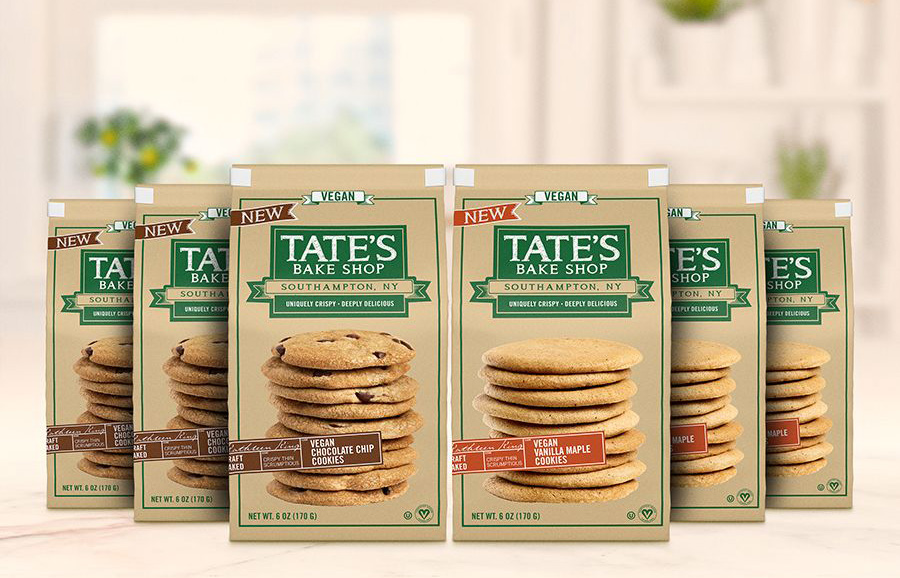 The vegan line was developed to serve a wider customer base and is certified kosher pareve by Orthodox Union. "After launching our gluten-free cookies more than a decade ago, we look forward to introducing our vegan cookies and continuing to grow with our customers' changing lifestyles," Sella said. "We hope that Tate's premium vegan cookies will appeal to the many incorporating plant-based foods into their choices."
Tate's vegan cookie line is available now at Whole Foods Market nationwide and through the company website, Amazon, and at select regional grocery stores.
Vegan cookies worthy of a celebration
Accidentally vegan cookies, such as Oreos, have been around for decades and new (purposefully) vegan cookies are cropping up everywhere. With Tate's vegan cookies on shelves, this year's National Cookie Day (December 4) will have plenty of vegan options to choose from.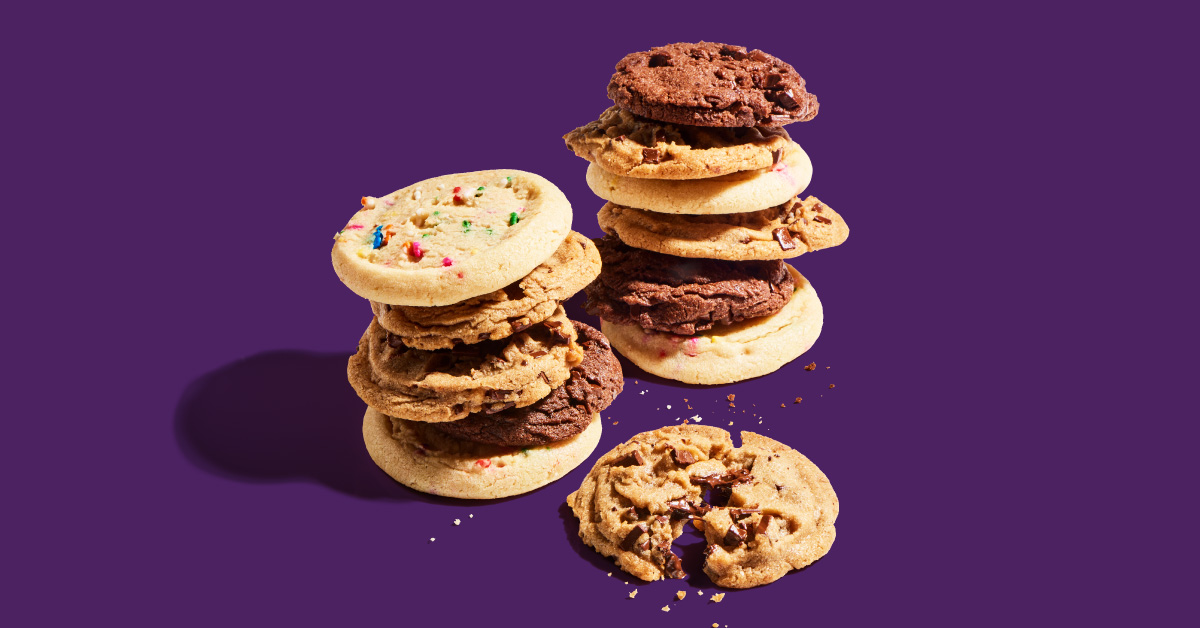 Last year, Insomnia Cookies launched its first line of vegan cookies meaning that a fresh batch of warm cookies can be delivered to your door as late as 3am. Insomnia's vegan cookies are available at all of its bake shops and for national delivery individually or in six-packs in Chocolate Chunk, Double Chocolate Chunk, and Birthday Cake flavors.
In New York City, bake shop Chip NYC also launched its first vegan cookie option last year. The decadent vegan chocolate chip cookie—launched in celebration of its fifth NYC, and first Brooklyn, location—is made with oat milk instead of eggs and coconut oil in place of butter to create a gooey cookie that rivals Chip NYC's other cookie offerings.
On the other coast in San Diego, Maya Madsen has been running her vegan cookie company since 2015. While the COVID-19 pandemic brought the Black-owned business to the brink of closure, during last summer's resurgence of the Black Lives Matter movement, Maya's Cookies experienced a 10,000-percent spike in sales helping Madsen open a storefront. The vegan cookie guru often makes limited batch flavors inspired by Black changemakers such as former first lady Michelle Obama and poet laureate Amanda Gorman and ships her decadent vegan cookies nationwide.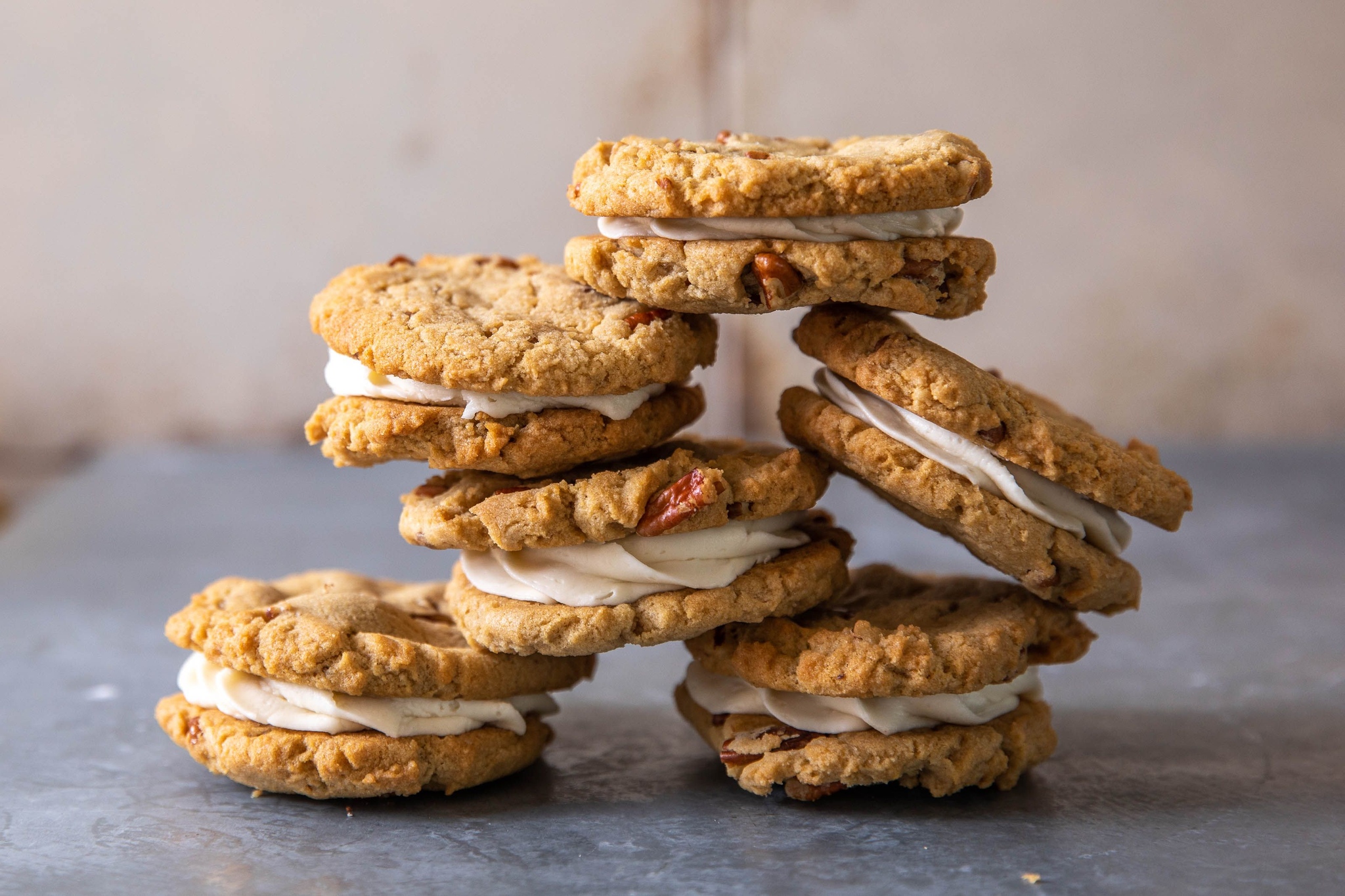 Earlier this year, two-time Cupcake Wars champ Doron Petersan—who owns iconic Sticky Fingers bakery in Washington, DC—made her famous vegan treats available for national delivery, including funfetti cupcakes, s'mores brownies, and chocolate peanut butter cookie sandwiches. Petersan also offers three-month cookie subscriptions, which means customers can get a selection of six cookies shipped every month.
And if celebrating National Cookie Day with a cookie-flavored beverage is more your bag, Starbucks launched its first-ever vegan holiday beverage this year. Inspired by German "spritzen" cookies, the Iced Sugar Cookie Almondmilk Latte (which can be ordered hot, as well) features a sugar cookie-flavored syrup combined with Starbucks Blonde Espresso, almond milk, and comes topped with festive red and green cookie sprinkles.
For more about vegan cookies, read:Girl Scouts' New Vegan Cookie Is Inspired by French ToastRihanna Invests in Vegan Cookie Company
25 Accidentally Vegan Cookies