For many, St. Patrick's Day comes down to two essentials: wearing green and drinking. While we will happily don our forest green Lettuce Eat Kale t-shirt, not everyone wants to consume alcohol to have a good time. Fortunately, you can still raise a celebratory glass by opting for one of these St. Patty's themed non-alcoholic beverages (and for those who do want a stiffer drink, you can easily add a floater to any of these recipes). Whip up another round for the house!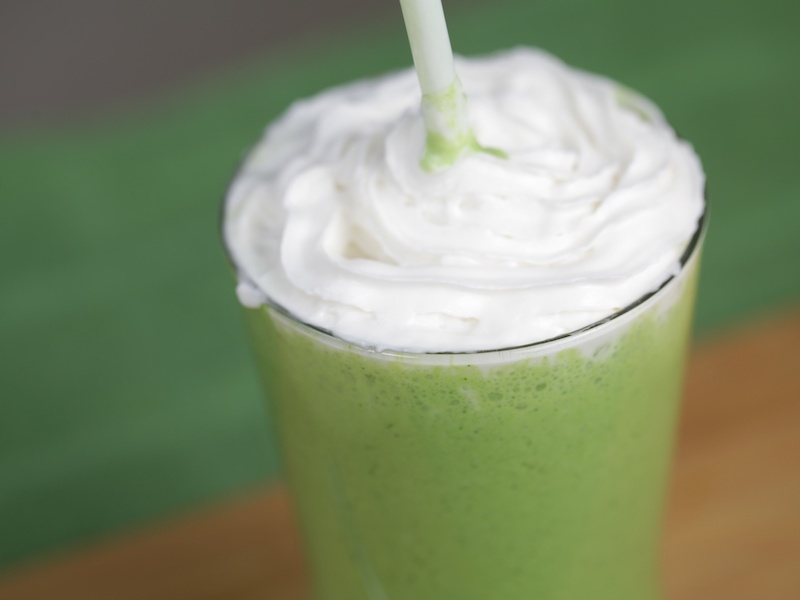 1. Classic Shamrock Shake by The Edgy Veg
Take a sip of nostalgia with this veganized Shamrock Shake. It tastes just like the decadent green drink served from the McDonald's drive-thru window, but without the artificial flavors and animals products. This vegan version gets its green hue from kale or spinach, but you can't taste the veggies thanks to a generous amount of vegan ice cream and the perfect drop of mint extract. Serve this in a pint glass and top with fresh mint leaves or green sprinkles to make it even more festive!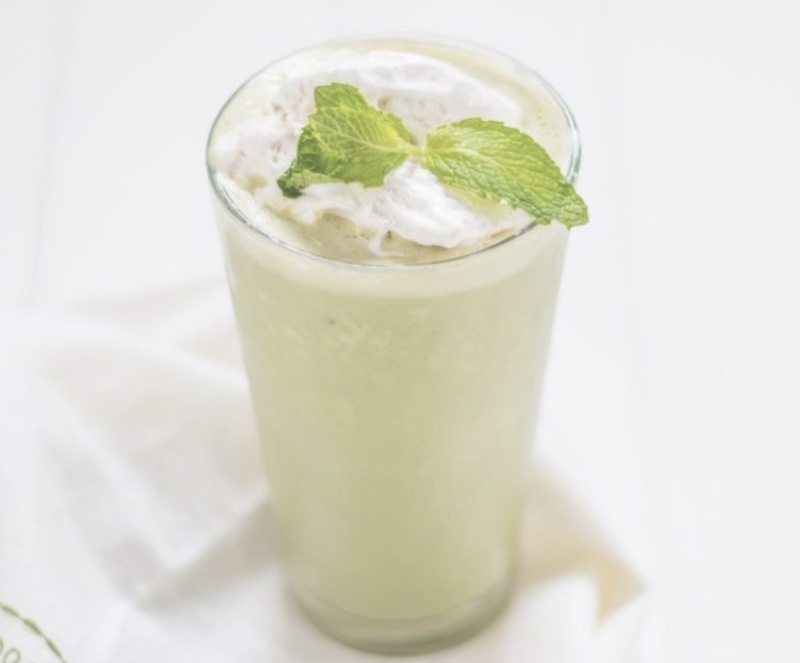 2. Matcha Shamrock Shake by The Nut-Free Vegan
We just couldn't narrow it down to one Shamrock Shake recipe for a St. Patrick's Day roundup. This matcha-infused variety will help you stay up all night to party. It's easy to make with just four ingredients, so you can blend up a large batch for a crowd in no time. Sprinkle a little matcha powder on the coconut whipped cream for an extra matcha boost.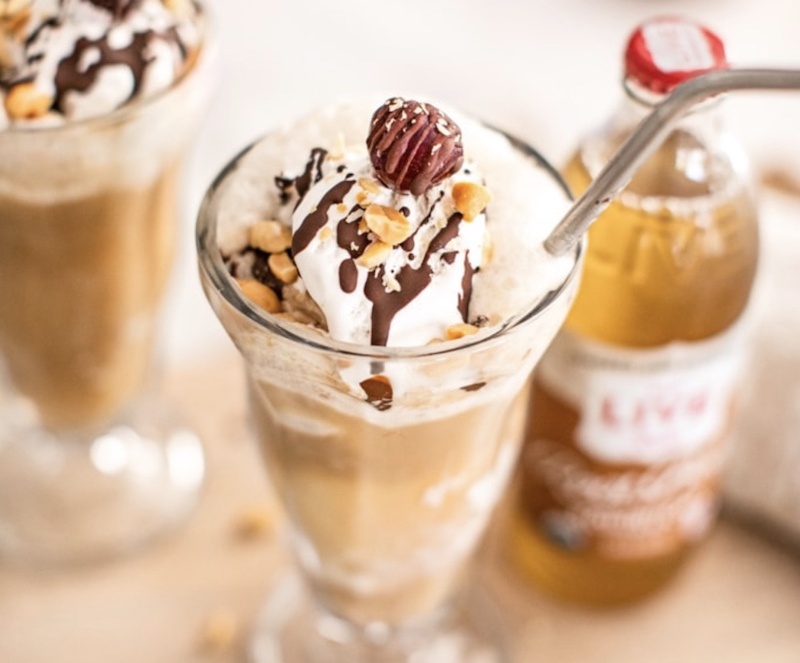 3. Vegan Kombucha Root Beer Float by Root+Revel
You could have a beer … but a root beer float is so much more fun! Fizzy, foamy, and creamy all in one sip, this creative beverage is so good you might just be inspired to do an Irish jig. For a less sweet option, use a root beer-flavored kombucha as the recipe suggests; however, regular root beer works just as well.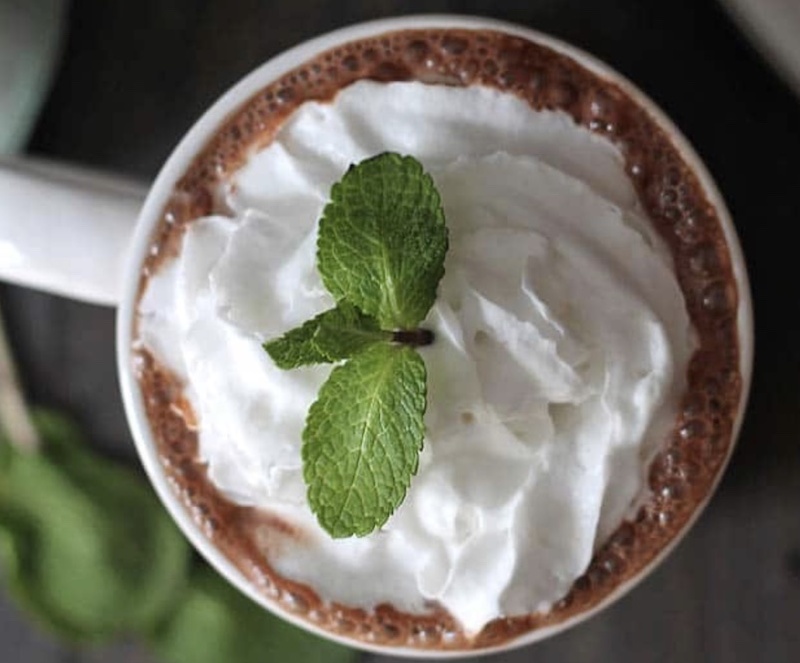 4. Mint Hot Chocolate by Delightful Adventures
For many regions of the country, March is still a chilly month. No need to drink to warm up; a minty vegan hot chocolate will do the job just fine. Wind down from the festivities with a cozy cup of this soothing, perfectly sweet drink.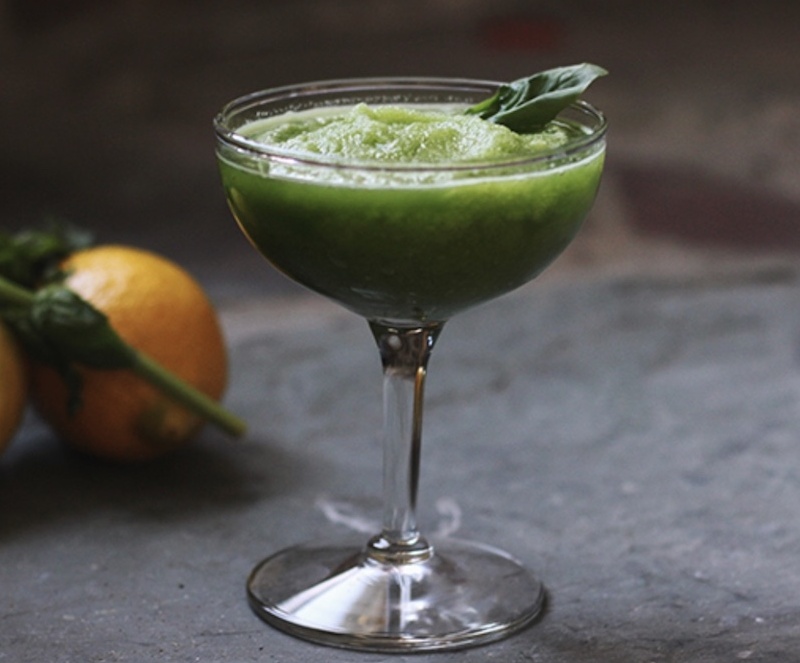 5. Lemon Basil Daquiri by The Merry Thought
Cheers! This sophisticated, naturally green-hued mocktail fits right in at a party. While it looks fancy, you don't need any special cocktail equipment to throw it together. Simply blend basil, lemon juice, sugar, water, and ice in a blender and pour into a cool glass. It might not be a strong alcoholic drink, but the flavors pack a punch!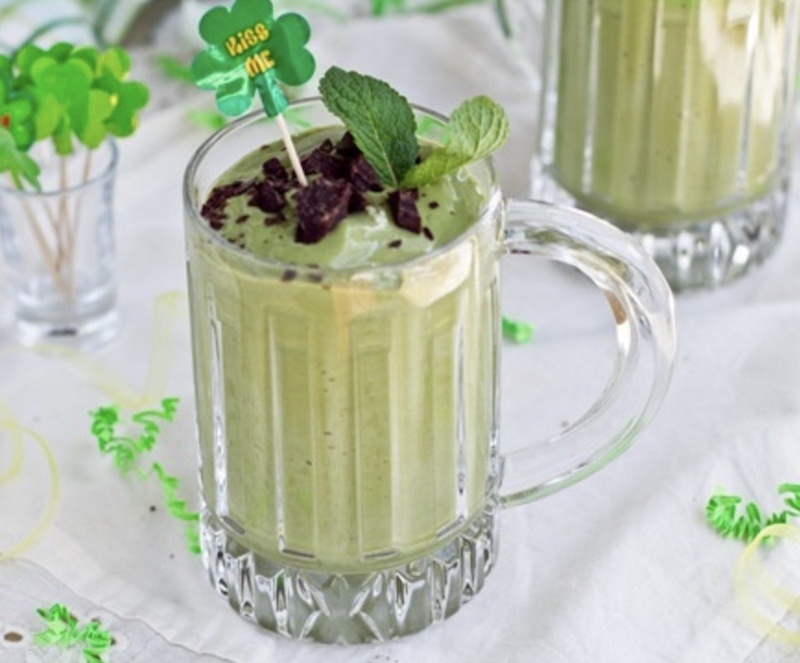 6. Peppermint Patty Green Monster by Oh She Glows
It's a smoothie that tastes like a milkshake! Angela Liddon, the blogger behind Oh She Glows, was a trailblazer in the green smoothie movement, and it is incredible recipes like hers that led to the green drink-chugging culture of today. This monster of a smoothie gets its creamy sweetness from bananas, its green hue from spinach, and a subtle mint flavor from a combination of mint leaves and extract. Guild the lily by topping it with vegan dark chocolate chunks!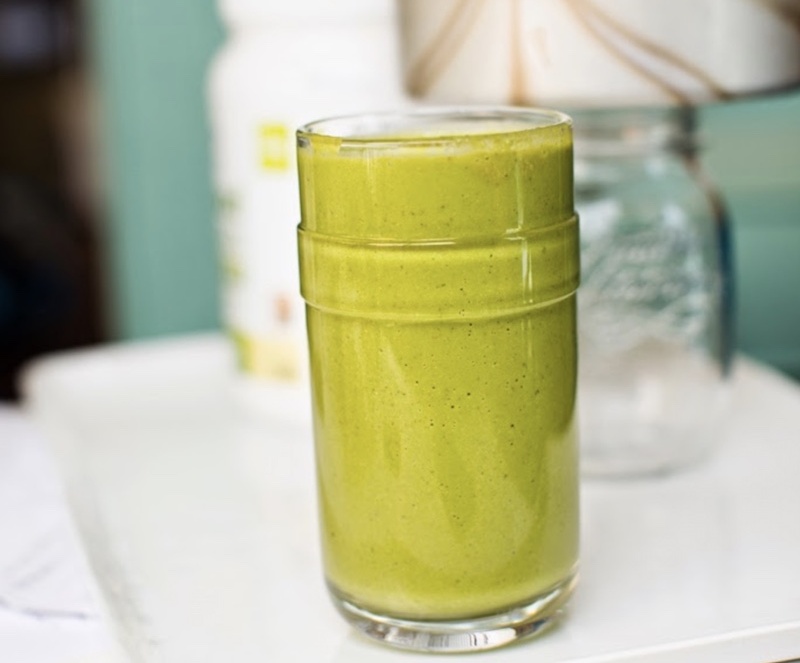 7. Frosty Sweet Green Smoothie by Healthy Happy Life
Start your St. Patty's day celebration bright and early with this nutrient-dense frosty smoothie. Don't let the vibrant green color deter you, though; the banana and apple mask the handfuls of spinach so it tastes like dessert instead of liquid greens. With pumpkin seeds and an optional scoop of vegan protein powder, this shake will keep you going all day long. If you do happen to partake in some libations that night, this drink is also hangover-approved!
Tanya Flink is a Digital Editor at VegNews as well as a writer and fitness enthusiast living in Orange County, CA.