Today, Swedish vegan company Oatly went public on Nasdaq. The company's initial public offering (IPO) raised $1.4 billion and its share prices (which were initially set at $17 per share) spiked by 30 percent on the first day of trading. Now valued at $13 billion, Oatly made approximately $421.4 million in 2020, more than double what it earned in 2019.
Last July, Oatly brand raised a $200 million investment from a group of investors led by equity giant Blackstone Group, along with media mogul Oprah Winfrey, vegan actress Natalie Portman, former Starbucks CEO Howard Schulz, and Roc Nation (an entertainment agency founded by rapper Jay-Z). Schulz and Jay-Z reportedly participated in Oatly's IPO.
"Now what does being a public company actually mean again? That we are owned by the public, of course," Oatly said in a statement. "As of today you can support the Post Milk Generation by buying a carton of non-dairy frozen dessert or by buying a couple of shares of OTLY. Or both. The real significance of public ownership day however is that we will be able to build the factories we need so you don't have to write to us every week asking why there isn't enough Oatly to go around."
Investing in a dairy-free future
Oatly has been in operation for more than 25 years and sells a variety of vegan products made from oats, including milk, ice cream, and yogurt. Worldwide, Oatly products are currently available in 60,000 retail locations and more than 30,000 coffee shops. While Oatly has wide availability in many parts of Europe, the brand's popularity in the US began in coffee shops throughout New York City around 2017.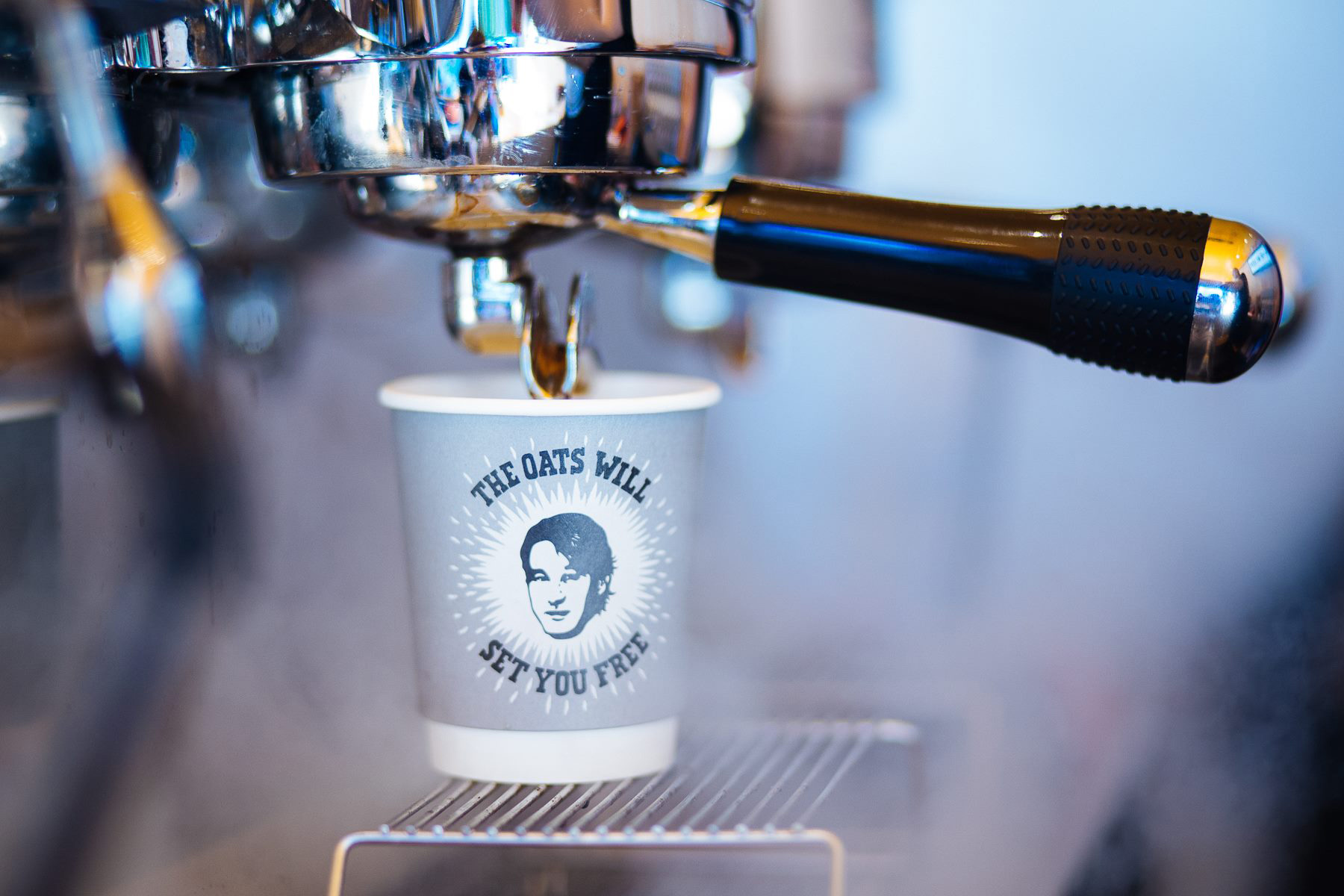 Since then, Oatly has expanded to the retail sector with partnerships such as Target and landed on the menu of Dunkin' and Starbucks across the country. The company also recently partnered with several Major League Baseball (MLB) teams to distribute its oat milk-based soft serve at stadiums this summer.
Oatly's explosive popularity can, in part, be attributed to its clever slogans and marketing stunts, including a 2020 Super Bowl ad in which the company's CEO Toni Petersson played a keyboard in an oat field while singing a short jingle with lyrics "it's like milk but made for humans." After its IPO, Oatly reminded fans that while its Nasdaq ticker is OTLY, it will continue to "go by our oat drink artist name OH-AY-TEE-HYPHEN-EL-WHY-EXCLAMATION-MARK."
Vegan brands go public
Oatly is the latest vegan brand to hit the stock market after Beyond Meat's successful IPO, which saw its stock prices spike up to 163 percent on its first day of trading in May 2019. In Canada, the Very Good Food Company (VGF)—parent company of Canadian vegan brand The Very Good Butchers (VGB)—saw an 800 percent increase in its stock value after its first few days of trading on the Canadian Securities Exchange (CSE) in June 2020. And more recently, Globally Local Technologies Inc.—parent company of vegan fast-food chain Globally Local—began trading on Toronto Stock Exchange's (TSE) Venture Exchange under the symbol GBLY, making it the first publicly traded vegan fast-food chain in the world.