This week, coffee chain Starbucks unveiled the Strawberry Funnel Cake Frappuccino as the headlining beverage of its summer menu. The new drink is "inspired by a nostalgic flavor reminiscent of carefree summer moments" and features layers of strawberry purée and whipped cream swirled with funnel cake flavored Frappuccino, which is topped with crunchy powdered sugar funnel cake pieces.
The new drink can be ordered entirely vegan with just a few swaps. First, customers can replace the dairy milk in the Frappuccino with any plant-based alternative available at Starbucks, including almond, coconut, soy, and newly added Oatly oat milk. As Starbucks does not offer vegan whipped cream in the United States the way it does in the United Kingdom, the whipped cream in the Strawberry Funnel Cake Frappuccino must be removed. The other beverage components, including flavored syrups and sugar funnel cake pieces, do not contain animal products.
In addition to the Strawberry Funnel Cake Frappuccino, Starbucks' cleverly named "As Summer As Possible" (ASAP) menu also spotlights a trio of vegan Refresher beverages: Mango Dragonfruit, Strawberry Açaí, and Strawberry Açaí Lemonade, along with Dragon Drink and Pink Drink—two dairy-free fruity beverages made with coconut milk.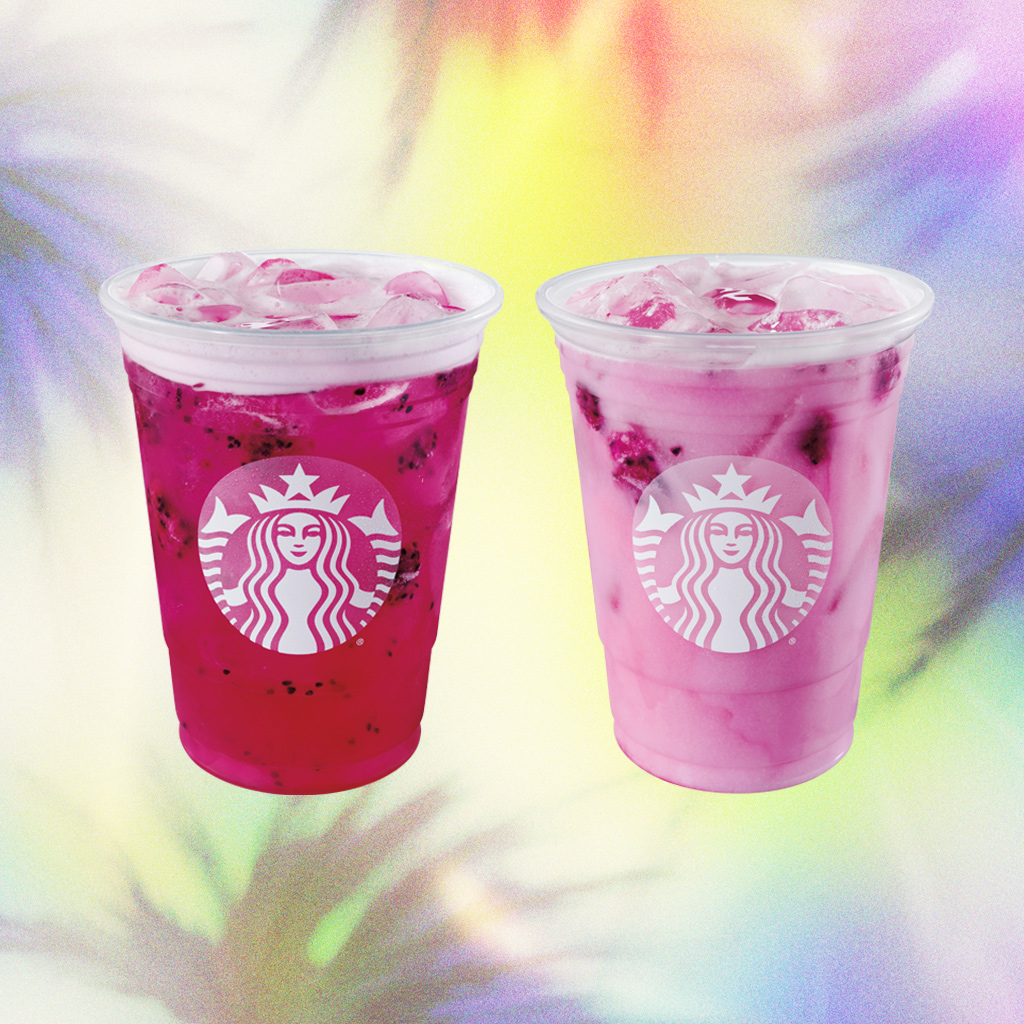 Vegan Summer at Starbucks
In March, Starbucks added Oatly's vegan oat milk to its locations nationwide. The chain now features Oatly in the Iced Brown Sugar Shaken Oatmilk Espresso, a fully vegan beverage which combines brown sugar and cinnamon, and is then topped off with oat milk. Last month, some Starbucks locations reported a shortage of Oatly, due in part to the popularity of the new vegan iced beverage.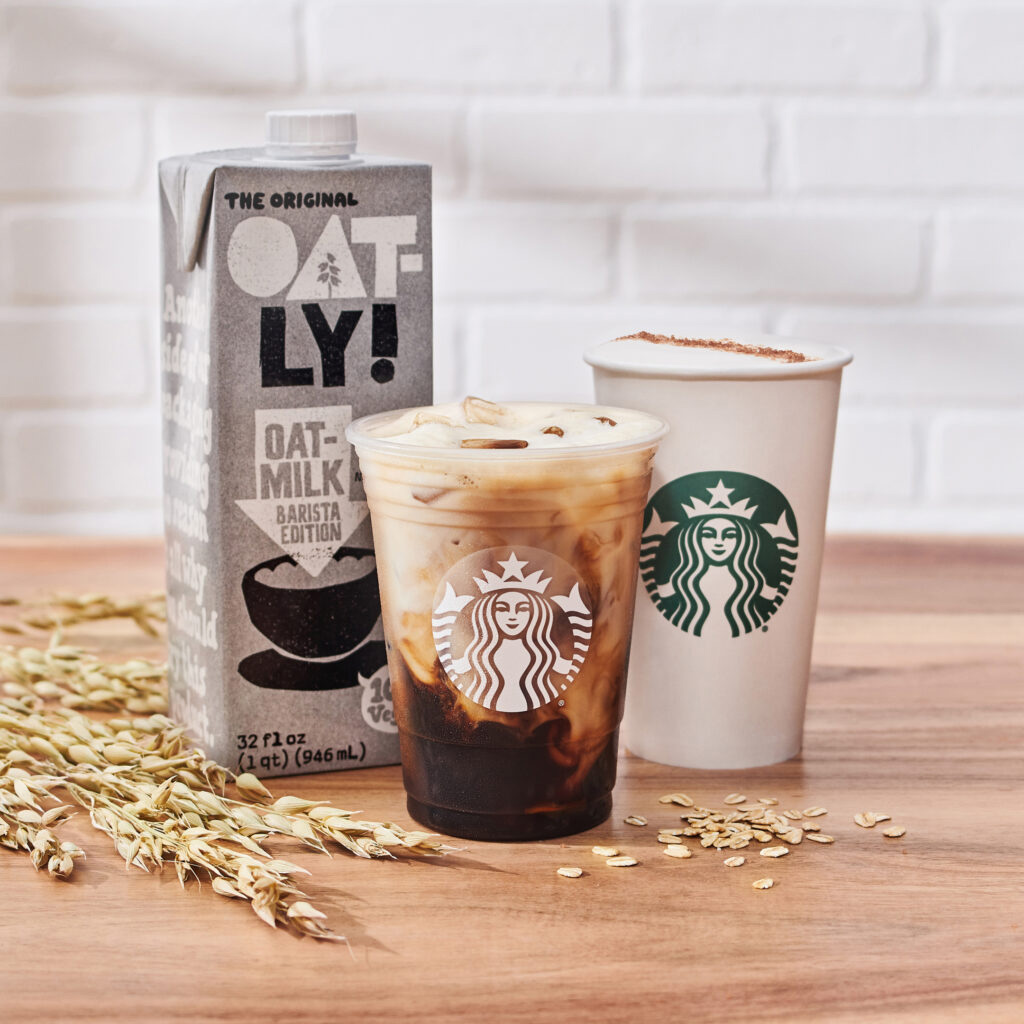 As for summer snacks, Starbucks recently added the The Chickpea Bites & Avocado Protein Box, its first fully vegan meal option, to food cases nationwide. Starbucks also began testing a fully vegan Plant Powered Breakfast Sandwich (not to be confused with the non-vegan Impossible Breakfast Sandwich) in 2020 at one location in the Seattle area, which it expanded to Dallas locations earlier this year. Starbucks has yet to announce a national launch of the vegan sandwich—which is made with plant-based sausage, mung bean-based egg, and non-dairy cheese and served on an English muffin.