In May, retail giant Target announced the launch of Good & Gather Plant Based, a new sub brand of its in-house Good & Gather brand. Created to serve the demands of its customers, Good & Gather Plant Based will roll out 30 plant-based products across 10 categories such as meat alternatives, plant-based dips, spreads, creamers, salad dressings, and more.
"Good & Gather Plant Based reinforces the brand's commitment to products that prioritize great taste and quality, with the value only Target can offer," Rick Gomez, Executive Vice President and Chief Food and Beverage Officer at Target, said. "Guest demand for plant-based offerings is incredibly high and continues to grow. By adding Good & Gather Plant Based to our curated assortment of plant-based offerings, we're giving guests more of what they want and making it easy for them to discover the joy of food every day."
Developed by Target's internal team of food scientists and recipe developers, the Good & Gather Plant Based brand will build on available products such as Meatless Chick'n Tenders and Vanilla Oatmilk with new products such as Non-Dairy Everything Seasoned Cashew Dip & Spread, Buffalo Style Cauliflower Wings, and Caramel Vanilla Almondmilk Creamer. The entire line will be available by fall 2021 and nearly all items will cost less than $8 each with most coming in at less than $5 each.
Vegan at Target
Earlier this year, Target announced the launch of a different in-house brand Favorite Day. The brand features 700 sweet and savory products, including a line of seven vegan ice cream pints which are similar to those previously offered under its in-house Archer Farms brand (which was replaced by Favorite Day). The Favorite Day line also expanded Target's vegan ice cream selection to new oat milk-based bars in three flavors: Peanut, Vanilla Salted Caramel, and Forest Fruit.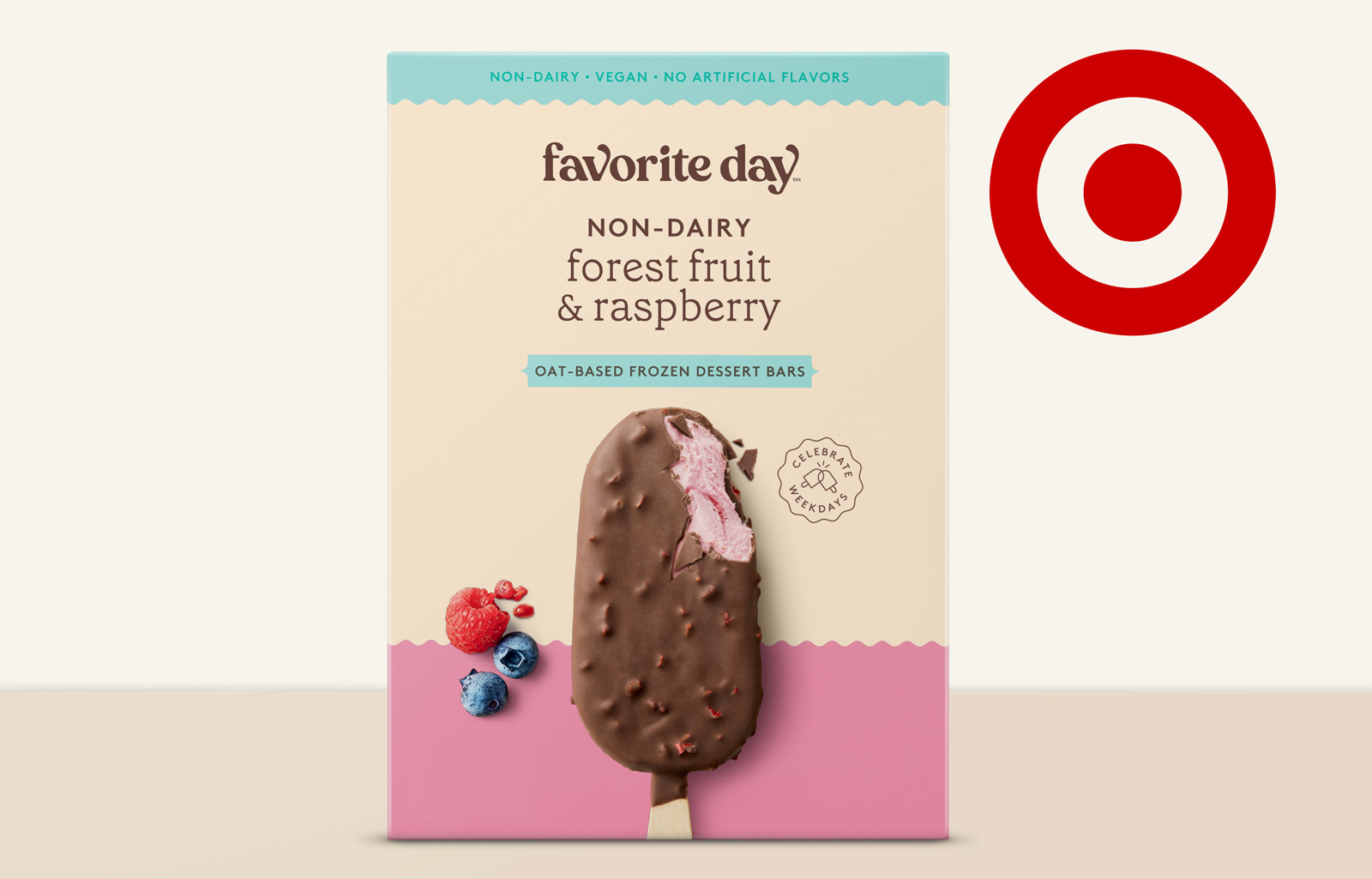 Aside from its in-house brands, the retail giant offers a variety of vegan food products, including Kite Hill's vegan butter, Daiya Foods' dairy-free ice cream bars, Beyond Meat's sausages, Tofurky's burgers and slices, and more.