On May 5, new vegan cooking show Global Bites With Eddie Garza debuted on new on-demand digital video platform Dr. Oz's OzTube. Eddie Garza is a vegan chef, cookbook author, program manager of food and nutrition for The Humane Society of the United States, and VegNews magazine food columnist who works to reform food systems in marginalized communities. For his new show, Garza will take viewers on a global culinary journey with dishes such as Roman pasta carbonara, Valencian paella, Lebanese maghmour, and Cuban ropa vieja, often accompanied by vegan celebrities such as model and television host Daisy Fuentes.
The first season of the show will include 15 episodes, the first three episodes of which will premiere on May 5 with new episodes streaming every Wednesday after that. OzTube—managed by international streaming media company Jungo TV, which was co-founded by Dr. Oz—consists of custom-curated programming from experts in the fields of health, wellness, meditation, food, home, fitness, and beauty, as well as existing Dr. Oz content.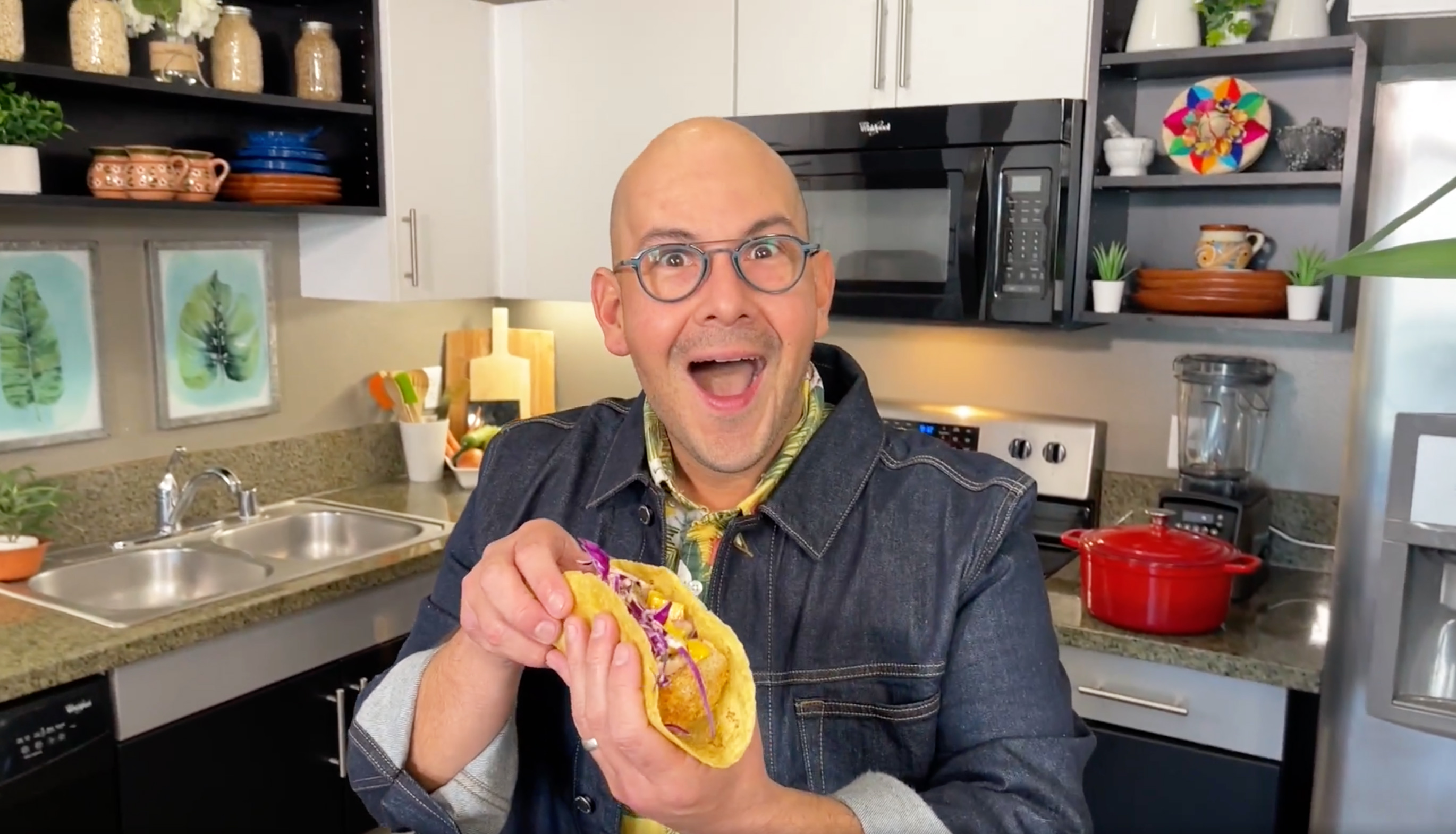 "I'm super excited to be teaming up with Dr. Oz to bring vegan cuisine to the mainstream. More and more people are shifting toward plant-centric diets, and I hope Global Bites with Eddie Garza will help them through that transition," Garza told VegNews. "My show will feature classic comfort foods from all over the world done in a vegan way—from Valencian paella to New Orleans-style po' boys to Greek lemon-basil cheesecake."
Demand for vegan cooking shows
Several new vegan cooking shows have debuted online in recent years. In 2019, New Day New Chef, hosted by Jane Velez-Mitchell, debuted on Amazon Prime Video and has since won awards, expanded internationally, and is currently taping it's next season.
Last year, vegan cannabis cooking competition High Cuisine debuted on Amazon Prime Video. The 12-episode series challenges Los Angeles-based vegan chefs to create the most innovative dishes after getting high, while discussing the creative culinary inspiration they get from their use of cannabis. And in the United Kingdom, teen vegan chef Omari McQueen landed his own show on CBBC—a BBC-operated channel for children—called What's Cooking Omari?