Modern innovation and lightning-speed travel have enabled many to eat unrestricted by the seasons. Craving squash in July, or asparagus in December? The grocery store has it. Even farmers' markets carry a few off-season items—such as apples year-round. But just because it's there doesn't mean it's at its peak. Modern convenience may have eliminated seasonality, but that's not necessarily a benefit when it comes to taste. We asked Kenny Tanaka of Tanaka Farms in Irvine, CA and VegNews Food Editor Joni Marie Newman to learn more about summer vegetables and how to prepare them.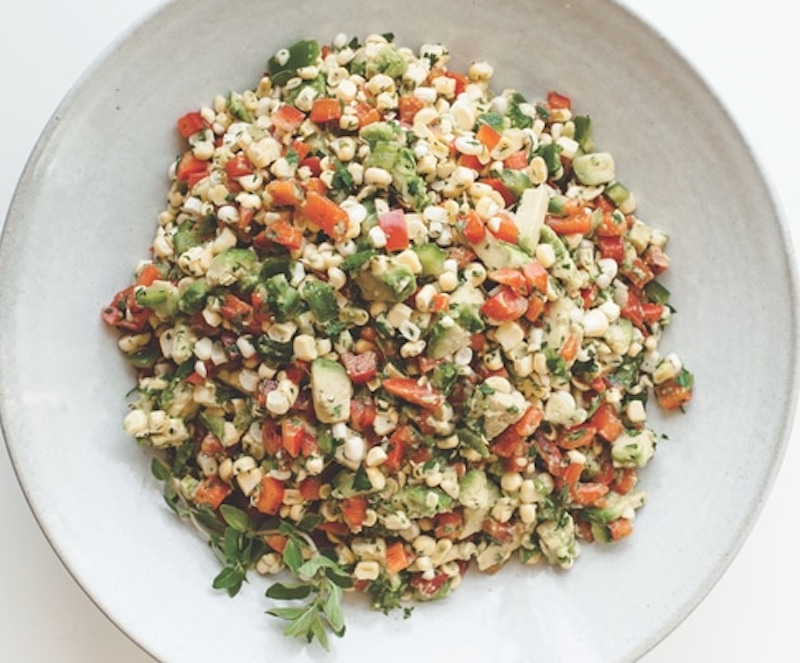 Sarah Adler
1. Corn
We know, we know, corn is technically a fruit, but because it eats like a vegetable, we're including it here. Farmer Tanaka even put white sweet corn at the top of his summer vegetable list. "It's so sweet, you can eat it raw!" he exclaimed. While shucking can be a slight inconvenience, it's totally worth the extra effort for fresh corn during the summer months. When selecting your ears, look for a bright green husk that holds on tight to the cob. Avoid loose or yellowed husks.
How to prep it: raw, boiled, steamed, or grilled
What to make with it: Vegan Summer Picnic Corn and Poblano Pepper Salad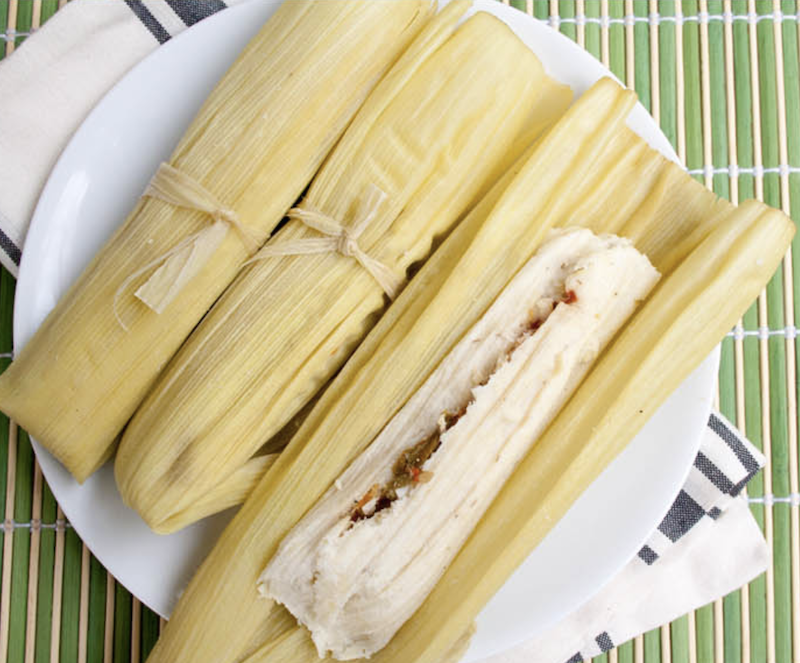 Create Mindfully
2. Hatch Chiles
Spice-averse, don't worry—these large peppers are less about spice and more about their intense flavor. The hatch chile peak season is relatively short—typically August through September—so get your fill while you can. How to pick a pepper? Look for a bright green pepper (they turn red as they ripen) that feels heavy for its size. The skin should also be taut and firm.
How to prep it: roasted or grilled
What to make with it: Vegan Green Corn Tamales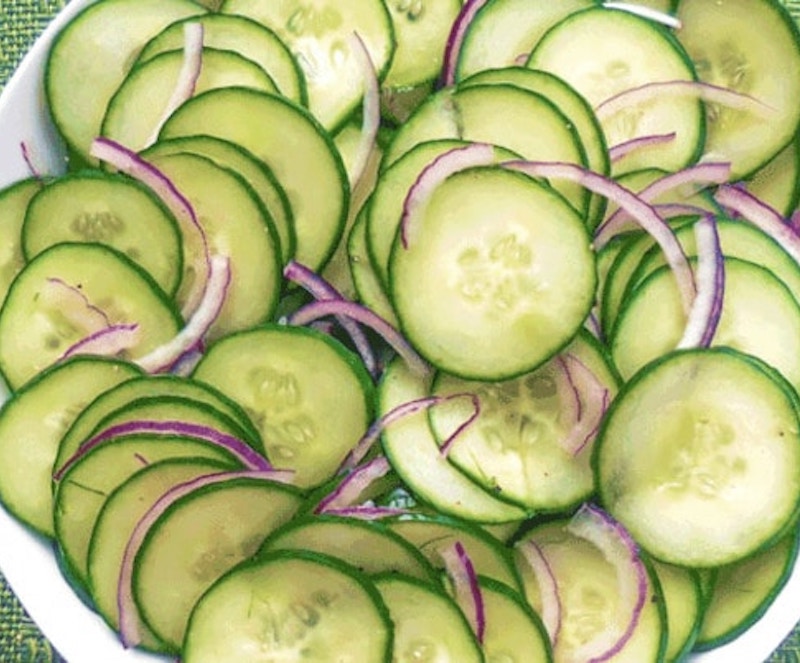 Holly V. Gray
3. Cucumber
Surprise, this is also a fruit (most of us were severely misled in elementary school when it comes to produce). With cucumbers—and most vegetables, as you'll see—bigger is not necessarily better. Smaller 'cukes tend to be less water-logged and more flavorful. Select a cucumber that is vibrantly green and not the biggest of the bunch.
How to prep it: raw or pickled
What to make with it: Cool Cucumber Salad with Red Onions.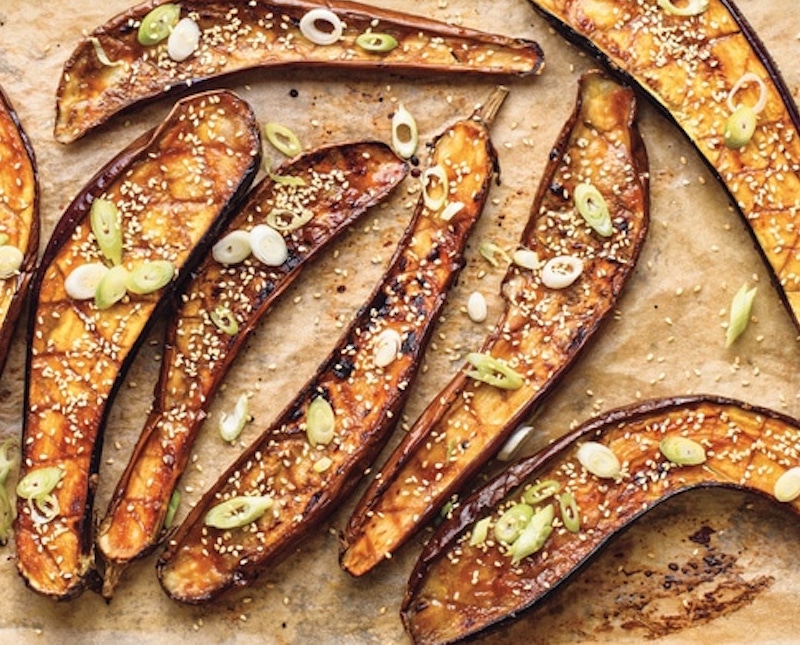 Lisa Dawn Angerame
4. Eggplant
Those who don't grow up cooking eggplant are often intimidated by this bulbous fruit (just assume that three of the next seven items on this list are technically fruits). Summer is the time to experiment with eggplant. When it's at its peak, it's less likely to be bitter. Look for a bright purple, small-to-midsize plant that's firm to the touch.
How to prep it: sautéed, roasted, grilled, steamed, or fried
What to make with it: Sticky Sweet Miso Eggplant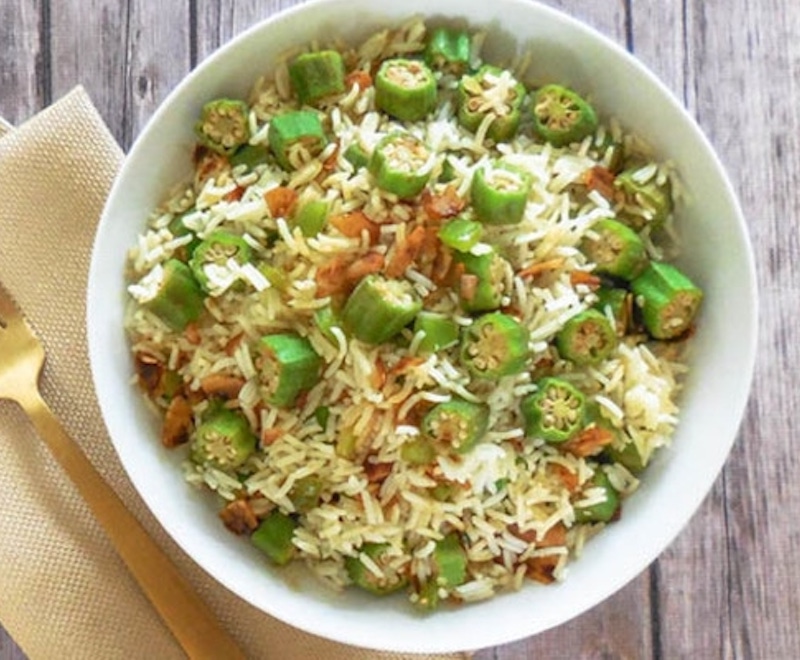 Holly V. Gray
5. Okra
Those who don't enjoy okra just haven't had it prepared to their liking. This warm-weather veggie is extremely versatile, and while okra-based gumbo is exceptional, there's a lot more okra can do. Pick out the brightest pieces you can find that are no more than four inches long, and avoid any blemished or soft pods.
How to prep it: fried, stewed, pickled, or sautéed
What to make with it: Okra Pilaf with Coconut Bacon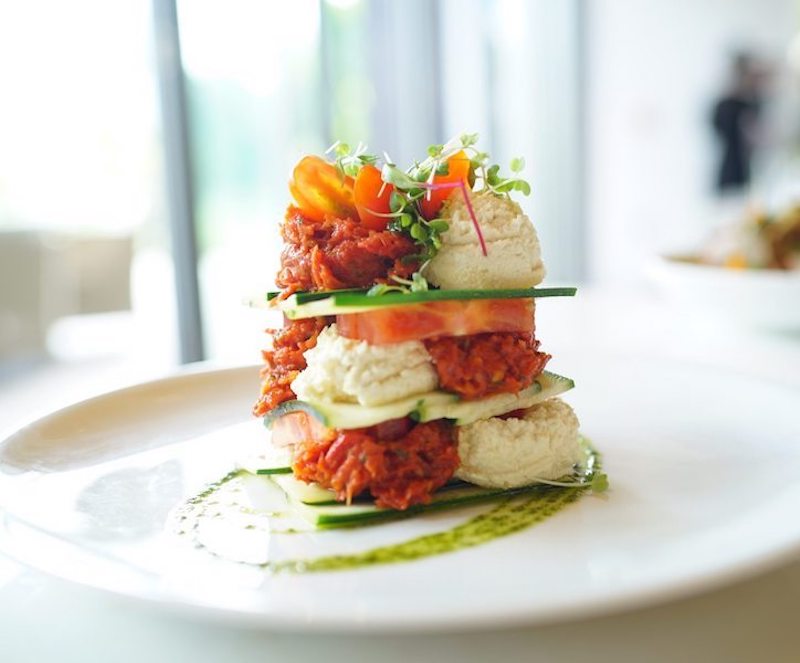 Michelle Tchea
6. Tomatoes
Summer is the time to splurge on the heirloom variety. Even tomato-haters may be smitten by these lopsided, multi-colored fruits. They're sweet, firm, and minimally slimy compared to a roma or beefsteak tomato. Pick heirlooms that are firm, heavy for their size, and dazzle you with their unique designs.
How to prep it: raw, roasted, grilled, or pickled
What to make with it: Matthew Kenney's Raw Lasagna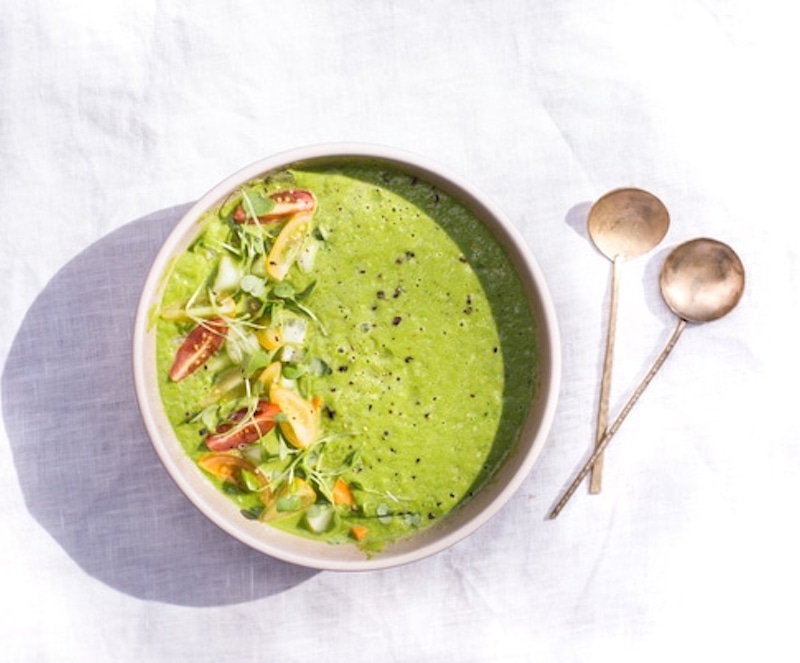 Summer Sanders
7. Avocados
Restaurants should really drop the upcharge for avocados and guacamole during summertime. During the off-season, sure, we begrudgingly understand, but avocados are abundant during the summer. To select an avo that's ready to eat, gently hold the produce in your palm and give it a very delicate squeeze. The skin should give ever-so-slightly. If it's hard enough to double as a projectile weapon, allow it to ripen a few days. If it's soft, make guacamole.
How to prep it: raw or grilled
What to make with it: Raw Spicy Avocado Jalapeño Soup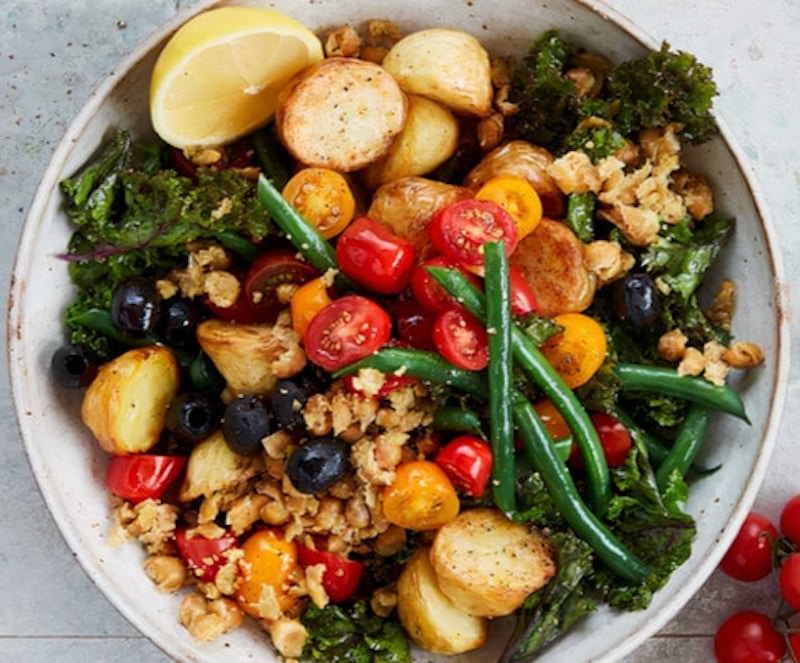 Andrea Hannemann
8. Green beans
It's odd that green bean casserole is so popular during the late fall, because green beans are at their best during the summer. During these hot months, you don't need to cover up the beans with a vegan bechamel sauce—they're scrumptious on their own. We don't suggest you pick through every single bean at the farmers' market, but try to grab a handful of the brightest-hued beans. At home, compost any beans that don't have a crisp snap to them.
How to prep it: raw, steamed, or sautéed
What to make with it: Vegan Niçoise Salad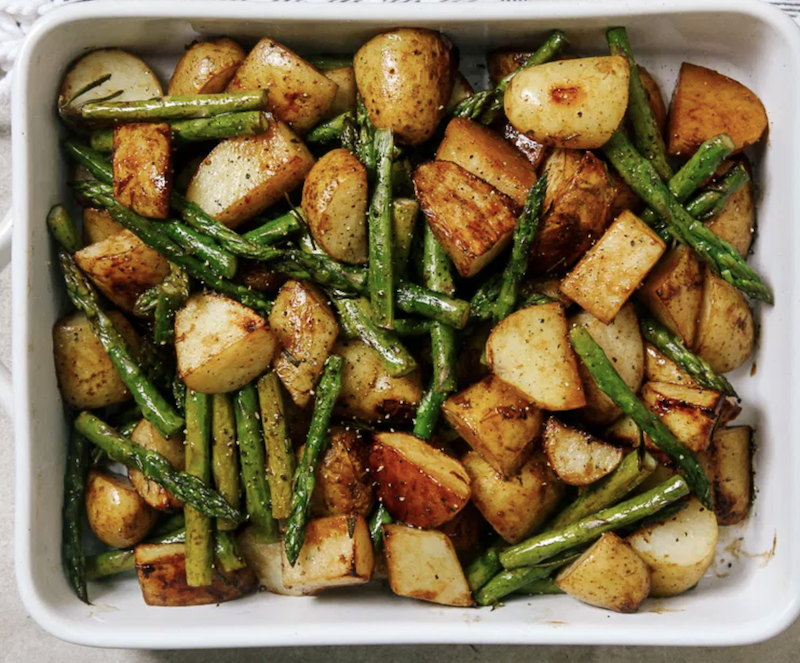 Wallflower Kitchen
9. New potatoes
No, a new potato varietal has not been invented. These spuds are tiny, round tubers that are harvested before they grow into the baseball-sized potato we use for baking and mashing. New potatoes are tender, buttery, and fluffy. The best ones are firm and free from sprouts, bruises, or wrinkles.
How to prep it: steamed, roasted, or grilled
What to make with it: Balsamic Roasted New Potatoes with Asparagus
10. Zucchini
Ever reached for a cucumber only to realize it's a zucchini? Fortunately, they're both in season during summer. Like cucumbers, you don't want a massive zucchini—the smaller ones typically contain more flavor. You'll also want to select a squash that's heavy, firm, and bright green. Here's to zoodles all summer long.
How to prep it: raw, steamed, roasted, grilled, or pickled
What to make with it: Vegan Grilled Eggplant and Zucchini Salad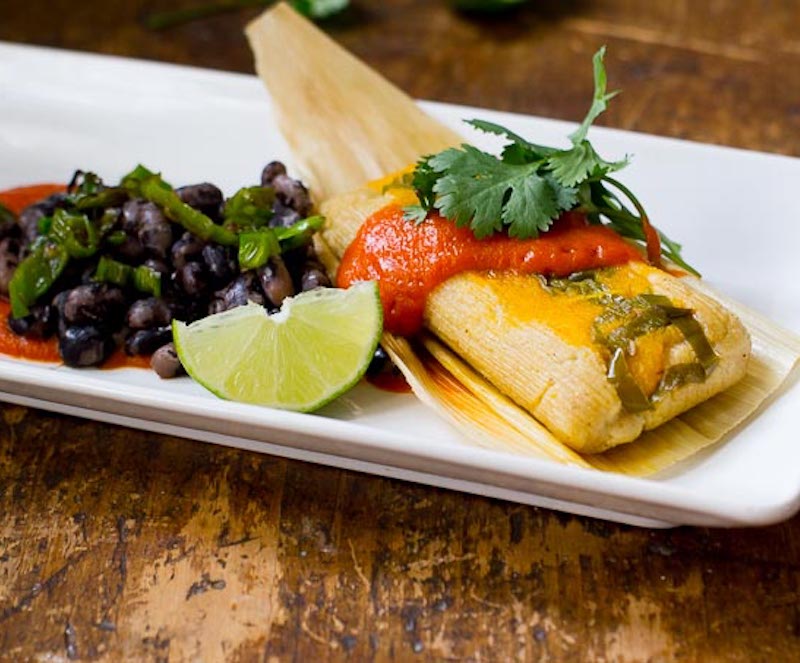 Rachel Carr
11. Shishito Peppers
Farmer Tanaka raved about these slightly spicy summertime peppers. "They're such a wonderful summertime treat. Sauteed with a little olive oil and garlic and salt—so good. I serve them as an appetizer." Like most vegetables on this list, the color should be bright and the skin should be taut and firm.
How to prep it: roasted, grilled, pickled, sauteed, or fried
What to make with it: Pumpkin tamales with Shishito Peppers
Tanya Flink is a Digital Editor at VegNews as well as a writer and fitness enthusiast living in Orange County, CA.