The iconic McCartney family is inviting the world into their home for a conversation surrounding Linda McCartney's legacy in the form of a new vegan cookbook, Linda McCartney's Family Kitchen. Paul, Stella, and Mary are streaming live from their home to celebrate Linda's meat-free recipes and offering a glimpse inside their daily lives.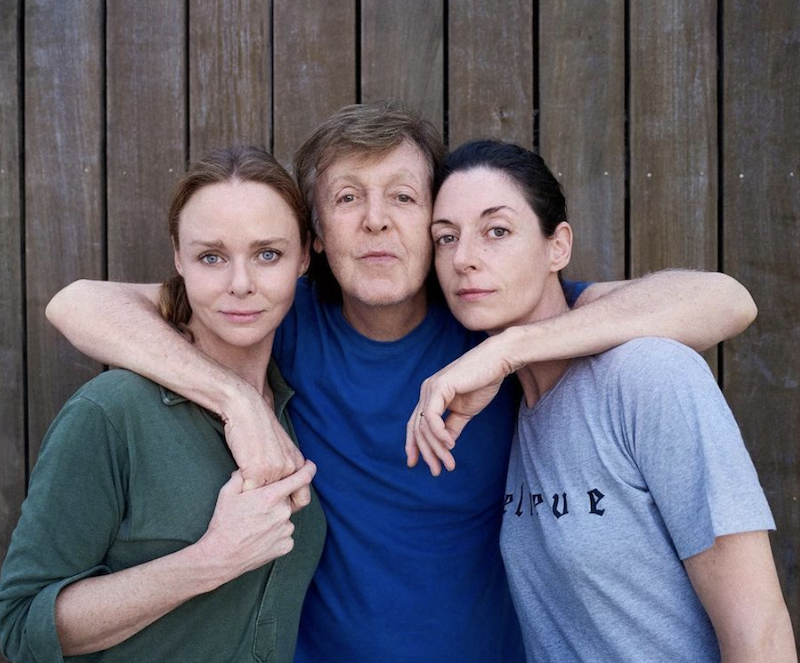 Paul McCartney
All in the (vegetarian) family
Linda McCartney—wife of the legendary Sir Paul McCartney of The Beatles fame and mother of fashion designer Stella and food writer Mary—advocated for meat-free eating over 30 years ago. She passed away from breast cancer in 1998, but her influence remained within the family. Paul, Mary, and Stella are all vegetarian and advocate for animal-free lifestyles in their own way. Most famously, the family trio is responsible for launching the Meat-Free Monday campaign in the UK in 2009. The McCartneys continue to advocate for this movement to this day—both in the UK and worldwide.
Linda was an avid home cook, and this latest cookbook includes 90 of her greatest recipes that have been slightly revamped and repackaged for the modern vegan audience. During the live stream, the McCartneys will discuss life at the McCartney household as well as their favorite dishes—from Sausage Rolls to Pulled Jackfruit Burgers and other satisfying and nourishing recipes. Linda's pioneering meat-free diet also lives on through the UK-based company—Linda McCartney's Foods—which produces a wide range of vegetarian and vegan-friendly meat and dairy alternative products.
The live stream will be held June 29 at 10:30am PST (6:30pm BST). Tickets to this live conversation with the McCartneys include a copy of the new cookbook, which is also available for pre-order on Amazon. The live stream will be recorded and available for one week after the initial airing time.
Photo credit: Paul McCartney