A new vegan version of the popular Dodger Dog is now available at the Dodger Stadium in Los Angeles. Vegan food brand Field Roast Grain Co. signed a multi-year contract with the Los Angeles Dodgers to feature its new Signature Stadium Dog. Released earlier this year, the Signature Stadium Dog is made from pea, brown rice, and fava bean protein and is double smoked using maple hardwood wood chips and a combination of steam and dry heat. During home games, baseball fans can now order the Plant-Based Dodger Dog, made with their choice of toppings, at select concessions and suites across the stadium.
"Our fans are increasingly looking for high-quality and delicious plant-based options, and we are excited to add Field Roast's products to our enhanced Dodger Stadium concession lineup," Corey Norkin, Dodgers Vice President of Global Partnerships, said.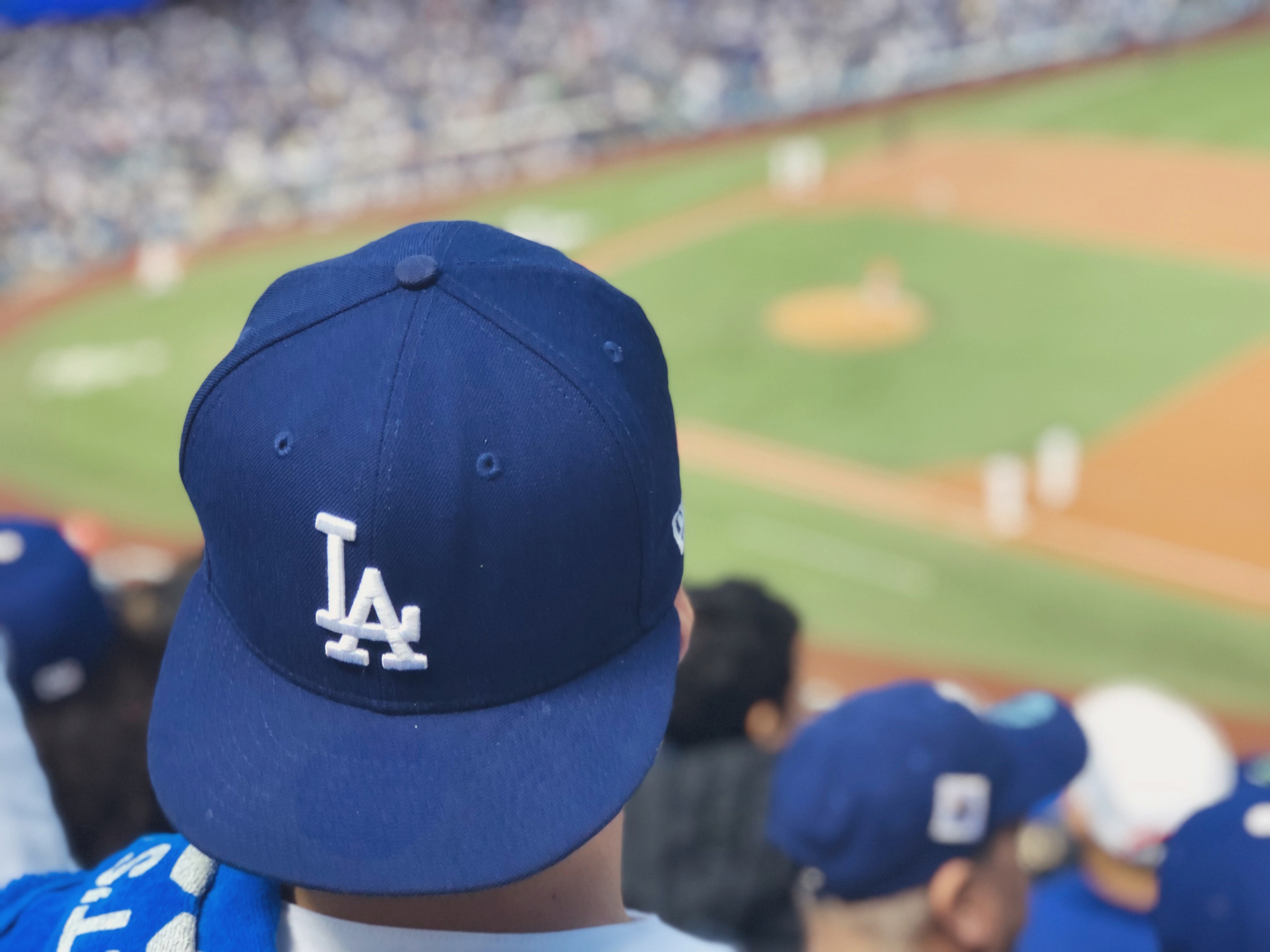 The Dodger Stadium previously offered a variety of plant-based options, including a hot dog made with vegan Beyond Sausage. However, this partnership is the first time the LA Dodgers recognized a hot dog as the Official Plant-Based Dodger Dog.
"The Dodger Dog is one of the most iconic hot dogs in America, so we're excited to offer a plant-based version that's just as crave-worthy," Dan Curtin, President of Field Roast's parent company Greenleaf Foods, said. "Field Roast is proud to partner with the Dodger organization to bring the Signature Stadium Dog to Dodger Nation and we know that it will quickly amass its own league of loyal fans."
Plant-based Dodger Dogs for all
In addition to Dodger Stadium, Field Roast's new plant-based hot dog made its foodservice debut with two partners. In February, the vegan hot dog made its debut on the menu at 19 test locations of Wienerschnitzel—the world's largest hot dog chain—in California, Texas, and New Mexico as its first plant-based option. Field Roast's vegan hot dog is featured as part of three menu options: Backyard Veggie Dog (topped with dairy-based American cheese, a pickle spear, tomato, ketchup, and mustard); Barbeque Veggie Dog (served with barbecue sauce, a pickle spear, and onions), and Chicago Veggie Dog (topped with a pickle spear, tomato, sport peppers, onions, relish, mustard, and celery salt).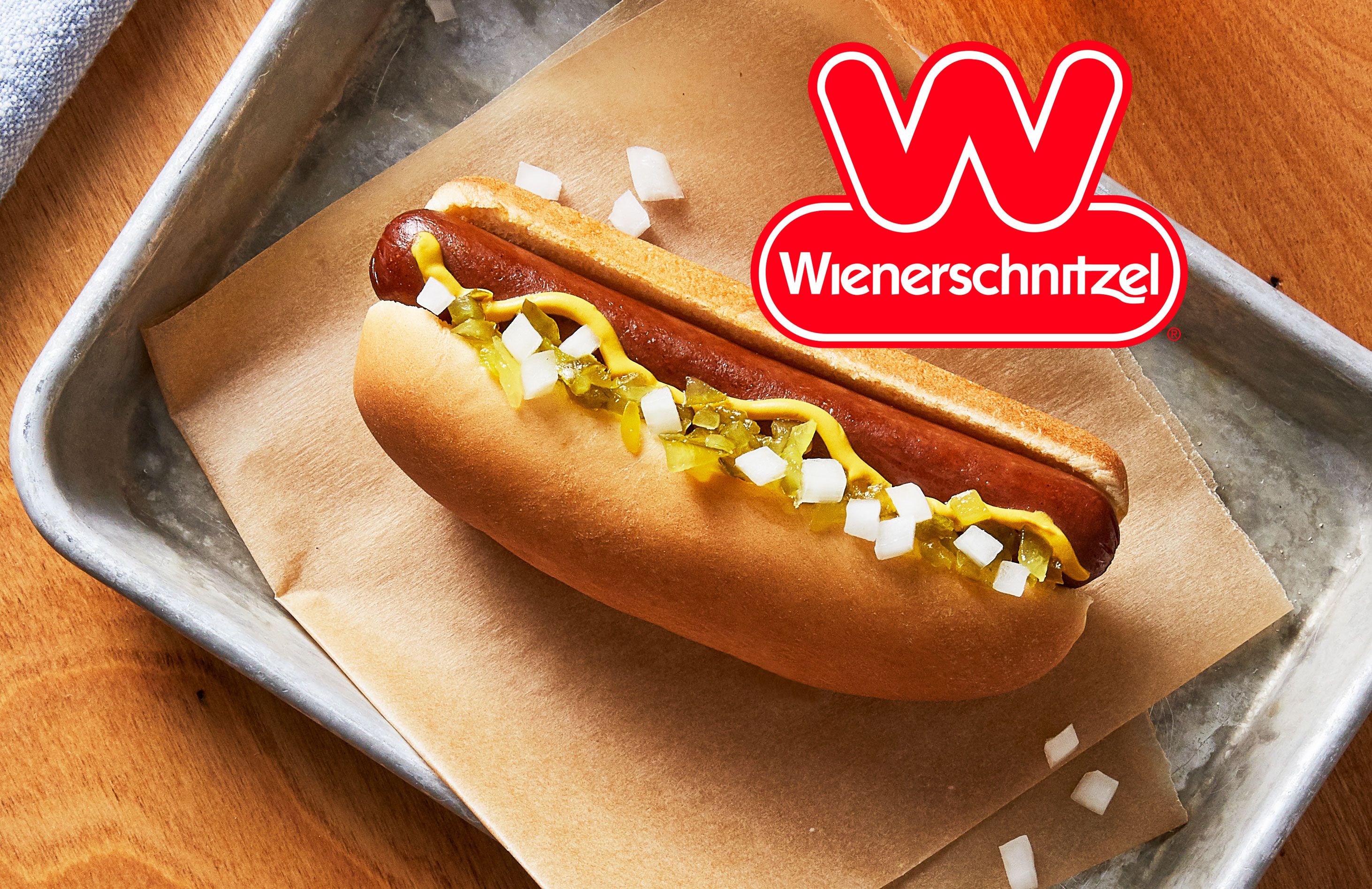 The buns Wienerschnitzel uses are free from animal products which means that The Backyard Veggie Dog can be ordered vegan without dairy-based cheese while the other two options are vegan without modifications. If the plant-based hot dog proves popular, Wienerschnitzel will roll out the new options to its 320 locations nationwide.
In March, celebrity chef Roy Choi also created his first vegan hot dog option, called The Home Run, for his world-renowned Kogi Truck using Field Roast's Signature Stadium Dog. The vegan hot dog featured Choi's signature Kogi slaw, cilantro-onion lime relish, salsas roja, verde, and naranja, roasted sesame seeds, and is smothered with melted Chao Creamery vegan cheese and is served on a toasted bun. While the menu item was limited, Choi and Field Roast signed a long-term partnership in which the chef will promote Field Roast's plant-based meats and cheeses to the culinary community.
And for those who can't make it out to a Dodgers game, Wienerschnitzel, or the Kogi truck, Field Roast's new Signature Stadium Dogs became available in stores this April. The plant-based hot dogs are sold in six-link packs alongside beef hot dogs at retailers nationwide.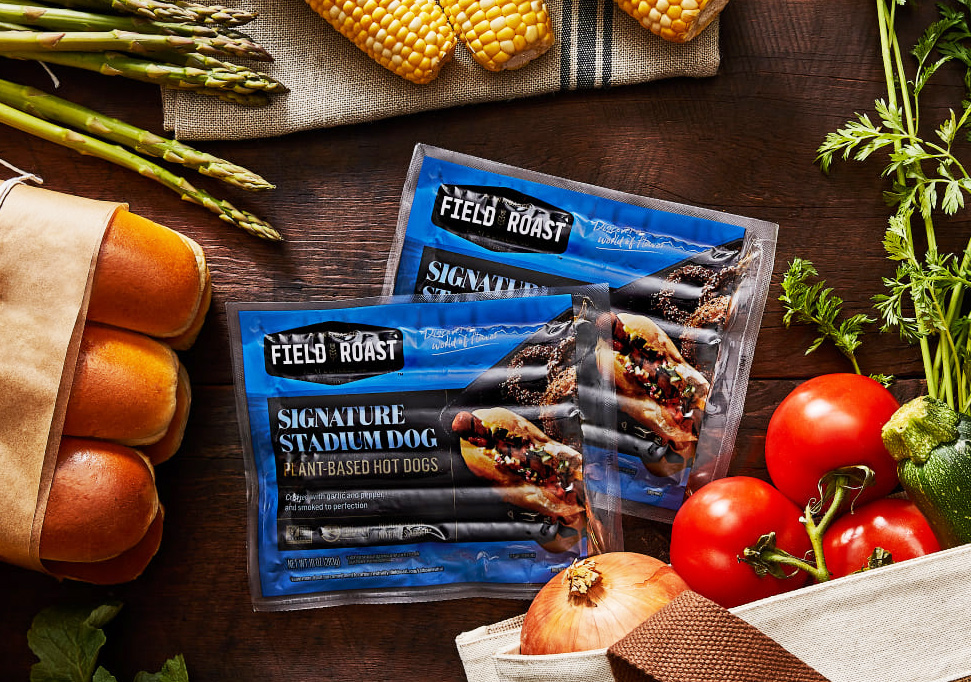 Vegan options at baseball stadiums
The new Plant-Based Dodger Dog is one of many growing vegan options at stadiums nationwide. At the beginning of the baseball season, Swedish vegan brand Oatly announced a partnership with MLB teams which will bring its hard-to-find soft serve to several stadiums. The oat milk-based vegan soft serve can now be found in vanilla and chocolate flavors at Wrigley Field in Chicago, IL (home of the Chicago Cubs) and Globe Life Field in Arlington, TX (home of the Texas Rangers).
Globe Life Field is also home of an all-vegan food cart that has been in operation since 2016. There, alongside burgers, wraps, and salads, fans can find newly added vegan nachos featuring dairy-free queso made by Austin, TX-based brand Credo Foods.
Other stadiums also carry a variety of vegan options thanks to a plant-based makeover carried out in 2018 by foodservice provider Aramark which added several new vegan and vegetarian options at PNC Park in Pittsburgh, PA, Citizen Bank Park in Philadelphia, Citi Field in New York City, NY, and Rogers Centre in Ontario, Canada.
You can learn more about vegan options at ballparks here.