Sales of plant-based alternatives to meat and milk could increase by 100-fold to reach $1.4 trillion by 2050, according to a new report compiled by global investing giant Credit Suisse. Titled "The Global Food System: Identifying Sustainable Solutions," the report examined the current global food system and explained the large-scale changes necessary to sustain the growing global human population—which is projected to reach nearly 10 billion by 2050. Within its 100-page report, Credit Suisse identified the necessity of shifting toward a plant-based diet and the plethora of investment opportunities available in companies working to create a more sustainable food system.
The report identifies animal agriculture as a top contributor to climate change, explaining that more than 50 percent of emissions generated by the global food system were related to raising animals for food, either through land use, animal feed, land conversions, or methane production. "A change toward a plant-based diet appears inevitable, in our view, if the global food system is to become more sustainable," Eugène Klerk, report author and Managing Director of Credit Suisse in the Securities Research Division, states.
To facilitate the shift, Credit Suisse urged for the reform of government systems that support the production and trade of unhealthy and environmentally damaging foods. Currently, tomatoes, soybeans, and groundnuts are the three most taxed food items globally, while four out of 10 most incentivized (or subsidized) agricultural products are meat products (pig, poultry, sheep, and bovine).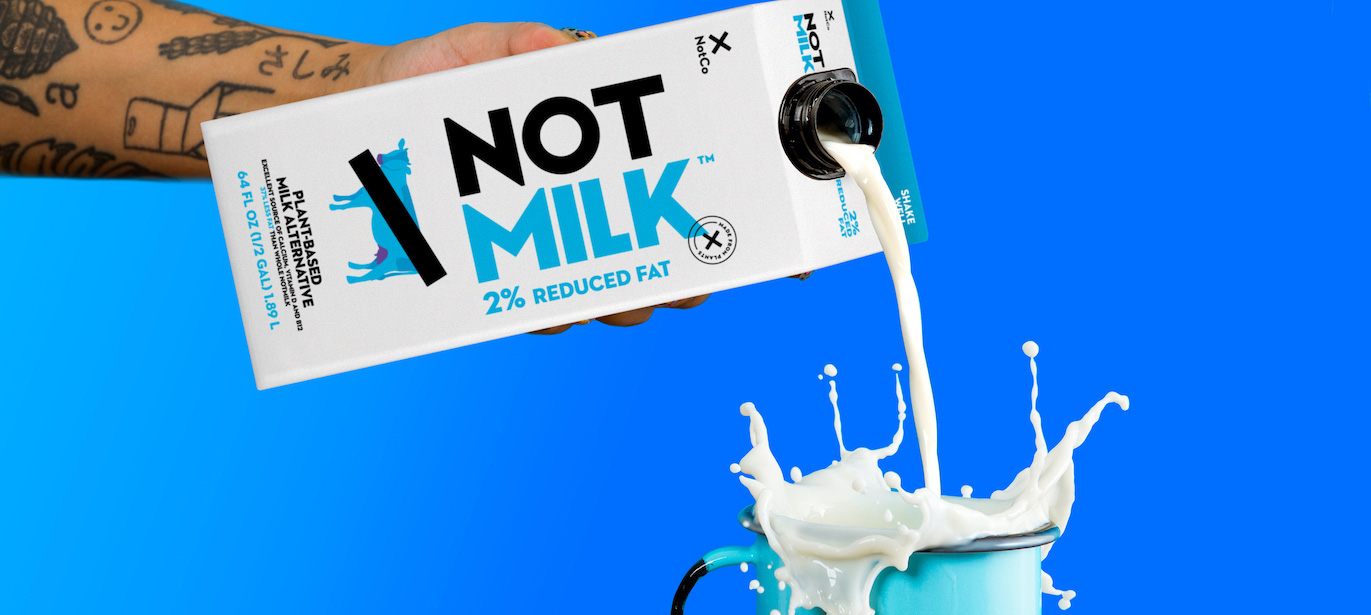 Investing in a vegan future
A plant-based shift could prove profitable to investors looking to support a more sustainable world, according to Credit Suisse. The report gives the conservative estimate that vegan milk will hold 50 percent of milk market share by 2050—a figure that it says may reach 80 percent within that time frame in a best-case scenario. "A high share is not unlikely when we realize that diets associated with a sustainable world call for a decline in milk consumption in order to meet longer-term climate change and health targets," Klerk said.
The report's prediction for plant-based meat is slightly less optimistic as researchers believe adoption of alternatives to animal flesh will be slower, with plant-based meat alternatives projected to hold 25 percent of market share by 2050 and 50 percent as a best-case scenario. Should the best-case scenarios play out for both plant-based milk and meat alternatives, the report projects that plant-based food sales will reach $143 billion by 2030, growing 100-fold to $1.4 trillion by 2050.
While there are approximately 600 small and private companies currently operating in the plant-based food space, Credit Suisse expects traditional players—such as Danone, Nestlé, Brazilian meat companies, and others—to continue to transition their portfolios to include more plant-based products, presenting investment opportunities in everything from small plant-based food companies to large multinational conglomerates to ingredient suppliers developing specific components for plant-based foods, and more.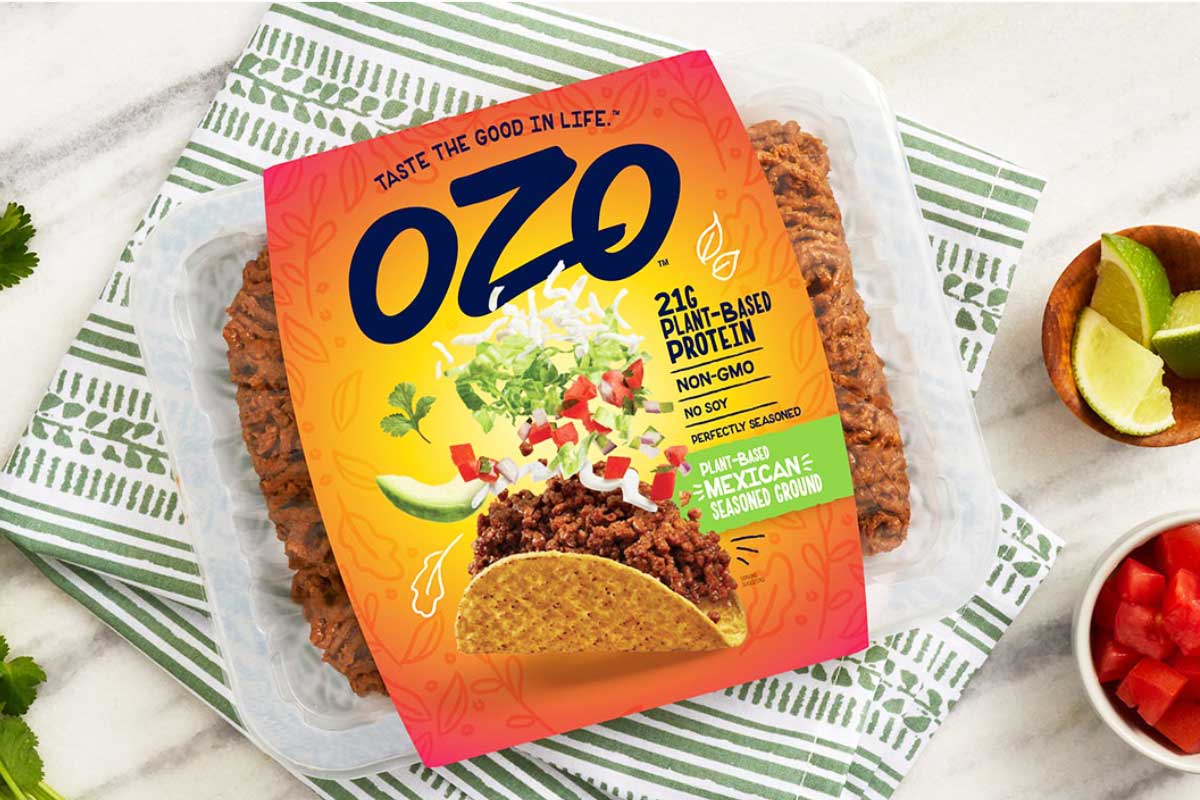 Plant-based food sales in the US
Credit Suisse's prediction that a plant-based shift is "inevitable" is already materializing in many parts of the world, including in the United States. While US plant-based food sales have been on the rise for years, COVID-19 gave plant-based meat and milk sales a major boost. Early in the pandemic, the virus ravaged most of the country's largest meat companies exposing the crowded conditions workers must endure. Tyson, JBS, Smithfield, and other meat giants shuttered slaughterhouses for a period of time to mitigate the spread of disease which contributed to a nationwide meat shortage—setting the stage for consumers to fill the void with plant-based meat.
While sales of plant-based foods were already growing prior to the pandemic, during mid-March 2020—the peak panic-buying time of the COVID-19 pandemic—SPINS data shows that sales of plant-based foods increased by 90 percent when compared to sales during the same time in 2019. In the four weeks that followed, plant-based food sales spiked by 27 percent, outpacing total retail food sales by 35 percent. During the peak-buying period, vegan meat sales spiked by 148 percent and continued to grow by 61 percent in the next four weeks, growing twice as fast as animal meat sales.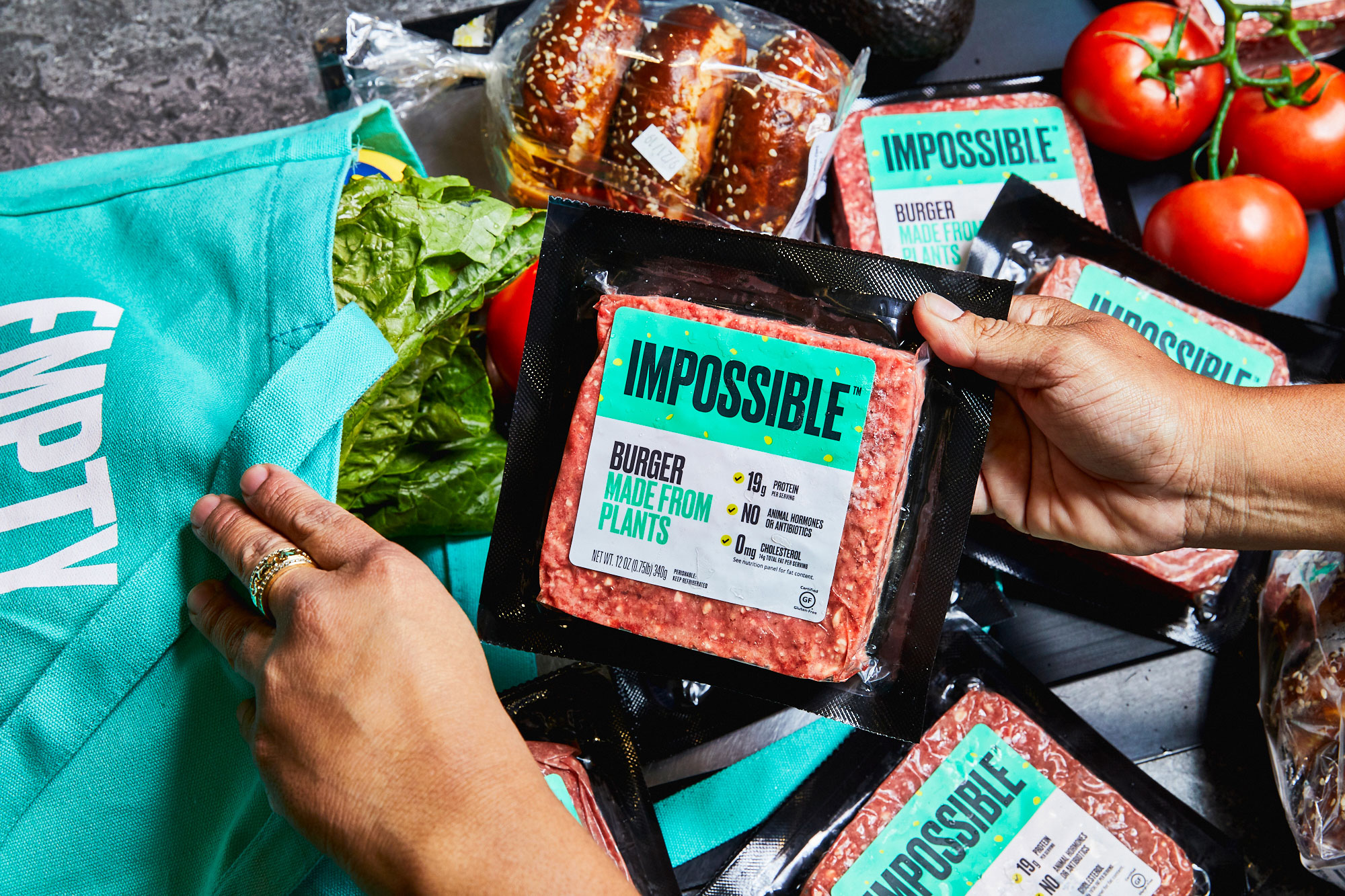 American consumers sustained their interest in plant-based foods throughout 2020, which saw sales of plant-based alternatives to animal products soar by 27 percent to $7 billion according to sales figures compiled by SPINS on behalf of trade group Plant Based Foods Association (PBFA) and advocacy nonprofit The Good Food Institute (GFI).
The effect of the pandemic on dietary habits combined with growing consumer awareness of the environmental impact of animal agriculture is creating that inevitable tipping point Credit Suisse is sure will propel the plant-based food industry to new heights in coming decades. "The data tells us unequivocally that we are experiencing a fundamental shift as an ever-growing number of consumers are choosing foods that taste good and boost their health by incorporating plant-based foods into their diet," PBFA Senior Director of Retail Partnerships Julie Emmett said.