Actress Catherine Zeta-Jones recently launched a vegan leather shoe line in partnership with vegan shoe brand Butterfly Twists. The collaboration includes two vegan leather sneaker styles in multiple colorways. "Handmade with the finest vegan leather and designed with an innate understanding of the busy modern day women, it's our new wardrobe essential," the brand describes the new shoes, which are inspired by Zeta-Jones' Welsh heritage.
Zeta-Jones announced the new vegan leather shoe collection in conjunction with a new athletic apparel line she developed with dance wear brand Body Wrappers to create the activewear line which features sports bras, leggings, pants, jacket, shorts, and more. Both collections are available under her existing brand Casa Zeta-Jones.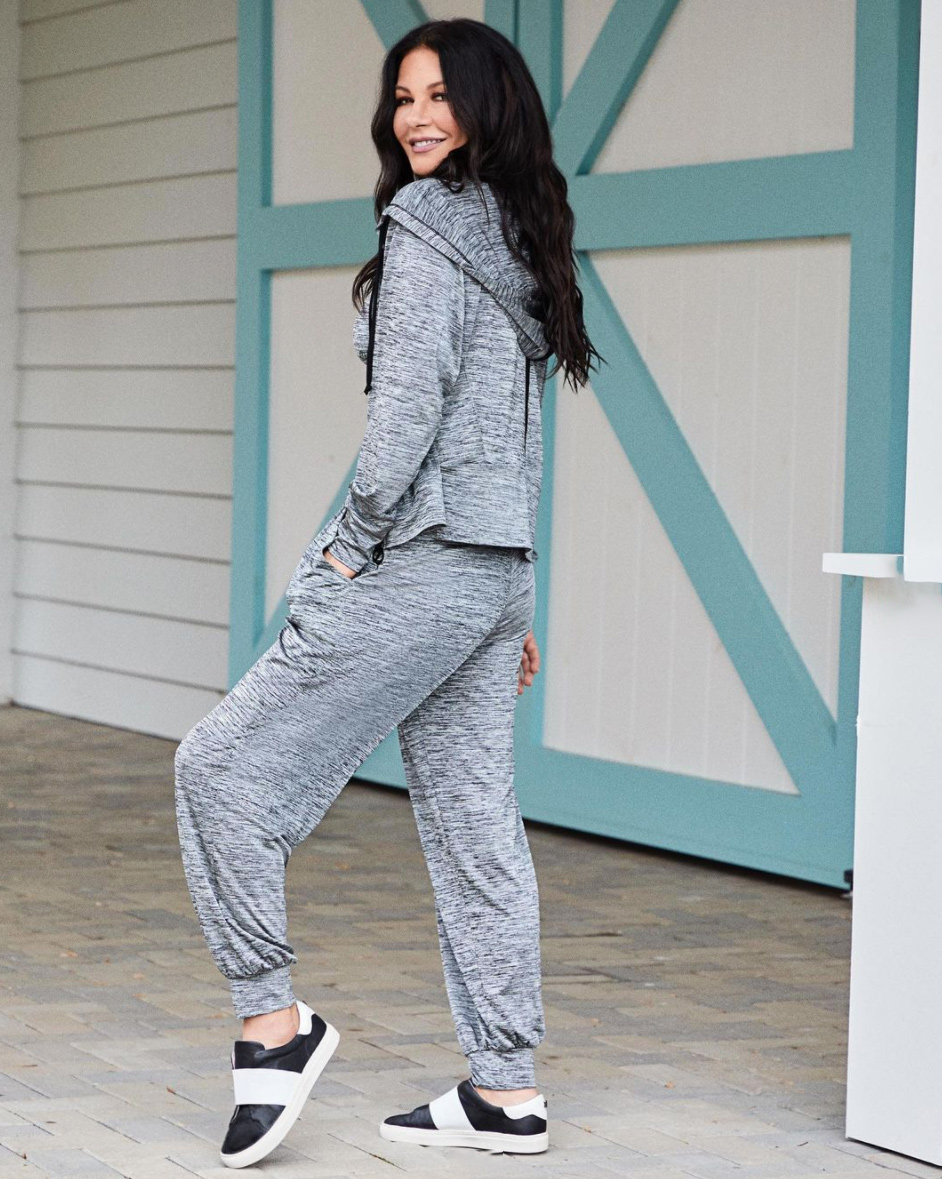 "I am so excited to announce my latest projects for Casa Zeta-Jones: activewear and vegan sneakers," the actress posted on Instagram. "Both of these collections are perfect for my ladies who want elegant comfort and versatility without sacrificing style. I hope you all love these collections as much as I have loved creating them."
The Butterfly Twists vegan sneaker collection builds on an existing collaboration with Zeta-Jones that includes vegan flats in basket weave textiles and neutral tones.
Celebrities get behind vegan shoes
While celebrities have previously put their names behind luxury leather shoes such as those made by Christian Louboutin and Manolo Blahnik, a new crop of celebs are getting behind the cruelty-free vegan shoe trend. From former vegan Miley Cyrus (who worked with Converse to launch a vegan shoe line in 2018) to current, and longtime, vegan Pamela Anderson's multiple forays into the world of vegan shoes, celebrities are moving fashion into the cruelty-free and environmentally friendly direction.
Earlier this year, actor and environmentalist Jason Momoa—known for his starring role in Aquaman—worked with climbing brand So iLL to release a line of vegan suede shoes made with sustainable materials such as an organic cotton upper, a top layer of cork, and biodegradable outsoles. Available in Unity Purple and Yaya Lavender colorways, the iLL x On The Roam Collection features insoles made by BLOOM Foam, a company that turns harmful algae growths into sustainable and functional materials.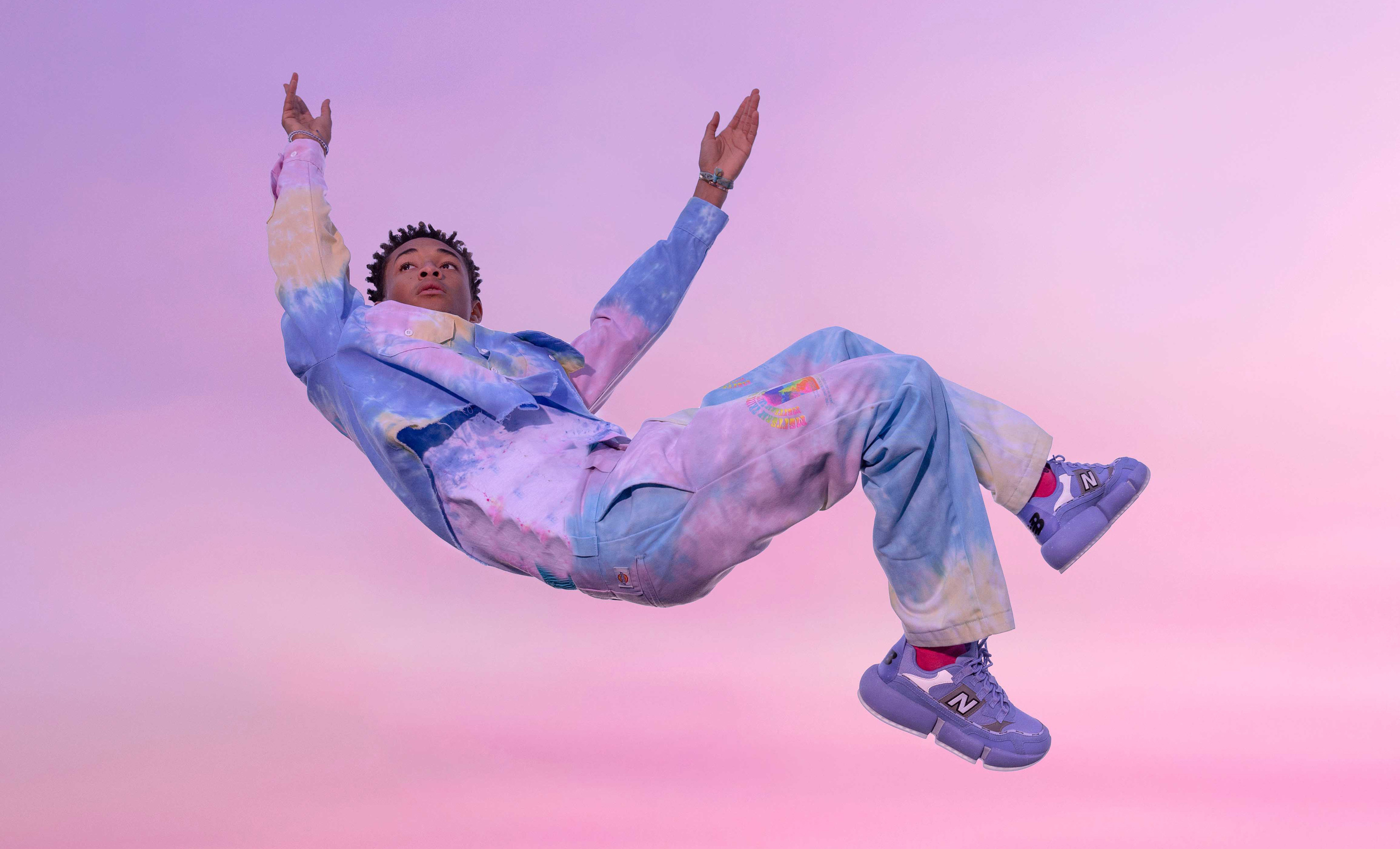 Musical artist Jaden Smith partnered with New Balance to create the Vision Racer, vegan platform shoes that incorporate partially recycled and sustainable plant-based materials.The NB for Jaden Smith Vision Racer features recycled polyester that comes from post-consumer plastic rather than oil, with a heel that is made from 98-percent post-production leftover foam and rubber. After the initial launch of a Wavy Baby Blue colorway last year, New Balance expanded the line to include a bright fuchsia sneaker which sold out immediately after it launched in May 2021. On July 30, the partnership will extend to include new vegan leather shoe styles in psychedelic colorways along with apparel such as t-shirts and hoodies, which are all part of the Trippy Summer collection inspired by Smith's upcoming single of the same name.
Big brands ditch animal skins
The luxury designers that celebs love are shifting away from animal materials, as well. From Prada to Adidas, more than 1,500 brands have now pledged to never use fur and joined the Fur Free Retailer program organized by animal-rights coalition Fur Free Alliance. And while many brands continue to use leather, to the detriment of animals and the environment, some are exploring plant-based alternatives.
In June, Gucci unveiled its first line of vegan sneakers made from Demetra, a leather alternative the brand spent two years developing. Inspired by Greek goddess of harvest Demeter, the new material is made from 77 percent plant-based raw materials, including wood pulp and viscose, and is tanned in the way leather would be but without animal cruelty or environmental harm. Gucci's new Demetra-based line includes three vegan leather takes on its original Basket, New Ace, and Rhyton styles.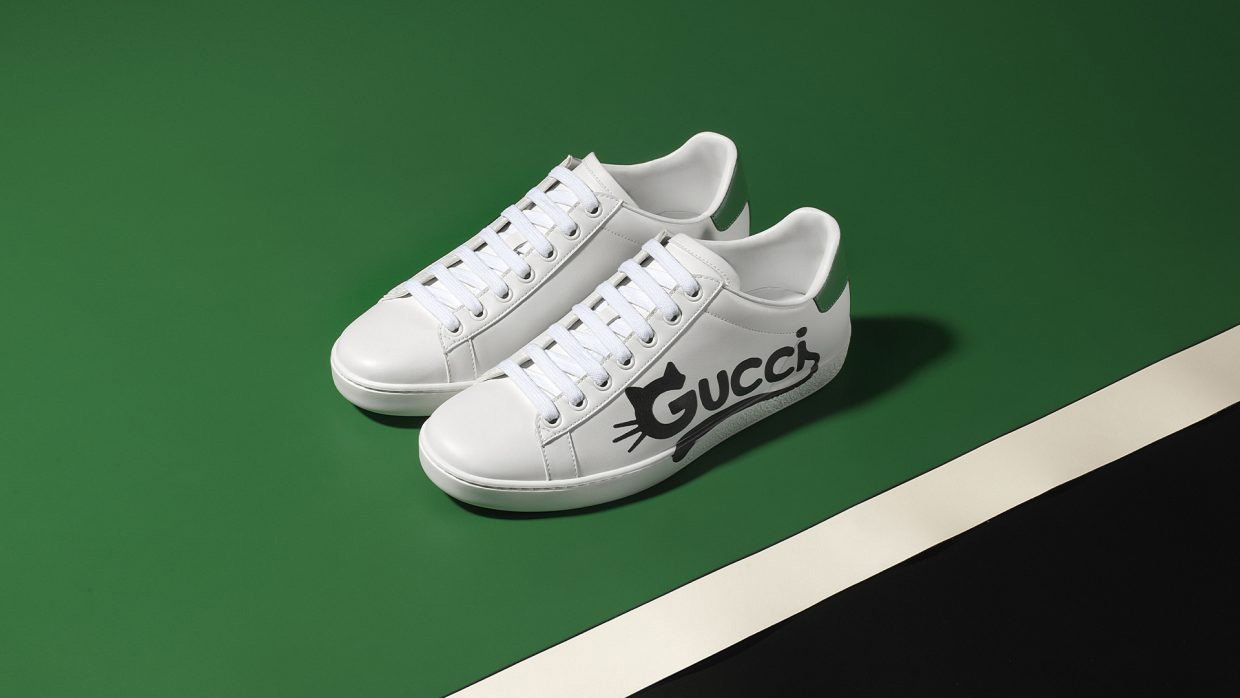 In addition to Demetra, Gucci's parent company Kering—which also manages the development of Saint Laurent, Bottega Veneta, Balenciaga, Alexander McQueen, and more—is exploring other animal leather alternatives. Kerin is part of a coalition of fashion brands working with startup Bolt Threads, maker of Mylo, a vegan leather derived from mycelium (the fast-growing root systems of mushrooms).
To welcome a new era of luxury fashion—one where animals are no longer exploited for their skins—other high-end designers from Karl Lagerfeld to Hermès are experimenting with sustainable vegan leathers made from cactus (Desserto), pineapple (Piñatex), apples (Apple Skin), and many more innovative materials.