Hailey Bieber is actively removing animal products from her diet, the model shared with her 36 million fans in a recent Instagram story. "Over the past two and half months I completely cut meat (other than fish) out of my daily eating and have been sticking to more vegetarian/vegan dishes," Bieber posted alongside a photo of a gluten-free (and presumably vegan) lemon poppyseed cake and latte.
The model—who is married to pop star Justin Bieber—explained that she is noticing pronounced health benefits after removing some animal products from her diet. "I have never felt better," Bieber said. "[I] feel so clear and energetic. Just sharing for anyone who may be thinking about cutting out meat."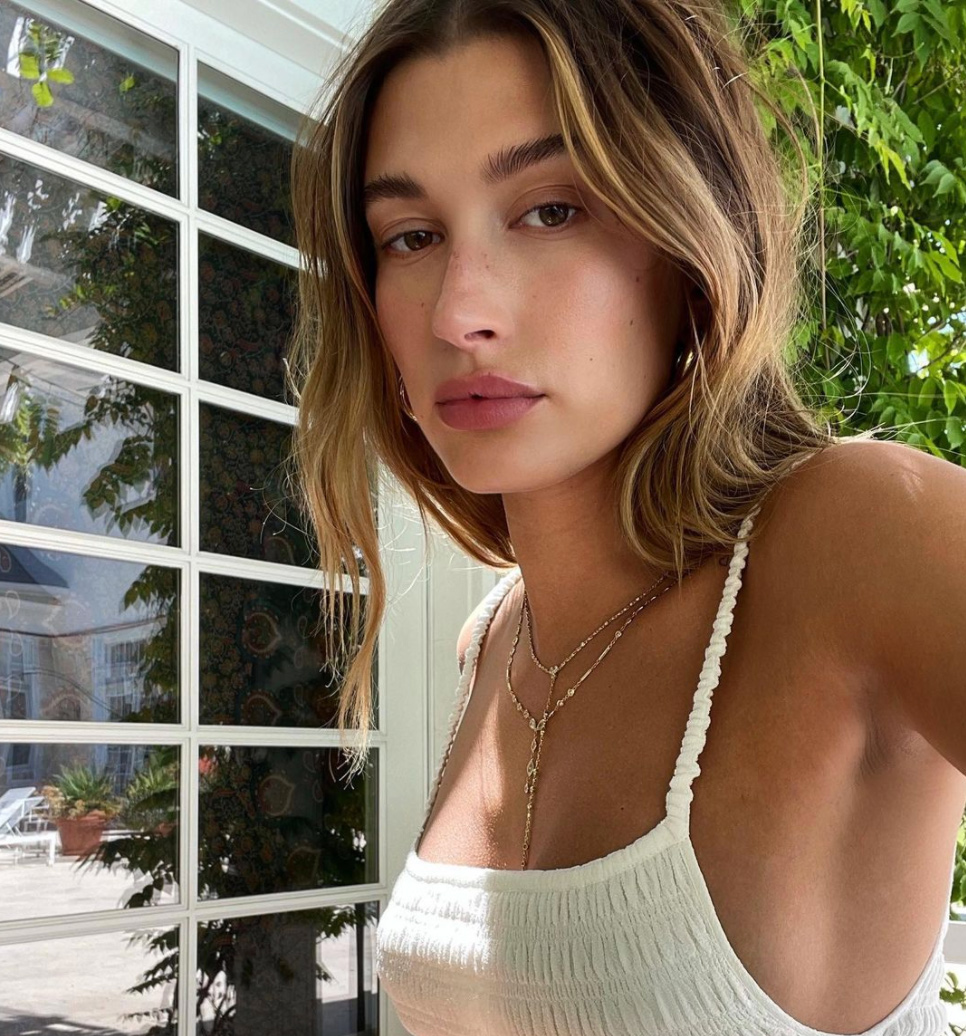 Hailey Bieber's vegan journey
The 24-year-old model first became interested in plant-based food after sampling burgers, tater tots, and milkshakes from Los Angeles area vegan mainstay Monty's Good Burger—a favorite among vegan celebs such as Joaquin Phoenix and Rooney Mara. After sampling the bounty at Monty's Good Burger, Bieber took to her Instagram stories to rave about the experience. "So I'm not vegan or vegetarian. I'm half Brazilian, so trust me I love a good pichana (a cut of beef)," Bieber posted in 2019. "But I will say over the last week or so I have tried some of the most unbelievable vegan food I've ever had, and I want to keep exploring plant-based. Send me all your suggestions."
In July 2020, Bieber's interest in the plant-based lifestyle took a turn thanks in part to Netflix documentary The Game Changers, a film backed by Jackie Chan, Arnold Schwarzenegger, James Cameron, and many others that spotlights elite athletes thriving on a plant-based diet and the performance advantages of ditching animal products.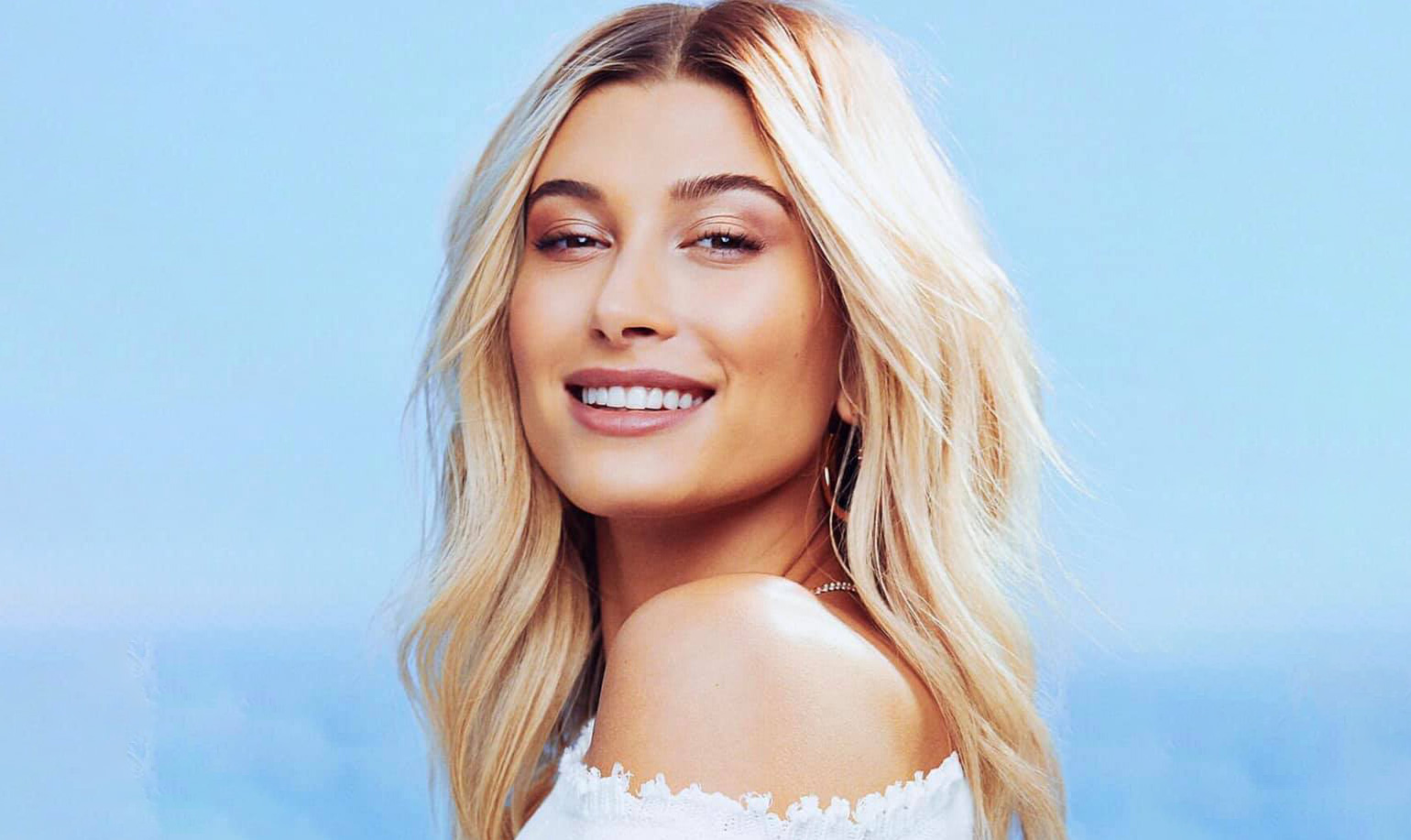 Prior to watching the hit film, Bieber reached out to her then 28 million Instagram followers for advice on how to go vegan. "Trying to transition over to eating mostly plant-based, about to watch The Game Changers," Bieber posted in an Instagram story. "If you have any suggestions of other things to watch [and] read, send them my way."
It looks like crowdsourcing vegan advice might have worked to get Bieber to where she is today and with new documentary Seaspiracy exposing horrors of the global fishing industry, perhaps Bieber will be inspired to ditch all animal products, including fish, for good.
Celebs on the verge of vegan
Bieber is part of a group of celebrities that have actively reduced their consumption of animal products and are this close to being totally plant-based. Katy Perry and her husband Orlando Bloom are both nearly there. "I'm about 95 percent ready to be 100 percent vegan," Perry—an Impossible Burger superfan—told her 109 million Twitter followers in January, adding that her dog Nugget has also been on a plant-based diet for four months.
For his part, Bloom revealed that he's averse to eating meat because he has a soft spot in his heart for cows. "I'm 90-percent plant-based, so I'll only eat a really good piece of red meat maybe once a month," Bloom said during an interview with the Sunday Times in March. "I sometimes look at a cow and think, 'That's the most beautiful thing ever.'"
And the Kardashian/Jenner clan is part of the nearly vegan club, too. Kim Kardashian West has been experimenting with plant-based eating since 2019 and this year, the 40-year-old reality star and business mogul committed to completely ditching animal products. In the process, she also convinced her sisters to try plant-based eating, too. In May, Kourtney Kardashian shared that she had "gone (mostly, like 95 percent) vegan" in a post on her Poosh Your Wellness blog alongside a vegan food diary. Currently, Kourtney Kardashian is dating Blink-182 drummer, and longtime vegan Travis Barker. If all goes well, Barker might get Kourtney Kardashian to 100 percent.
For more about celebrities ditching animal products, read:
Why Katy Perry, Drew Barrymore, and Other Celebs Are Moving Away From Meat
How Shaquille O'Neal Is Ditching Beef With Help From Slutty Vegan
Harry Styles Ditches Meat