On July 13, NBA star JaVale McGee—who plays center for the Denver Nuggets—is challenging fans to eat spicy vegan chips, without flinching, to raise funds for a good cause. Created in partnership with vegan snack brand Outstanding Foods (makers of PigOut vegan pork rinds), the #HellaHotChallenge aims to bring awareness to McGee's JUGLIFE organization, which is on a mission to bring healthy living through clean water to communities in need.
The social media challenge tasks fans to eat as many of Outstanding Foods' Hella Hot Outstanding Puffs as they can in the span of 30 seconds without "cracking" which means "no sniffling, coughing, laughing, and absolutely no sips of water." The penalty for participants who crack is water in the face (thrown by a friend) and a donation made to JUGLIFE to support its life-saving mission. After posting their videos of the challenge to Instagram or TikTok, each participant is encouraged to tag three additional participants to keep the challenge doing. Outstanding Foods will match each donation up to $10,000.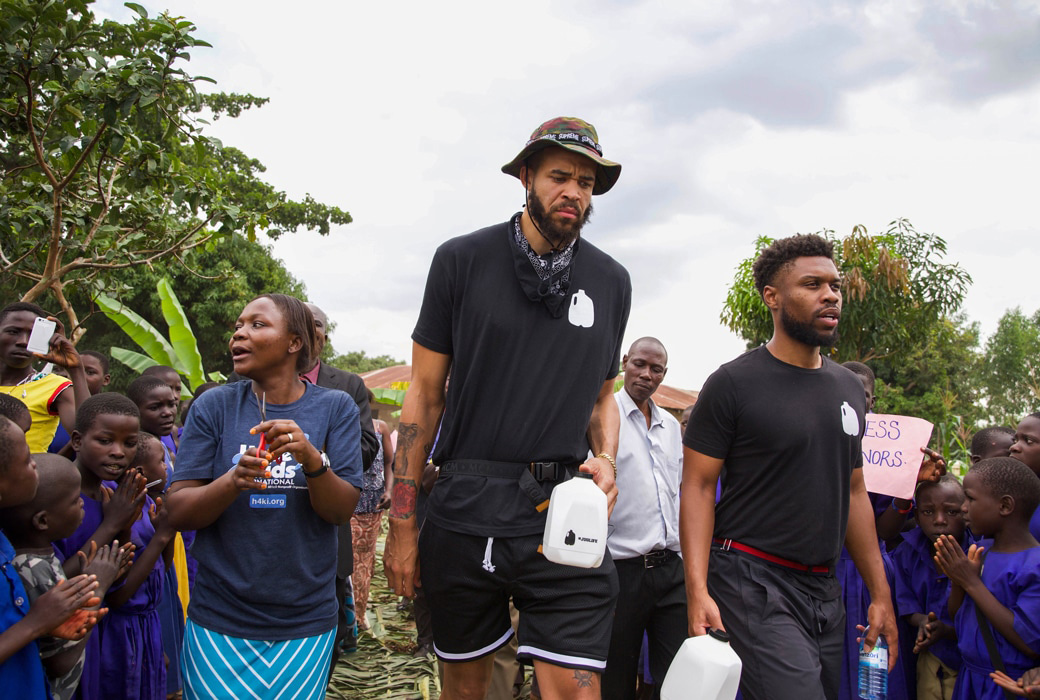 "It was important to us to partner with JUGLIFE because, not only do they bring clean water to communities in Africa who do not have access to this essential need, but they take it a huge step further," Outstanding Foods CEO and Co-founder Bill Glaser told VegNews. "JUGLIFE educates kids around the world about the importance of living a healthy lifestyle which includes drinking more water. Their dedication to communities across the globe, including the US and in Africa, is nothing short of inspiring and it was a natural fit to come together for this unified cause."
JaVale McGee goes vegan
McGee went vegan in 2016 and shared the news with fellow NBA star Kevin Durant during an episode of his YouTube series entitled "Parking Lot Chronicles." During the short interview, McGee raved about the plant-based options in the San Francisco Bay Area, stating that "there's a lot of vegan spots" before crediting his plant-based diet to helping him "get up and down the court." In 2018, McGee helped his team, then the Golden State Warriors, win an NBA championship title in 2018, which he credited, in part, to his plant-based diet.
McGee not only follows a vegan lifestyle but actively promotes plant-based brands to athletes and fans. Prior to partnering with the brand for the #HellaHotChallenge, McGee was one of the investors, alongside legendary musician Snoop Dogg, to help Outstanding Foods close a $5 million financing round last year.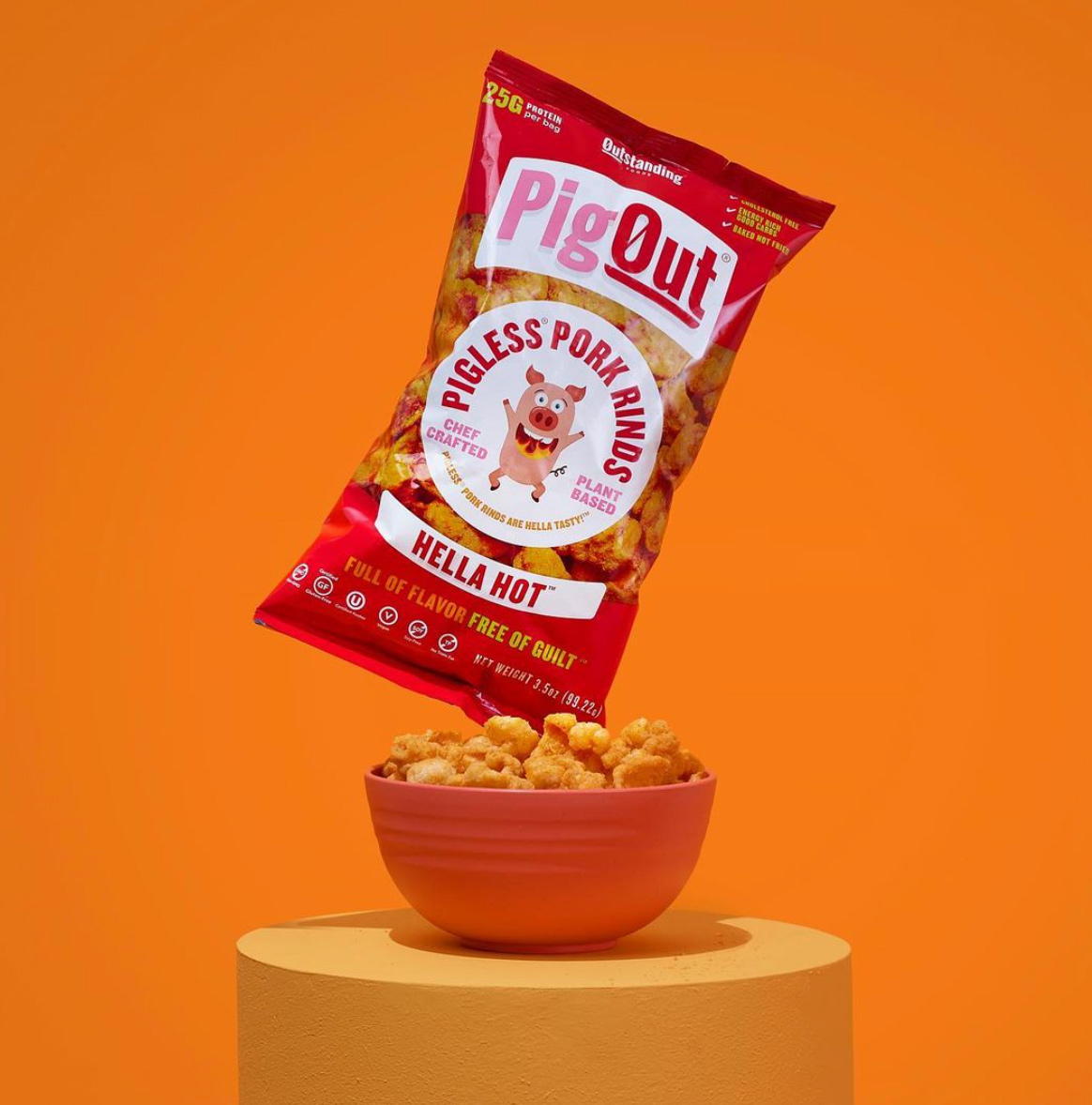 In addition to his support of Outstanding Foods, McGee has been an athlete ambassador for vegan brand Beyond Meat since 2019 after he and a group of 13 other professional athletes invested in the brand—which also counts Snoop Dogg as an investor. In 2019, when the Los Angeles Lakers announced their partnership with Beyond Meat, McGee—who played for the Lakers in 2019—was on-hand to pass out vegan Beyond Burgers outside of the Lakers' solar-powered training facility in El Segundo, CA (where Beyond Meat is also based). "Shifting to a plant-based diet has been a literal game changer," McGee said at the time. "And I'm excited to have my two favorite LA brands partnering to make plant-based eating not only delicious, but accessible."
McGee also signed a sponsorship deal with vegan sports nutrition brand Vega back in 2019, the vegan brand's first deal with a major athlete. "Following a plant-based diet has led to an enormous improvement in my performance as an athlete," McGee said about the Vega deal. "It's literally been a game-changer. I'm excited to finally partner with a brand that has played such a pivotal role in my journey over the past few years."
NBA stars get into the plant-based game
From McGee's vegan snacks contest to DeAndre Jordan's vegan cooking show Cooking Clean on athlete-owned PlayersTV to Chris Paul's support of vegan Black-owned businesses, NBA stars are betting on the future being plant-based.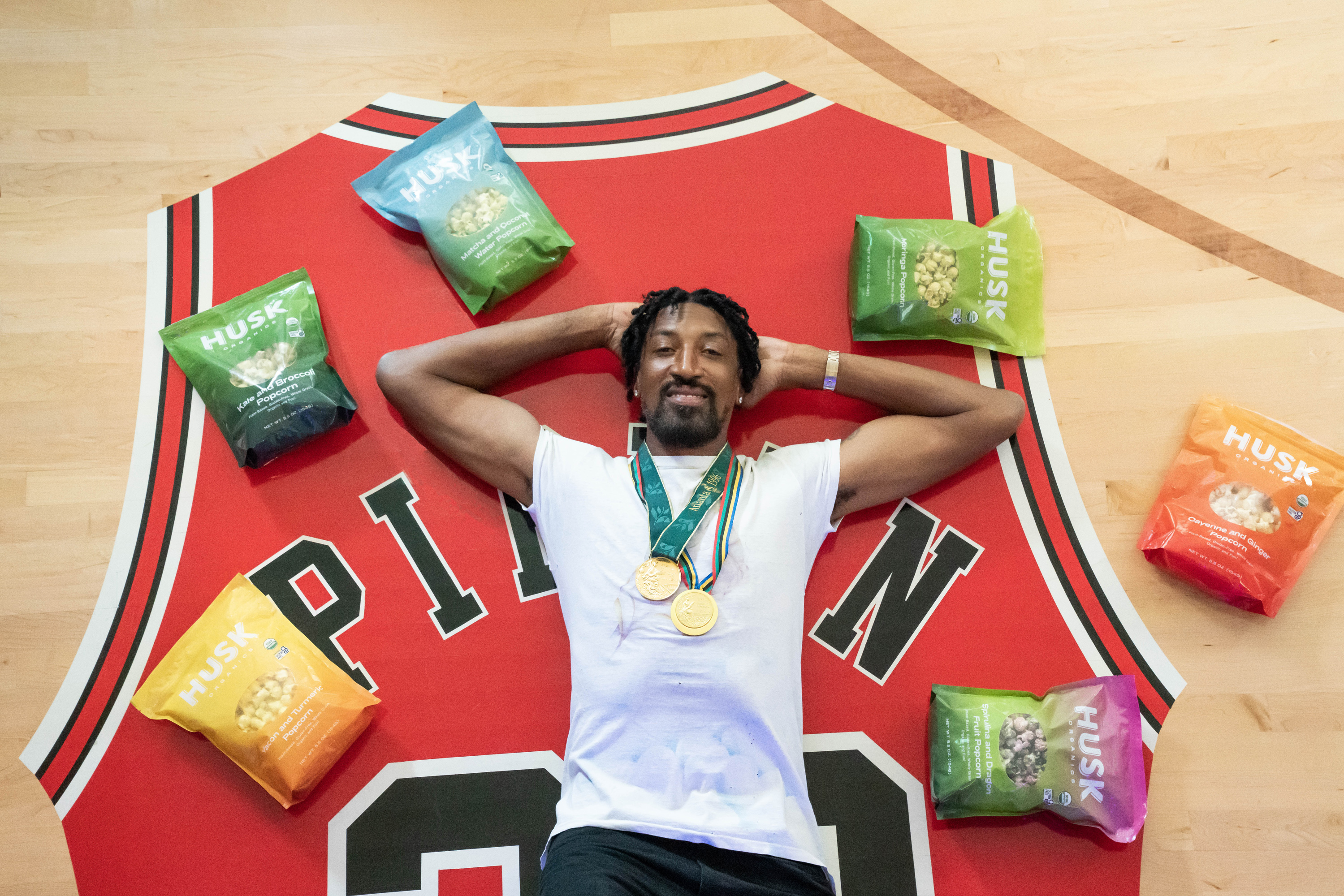 The newest entrant into team plant-based is Scottie Pippen—an NBA legend who won six championships with the Chicago Bulls alongside the legendary Michael Jordan. This month, the 55-year-old Hall of Famer launched popcorn brand Husk. Made in partnership with chef RC Mills, Husk offers vegan popcorn in a variety of flavors in unique combinations such as Coconut Water and Matcha, Yacon and Turmeric, and Kale and Broccoli.
Full rules for the #HellaHotChallenge can be found here.