This week, six-time NBA champion Scottie Pippen launched new popcorn brand Husk. Together with chef R.C. Mills, the 55-year-old athlete—who played for 12 seasons with the Chicago Bulls—created the brand to deliver a new kind of snack made with organic, wholesome, vegan ingredients. Initially, Husk is launching with six creative flavors: Moringa; Yacon and Turmeric; Cayenne and Ginger; Coconut Water and Matcha; Kale and Broccoli; and Spirulina and Dragon Fruit. For the Yacon (a tuberous root vegetable) and Turmeric flavor, Mills added coconut milk to impart a dairy-free creaminess, and other flavors feature plenty of nutritional yeast for a cheesy finish.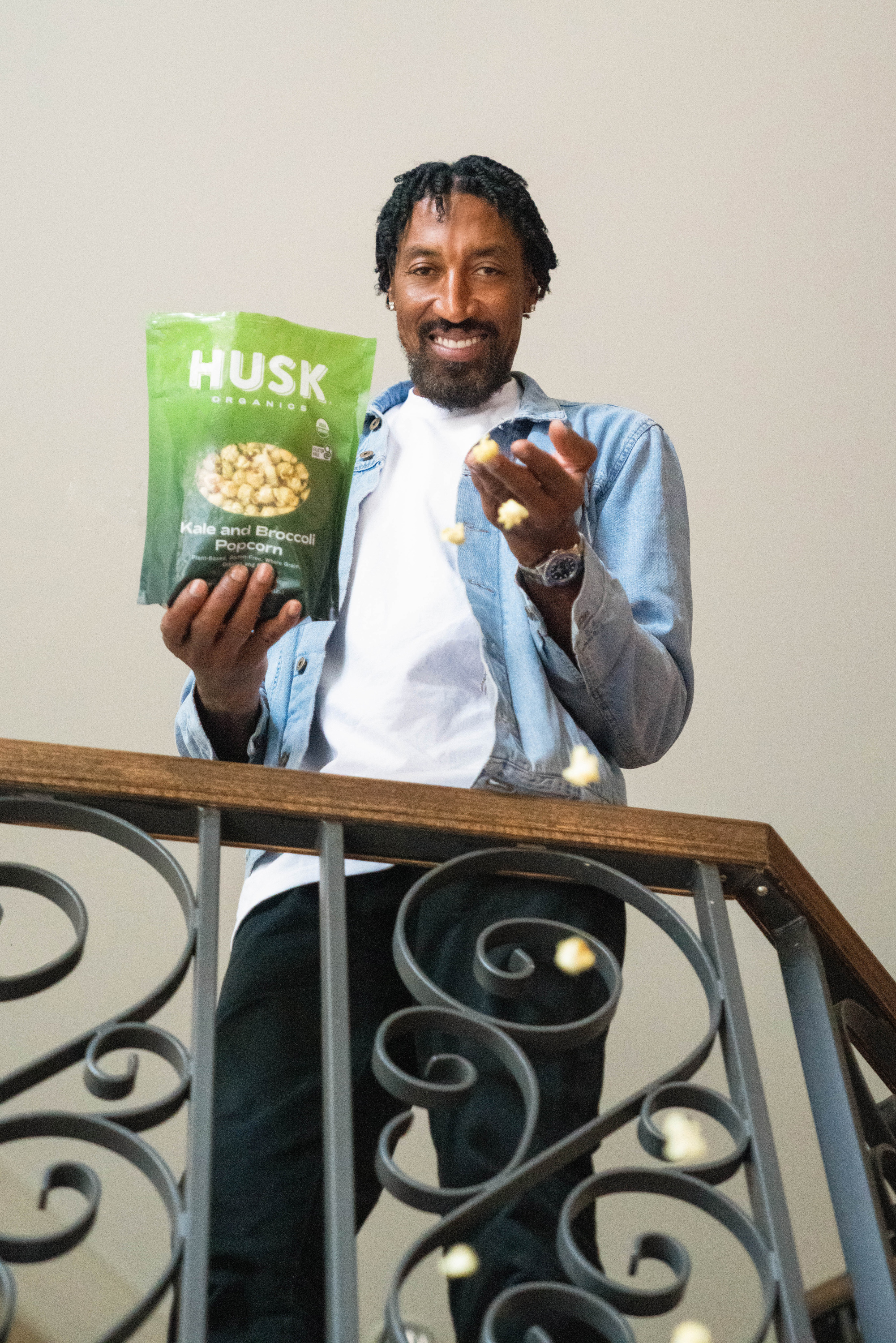 Husk
For his part, Pippen got behind the brand to fulfill his desire of bringing health-forward vegan snacks to families and children, including his own. Developing HUSK with Mills took several years and was Pippen's first introduction into the business of selling snacks. "It's new for me, because I'm new to the snack world. So I'm learning along the way. But I think we've created something very good and very special and healthy," Pippen told People. "We have something that we think that every kid should love, and that's eating his vegetables and eating something that's healthy. We think we've hit a home run with Husk."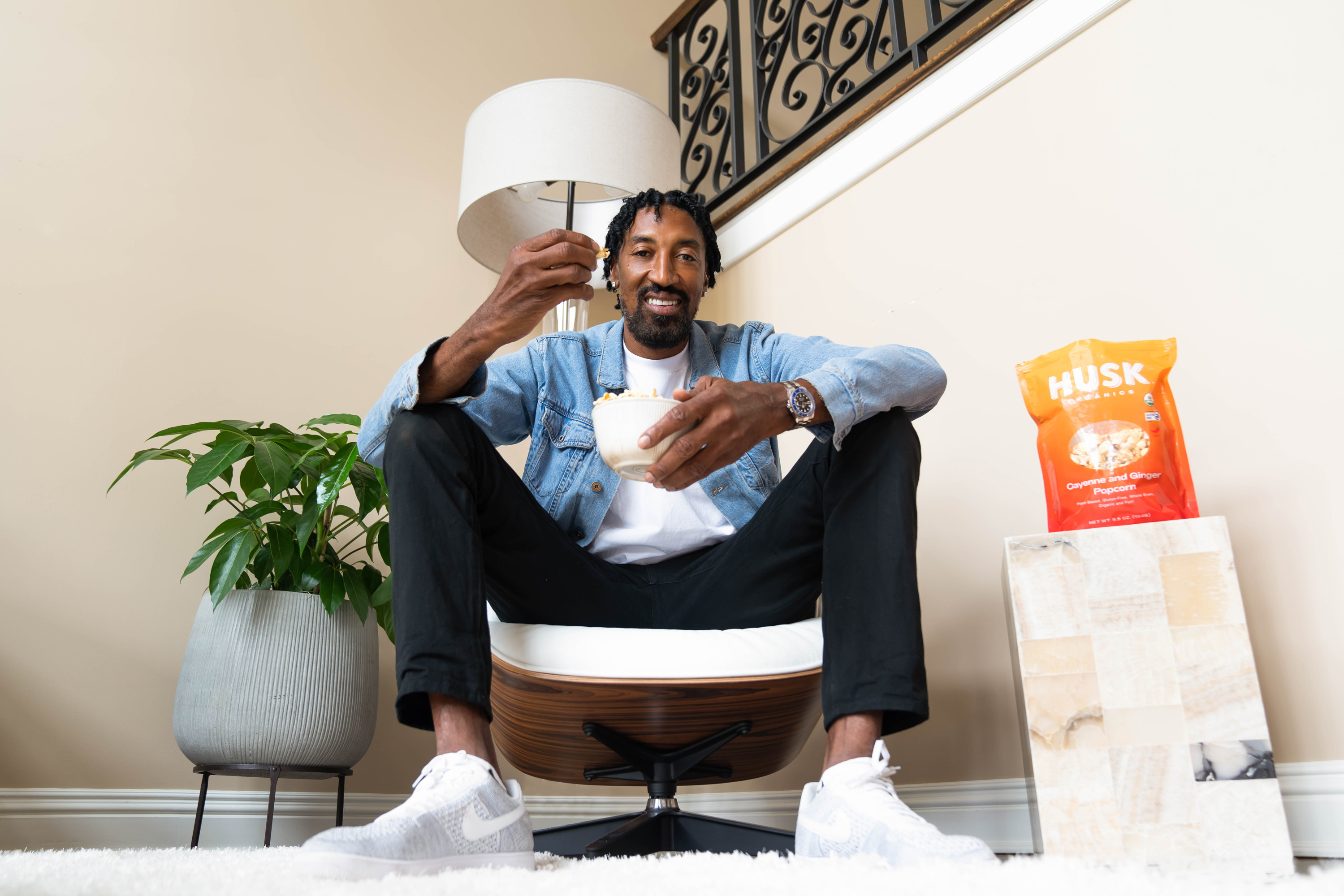 Husk
Husk's vegan popcorn is available through its own website—and will soon have a dedicated shop on Amazon—where it offers variety packs of six and 12 bags of vegan popcorn for $24.95 and $49.99, respectively. Husk's vegan popcorn is also available at select retailers in Southern California for $4.99 per 5.5-ounce bag.
NBA players go plant-based
In addition to Pippen, NBA stars from the past and present have embraced plant-based living in recent years. Fellow Hall of Famer Shaquille O'Neal is one of 14 professional athletes who invested in vegan brand Beyond Meat in 2019, which also included vegan NBA stars Kyrie Irving, DeAndre Jordan, Chris Paul, and JaVale McGee. An early investor in Beyond Meat, John Salley—a four-time NBA championship winner—has been vegan for more than 15 years and also promotes plant-based as the optimal diet for athletes.
Known as "CP3," Paul—who plays point guard for the Phoenix Suns—has been vegan since 2019. Earlier this year, the 36-year-old NBA star partnered with online marketplace goPuff to help the platform diversify its plant-based offerings, particularly with products made by Black- and Brown-owned businesses. Through the partnership, Paul and goPuff are providing plant-based snacks, foods, and drinks to visiting NBA teams in Phoenix and to students at HBCUs with which Paul works.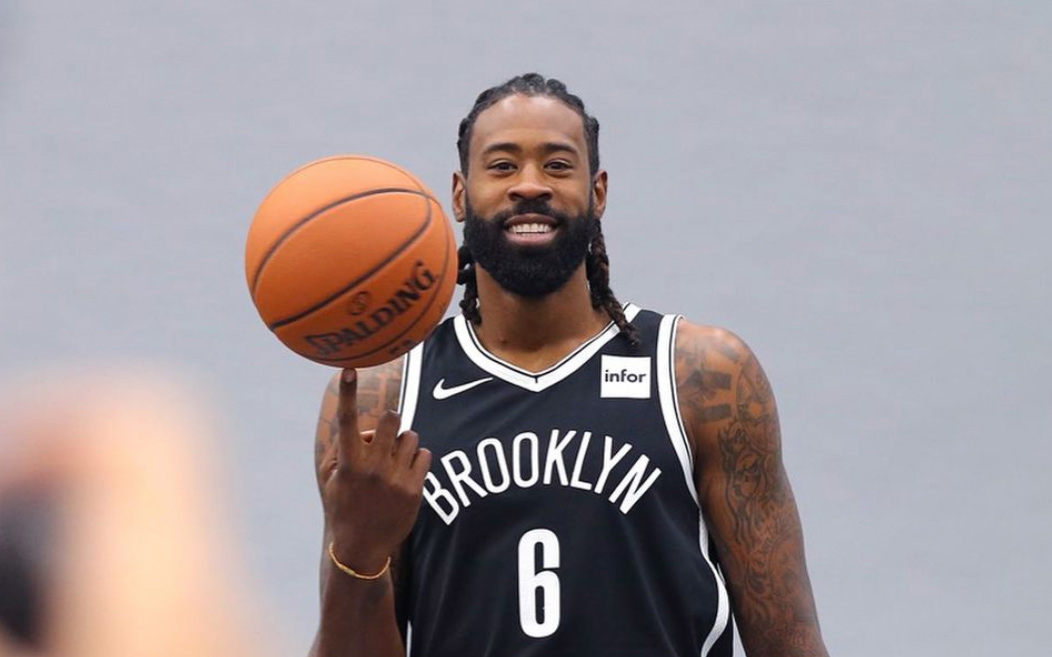 Paul isn't the only NBA star that's heavily involved with promoting plant-based living. When he's not on the court playing center for the Brooklyn Nets, Jordan is a proud advocate for the plant-based diet and an athlete ambassador for Beyond Meat's "Go Beyond" campaign. In 2019, the NBA star and Olympic gold medalist made a personal appearance at a New York City Dunkin' shop to promote the launch of the meatless Beyond Breakfast Sausage Sandwich.
For the 2020 holiday season, Jordan, Paul, and McGee briefly formed a boy band called The Beyond Boys and released a music video for their first (and only) track, "12 Days of Christmas," to promote plant-based foods during the holiday season.
DeAndre Jordan is a vegan chef now
Jordan also recently landed his own vegan cooking show on athlete-owned network PlayersTV called Cooking Clean. The show was created in partnership with paper towel brand Bounty and plant-based brands Beyond Meat and Eat Just (maker of mung bean-based JUST Egg). The eight-episode series invites a variety of vegan guest chefs who cook alongside Jordan while discussing the benefits of plant-based eating.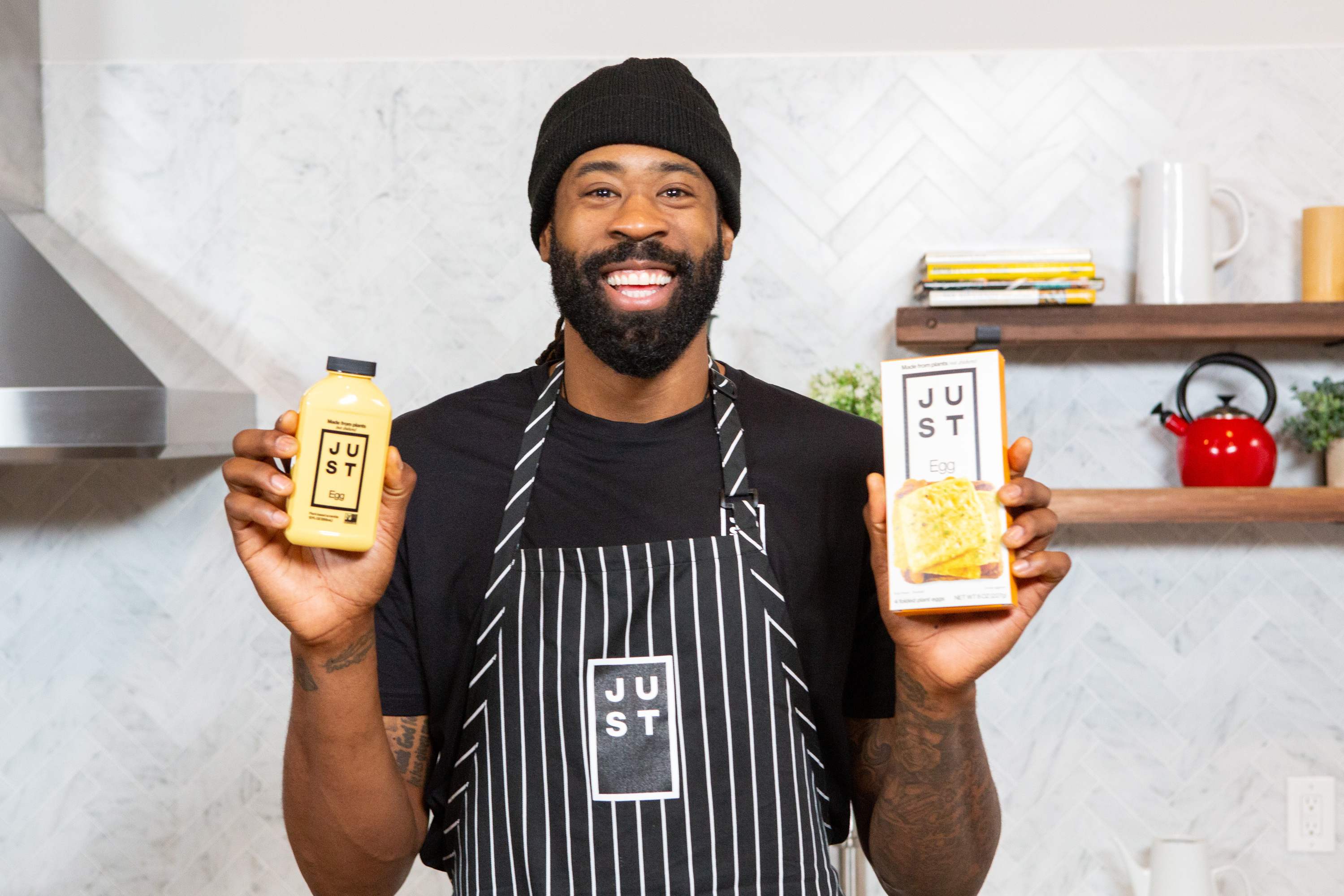 Eat Just
During one episode of the show Jordan cooked vegan sausage with guest chef Latisha Daring of Brooklyn-based vegan restaurants Greedi Kitchen and Greedi Vegan. During that episode, Jordan opened up about his decision to go vegan three years ago. "One day, cold turkey, I just was like, 'This is what I'm doing,'" Jordan said. "It's been great for me ever since … Once you educate yourself a lot on what you're putting in your body and where the protein is actually coming from, [going vegan] was an easy decision for me. And also, environmentally, being able to take care of the planet—not only for ourselves but for our children and their children and so on—I just wanted to be able to have some kind of impact on us bettering our environment."
Jordan and fellow NBA star Jrue Holiday—who plays point guard for the Milwaukee Bucks—also recently became the first plant-based athlete brand ambassadors for Eat Just. The brand's JUST Egg appears on two episodes of Cooking Clean and both Jordan and Holiday will promote the product through the 2021-2022 basketball season.
For more about vegan athletes, read:
Lewis Hamilton Urges 30 Million Fans To Go Vegan After Historic Win
How to Snack When You're a Vegan Athlete
11 Vegan Athletes Show Off Their Training