Olivia Newton-John—known best for her starring role as Sandy in classic film Grease—is now following a plant-based diet to help manage breast cancer. The 72-year-old actress was first diagnosed with cancer in 1992 and has treated the disease with various methods for decades. After a period of remission, Newton-John was again diagnosed with breast cancer in 2017. Now, Newton-John told Closer Weekly, she's turning to less toxic treatments, including herbs, medical marijuana, and, with the help of her daughter Chloe Lattanzi, plant-based foods. "There are a lot of herbs I take. And over the last 10 years, I've used cannabis," Newton-John said. "I've also been eating vegan because my daughter was visiting me and she's a vegan. I feel very good."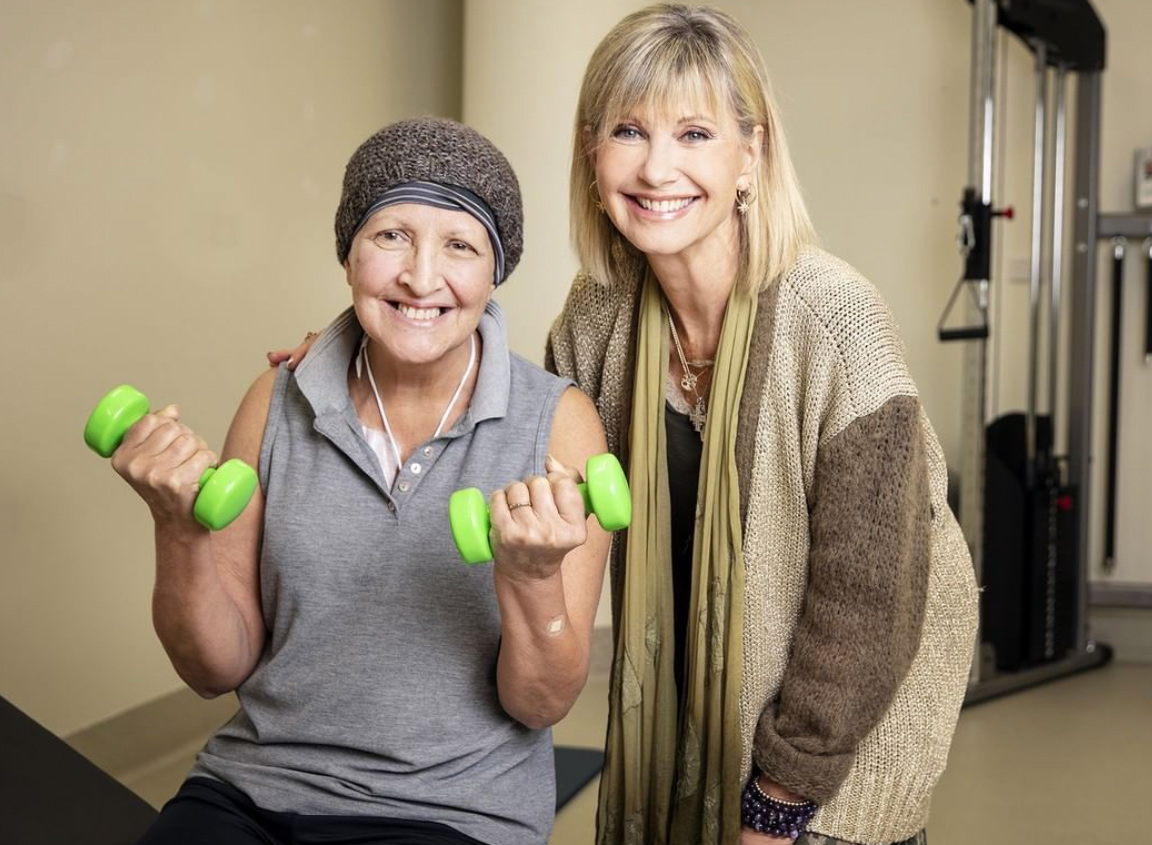 Newton-John and her husband, John Easterling, recently launched the Olivia Newton-John Foundation Fund to support cancer treatment research with a focus on plant-based medicine. "After having lived for years with different cancers, and having surgery, chemotherapy, and radiation, I thought it would be wonderful if we could find different kinds of treatments for people going through cancer," Newton-John said.
In addition to eating a plant-based diet, Newton-John supports animal-rights and conservation issues. This year, she was also part of the Hope Gala Honorary Committee for animal-rights organization Mercy For Animals during its 22nd annual ceremony held in June.
The link between diet and cancer
A growing body of research has linked meat- and dairy-heavy diets to increased risks of cancer. A 2018 University of Glasgow study—which examined more than 270,000 British women between the ages of 40 and 69—found that post-menopausal women who consumed more than nine grams of processed meat (such as bacon and sausage) per week increased their chances of developing breast cancer by 20 percent.
Recent research points to similar conclusions, including a study released last month. Conducted jointly by the Catalan Institute of Oncology, the World Health Organization, and the Imperial College in London, the study included more than 300,000 female participants and found that diets high in meat, dairy, and processed sugar increased one's relative risk of breast cancer by as much as 12 percent.
Dairy does a body bad
When it comes to dairy in particular, research has linked its consumption to higher risks of breast cancer. A 2017 National Institute of Cancer study of nearly 2,000 women found that those who consumed the most high-fat dairy increased their risk of developing breast cancer by 53 percent. A 2020 study conducted by Loma Linda University and published in the International Journal of Epidemiology expanded on these findings by studying the dietary intake of nearly 53,000 North American women, who were all initially cancer-free, over the course of eight years. By the end of the study period, there were 1,057 new breast cancer cases among the women and researchers found that dairy consumption had a strong link to cancer outcome.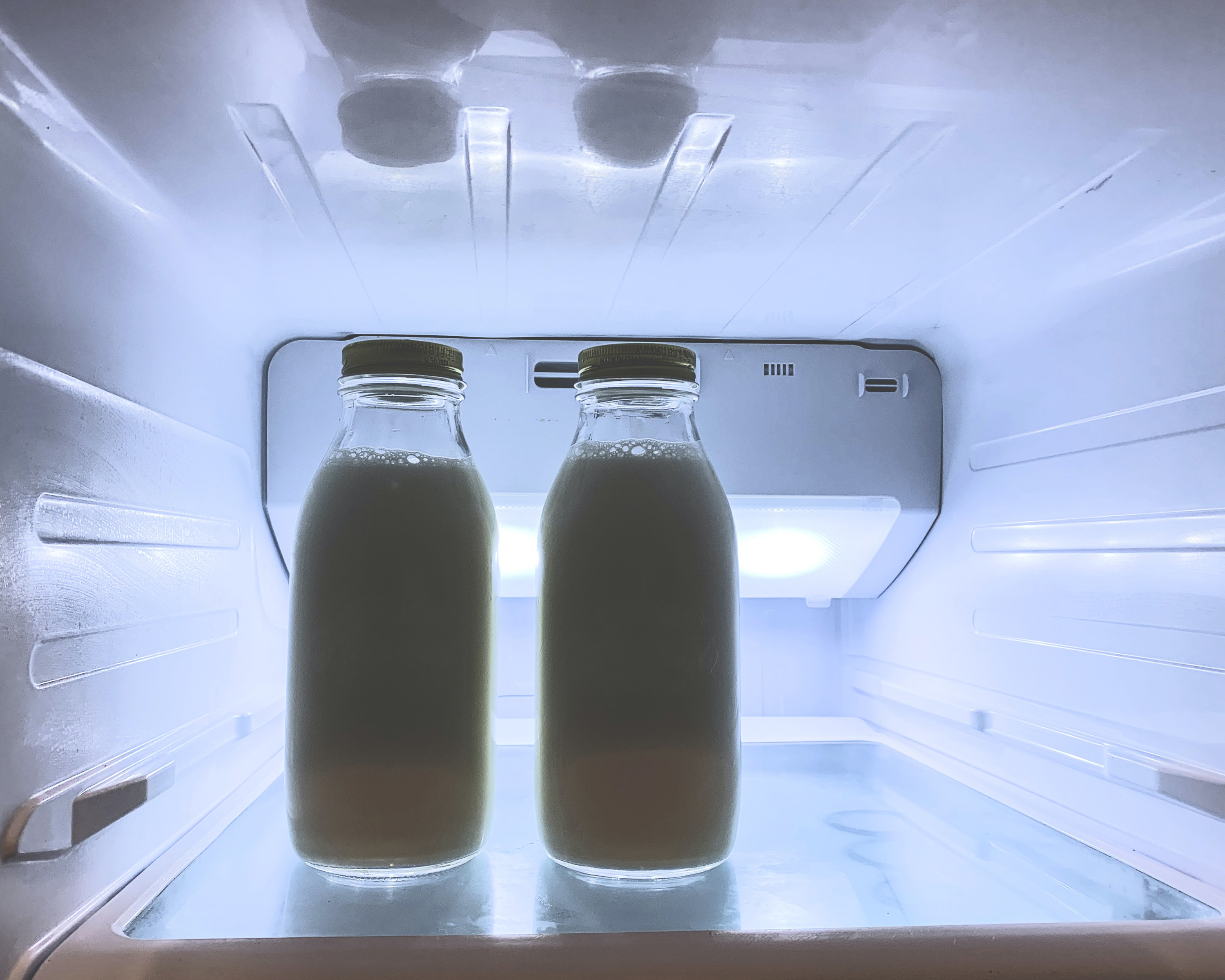 "Consuming as little as one-quarter to one-third cup of dairy milk per day was associated with an increased risk of breast cancer of 30 percent," lead researcher Gary E. Fraser, PhD, of Loma Linda University, said. "By drinking up to one cup per day, the associated risk went up to 50 percent, and for those drinking two to three cups per day, the risk increased further to 70 to 80 percent." Fraser explained that possible reasons for the increased risk may linked to the sex hormone content of dairy milk—since breast cancer in women is a hormone-responsive cancer.
Physicians Committee for Responsible Medicine (PCRM)—a group of 12,000 doctors—has been fighting to bring public awareness to the issue through various initiatives. During Breast Cancer Awareness Month in 2019, PCRM launched its four-pronged campaign "Let's Beat Breast Cancer." Led by breast cancer surgeon and author Kristi Funk, MD, the celebrity-backed initiative—which counts couples Jon and Tracey Stewart, Alec and Hilaria Baldwin, and James and Suzy Amis Cameron as supporters—aims to inspire women to follow four steps to prevent their risk of developing breast cancer: committing to a plant-based diet, limiting alcohol consumption, exercising, and maintaining a healthy body weight.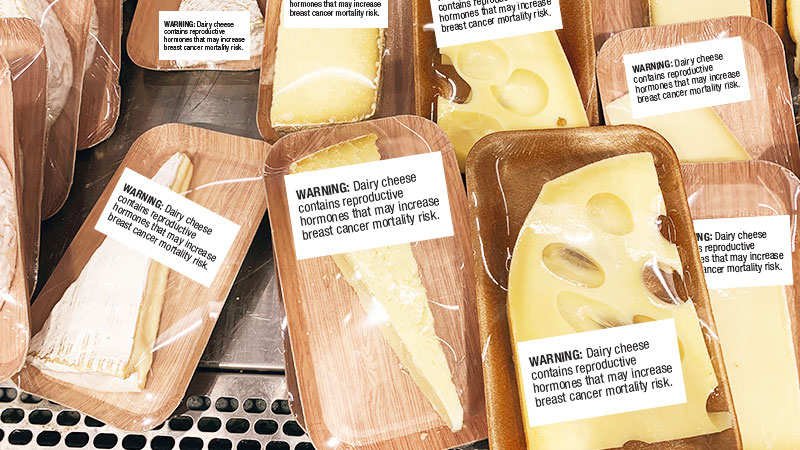 PCRM
That same month, PCRM also submitted a citizen petition with the Food and Drug Administration (FDA) to change labeling on cheese to include a cancer warning. The group pointed out the hypocrisy of adding pink ribbon labels (an international symbol for breast cancer awareness) to dairy-based foods such as Philadelphia Cream Cheese and instead asked the FDA to require companies to label dairy products with this statement: "Dairy cheese contains reproductive hormones that may increase breast cancer mortality risk."
For more about the health benefits of a plant-based diet, read:
5 Heart Health Tips From Plant-Based Medical Pros
Eating Fat From Plants Instead of Meat Drops Stroke Risk by 12 Percent
Plant-Based Diet Slashes Type 2 Diabetes Risk by 23 Percent