United Kingdom-based vegan confectionery brand Mummy Meagz has launched Cadbury-style vegan crème eggs in Asda stores nationwide. While many brands, including Cadbury, launch their takes on crème eggs during Easter, Mummy Meagz says its vegan crème egg is the first to be available year-round.
The Mummy Meagz vegan Chuckie Egg features a dark chocolate shell filled with white and yellow fondant. When it first launched at UK retailer Holland & Barrett prior to the Easter holiday last year, it skyrocketed in popularity—selling one vegan crème egg every 30 seconds. The vegan creme eggs were selling so quickly that Holland & Barrett has had trouble keeping them in stock.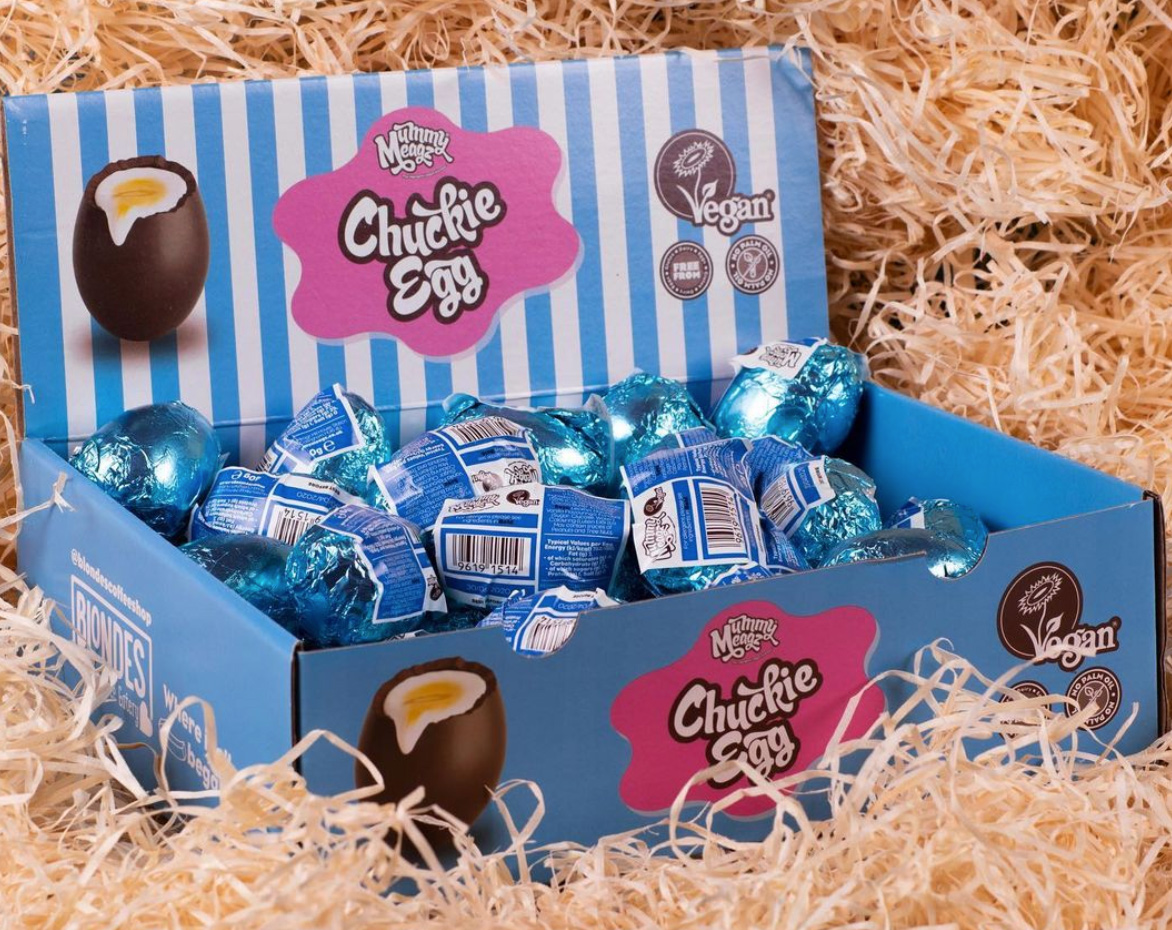 "Whether you are vegan, reducing your dairy intake, or simply want to choose a product that's kinder to the environment and animals, our Chuckie Eggs are a welcome treat for those who are sweet-hearted as well as sweet-toothed," Mummy Meagz co-founder Meagan Boyle said. "Our crème eggs started a vegan craze … By launching at Asda, we hope that they'll be even more popular and that we'll be able to encourage chocolate-lovers to switch to a kinder option. Better yet, they'll be available all year round—meaning there's no need to wait until Easter to enjoy a crème egg."
The Mummy Meagz brand creates vegan versions of traditional favorites, including Rocky Road and honeycomb candy.
Vegan candy options at Asda
Popular supermarket chain Asda—which has more than 600 locations in the UK— introduced a number of vegan candy offerings in recent years. In 2020, Chicago Vegan Foods (CVF) launched its Dandies vegan marshmallows at select Asda stores in the UK before expanding to all Asda stores in October. Prior to the Asda launch, CVF sold Dandies primarily in the United States and Canada. And iconic candy brand Mars released a vegan oat milk beverage inspired by its iconic Mars chocolate bars. The Mars Oat Drink is available at Asda stores and is made with oat milk, a hint of caramel, and chocolate.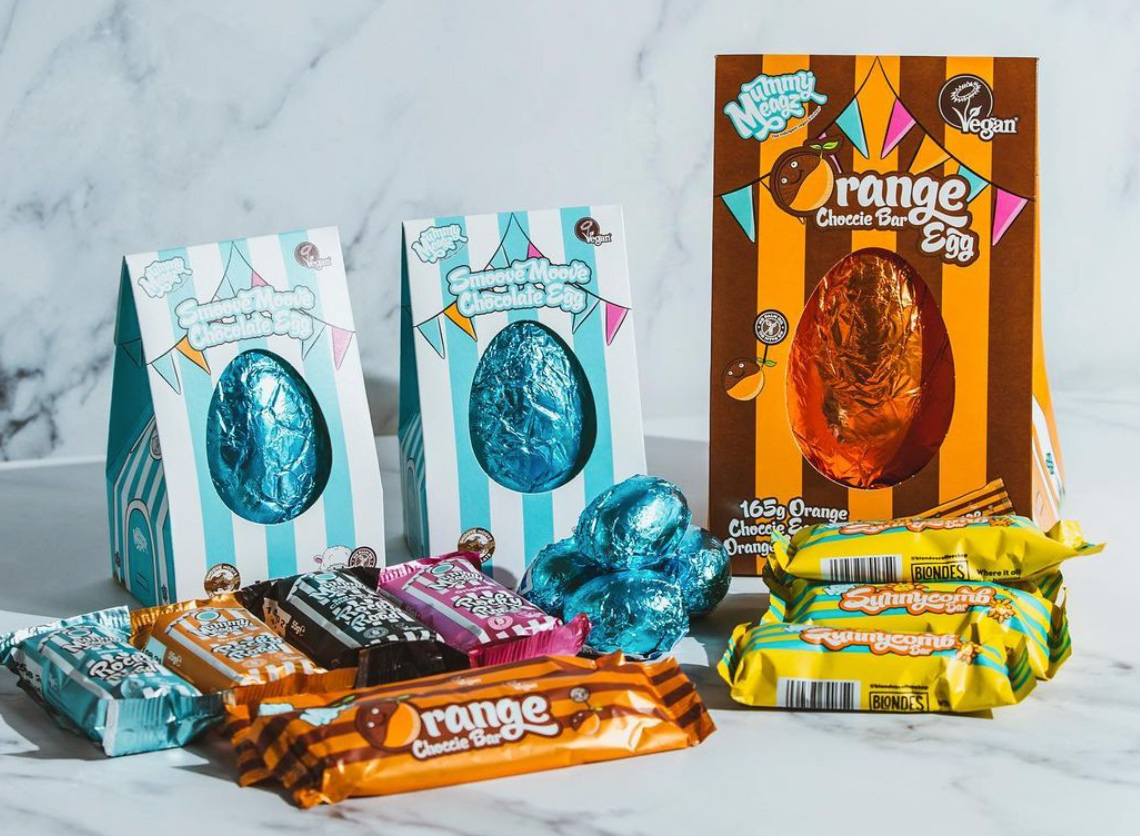 In addition to vegan candy, Asda offers a dedicated vegan section in its stores, featuring everyday grocery items like vegan mayonnaise, cheese, butter, and bread, along with items like vegan meat options, frozen meals, and vegan ice cream. Asda also offers dozens of vegan products under its own Plant Based line, including chicken pieces and nuggets, a hoisin duck-less wrap, steakless bakes, and more.
Earlier this year, the chain also opened a vegan butcher counter at its Watford location in London. Called "Veelicious," the vegan butcher counter offers customers a variety of vegan meats (such as bacon, meatballs, and burgers), cheeses, and prepared meals, with prices starting at 75 pence.
The supermarket created the concept after searches on its website for the term "vegan" skyrocketed by 275 percent in 2020 as compared to the year prior. "The demand for vegan products is on the rise and we have seen a surge in people seeking out ways to easily enjoy a plant-based lifestyle," Asda Chief Strategy Officer Preyash Thakrar said.