Musical artist Lizzo shut down fat-phobic commenters this week with a short TikTok post. The 33-year-old musician shared a video of herself in her underwear eating a vegan egg sandwich over an audio clip of a woman saying, "I'm seeing way too many plus-sized vegans. Are ya'll frying the lettuce?" Lizzo clapped back further in her caption of the TikTok video. "Yes, actually I do," Lizzo said in reference to fried lettuce. "Shout out to all my fat vegans—we look as good as we feel … and to the haters, good luck chasing that narrow beauty standard."
The TikTok post follows an emotional week for Lizzo after the release of her latest single "Rumors," a collaboration with rapper Cardi B. The video for "Rumors" is made with an ancient Greece-inspired aesthetic and features both women wearing togas and dancing. After receiving hateful, fat-shaming, and racist comments, Lizzo took to Instagram live to address the issue.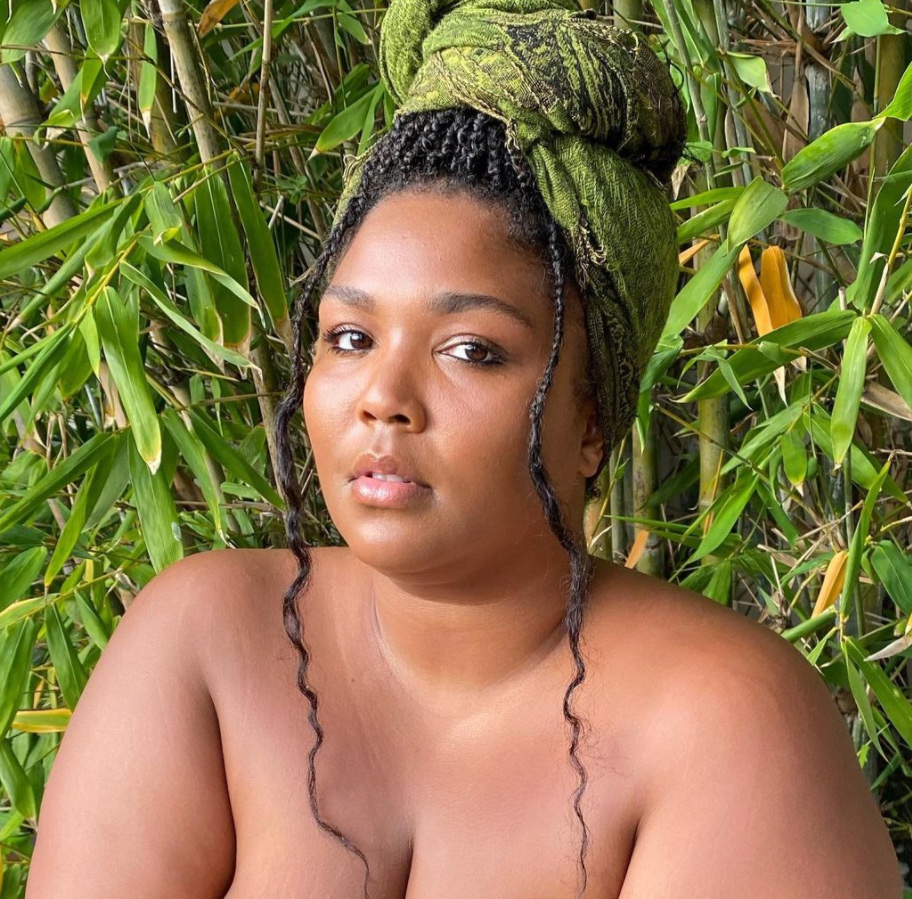 "I don't have time for your negativity, your internalized self-hatred that you project onto me with your racism and your fat-phobia. I don't have time for it," Lizzo said, in tears, in the now deleted Instagram live video. "What I won't accept is y'all doing this to Black women over and over and over again, especially us big Black girls. When we don't fit into the box that you want to put us in, you just unleash hatred onto us. It's not cool. I'm doing this sh*t for the big Black women in the future who just want to live their lives without being scrutinized or put into boxes."
Lizzo shuts down haters again with vegan cake
Despite this negative feedback, "Rumors"—Lizzo's first new song in two years—is topping music charts only a few days after its release. After the ordeal, Lizzo returned to Instagram Live to celebrate the single's success and further shut down negative comments about her body with a custom vegan chocolate-enrobed cake—made by vegan shop Erin McKenna's Bakery to resemble her diamond-covered hand in "Rumors."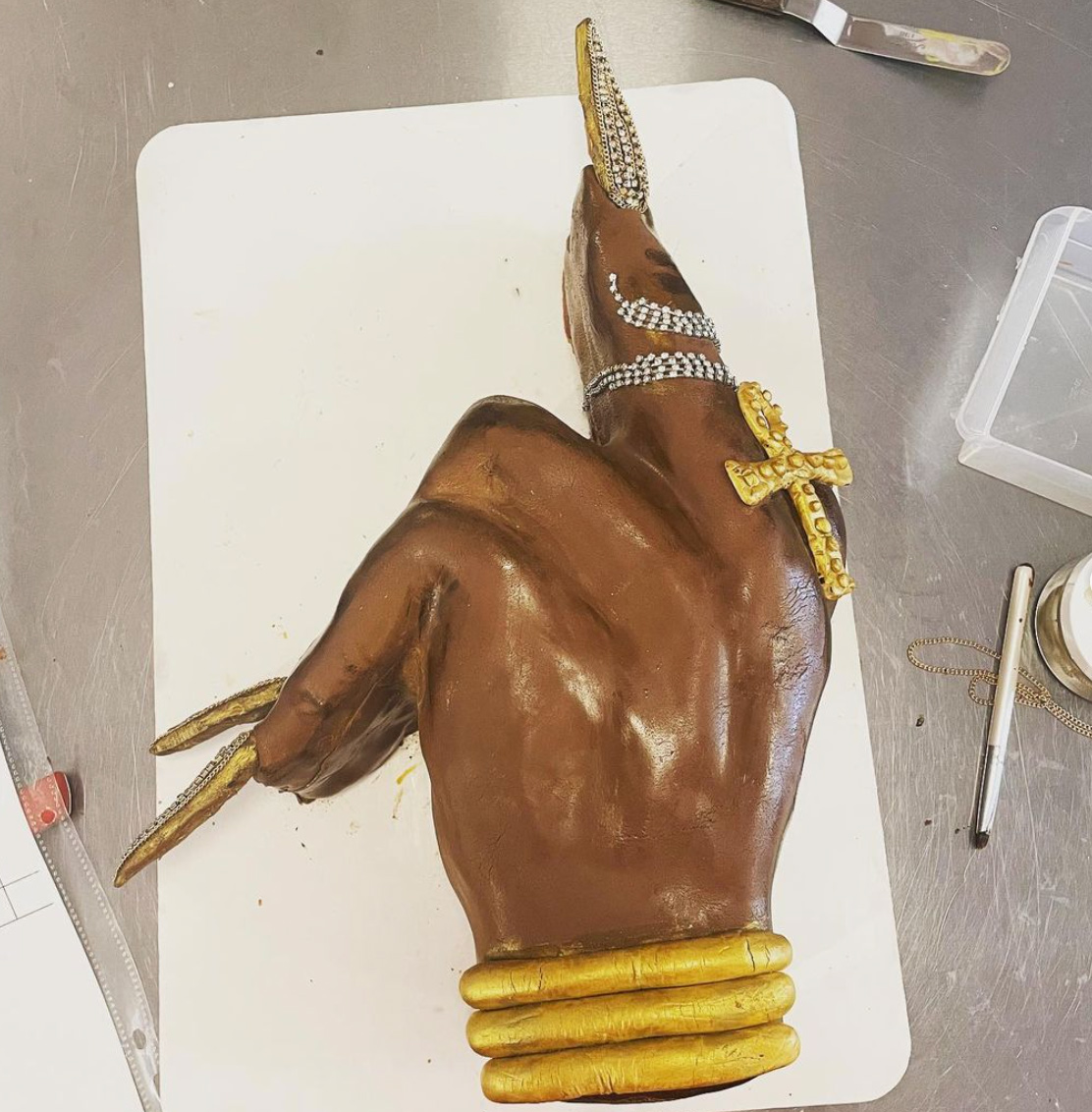 Photo credit: Erin McKenna's Bakery
"If we took the same energy into trolling people and bullying people and put it to help people in need, I bet you the culture would look different," Lizzo said after enjoying her peanut butter and vanilla-infused cake. "The fat comments don't make me cry. My head is up. I am proudly fat. That don't bother me. Quit talking about me and talk about something helpful."
The three-time Grammy Award-winner, who went vegan last summer, often shares plant-based recipes and body-positivity tips on social media. During her latest Instagram live video, Lizzo admitted that she has been eating vegan junk food lately and ignoring her "fuel" foods such as kale, rice and beans, and plant-based protein shakes. And despite eating copious amounts of vegan carne asada fries, the musician says she doesn't "regret a single fry" and advises her fans to love their bodies unconditionally. "Eat the cake. Don't eat the cake. Eat intuitively," Lizzo said. "I think food is a beautiful thing and my relationship with food is f*cking awesome. Because I never feel guilty or bad for anything I do."
Lizzo's feeling good as hell
Lizzo has been shutting down fat-shamers for years and has brought the conversation into the vegan realm, as well. Last June, Lizzo shared what she eats on a typical day in a TikTok video titled "Tale of a Fat Vegan." In the video, Lizzo shared her green breakfast smoothie, veggie-packed salad lunch, mushroom-forward pasta dinner, and post-dinner peanut butter and jelly smoothie. And while she had the attention of her 8.8 million TikTok followers, Lizzo urged her fans to continue fighting for justice for Breonna Taylor—an Black essential worker killed by police while she was sleeping in her home last March.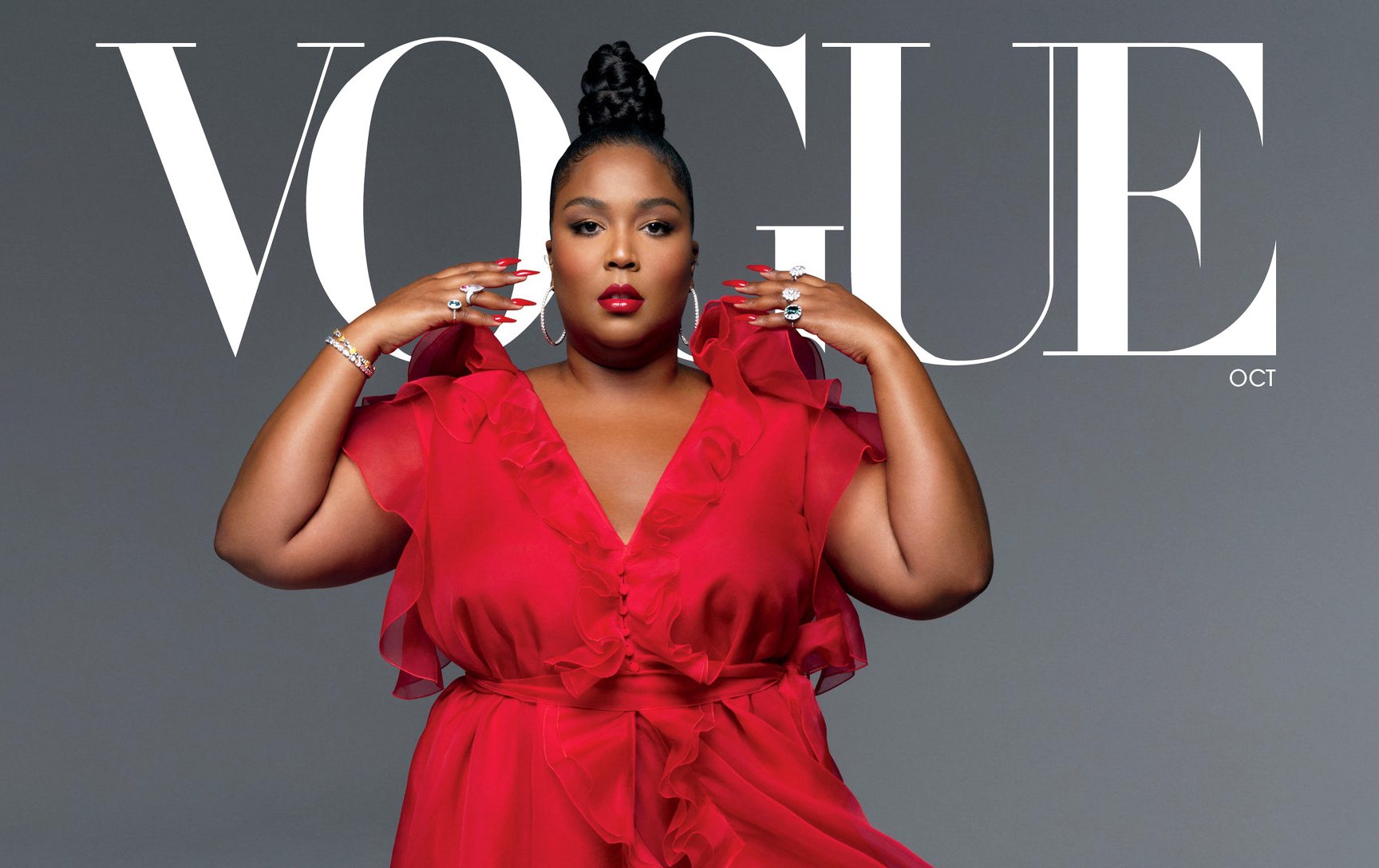 Last October, Lizzo was featured on the cover of Vogue Magazine, representing the first time that a plus-sized, Black woman was on the cover of the fashion magazine. "I am the first big Black woman on the cover of Vogue Magazine. The first Black anything feels overdue. But our time has come," Lizzo said. "To all my Black girls, if someone like you hasn't done it yet—be the first."
For more about fatphobia in veganism, read "The Big Fat Problem with Veganism: Why Body Discrimination Needs to End Now."