Celebrity chef Marcus Samuelsson teamed up with Pepsi for a new mini-episodic docuseries called You Have to Taste This, featuring Atlanta, GA-based vegan restaurant Slutty Vegan. The series, which starts this week, aims to amplify and drive business to Black-owned restaurants by highlighting the diverse diaspora of Black cuisine in America, from Caribbean to Southern. Episodes of You Have to Taste This will be live weekly across the Pepsi Dig In social platforms and featured on Samuelsson's YouTube channel.
The You Have to Taste This series includes four, one-to-two-minute episodes starting in the South that takes viewers on a culinary journey by uncovering the stories behind the chefs and their dishes. In the episode about Slutty Vegan, Samuelsson sits down with Slutty Vegan founder Pinky Cole to discuss her background, business upstart story, and what defines her cooking, and ties it all together with the dish that makes her establishment worth the trip.
"It is long past time to recognize Black excellence in the culinary world. I'm thrilled to partner with Pepsi Dig In to highlight the cultural history and diverse deliciousness of so many incredible Black-owned restaurants," Samuelsson said in a statement.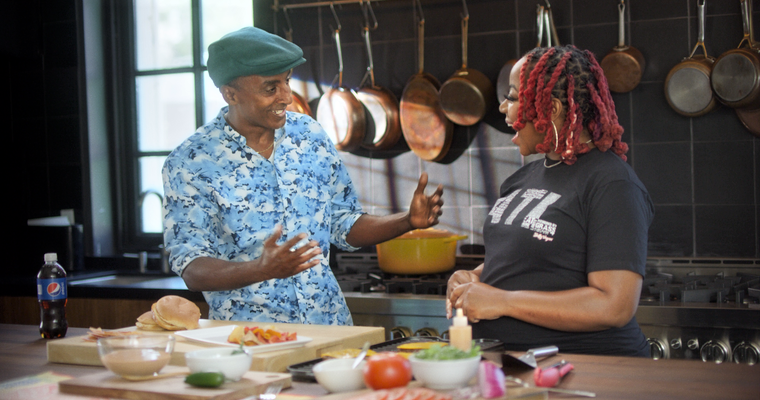 Marcus Samuelsson and Pepsi support Slutty Vegan
Pepsi's initiative aims to generate at least $100 million in sales for Black-owned restaurants over the next five years. The brand's Dig In platform also serves as an invitation for Black restaurateurs to tap into a variety of resources available from PepsiCo, including business services, training, and mentorship.
Last month, Slutty Vegan became one of the first recipients of the Black Restaurant Accelerator Program, a joint $10 million initiative by The PepsiCo Foundation and civil-rights organization National Urban League. The program will provide capital, technical assistance, and mentorship services to 500 Black restaurant owners in 12 cities over the next five years. It also aims to provide critical support to Black restaurateurs who were disproportionately impacted by the COVID-19 pandemic.
"With this series for Pepsi Dig In, we wanted to bring Black-owned restaurants to the forefront by honing in on the unique stories behind the food they serve," Chauncey Hamlett, Vice President and Chief Marketing Officer of PepsiCo Beverages North America (South Division), said in a statement. "Marcus' expertise and experience made him the perfect host to bring these stories to light, and we've only just scratched the surface. We hope that viewers are inspired to visit these restaurants and discover their next favorite dish."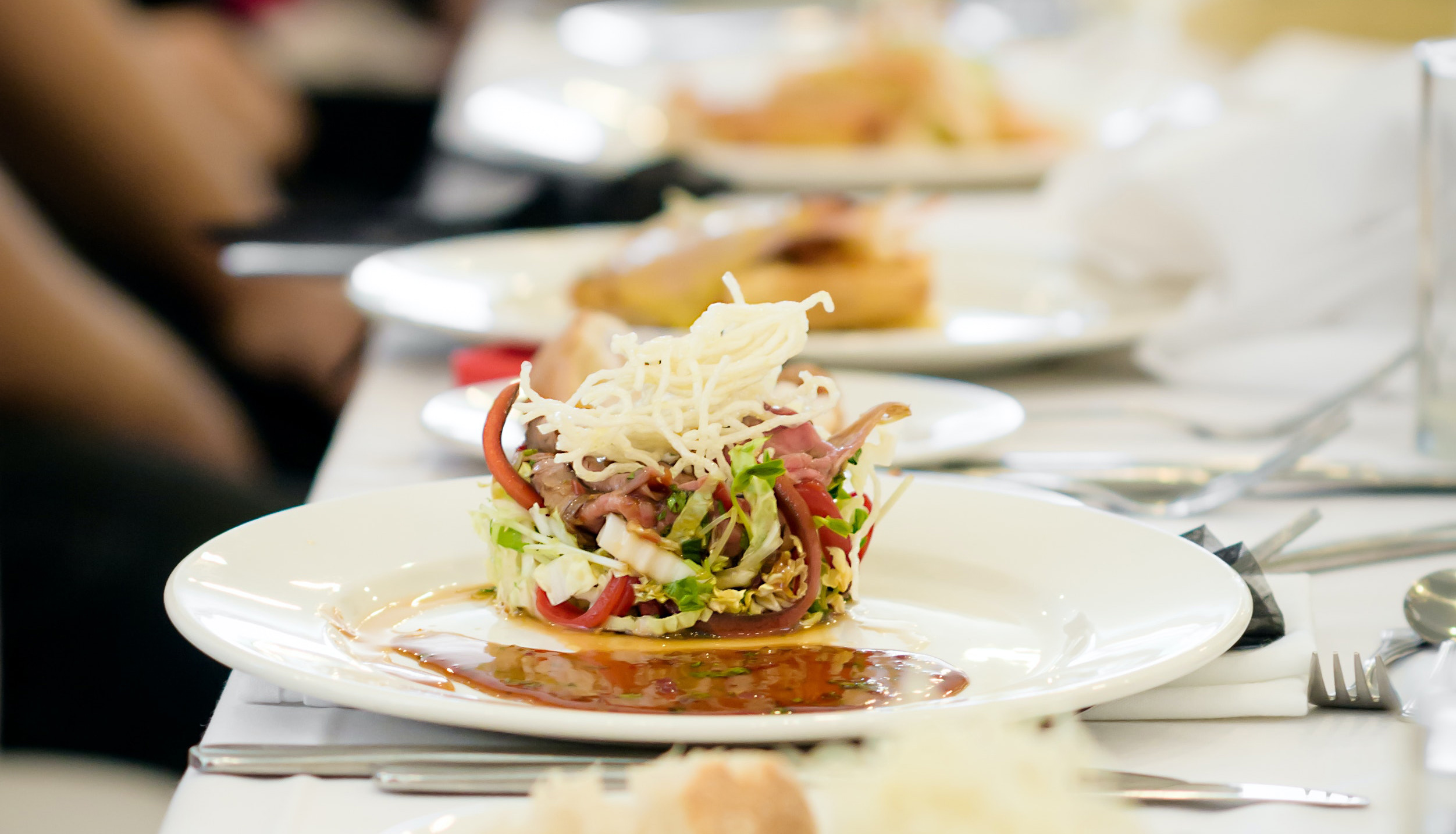 Vegan at the Met Gala
Next month, thanks to Samuelsson's efforts, the 2021 Met Gala will serve a fully plant-based menu as part of its mission of diversity and inclusion. The influential fashion event will be co-chaired by actor Timothée Chalamet, vegan musician Billie Eilish, tennis star Naomi Osaka, and National Youth Poet Laureate Amanda Gorman.
To create the plant-based menu—a first for the annual fundraising gala—Samuelsson gathered a diverse group of 10 NYC-based chefs, including Fariyal Abdullahi, Nasim Alikhani, Emma Bengtsson, Lazarus Lynch, Junghyun Park, Erik Ramirez, Thomas Raquel, Sophia Roe, Simone Tong, and Fabian von Hauske. Together, the chefs will present "picnic-style" dishes such as watermelon salad and roasted potato skins to this year's gala attendees.