Los Angeles-based vegan fast-food chain Monty's Good Burger—considered LA's vegan version of In-N-Out Burger—has officially entered the chicken sandwich game with its new Charlie's Chickən Sandwich. The menu item features vegan fried chicken made with pea protein that is topped with house-made pickles and vegan mayonnaise on a fresh artisan bun. The sandwich took one year of research and development to create and is the first new menu item Monty's has added since its official launch in 2018.
The Monty's Good Burger concept was created by close friends, including Coachella culinary director Nic Adler, and has since served more than two million burgers at its four locations in the Los Angeles area. In addition to its new vegan chicken sandwich, Monty's offers various burgers made with the plant-based Impossible Burger patties, along with French fries, tater tots, and milkshakes. The restaurant is a celebrity hotspot and has been visited by Joaquin Phoenix, Vince Staples, and Hailey Bieber.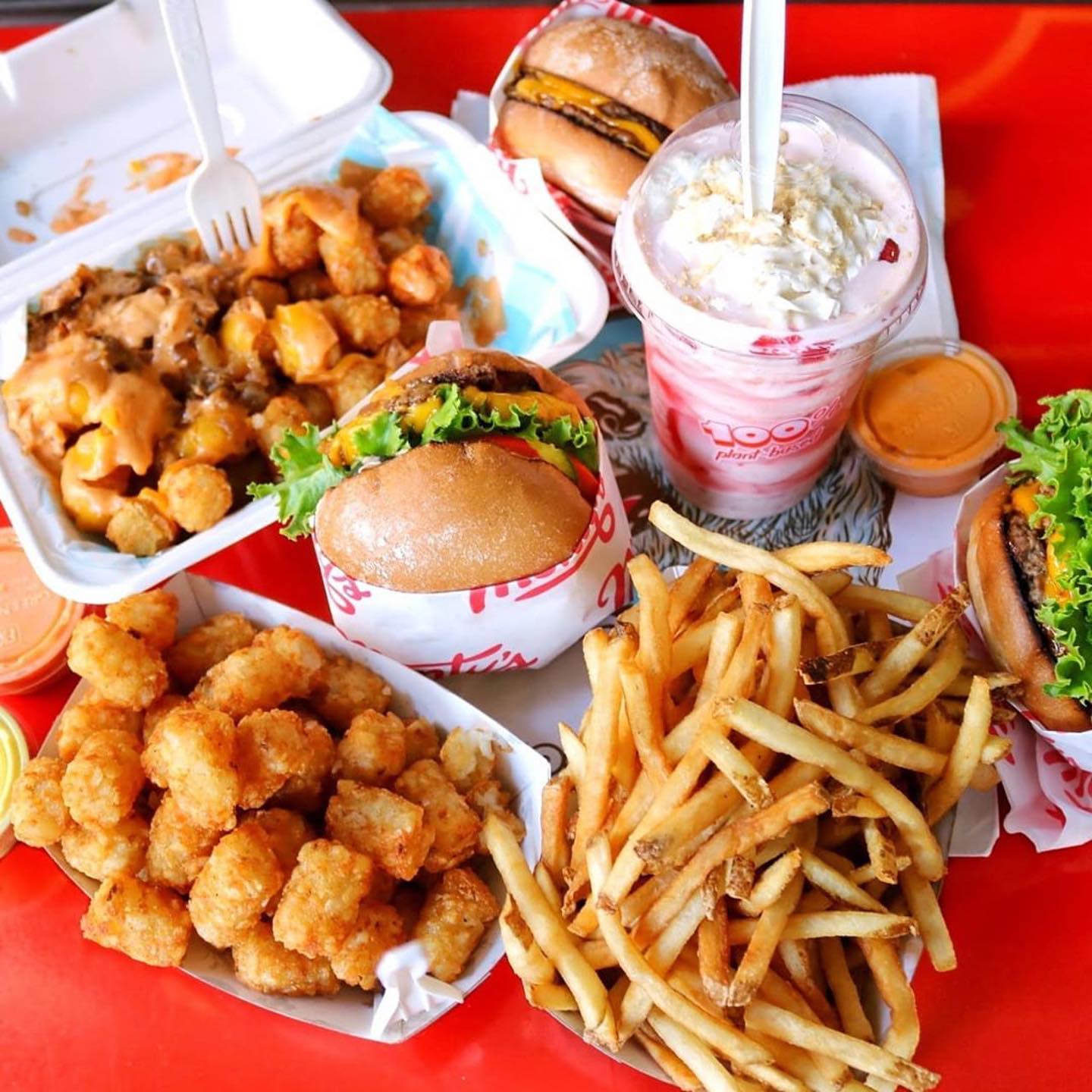 "We wanted the Charlie's Chickən Sandwich to give people the same feeling they get when they have a Monty's Burger," Adler told VegNews. "It was a long process to get the chicken sandwich just right. We focused on everything that makes a chicken sandwich great—we hand-bread each sandwich in-house, and it has everything we wanted to encapsulate with the crunch of the chicken and secret seasoning to the house-made pickles and artisanal bun."
The chicken wars
Demand for animal-derived chicken has skyrocketed due to the so-called "chicken wars" sparked by the popularity of chicken sandwiches at fast-food chains such as Popeyes, Chick-Fil-A, and Wendy's, all of which are competing for the best new crispy chicken offering. Each year, billions of chickens are tortured and slaughtered to create nuggets, wings, and tenders, and this new trend is putting further pressure on the meat industry to supply cheap chicken at the detriment of animal welfare.
Because of the popularity of chicken sandwiches in the food-service industry, in addition to a supply shortage brought on by the COVID-19 pandemic, chicken meat is now in short supply. However, plant-based companies and restaurant chains are entering the market at an opportune time. As other fast-food chains struggle to stock animal-derived chicken and the meat industry continues to battle production problems, vegan chicken is starting to become an attractive alternative.
Vegan chicken takes over
In addition to Mony's Good Burger, several other vegan companies have entered the chicken wars with their own plant-based twist on the fried chicken sandwich. For the month of July, vegan chain Veggie Grill launched a Crispy Buffalo Chickin' Sandwich featuring a plant-based chicken patty slathered in dairy-free ranch and Buffalo sauce, topped with pickles, lettuce, and tomato, and served on a toasted egg-free brioche bun. Equally impressive fried chicken sandwiches are served at California-based soul food pop-up Atlas Monroe, Atlanta's Slutty Vegan, and Nashville's The Southern V.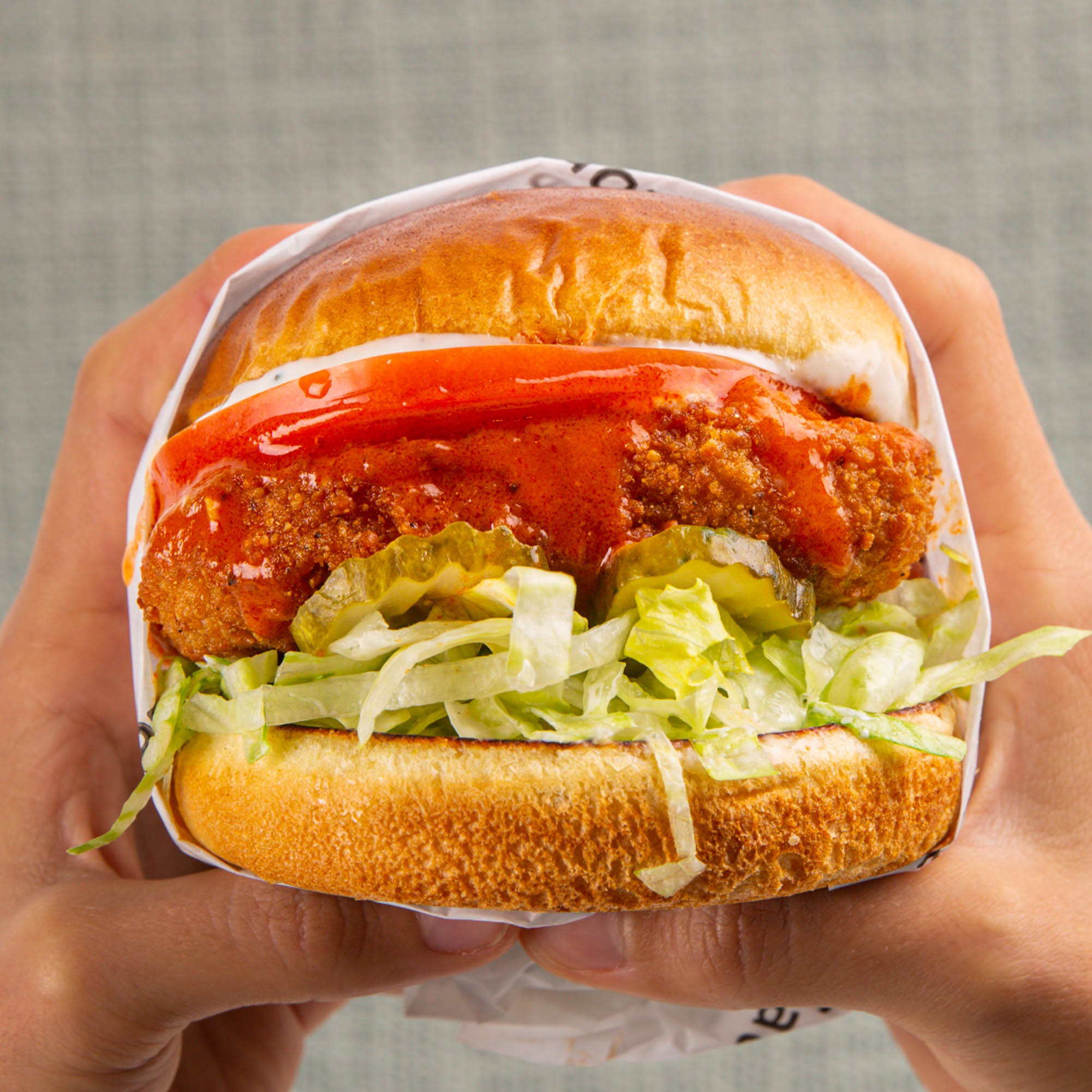 In addition to vegan chicken sandwiches, companies such as Beyond Meat and Impossible Foods are also racing to replace animal-derived chicken with plant-based alternatives for the foodservice and retail sectors. Last month, Beyond Meat announced the launch of its Beyond Chicken Tenders at restaurants, including pubs, bars, traditional chicken wing shops, and vegan chains. Now available in 400 restaurants, the new product has also already received an award from the National Restaurant Association, which called them "a must-have menu item that will elevate your menu to compete in the Chicken Wars."
Shortly after launching its tenders, Beyond Meat announced the launch of a new chicken product. Starting on August 9, approximately 1,000 locations of fast-food chain A&W will offer Beyond Meat Nuggets (vegan chicken nuggets) across Canada.
For its part, Impossible Foods recently announced that it will be launching its own Impossible Chicken Nuggets through the foodservice sector this fall. The new product is expected to expand to the retail sector after they launch in the foodservice channel—which may include school lunch menus.
For more about vegan fried chicken sandwiches, read "21 Vegan Fried Chicken Sandwiches That Are Better Than Chick-Fil-A and Popeyes"