On August 31, Hairstylist and television personality Jonathan Van Ness—one of the stars of makeover reality series Queer Eye—is launching a vegan hair care line on his own JVN Hair website and online at Sephora and at select stores. Made in partnership with biotechnology company Amyris, the eponymously named JVN line will feature four categories of hair products designed to serve all genders and hair types: Nurture (made for dry hair); Undamage (made for overtreated hair); Embody (a body-building formula for fine hair); and Complete (for ready-to-style hair). Products in each category range from $18 to $28 each and include shampoos, conditioners, serums, and scalp oil.
"I am so full of gratitude to be able to finally share a lifetime passion project, JVN, and to be teaming up with Amyris on the creation of these amazing products," Van Ness, an Emmy-nominated stylist and self-care guru, said. "I am exceptionally proud to say that JVN is truly for everyone—it is effective for all hair types, while still being sustainable for our gorgeous earth."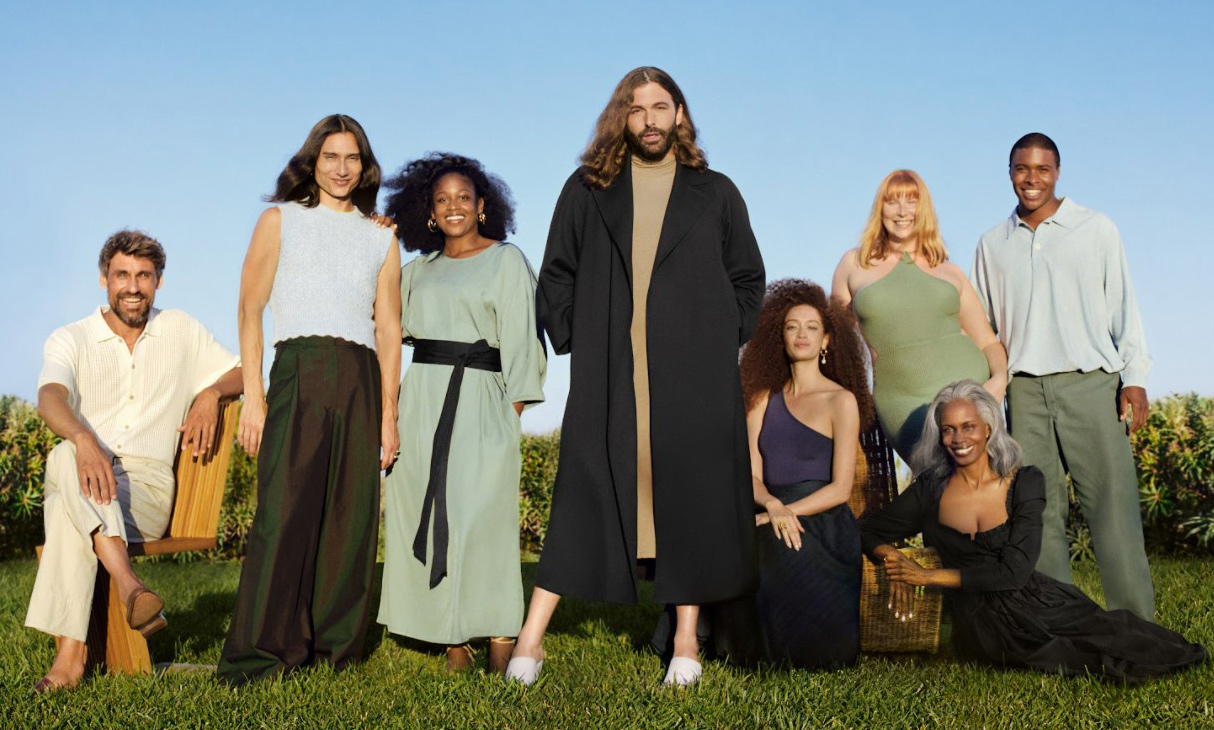 In addition to being vegan and cruelty-free, the JVN line is color-safe and free of both silicone and sulfates. The JVN line is formulated with hemisqualane, an ingredient Amyris created to penetrate the hair shaft, providing nourishment that makes hair more manageable while reducing frizz and preserving color. This key ingredient is made from sugarcane and serves as a vegan alternative to silicone and squalene—which often comes from animal-derived sources such as shark liver.
"Hair care is the fastest growing category in beauty, and Jonathan's beauty and hair care expertise, combined with his passion for inclusivity and sustainability, makes him an ideal partner for a premier clean beauty brand like JVN," Amyris President and CEO John Melo said. "We believe everyone should have access to effective, clean, and sustainable hair care products."
This fall, Van Ness will set off on the Come as You Are Tour to promote his new vegan hair care line and treat guests to makeovers in Austin, Los Angeles, New York, and Miami.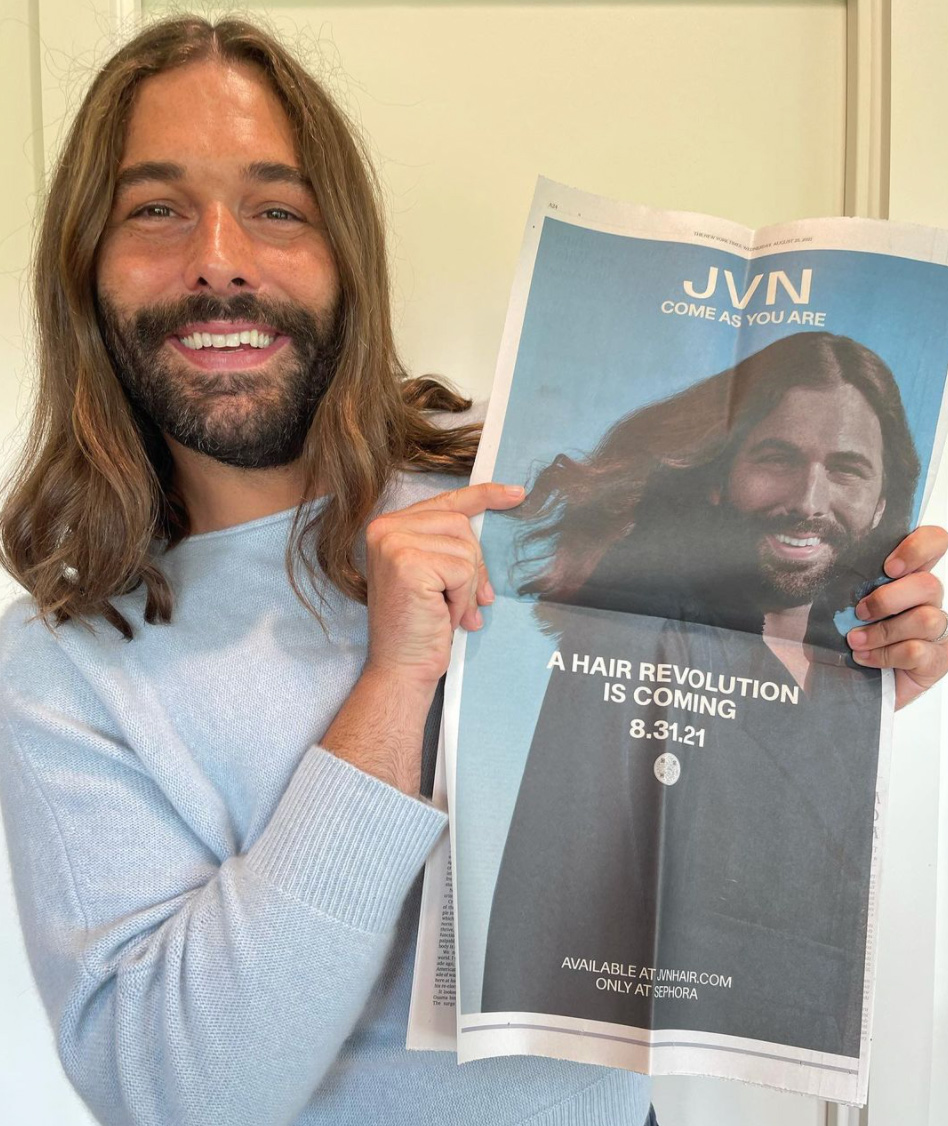 Is Jonathan Van Ness vegan?
While JVN the hair care line is vegan, Van Ness himself is not. However, the 34-year-old self-care guru previously followed a plant-based diet. In an interview with Allure in 2018, Van Ness spoke about the trouble he had in diagnosing his psoriasis after having his first outbreak at age 23. "I was on antibiotics for months because at first [the doctors] were like, 'You have a skin infection,' and then I was vegan but started eating meat again, so [the doctors] said, 'Oh you're having an allergic reaction,'" Van Ness said.
Van Ness is admittedly not as handy in the kitchen as he is in the salon and sometimes defers to Queer Eye food expert Antoni Porowski to do the cooking. In recent months, Porowski has been sharing meal ideas for Meatless Monday on his social media channels. He also partnered with Country Crock in 2019 to promote the margarine brand's Plant Butter by helping bakers across the country recreate their best recipes using the vegan butter.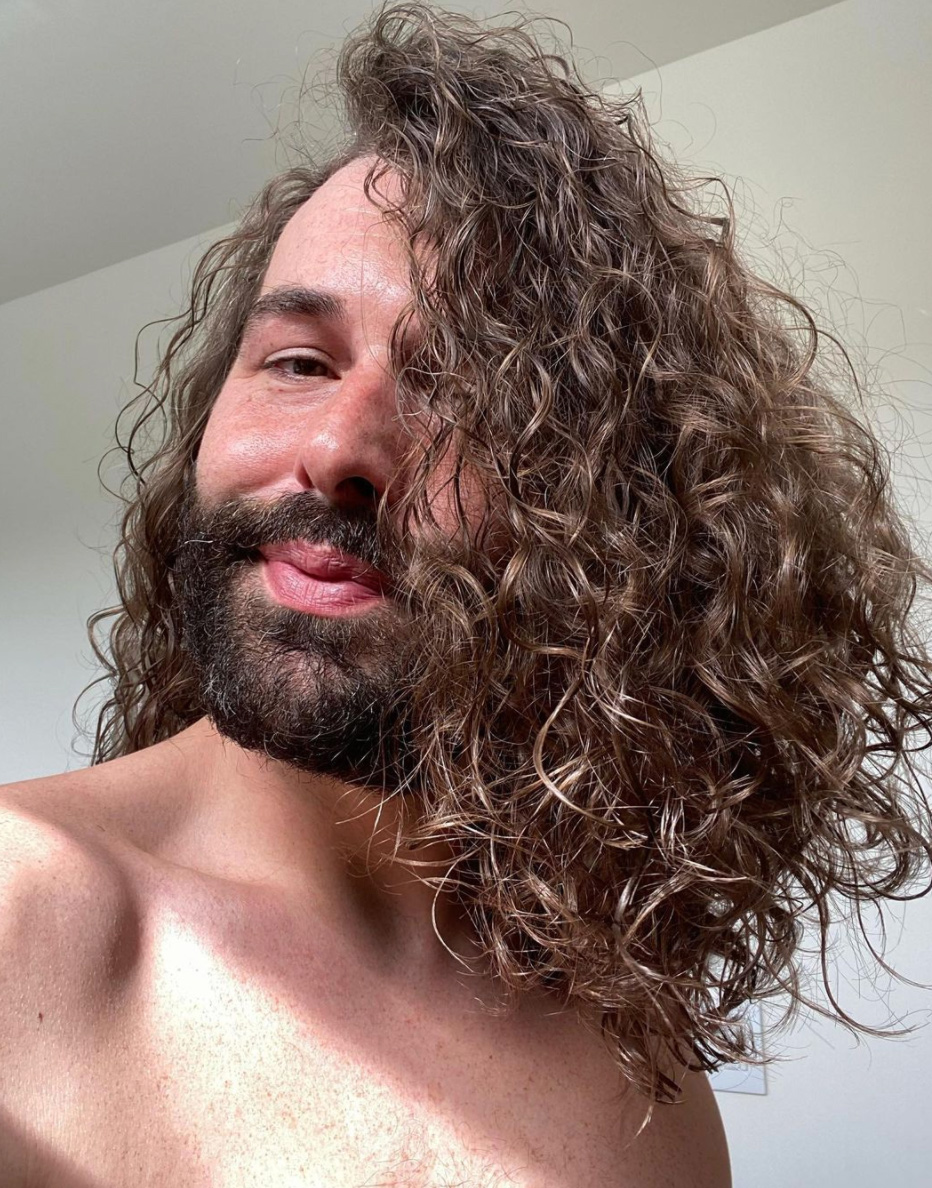 Celebrity vegan hair goals
Van Ness is not the first celebrity with a famous mane to launch a vegan hair care line to give fans the chance to mimic their hair routines. In 2019, actress Danielle Fishel—known for her role as Topanga Lawrence in 1990's sitcom Boy Meets World—released Be Free by Danielle Fishel, a vegan and cruelty-free hair care line. Known for her long, lustrous hair, Fishel was inspired by her son Adler to develop the line without animal products or toxins. The brand initially launched with three basics (shampoo, conditioner, and scalp refresher) and has since expanded to include additional products such as hair masks, leave-in conditioner, and hair-thickening cream so that Boy Meets World fans can attain Topanga's big-hair look the vegan way.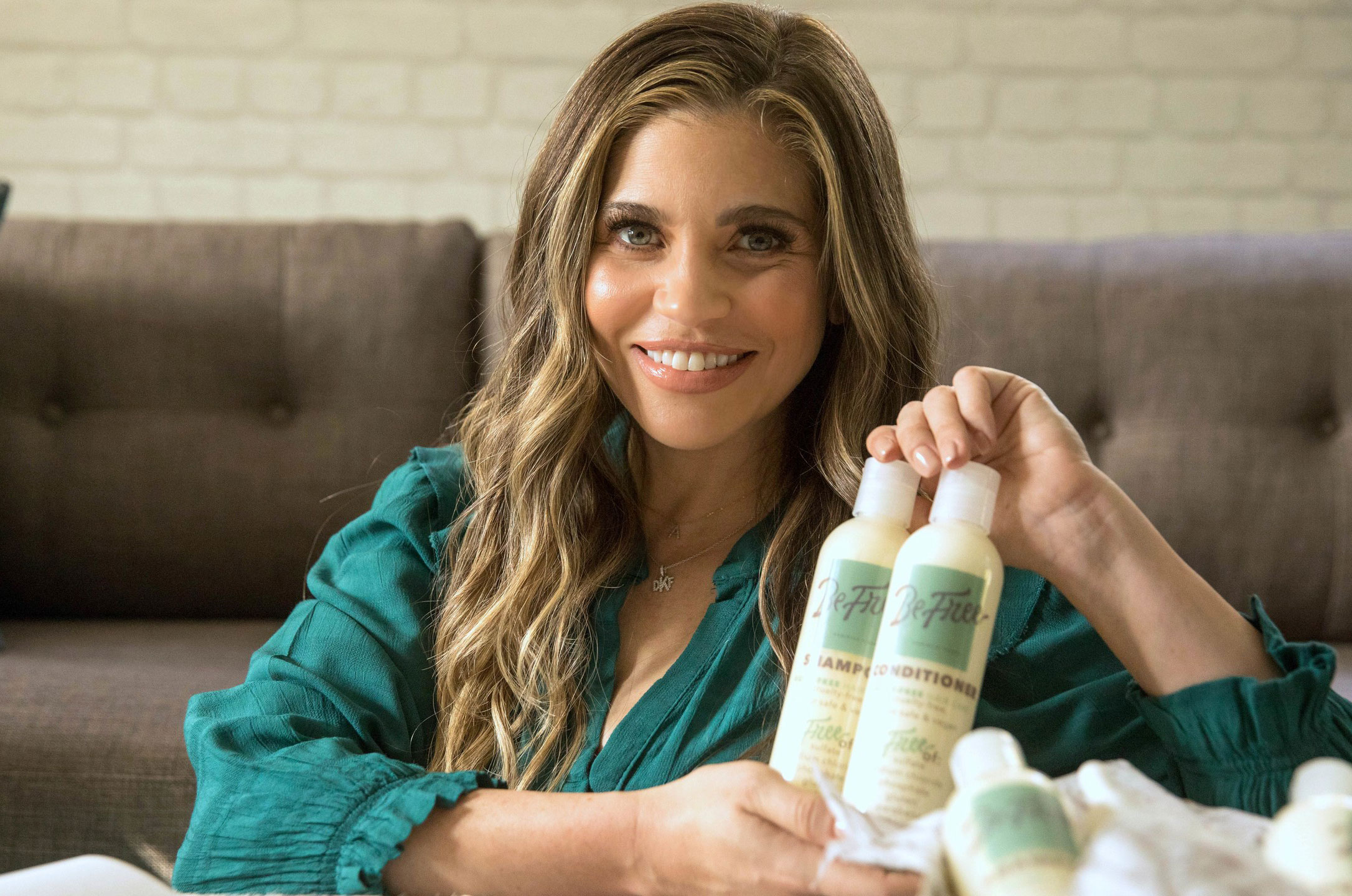 Earlier this year, actress Priyanka Chopra Jonas—who is also known for her voluminous mane—launched vegan hair care brand Anomaly exclusively at Target stores across the United States. The line consists of four shampoos (clarifying, hydrating, gentle, and dry); three conditioners (volumizing, smoothing, and shine); and a deep conditioning treatment mask, which all come packed in bottles made from plastic trash that was diverted from landfills or recyclable cans. Chopra Jonas spent 18 months developing the affordable line (which costs $5.99 per product) in partnership with beauty brand incubator Maesa with the mission of democratizing sustainable beauty products.