Canadian pizza chain Pizza Pizza has expanded its plant-based menu with the addition of vegan chicken sandwiches and nuggets. Created in partnership with vegan brand Lightlife, the new, permanent menu items are available at more than 400 Pizza Pizza locations across Canada. The Plant-Based Chick'n Sandwich, available in either Classic or Spicy, features a crispy, breaded vegan chicken fillet, pickles, and vegan mayonnaise on a toasted bun. The Plant-Based Chick'n Bites are available in servings of 10 or 20 and come with one of Pizza Pizza's plant-based dipping sauces, which include Texas BBQ, Sweet Chili Thai, Buffalo, or Mild flavors. The chain also offers a Plant-Based Combo Box, which comes with 16 Chick'n Bites, plus a choice of two more items, including French fries, potato wedges, onion rings, or sweet potato fries, and two dipping sauces.
"At Pizza Pizza, we're amazed at the quality of Lightlife Plant-Based Chicken. We're so excited to make this accessible to Canadians who are looking for quality plant-based options, with the added convenience of delivery," Adrian Fuoco, Vice President of Marketing of Pizza Pizza, said in a press release. "Pizza Pizza's commitment to product innovation has always been rooted in on-trend, relevant products which makes it easy to serve all dietary restrictions and preferences. We are extremely proud of our expanding plant-based menu and look forward to further innovation in this growing category."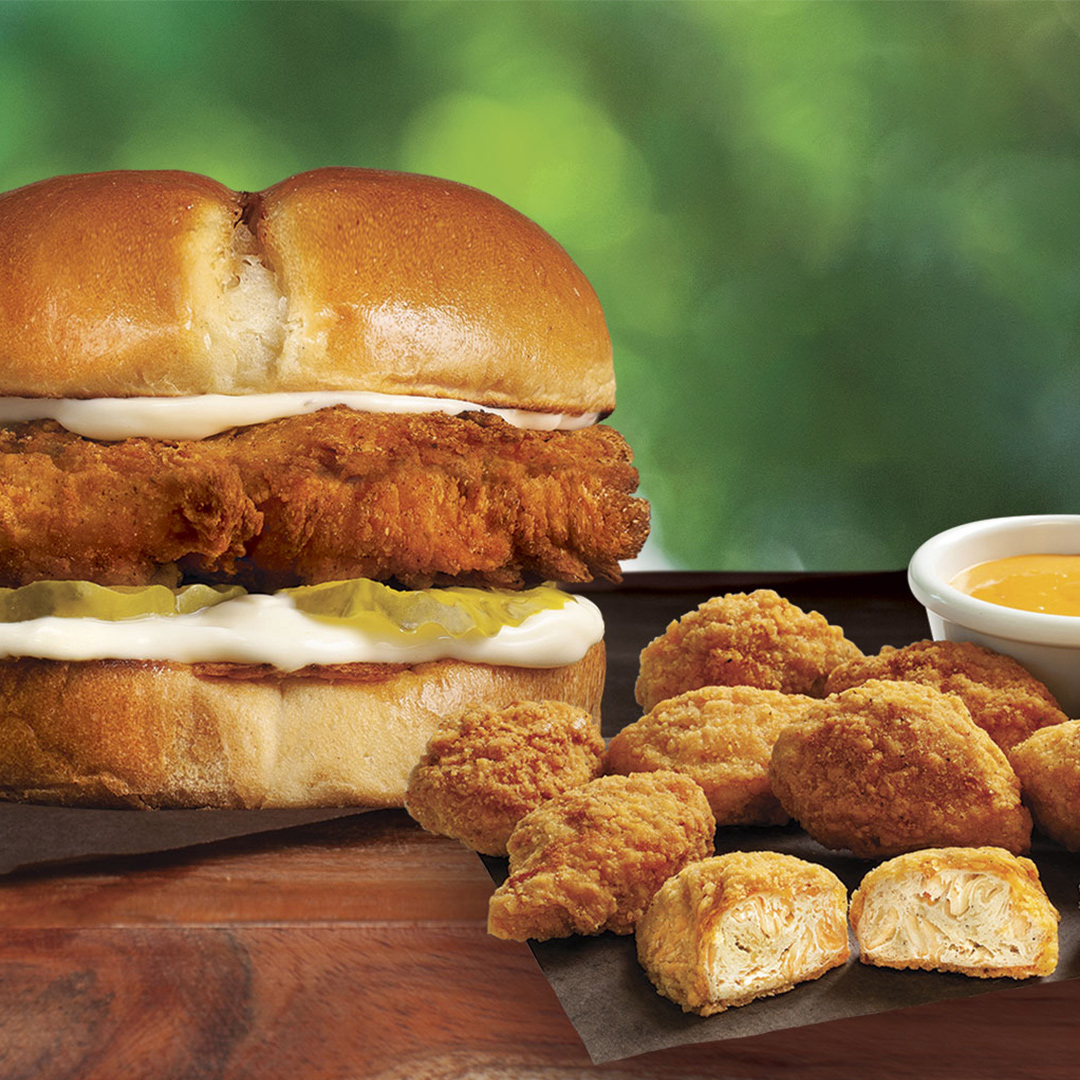 Vegan chicken helps Pizza Pizza grow its plant-based menu
In addition to the new vegan chicken offerings, Pizza Pizza offers a number of other plant-based options. In 2019, the chain added Yves vegan pepperoni and Field Roast vegan crumbled chorizo as pizza topping options and features both plant-based proteins on the Super Plant pizza, which includes tomato sauce and dairy-based cheese.
As a dairy-free cheese option, the chain offers vegan cheese shreds from Greek brand Violife. And with the exception of the Keto Crust, all Pizza Pizza crust options are vegan, as are the tomato sauce and chipotle sauce. Among their appetizers and sides, the French fries, onion rings, potato wedges, and sweet potato fries do not contain hidden animal products.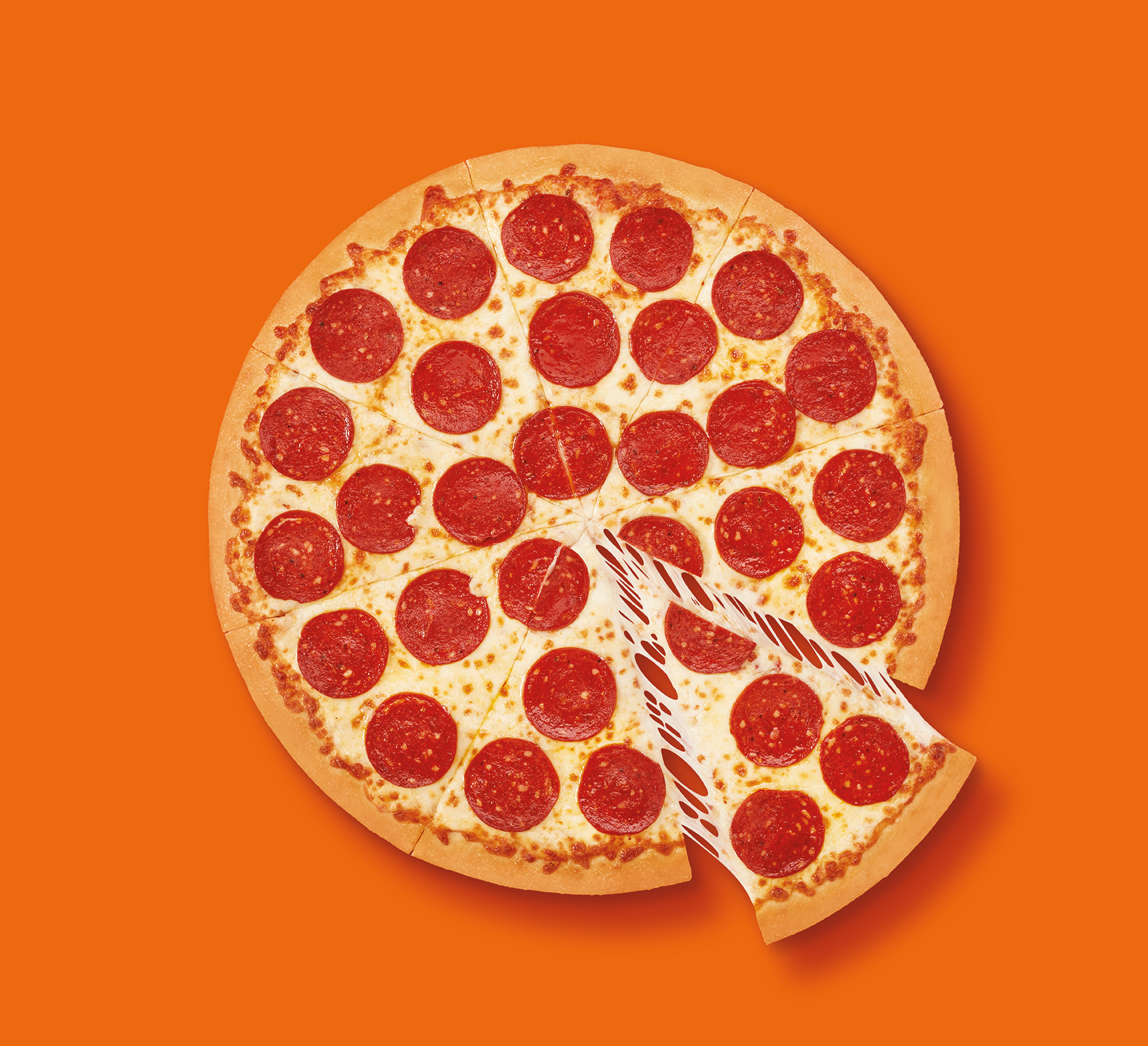 Vegan options at major pizza chains
In recent years, pizza chains across North America have been upping their vegan game. Though Pizza Pizza might be the first pizza chain to offer a vegan chicken sandwich, other major chains have introduced new vegan proteins and cheese as topping options for select and customized pizzas. Earlier this year, Pizza Hut added Beyond Meat's plant-based sausage to its menus across Canada, Puerto Rico, Belgium, and the United Kingdom. The new vegan meat was exclusively created for Pizza Hut in partnership with Beyond Meat and is featured on three vegetarian menu items and also available as a topping for any build-your-own pizza. The Original Pan Crust, Thin 'N Crispy, and Hand-Tossed crusts are plant-based and Pizza Hut's marinara sauce does not contain animal products.
Stateside, the Pizza Hut chain added vegan pepperoni to the menu at nearly 70 locations in five cities for a limited time. Also developed in collaboration with Beyond Meat, the new soy-free plant-based pepperoni is made from rice and peas and features a hint of spice. Pizza Hut does not currently offer vegan cheese.
In July, Little Caesars became the largest chain in the United States to offer a meatless version of pepperoni. The new option was added to the menu of hundreds of its restaurants nationwide. Its new plant-based pepperoni is made by vegan brand Field Roast and is available as a topping on any custom pizza and as part of a Planteroni pizza, made with the vegan pepperoni and dairy-based cheese.